hi, guys! hope you had a great weekend. i feel a little ripped off since it was an hour shorter.. but i shouldn't complain because i LOVE the extra daylight.
i have had quite the relaxing day. i woke up at 10:30 (but really 9:30, right?? how long can we say that?) and then met two friends at starbucks for a couple hours of catching up over a grande chai tea latte. i left starbucks and spent my sunday afternoon wandering around station park in farmington. station park is a newer development with a plethora of stores. today i hit up ross, home goods, marshall's, tilly's, petco, and harmon's.
i didn't purchase things at every store.. i just like wandering the aisles and browsing. it's very therapeutic for me! i spent three solid hours just walking around. i did walk away with some fun finds (and, granted, some impulse buys!) and thought i would share them with you.
i ALWAYS, ALWAYS, ALWAYS check ross and TJ maxx for vanilla bean paste. that's the only place i can ever find it, but they rarely have it. i lucked out today when i found SIX jars of vanilla bean paste at ross. you better believe i bought all six.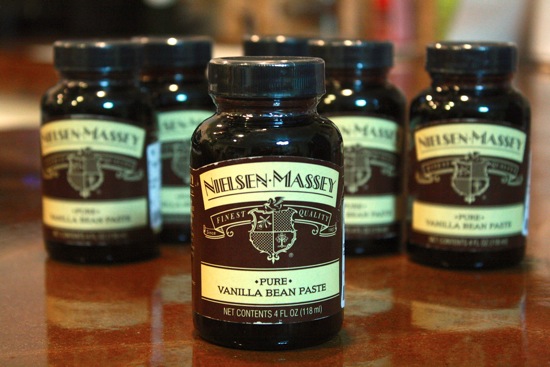 i love vanilla bean paste! i use it instead of vanilla extract (equal ratio) and it makes everything taste sooo much better. plus, i love the bean specks.
i found this discounted jar of coconut butter at home goods. i never bite the bullet and buy it because it's $12 for a tiny jar at whole foods.. but this jar was six bucks so i decided to buy it. half off is hard to come by. i usually make my own coconut butter (need to post that recipe/tutorial soon) but it's pretty time consuming. this was definitely an impulse buy, but it was a good one!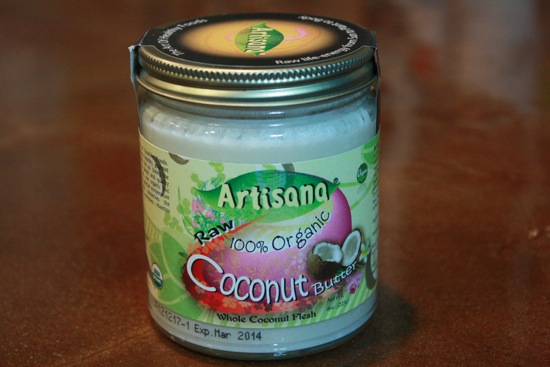 i spotted this new flavor of hope hummus at harmon's. i LOVE the sweet potato flavor and the spicy avocado flavor, but hadn't seen this thai coconut curry flavor until today! i opened it and enjoyed it on a rice cake before it even made its way into the fridge.. haha. it's delicious! it's slightly spicy and has just the right amount of coconut. i'm thinking that it would be delicious on some noodles and chicken for a quick & easy meal.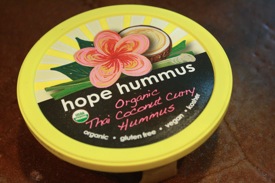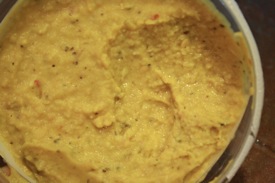 i have been wanting to try this variety of toblerone for awhile now. i love the original version so i can only assume this kind is just as good. i have a cookie idea in mind using toblerone, so i bought a couple to help me with my baking experimentation!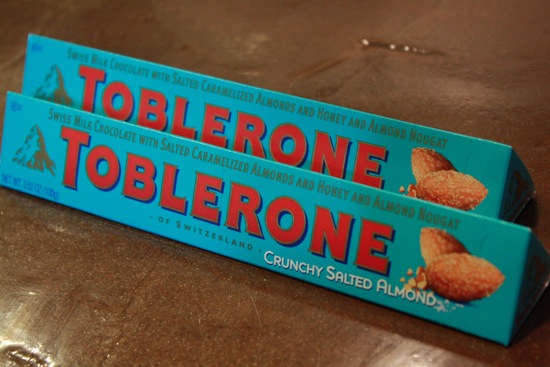 luna bars were on sale for a buck! had to pick up a couple of them. unfortunately they were out of my favorite (chocolate dipped coconut), but they did have the peppermint chocolate which comes in as a close second. it tastes like a girl scout thin mint cookie. i haven't tried the s'mores flavor yet, but i am sure i won't be disappointed. i love that the luna bars don't contain dairy, as i am eating 95% dairy free these days.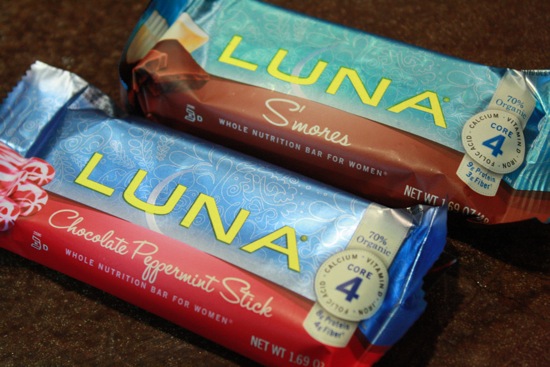 i saw these fruit snacks at the check out line. they sure know how to place products! i snagged a box for marshall to use for his lunches. his fave flavor of anything is strawberry, so i got that, but they also had raspberry.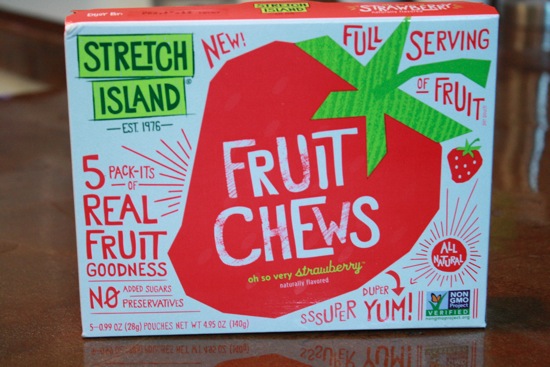 these apples were on display front & center in the produce department. again.. product placement is everything! i can't wait to try–have you ever had an opal apple?
i was looking for some tomato bruschetta to spread on some paninis tonight, and i spotted this artichoke bruschetta. sign me up!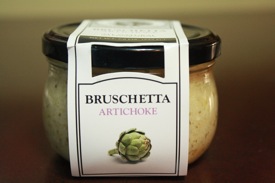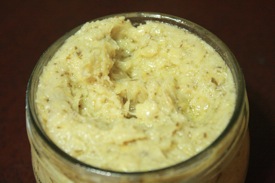 even though i have nixed most cheeses, i have found that i CAN tolerate goat cheese. (freaking yay, 'cause it's the best!) i like the goat cheese crumbles from trader joe's, but i wasn't in SLC.. so i decided to see if harmon's had goat cheese crumbles. they didn't, but i did find this goat cheese spread.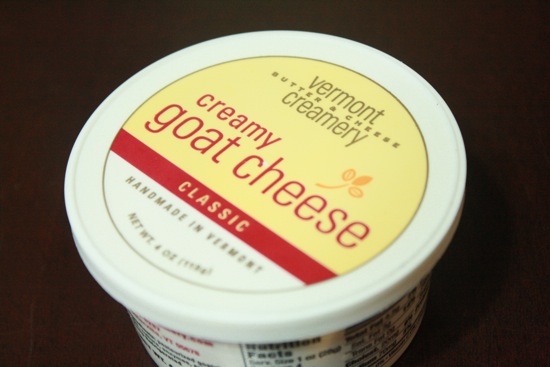 consider my cream cheese woes over–this soft, spreadable stuff trumps cream cheese every day of the week.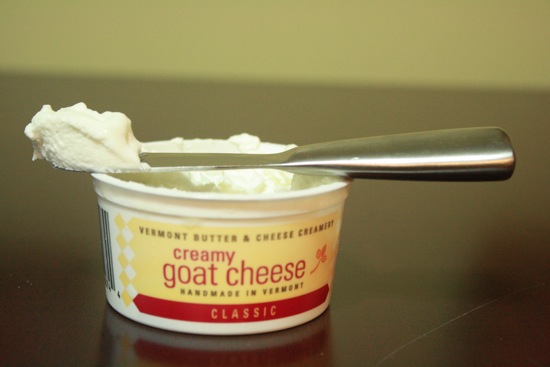 i used the artichoke bruschetta and the goat cheese spread. for tonight's dinner.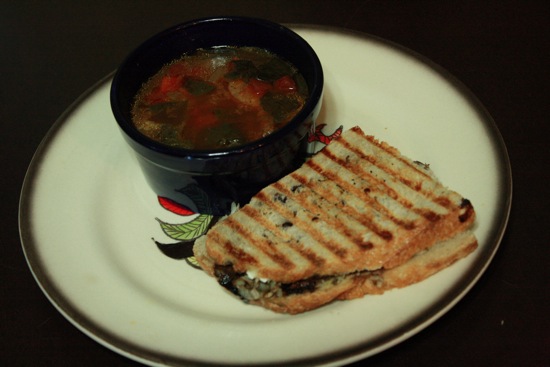 we had paninis and soup! super (souper? hehe) simple. i used fresh baked sourdough bread for the sandwiches. i spread one side with the goat cheese and the other side with the bruschetta, then drizzled both sides with a balsamic glaze. i stuffed the sandwiches with tuscan turkey (soooo flavorful–found that at harmon's, too) and sun dried tomatoes before pressing them into paninis.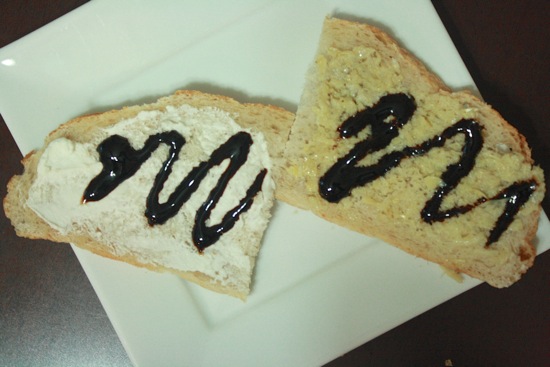 the soup was store bought. harmon's hot bar. haha.. love harmon's. i wasn't too ambitious tonight, obviously. i had sausage vegetable and marshall had creamy tomato basil.
i can't wait to try out my other fun finds!
in other weekend news…
i tried a new-to-me spot for brunch on saturday. i went to pig and a jelly jar with amanda and marshall. they have these adorable three-egg frittatas. i ordered "the frenchie" which had caramelized onions, mushrooms, and bacon. actually it had brie but i replaced the brie with bacon.. haha. SLC locals should check it out!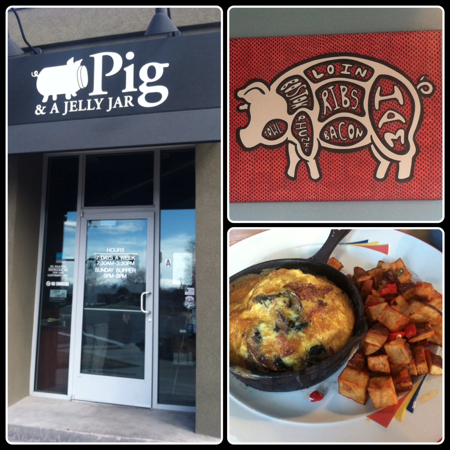 i went and saw warm bodies last night. LOVED it. super good soundtrack and it was a cute zombie love story. check it out.
after the movies, i came home and watched another movie. we picked up wreck it ralph at costco (FYI, it's on sale if you are into that.) cute movie!
today was the first of many sunday rundays. mandy and i went on an impromptu run because it was way nice out and we needed to stretch our legs. we made it a whopping 2.1 miles. better than nothing, right? haha.. we will try for three next week.
okay… off to do my least favorite chore. that laundry isn't going to fold itself, unfortunately. have a good night!
Qs~
1. what was your last fun food find? 
2. springing forward for daylight savings time: love it or hate it? or do you not do it where you live?
xo. janetha g.