i didn't discover my love for indian food until i was in my early twenties. i remember my sister in law requested to go to bombay house for her birthday. i remember looking at the menu and feeling completely out of my element. i was used to mexican restaurants—that was my jam back in the day. i never really went for sushi or chinese and most definitely not indian! i was used to ordering off a menu that listed burritos, enchiladas, and nachos. at bombay house the menu listed foreign-to-me things like saag paneer and lamb vindaloo and samosas (which, of course, made me instantly think of girl scout samoas.)
luckily i was with people who knew their indian food, so i just let them order. we started with vegetable samosas which, i quickly learned, were just an indian equivalent to egg rolls. i also quickly learned that they were absolutely delicious.. especially when dipped in the mint and tamarind chutneys—move over, sweet and sour sauce!
we ended up ordering a few different entrees to share. i don't recall exactly what we ordered, but i do know i ate two things for sure: chicken tikka masala and naan. my taste buds didn't know what hit them when i first tried the tender chicken tikka masala. the combination of garlic and ginger in the creamy tomato sauce was nothing i had ever tasted before. the warm, doughy naan was the perfect accompaniment to soak up any sauce left behind. it was absolutely incredible!
and that, my friends, is when my love for indian food was born. specifically my love for chicken tikka masala. it even made the list of what i would eat day in and day out if calories didn't exist (see that whole list here.)
fast forward a few years. thanks to my sister, i discovered trader joe's masala simmer sauce. i didn't have a trader joe's in my area, but i made sure to bring a few jars of this stuff home from california any time i visited her.
marshall's favorite indian dish also happens to be chicken tikka masala, so i have always wanted to try making our favorite dish from scratch. i did try one time in 2011 with a crock pot version i made up on a whim.. it was SO good and SO easy, but it still wasn't spot on with the flavors.
the past couple years we have just been satisfying our tikka masala craving at restaurants. we go out for indian food often. some of our favorite places are a taste of india, himalayan kitchen, and royal india.
i have a coworker, sim, who is indian. she often talks about her mom's amazing indian cooking. i told her that she MUST make me chicken tikka masala sometime. that's when she clued me in on the fact that chicken tikka masala is also known as butter chicken. i had no idea! did you? anyway, she's been promising me for years that her mom would make me and marshall some real, authentic butter chicken. (we are still waiting, get on that, sim! ;)
but, in the meantime, i still need my fix. i periodically see recipes for chicken tikka masala (or butter chicken) online, so i decided to give this one from pinterest a try the other night. and, much to mine and marshall's delight, it was a HUGE hit!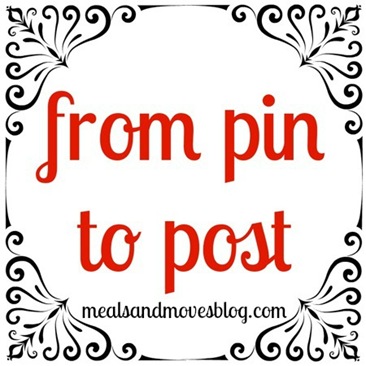 you know it's gotta be a good pin when i make it within two weeks of pinning it, right??
here's the pin: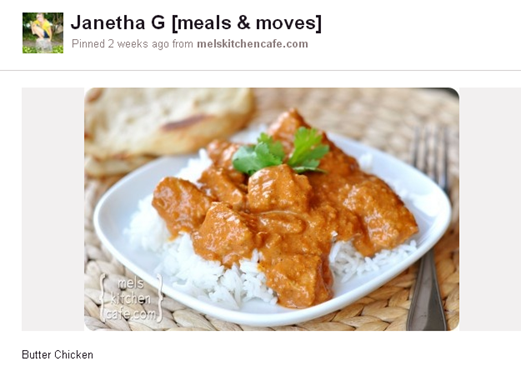 and here's the post!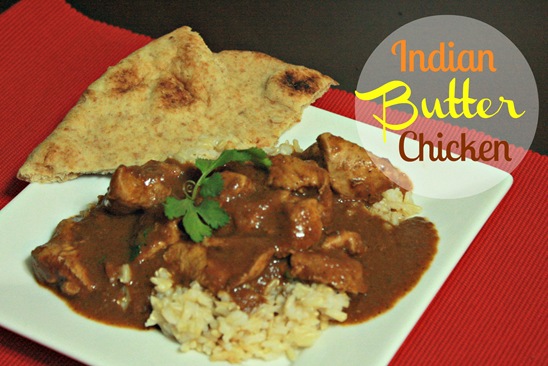 indian butter chicken
slightly adapted from mel's kitchen cafe
serves four
ingredients:
1 TB olive oil
1 medium onion, diced
2 TB fresh ginger, grated
1/4 of a fresh jalapeño, seeded & minced
2 TB minced garlic (i used jarred)
1 TB garam masala
1 tsp cardamom
1 tsp chili powder
3/4 tsp coriander
2 cups low sodium chicken broth
6 oz can tomato paste
1/2 cup unsweetened almond milk
1 TB cornstarch dissolved in 2 TB water
1 lb boneless, skinless chicken breast tenders cut into 3/4" pieces
1 tsp salt + more to taste
1/2 tsp black pepper + more to taste
3 tablespoons unsalted butter
cilantro for garnish
directions:
heat oil in a deep 12" skillet over medium heat.
add onion, ginger, and jalapeño to the skillet and sauté until the onions are translucent—about five minutes.
add garlic, garam masala, cardamom, chili powder, and coriander and stir to combine. sauté for another two minutes.
pour broth and tomato paste in a food processor or blender. add contents of skillet and blend until smooth.
transfer mixture back to the skillet and add the almond milk and cornstarch. bring to a simmer.
add the chicken, salt, and pepper. simmer until chicken is cooked through—about ten minutes.
when the chicken has cooked through and the sauce has thickened, add the butter. let it melt and stir to combine.
serve immediately with a serving of rice, a piece of naan, and some fresh cilantro for garnish.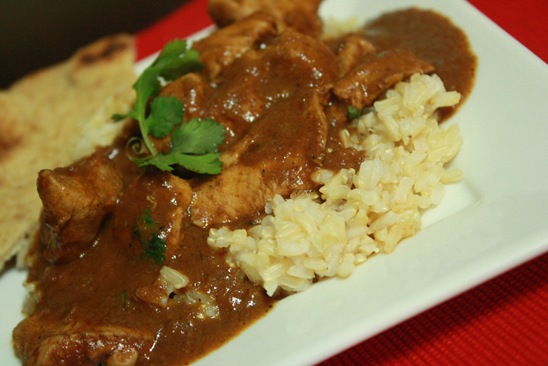 i think this recipe was spot on with the spice combination. i did tweak some amounts ever so slightly.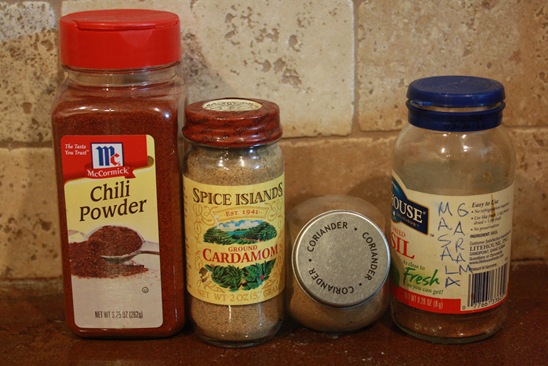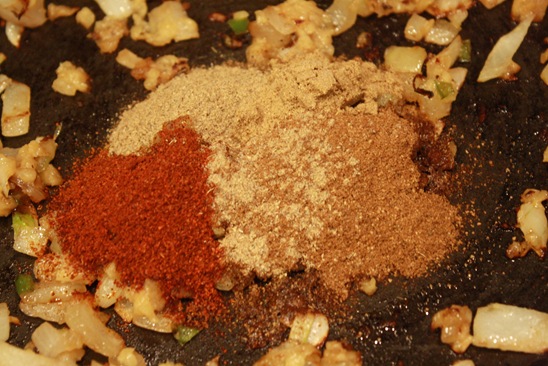 the recipe didn't specify salted or unsalted butter, but i used unsalted so i could control the flavor using fresh ground himalayan sea salt.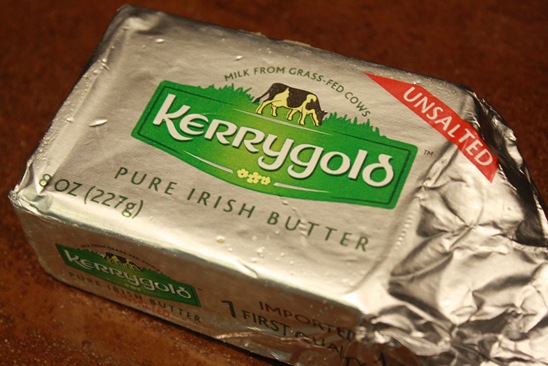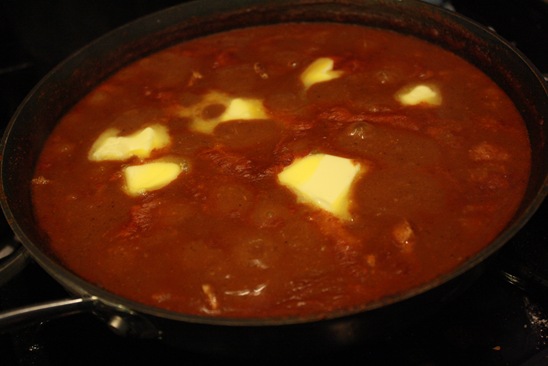 i was pumped for a reason to use my teeny tiny spatula! squeee.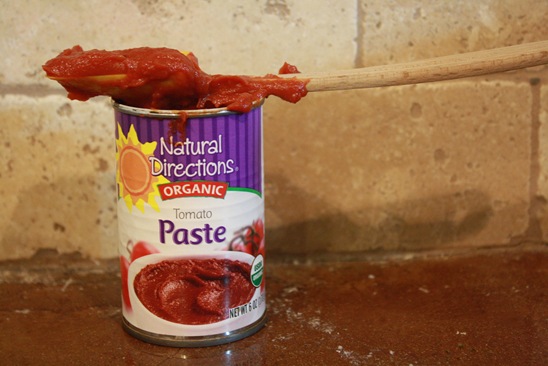 i used short grain brown rice because it's all we had on hand and i bought my naan from the store. cheater.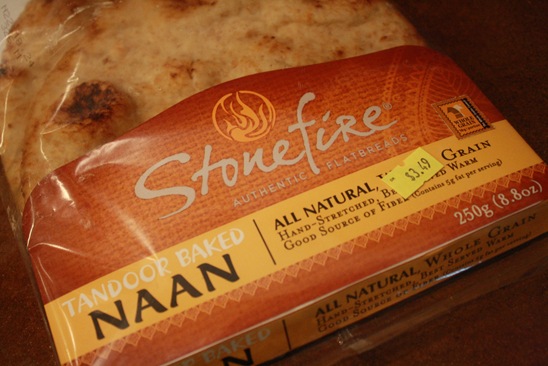 this naan is from harmon's and it's irresistible. i couldn't stop. yep.. i ate 380 calories worth of naan with my butter chicken. mmmm.
i did make a few small changes to the recipe.
used a quarter of the amount of jalapeño called for because we don't love spicy. it was perfect for our palates.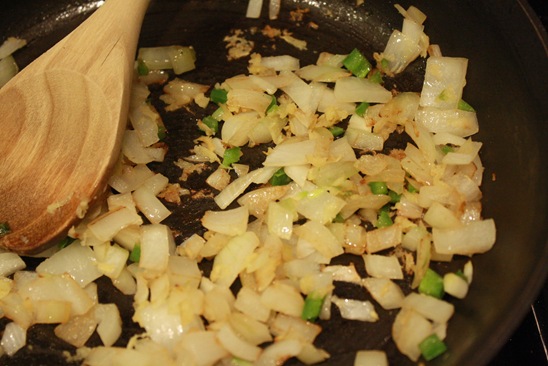 i used almond milk instead of cream or half and half because i had no non-dairy cream on hand. because of this change, i added cornstarch to thicken the sauce.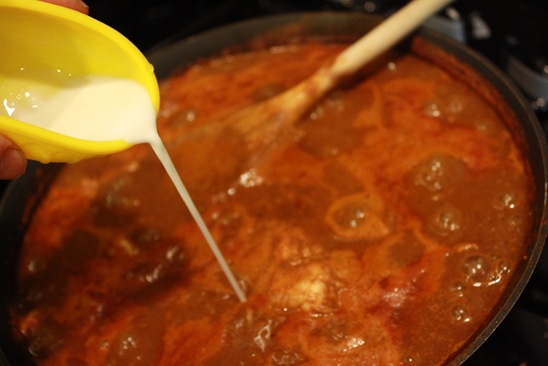 it worked perfectly.
finally, i used less chicken since we are only two people.. which created more saucy sauce to soak up with that irresistible naan. mmmm.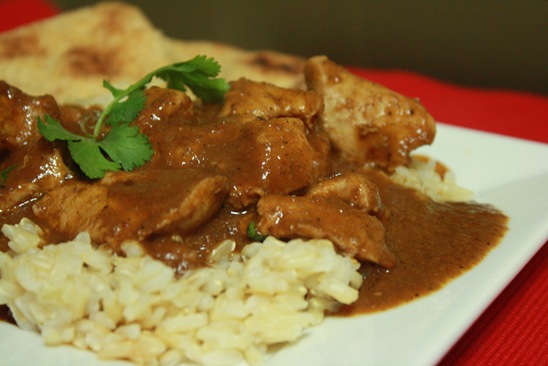 this recipe is a keeper! let me know if you try it.
previous from pin to post installments:
Qs~
1. do you like indian food? what's your favorite indian dish?
2. what's one restaurant meal you'd love to recreate at home?
xo. janetha g.