sundays are meant for a few things.
sleeping in.
cuddling.
staying in sweatpants all day.
and pancakes.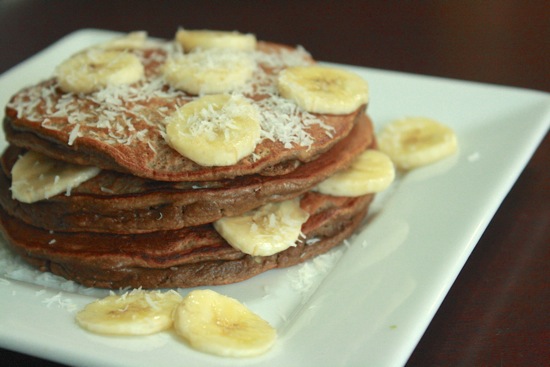 i took advantage of my lazy sunday morning to create these protein-packed, chocolaty coconut banana pancakes. i love being able to use my day off to spend time in the kitchen doing what i love.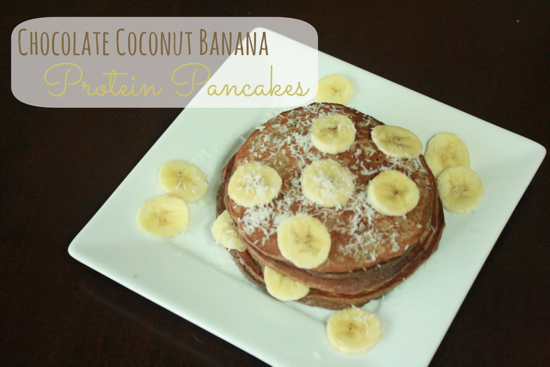 chocolate coconut banana protein pancakes
serves 1
prep time: 5 minutes, cook time: 5 minutes
ingredients:
1 scoop onnit hemp FORCE chocomaca protein powder (this is 1/3 serving since a serving is 3 scoops)
2 egg whites
1 whole egg
50g ripe to over-ripe banana, mashed (this is half of a medium banana)
2 TB coconut flour
3 TB almond milk
1/2 tsp coconut extract
1/2 tsp baking powder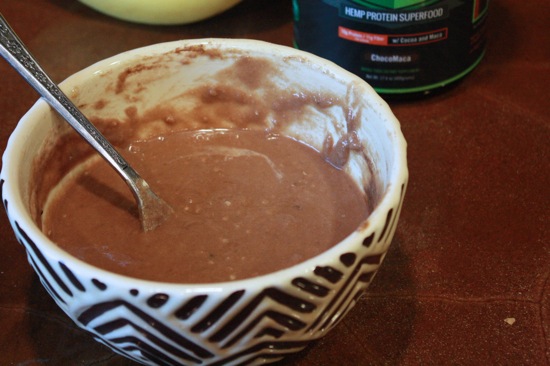 directions:
whisk together all ingredients in a bowl.
heat a griddle to 325* or a pan over medium-high heat. coat with cooking spray.
pour batter into three pancakes on preheated cooking surface.
cook each side for about 2 1/2 minutes.
top with additional banana slices and coconut slices, if desired.
enjoy!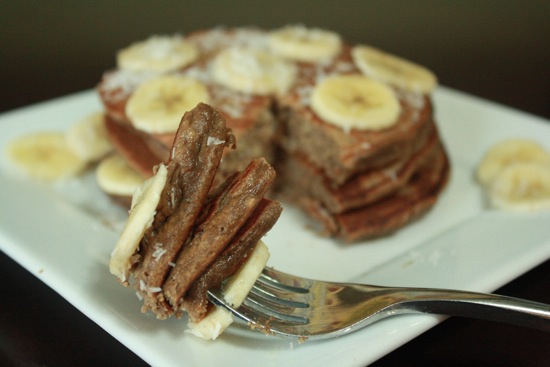 while these pancakes are low in calories, the high protein and fiber content will keep you full for hours on end thanks to the key players:
hemp force
and
coconut flour.
here are the stats for the entire recipe (pre-toppings):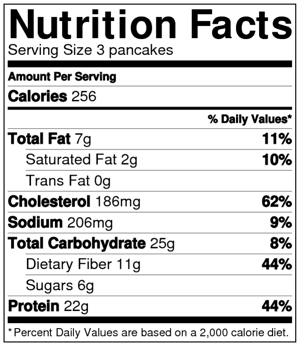 like i said, lots of protein and lots of fiber. lots of flavor, too! i love the hemp protein powder.. it's delicious and nutritious! and it is the perfect ingredient for pancakes.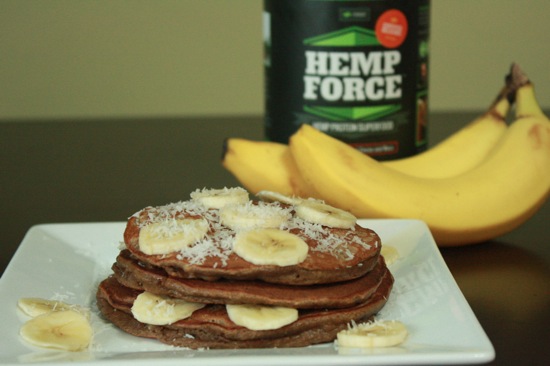 Q~
what does sunday mean for you?
xo. janetha g.