happy tuesday! hope you had a great day. here are a few tidbits from mine…
i ate at a new-to-me delicious vietnamese restaurant for lunch.
if you live in or around the SLC, try shanghai cafe! it's so delicious! it has tons of vegetarian and vegan options, too, if that's your thing. i shared tofu wontons with my friend and had the almond chicken as my entree. i also stole a few bites of her faux chicken chow mein. mmm.. it was good. totally getting that dish next time. mine was super good, too.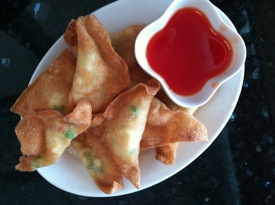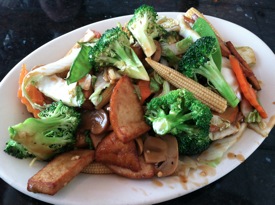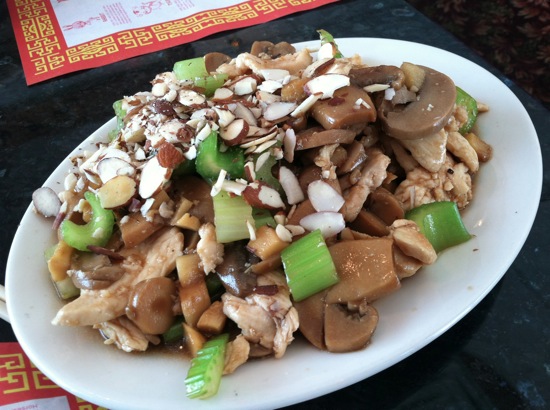 i love mail and got two fun things today.
first of all, reader rachel sent me the most thoughtful care package today!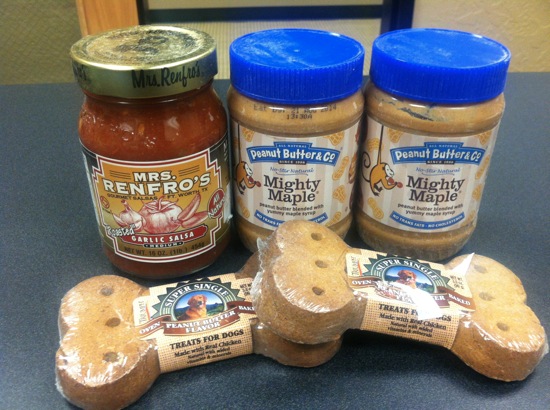 my favorite peanut butter that i can't find ANYWHERE, plus salsa to fuel my addiction and a couple of bones for the kids. so sweet! thank you, rachel!
i also got a special shipment from chobani that included their two newest flavors: pear and banana! i added the flavors to our drawer in the fridge that is dedicated solely to chobani. we love it in our house!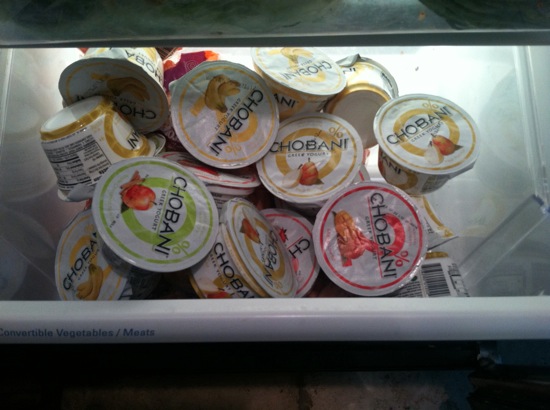 speaking of mail.. this stuff randomly showed up at my house from amazon.com and i did NOT order it. it was addressed to me using my maiden name. i am confused as to why i received it or where it came from. spooky! i am kinda weirded out!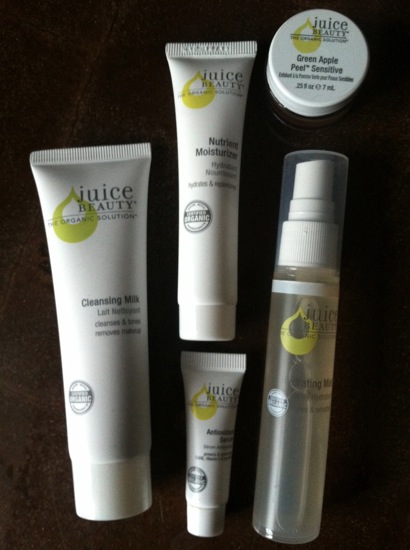 i am going to two comedy shows next month.
YAY for seeing comedians! we bought tickets to anjelah johnson and to adam carolla + dr. drew. if you haven't heard anjelah's bit on nail salons you are missing out. and i LOVE adam's podcasts that marshall introduced me to.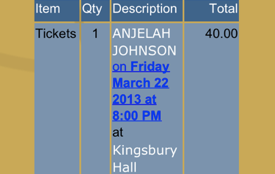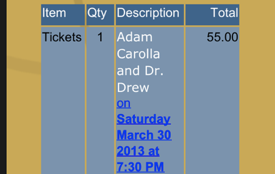 penny and randy attended a birthday party at daycare.
seriously these pups get SO spoiled.. not only do they get their own birthday parties, they get to attend their friends' parties!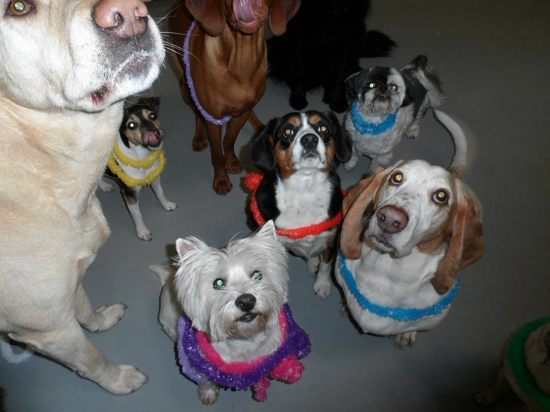 photos courtesy desert dog daycare.
this is the best $1.99 you will ever spend on a snack.
enough said.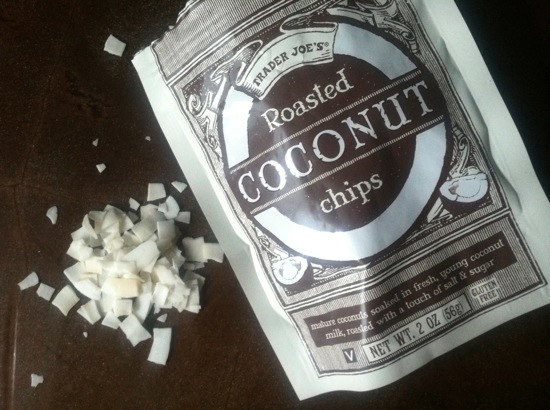 i discovered my most-hated-exercise-ever today.
OH MY GOSH.. i hate, hate, hate single leg barbell deadlifts AHAP. hate! melissa and i seriously struggled with these today. it wasn't the movement itself or lifting the weight–it was the coordination and the grip required to actually lift such an awkwardly sized weight with one hand. i couldn't balance the bar for the life of me, which limited how heavy i could go. definitely something to work on–it was a different kind of hard today and that's always good!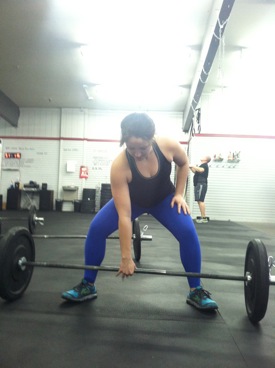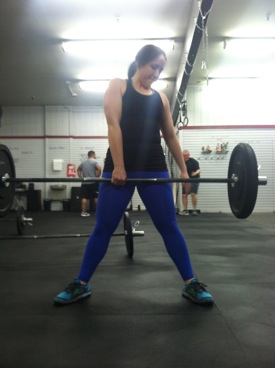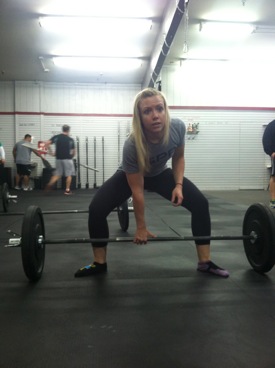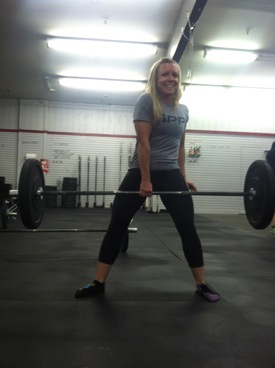 ugh. hope those don't come around again soon. or ever.
i kinda like this guy.
he cooks. he cleans.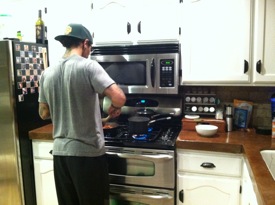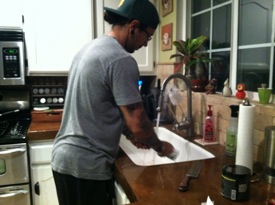 he makes me dinner and serves it with presentation of a pro. love the alternating cauliflower and broccoli!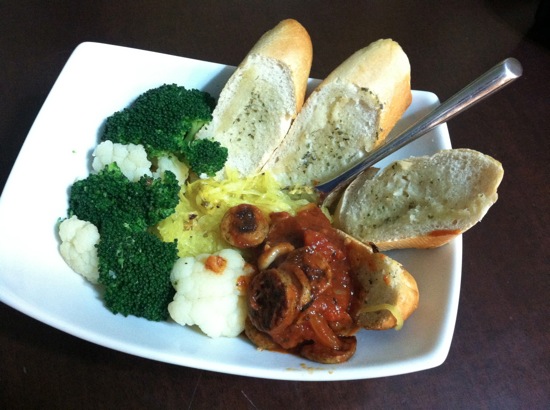 he's a keeper! dinner was so perfect! steamed cauliflower, broccoli, and spaghetti squash topped with italian sausage marinara and four slices of alexia garlic bread. it's totally OK to have the majority of your dinner calories come from garlic bread. i always forgo noodles to make room for more bread. i could eat loaf after loaf (just ask my friend jessica, i used to eat 7 pieces of toast at a time when we lived together…)
marshall picked up the latest season of game of thrones.
guess my plans for the next few nights are made for me! so much for folding all that laundry…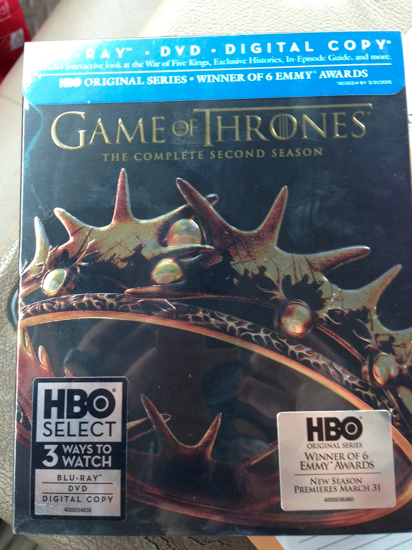 thought catalog has been real good lately.
those are all my tidbits for tonight! i am off to watch game of thrones then call it a night in hopes to fend off any sickness that may be coming my way. i've had a hint of a sore throat all day and my head has been aching.. sickness be damned.
Qs~
1. what is your most hated exercise move?
2. what is the last thing you received in the mail?
3. do you have a favorite comedian? who?
xo. janetha g.