hey! i am back! i hope you all enjoyed the fabulous guest posts that were published here while i was away. thanks to all those who helped me out while i was gone!
i have plenty of photos and stories to tell you about my time in the dominican republic, but i am suuuper busy playing catch up, so i really don't have a spare minute to devote to a trip recap right now. however, i do have some time for a little friday fun! there is always time for that, right?
every time i take a plane to a far off land (or maybe a not-so-far-off one) i love to flip through the pages of sky mall.
i am always amazed by the latest and greatest items for sale in this mag. and, as i have done in the past, i love to hear your opinion on these items. so, without further ado, it's time for another round of rad or ridiculous.
the dog bed with matching monogrammed pillow.
retail: $129.95 + $25.50 for pillow.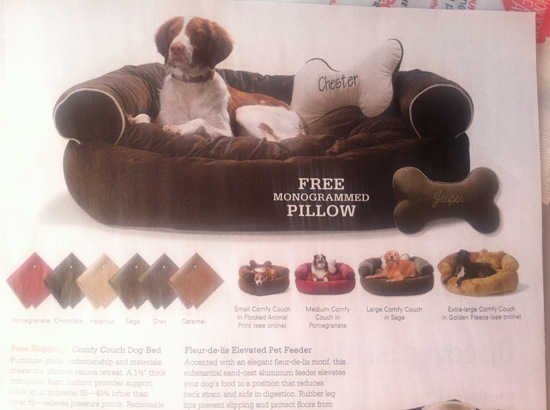 giant star wars talking plush.
chewbacca or darth vader, $99.99 each.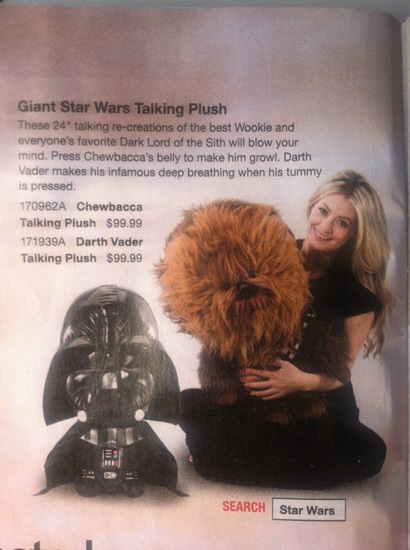 isometric resistance upper body strengthener.
batteries not included, $79.95.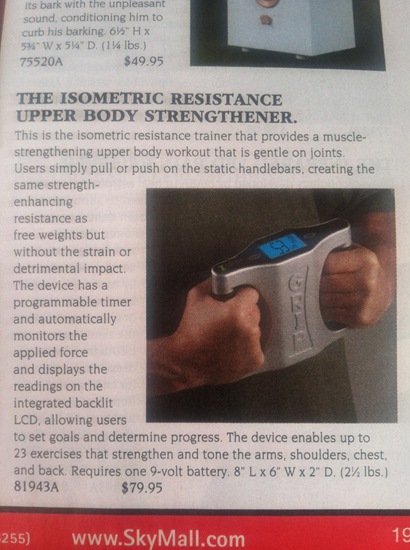 helmet to cure a bald head.
only $695!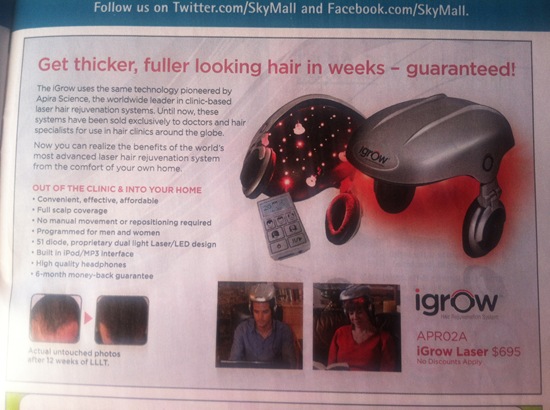 posture corrector.
available in XS-XL, $38.99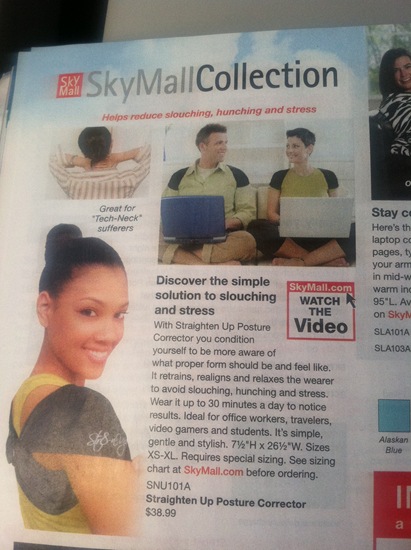 the no-workout trainer for a hot bod.
ab transformer: $99.99, women's buttocks lifter: $99.99, arms & legs toner: $49.99. sold separately.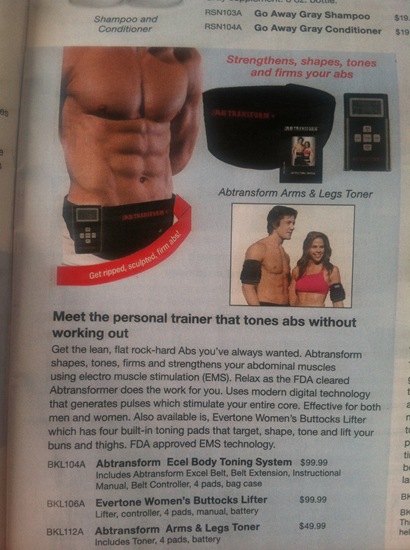 not to worry! i found what was on inventor's corner.. we get a FIRST LOOK at life's newest solutions!
suction cup umbrella holder.
two for $19.99.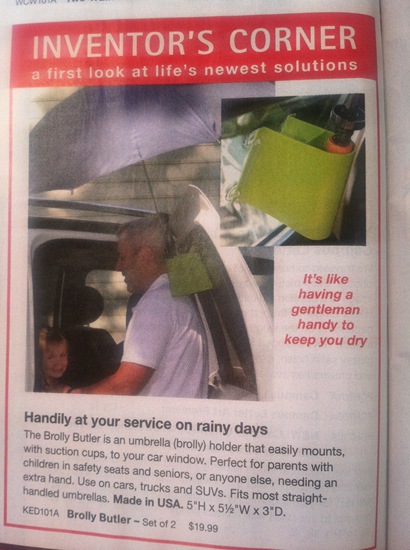 say goodbye to cellulite.
only a cool $1,500.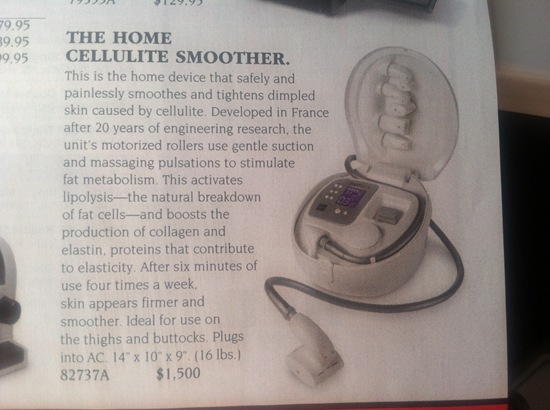 backpack vacuum—because that regular one is so inconvenient.
$199.95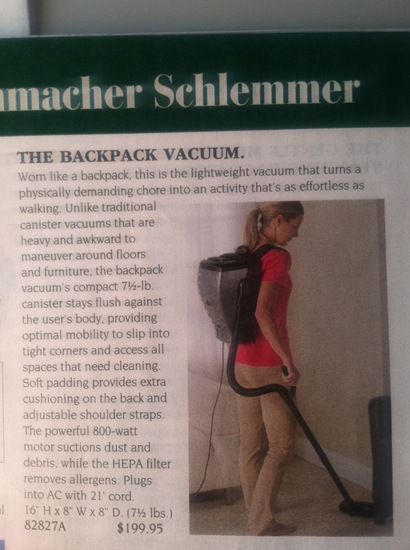 can't wait to see your answers!
Qs~
1. have you ever purchased something from sky mall or an infomercial?
2. what was the last ridiculous item you saw for sale?
xo. janetha g.