HEY! happy sunday evening!
i am extra energized tonight because registration for blend retreat opened a couple hours ago and we are busy, busy, busy confirming ticket sales and making rooming lists and grinning from ear to ear about all the friends we will be seeing in may! if you haven't decided whether or not you want to come to blend retreat, let me make the decision for you… YOU WANT TO GO! click here to register and i will see you all in may :)
well, today was full of seventy tons of unexpected snow. it was a blizzard here in the SLC and i didn't even know we had it coming!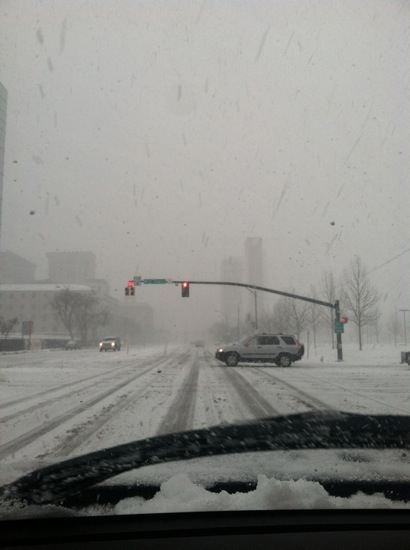 a little (okay, a LOT) of snow didn't stop me from my sunday ritual of grocery shopping! and neither did the fact that i am leaving town in a few days–hah. i love to leisurely grocery shop on sunday and browse the aisles.. so even though my list was short, i took a good three hours between trader joe's and whole foods! i am not kidding.. three hours of browsing and minimal purchasing. it was heavenly. aside from the whole car-being-piled-with-snow when i got back outside. i had to wipe it off and then sit for awhile to warm up. pretty sure four inches fell while i was in trader joe's!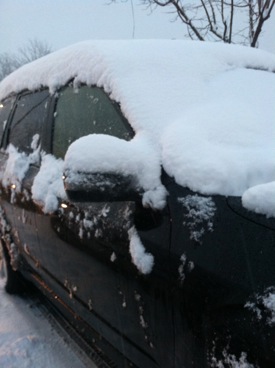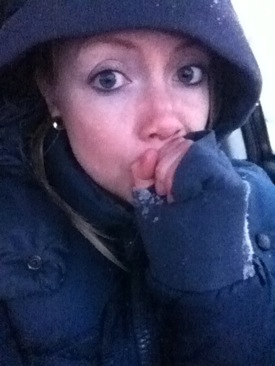 because of the snow storm, the stores were DEAD! i took it upon myself to wander around trader joe's and look at all the fun products i never get to check out because it's always so crowded.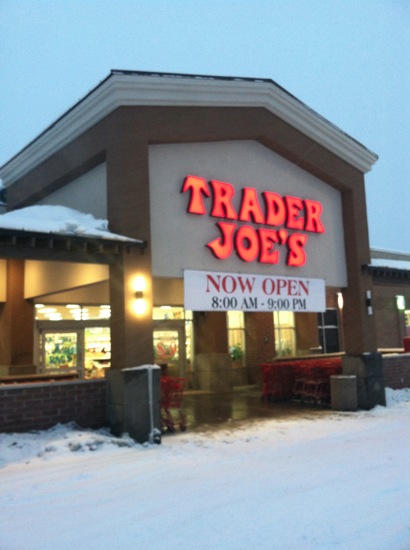 i snapped photos of products and sent them to those who i thought would love them–chips for marshall, creme brûlée for mandy, cookies for vegan nick, and lava cake for amanda.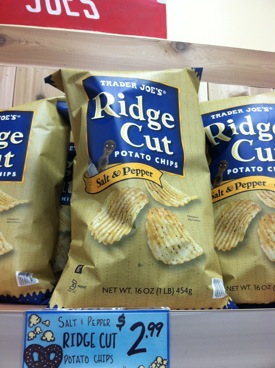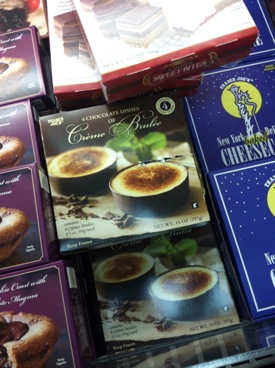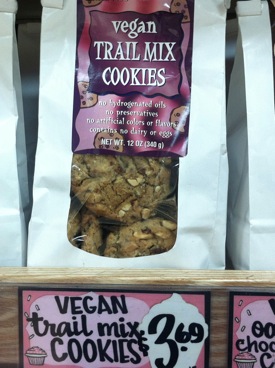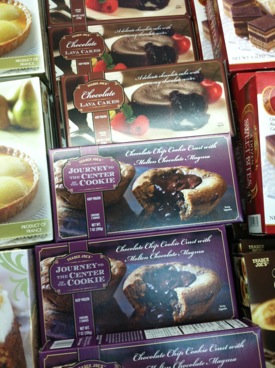 an hour and a half later, i left with some usual suspects as well as some fun new finds.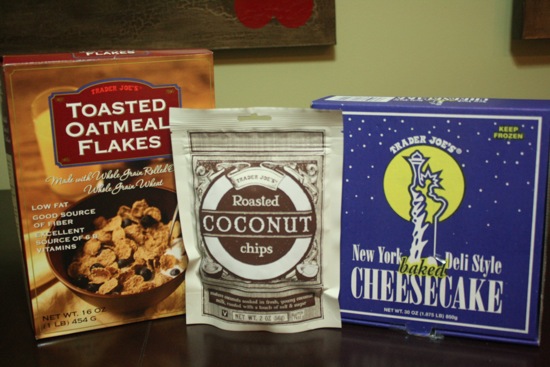 oatmeal flakes cereal that will be gone in 2.2 because i am a cereal monster, roasted coconut chips that were only 2 bucks!, and cheesecake for marshall (stupid non-dairy me…)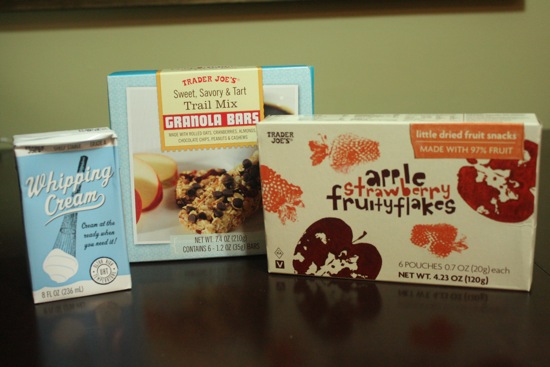 shelf-stable whipping cream–how cool! we don't do cool whip in our house so this will come in handy (assuming it tastes like the real deal), sweet savory & tart granola bars.. which reminded me of TJ's tempting trial mix in granola bar form, and these awesome apple strawberry fruit snacks.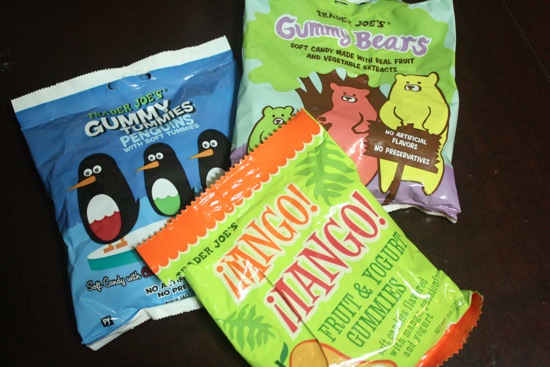 and lots of gummy candy! because it's good. the mango mango didn't even stand a chance before getting ripped open.. they are almost gone now haha.
i also picked up a wide variety of bars (at both TJ's and WF) to take on our trip. marshall and i get REALLY sick of all inclusive resort food.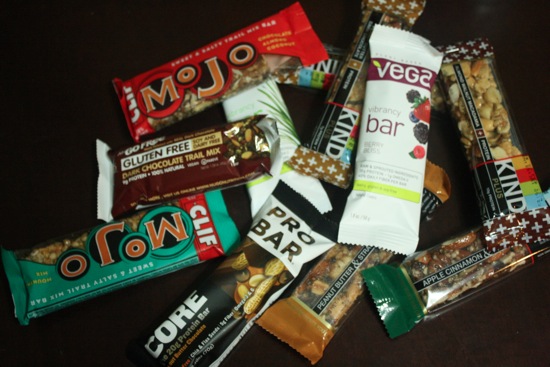 i also stocked up on some fat-filled snacks because i am eating more fat this week as i explained in my last post.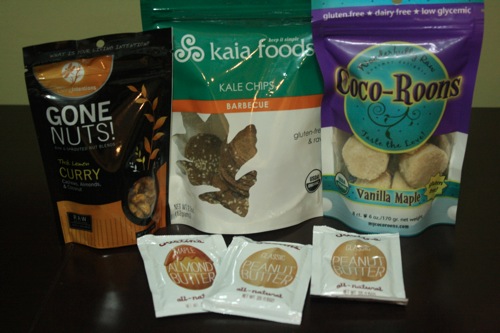 i have had the gone nuts! thai curry cashew, almond, & coconut before and l-o-v-e love them! i got a couple new-to-me items: barbecue kale chips and vanilla maple coco-roons. they both look delicious and are packed with fat. i also got some single-serving peanut and almond butter. (am i the only one who doesn't LOVE the term "nut butter"? i would rather just type out each individual nut…)
well, those were my fun grocery finds today!
it took me forever to get home from the stores because the freeways weren't plowed and there was legit almost a foot of snow on the road. yikes. i was able to stay toasty warm in my new puffy coat that i have to show you.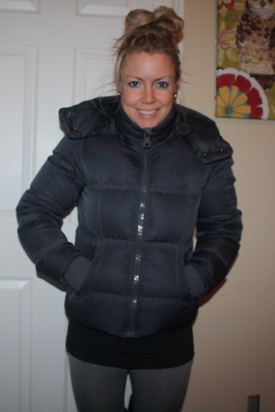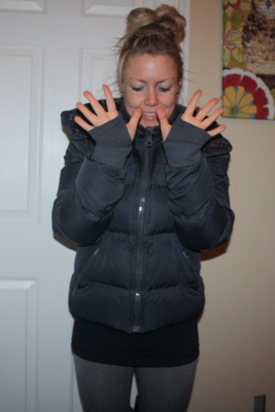 i am suuuuper stoked on this jacket! it's a secondhand lululemon puffy coat and i snagged it for $125–pretty sure it retails between 2 and 3 hundred? i had to share this with you because i know you all love a good deal! i like a page on facebook called "renu your lulu". it's actually a little store inside of a fitness center–A20 fitness. the owner, jennifer, buys and sells secondhand lululemon. she posts her inventory on her facebook page and when i saw this coat, i immediately swooped it up and she shipped it THAT DAY. since they are in boise, it took only one day to arrive.. and it kept me warm all day.anyway, i thought you lulu lovers would want to know about this so you can follow her on facebook and snag deals of your own! 
well.. i gotta go eat dinner. this pepperoi, onion, olive, bell pepper, and goat cheese pizza is calling my name!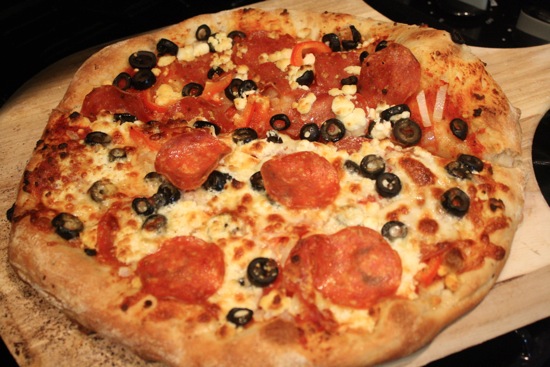 have a great monday! 
xo. janetha g.