i have been walking a lot lately. to get my steps in. you know how marshall bought me a fitbit zip for christmas? well, now i am all about trying to get 10,000 steps in each day. guess how many i usually have by the time i am off work?
1800.
ewww. i don't move much. ever.
and teri linked this article about sitting being the smoking of our generation. it's sad. it's true. it's sad because it's true.
so.. yeah. i've been walking. on the treadmill, because the pavement here in utah is covered in a thick coat of ice and i ain't walking outdoors in these freezing temps. no way. no how.
yes.. i said "ain't."
anyway, the treadmill? it's boring. painfully boring.. especially when walking. i can't believe i used to prefer the treadmill to outdoor running. i was clearly not in the right mind. don't worry—i still don't like running, on the treadmill or outside—but i do like getting more movement in my day. so, for now, the treadmill it is!
i have dug into my music archives to make playlists from my past to keep me entertained whilst walking on the pathway to nowhere.
so.. i used to be REALLY into music. i mean, i still am, but i was die hard in my teenage years. i'd go to live shows every chance i could get, crowd surf and get dropped on my head, get pushed around in the mosh pit, lose my shoes (it happened more than once) and go home with bruises.. then i would go back the next week to do it again. it was fun.
and, today, i want to share those songs with you. because they are some of my favorites.. and maybe you'll dig them. (oh, but i kind of think most of you won't.. i have an, uh, alternative taste in music.)
here are five albums i love.. and three tracks from each album that i can't get enough of. this was hard to narrow down.. but i did it. whew.. that was strenuous.
nofx: punk in drublic
three favorite tracks:
face to face: self titled album
three favorite tracks:
blind<—quite possibly my favorite song of all time ever
mxpx: life in general
three favorite tracks:
goldfinger: hang-ups
three favorite tracks:
h2o: thicker than water
three favorite tracks:
i could go on. really, i could just not shut up all day. but i'll leave it at those five. because five is a good number.
and, because i know you guys love links to lurk, here are some gems:
don't hate me for loving thought catalog. love me for directing you to the really good ones posted.
BEFORE I FORGET TO REMIND YOU! make sure you have your calendars marked.. blend retreat 2013 tickets will be up for grabs THIS SUNDAY at 8 PM EST (that's 6 PM utah time!) DO NOT FORGET TO REGISTER! we are selling just 125 tickets this year. if you have any questions about the retreat, PLEASE ask. i am happy to answer any questions! you can leave a comment or you can email me at mealsandmoves at gmail dot com.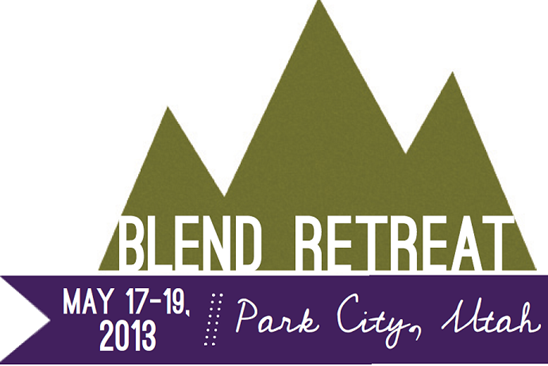 mmmkay.. i am off to do some deadlifts & pullups.. then i think i will clean (haha.. maybe?) and pack for my upcoming trip! kinda excited to have no big plans these next couple of days. sigh of relief!
happy weekend!
Qs~
1. what was/were your favorite band/s during your teenage years?
2. what band did you last see live?
xo. janetha g.