hello! happy thursday evening! or, by the time you read this, it'll probably be friday.. so yay!
i wasn't going to blog tonight, but i ended up having a couple things to share.. but i will make it snappy.
first of all: DINNER.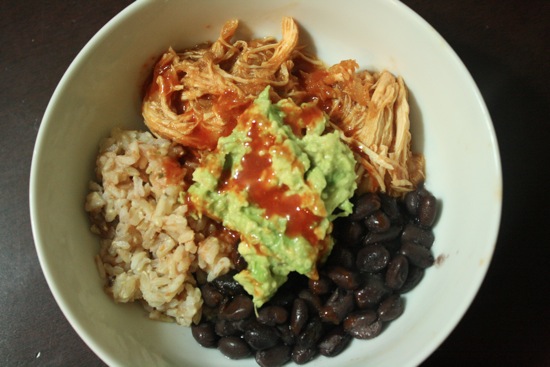 i threw this together on a whim and did NOT expect it to be so good. it was, in fact, freaking amazing.. so i have to share. this morning i threw a pound of boneless skinless chicken breasts, an 8 oz can of no salt added tomato sauce, and a jar of trader joe's salsa verde in the crock pot.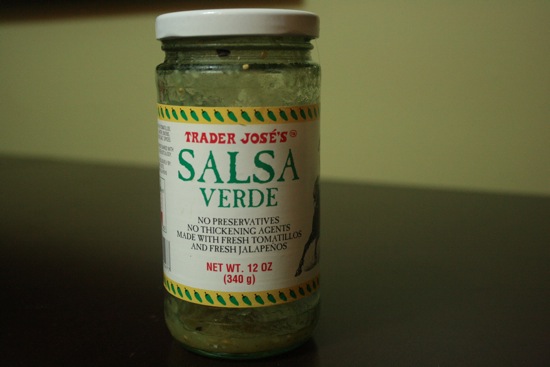 i cooked it on low for five hours and then shredded it right there in the crock pot. IT WAS THE MOST DELICIOUS CHICKEN EVER. yup. i then had marshall cook some brown rice and spruced it up with my friend nik's homemade salsa, heated a can of black beans, and smashed an avocado. i threw it all together, topped it with cholula hot sauce, and my new favorite dinner was born. so simple it's stupid.
marshall loved it, too. he used the ingredients to stuff some hard taco shells and then topped them with some cheese and chobani–two dairy items i can no longer have. i know he loved the tacos because he ate at least seven. (i want his metabolism.)
anyway.. if you are in the market for a quick & easy dinner, make this one. you will not be let down!
my second item of business is the celebration of NATIONAL PEANUT BUTTER DAY!
you have probably heard that today was national peanut butter day. you know i am a sucker for national food holidays so i was all over celebrating today. we have a shelf in our cupboard reserved for nut (and cookie) butters of all kinds.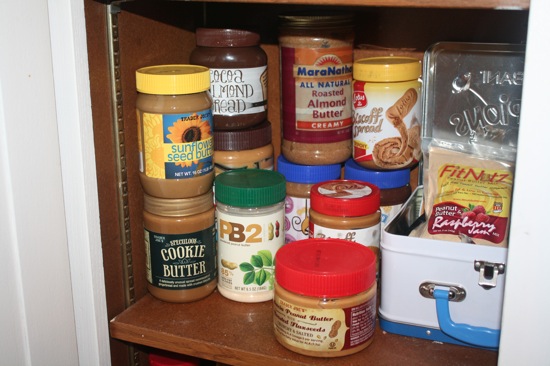 lotsa butter. here are those of the peanut variety: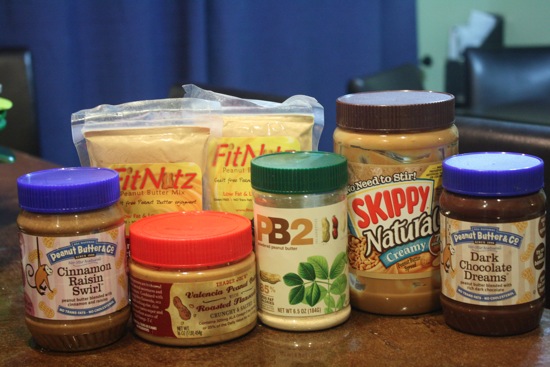 peanut butter & co cinnamon raisin swirl and dark chocolate dreams. i have to say mighty maple is my favorite one of the pb & co flavors, but i can't find it anywhere anymore! these two kinds are fantastic, though. the dark chocolate dreams is like a reese's peanut butter cup in a jar.
skippy. i grew up eating skippy! i met have it on hands at all times. there's nothing quite like it.
trader joe's valencia peanut butter with roasted flaxseeds (crunchy). i love the addition of flax seeds in this peanut butter. they add great texture, a nice crunch, and nutritional benefits. i ate it with banana slices today.
PB2. this is powdered peanut butter–basically the peanuts with the oil removed–and i use it in my protein shakes. i don't like to mix it with water and make it into a paste to use in sandwiches and on oatmeal or stuff like that.. because it really does not rival actual peanut butter. BUT it is great for adding to things that the peanut butter would otherwise get lost in! it contains 85% less calories than peanut butter, so it is a great alternative when making peanut butter protein shakes or cakes. you can buy it on amazon.
fitnutz flavored PBs. i actually forgot i had these two flavored peanut butters! i bought them a couple months ago and haven't even opened them. one is raspberry flavored and the other is cookies & cream. i need to give them a try in my protein shakes! i bet the raspberry one will go great with my new chocolate raspberry plant fusion protein powder.
those are the peanut butters i have at the moment! i polished off a jar of smart balance peanut butter this week and will probably buy another jar. i also really love the whole foods generic brand of crunchy peanut butter.
i do make my own peanut butter on occasion.. but sometimes i am just too lazy to get out the food processor. just being honest!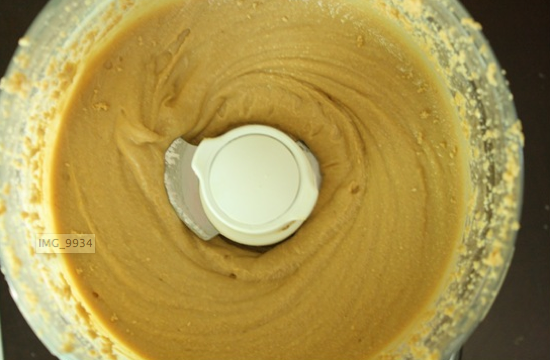 don't worry.. we didn't forget to let miss penny & mister randy celebrate national peanut butter day!
they waited patiently as i loaded their kongs up with some skippy.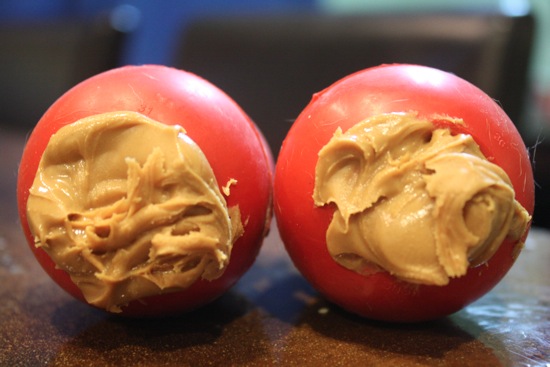 penny went straight to her cave (under the table)–she takes all her treats there!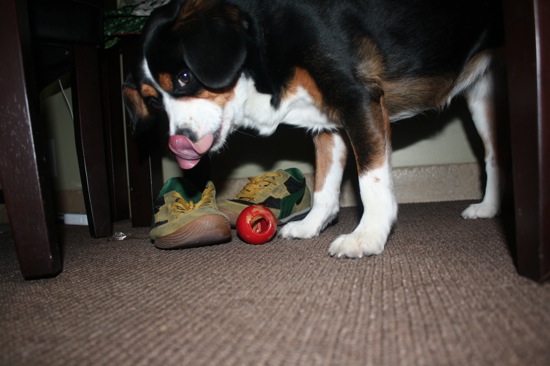 she had a watchful eye on her brother.. making sure he didn't try to come steal her kong. ha!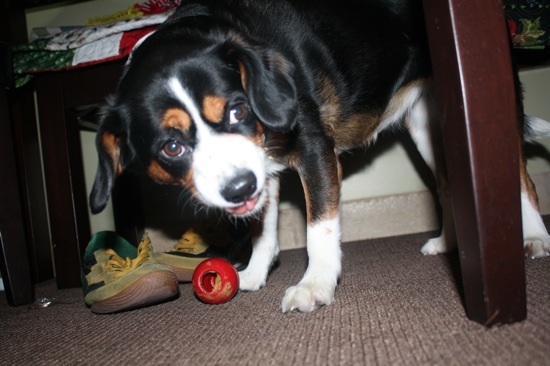 not to worry, pen. randy was too busy gettin' down on his own kong.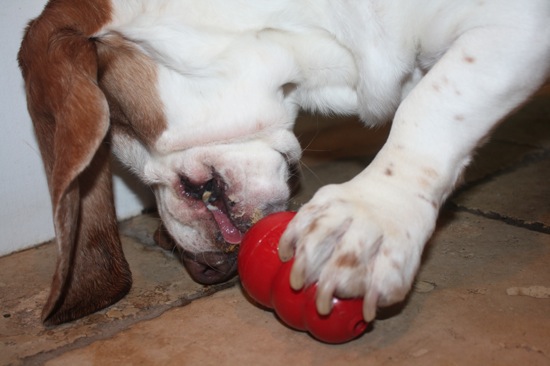 they LOVE peanut butter.
who doesn't?!
Qs~
1. what is your favorite brand of PB? crunchy or creamy?
2. if you got to make up a national food holiday, what would it be?
xo. janetha g.