about a week ago, marshall asked me to make cabbage soup for dinner. his mom used to make it when he was a kid. i personally had never made cabbage soup, so i didn't have a recipe on hand. but, lucky for me, i had pinned a slow cooker cabbage soup recipe awhile back, so i snagged the ingredients for the soup and made it for dinner last week.
i thought this recipe was delicious, so it is the perfect candidate for my second installment of my new series: from pin to post!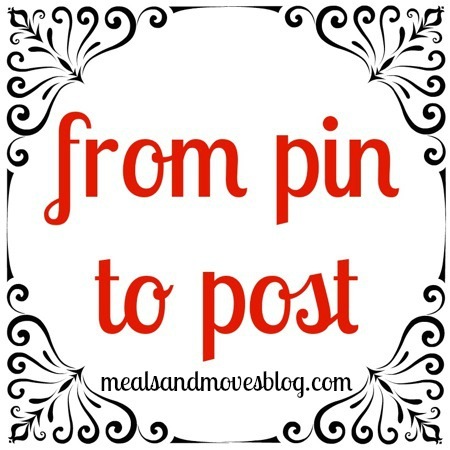 the original recipe came from kalyn's kitchen, which is a great resource for slow cooker recipes! i did make a few changes to the recipe, so i have listed my version below.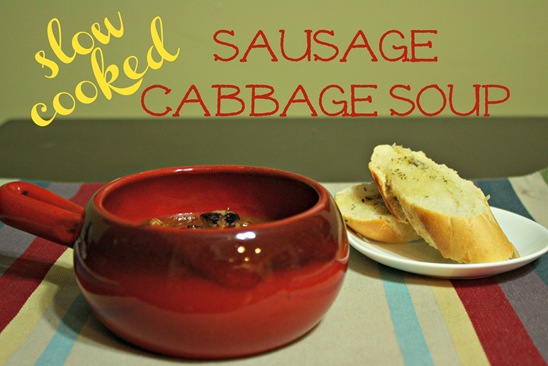 slow cooked sausage cabbage soup
adapted from kalyn's kitchen
active time: 5 minutes, cook time: 6-8 hours
yield: eight 16 oz servings
ingredients:
6 cups cabbage, roughly chopped
1 yellow onion, diced
8 stalks of celery, diced
2 (4.5 oz) cans fire roasted diced tomatoes
6 cups (48 oz) low sodium vegetable broth
1 TB dried thyme
2 tsp ground fennel
2 tsp all purpose seasoning (such as trader joe's 21 seasoning salute)
1 tsp salt
1 tsp pepper
1 (6 oz) can tomato paste
8 links of chicken or turkey sausage (such as trader joe's sweet italian chicken sausage)
optional garnish: freshly grated balsamic parmesan cheese or goat cheese crumbles
directions:
combine cabbage, onion, celery, diced tomatoes, broth, thyme, fennel, all purpose seasoning, salt, and pepper in a five-quart slow cooker.
cook on high for 6 hours or low for 8 hours.
thirty minutes prior to eating, add tomato paste and season with additional salt & pepper as needed.
just before you are ready to eat, brown the sausage in a skillet.
add sausage to the soup or add it to each individual bowl—the choice is yours.
if desired, garnish with cheese and serve with garlic bread.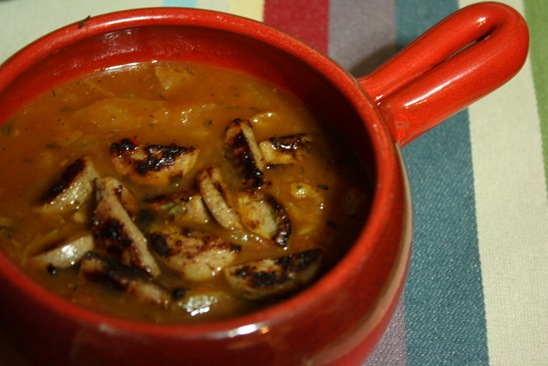 a few notes on my modifications:
i wish i would have halved this recipe. it made much too much for just the two of us. i didn't think of it beforehand!
i added the tomato paste and increased the seasonings because it was just a tad bland for my palate.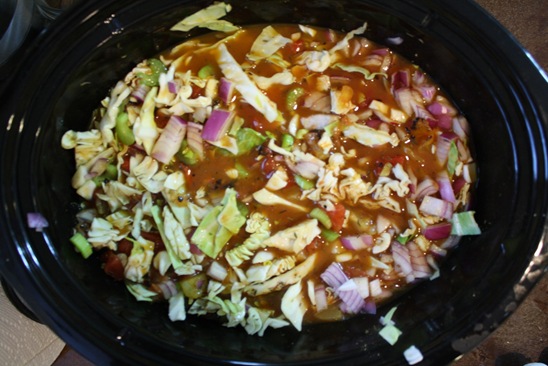 i loved the fact that i had a reason to use my mortar and pestle! ha—hardly ever break that bad boy out.
since we are just two people, we browned only two sausages before eating. we added the sausage directly to our bowls and did this every time we had a bowl of leftovers. that was better for the sausage-to-soup ratio.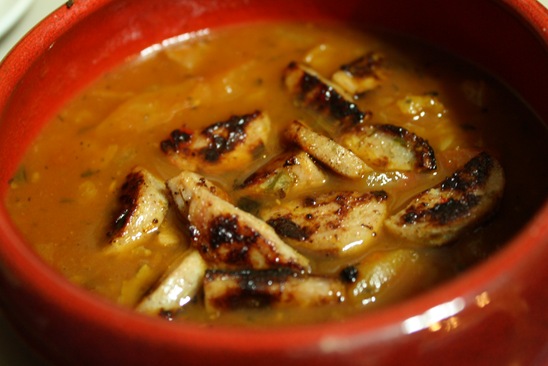 if you have any reason to consume garlic bread, you have got to buy alexia garlic bread from the freezer section at your grocery store. IT IS SO DANG DELICIOUS. (so delicious that i disregard my dairy restriction in order to eat a slice or two on occasion.)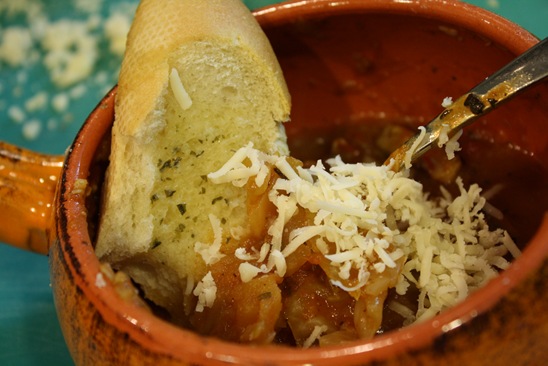 the balsamic parmesan from costco is excellent, too.. and i snuck a few shreds for my soup. this nondairy thing is hard for me. i follow it 97% of the time.. and that other 3% is reserved for buttered bread and gourmet cheese.
here are the stats per serving: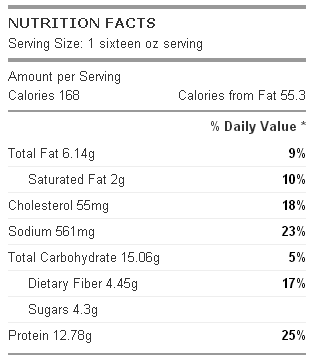 oh, and a serving is BIG! two full cups of soup and a whole sausage.
thanks for the great recipe, kalyn!
i was thinking of making my "from pin to post" an open series for everyone to participate. if you have successfully turned one of your pinterest pins into real life—whether it be a recipe, a craft, or something else—i would love to do a list link up of your experiences. let me know if you have one to share! and please feel free to use the "from pin to post" image above.
xo. janetha g.