i am a big "hmmmm"-er. i say it a lot. out loud. in my head. in text conversations.. what can i say? a lot of things make me go hmmm!
case in point: i went to log into my amex account today and it said i was already logged in…

i let out an audible "hmmmmmmmm". that's weird! i even log out every time.
exhibit b: today's tiny on the go breakfast left me WAY more satiated than today's lunch, which was basically double the calories. hmmmm.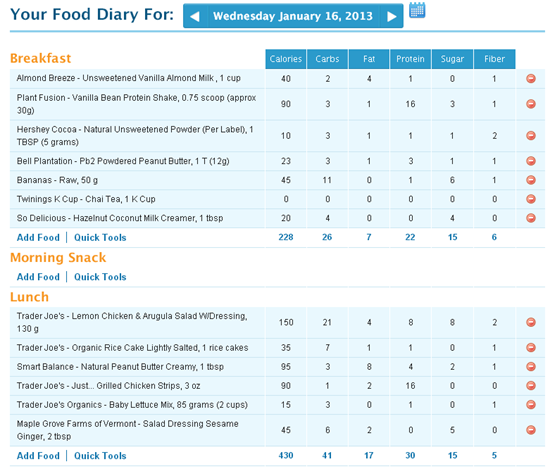 marshall didn't make morning fruit & veggie juice today, which usually holds me over until i can eat breakfast at work, so i decided to make a protein shake before leaving my house this morning. it's a lot smaller than my typical breakfast (which is the juice and then a substantial meal around 350 calories) but i decided to have the shake and then maybe a smaller breakfast at my office. that was at 8:15 AM. guess what? i wasn't even the LEAST bit hungry until past 1 o'clock! why is that? beats me. hmmmm.
i mentioned that i text "hmmmmm" quite a bit. here are just two examples…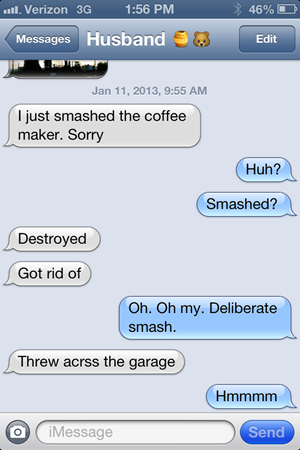 don't worry. it was the coffee maker's fault. it kept wasting k-cup after k-cup by not functioning properly. it basically had it coming… we ended up buying a new keurig at costco later that day. back in biz.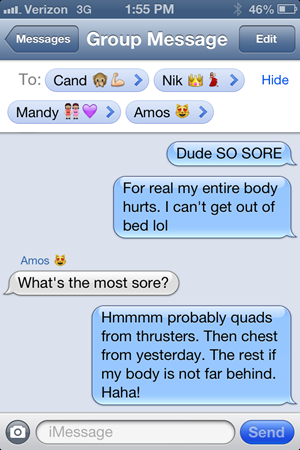 that was from this morning. seriously, ouch. the meg-inator left me SO sore! my quads.. and my quads rarely get sore (it is usually my hamstrings.) then the weighted push ups from yesterday (i had 35# worth of plates on my back) really did my chest in. hmmmm.
how about some more things that make me go hmmmm?
i recently read a post on sarah fit regarding pv.body, a company i recently reviewed. i originally gave the company two thumbs up.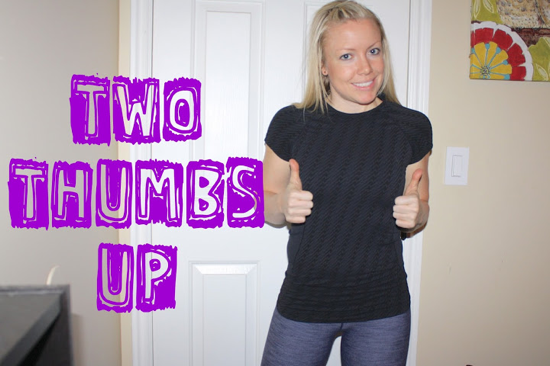 the way pv.body works is the company offers to send you a name-brand workout outfit each month for $49.99. AWESOME concept and i really loved the clothes i was sent. well, i didn't love the first top, but i quickly received a replacement top and i couldn't speak enough praise about the company. i thought it was a really cool idea and a great deal (you know i love a deal!) but, as sarah's post explains, the company is now switching all the subscriptions to no longer receive discounted name-brand apparel, but items from their own clothing line they are launching, ellie. hmmmm.
on the upside, subscribers will be able to choose their pieces before receiving them, which i believe will be good since it will decrease the return rate from customers receiving a piece of clothing they don't like. on the downside, the whole "name-brand clothing for less" concept is, well, no longer a concept that is in place. instead, customers are receiving the ellie brand. i am not sure the quality of this new line, ellie, as i have never seen it nor tried it out. who knows, it could be as awesome as lululemon, but it also could be not so awesome. hmmmmm.
i am not comfortable promoting a company that completely changes the service they offer without informing customers. i am also not comfortable with not sharing this nugget of information, so i had to post about it. if you did sign up for pv.body through my original post, please be aware of this change. please also be aware that i had no idea they were going to be doing this switcharoo. if you are not interested in receiving their new brand, ellie, in your monthly box.. you should reconsider your subscription. if you are cool with it, then that's great, too. my original thoughts still stand, though, i think pv.body's original business plan was an awesome concept and really loved the clothes i received! i had nothing but a positive experience when dealing with them, and i hope those of you who signed up can say the same. i just had to disclose this new information. now you know.
one last thing that REALLY made me go hmmmmm was the video that is circulating about the sandy hook shooting. i originally received the video in an email from my boss, and i typically delete those emails (because he forwards me about 18 junk emails a day) but he said i really should to watch this one, so i humored him. it was a thirty minute video speculating conspiracy theories about the shooting. hmmmmm.
apparently other people are going hmmmm about it, too, since it has nearly nine MILLION views since posted on youtube about a week ago. the video made me sad, curious, and frustrated. while i didn't believe it, i definitely hmmmmm-ed the whole way through it with a weird feeling in my gut. of course, right after watching the video i went on to view multiple things about how the video was complete BS, which made me feel better. but still, hmmmmm, weird shit. i don't love it.
well, that's all the hmmmm-ing i have to share with you for today.
oh, but before i go, i have to share these two bargains with you. thanks to a reader (hi, mary!) i have discovered the site eversave.com… just what i need, another daily deal site! but, coincidentally, they are running a deal right now—ten bucks for $20 at luckyvitamin.com. wouldn't you know it, i was about to place an order on luckyvitamin.com TODAY. spooky. (and cool! and it definitely made me go hmmmm… haha!)
so, i snagged the lucky vitamin deal…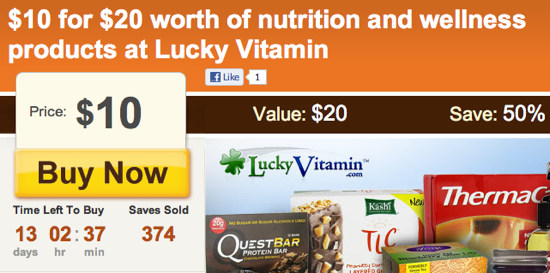 and then perused the site a bit and decided to snag the vitalicious deal, too, since i love those things and rarely splurge on them!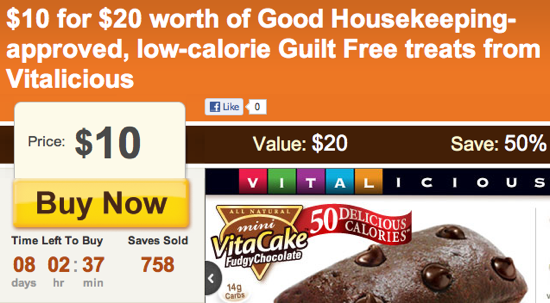 sharing is caring.
Qs~
1. what is the last thing that made YOU go "hmmmmm"?
2. please share your thoughts on any and all of the things that made ME go "hmmmm"!
xo. janetha g.