blog friends are awesome. today i am wearing this adorable handmade scarf that i am in LOVE with.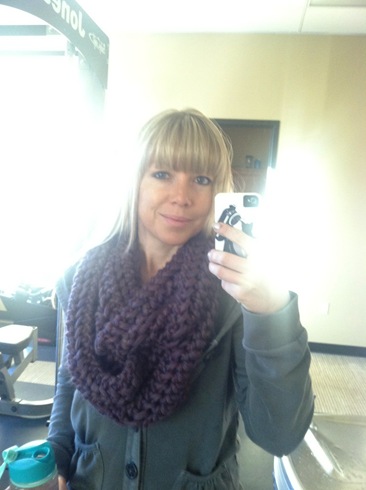 wanna know how i got this scarf? my blog friend lauren participated in a blogger secret santa and received this same scarf from kelly. i saw her post about it.. so i clicked over to kelly's blog and asked kelly if she had an etsy shop so i could buy the scarf. she didn't, but she immediately offered to make me one! so, so kind. so, she made it, mailed it, and now it is on my neck. and i am mailing her money and a care package in return. i LOVE blog friends! it's so much fun to make more and more of them each day.
wanna know what is even more fun? meeting them face to face. you can do that this may… at blend retreat. yes, the time has come, friends, for me to tell you more about blend retreat! if you are just joining us here on meals & moves, let me tell you a short little story.
once upon a time, lindsay started reading my blog. she read it from beginning to end. she decided she loved me. she did the same thing to katie. and then lindsay started her OWN blog. then lindsay asked me and katie if we wanted to organize a retreat for bloggers. we said yes. and blend (blogger+friend) retreat was born!
the end.
see, told you it was short!
so.. we had the first annual retreat in boulder, colorado back in may 2012. it was fun. it was delicious. it was amazing. i was so excited to plan the next retreat. and that is just what i have been doing—along with lindsay and katie—for the past few months. and now, finally, i can tell you all the fabulous details!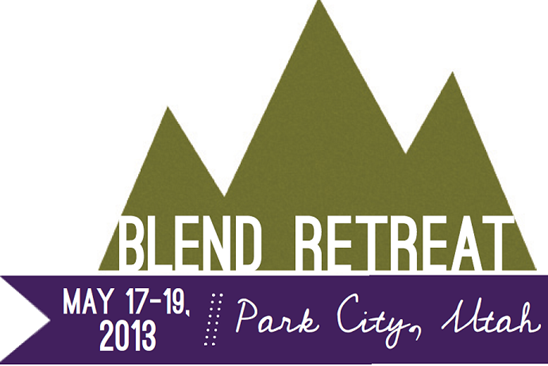 that's right, blend retreat 2013 is going to be held right in my back yard… park city, ut. i love park city SO much. it is a cute little mountain town with plenty of shopping, hiking, food, and fun. i often go there for mini getaways—fortunately it is just a short 20 minute drive from the heart of salt lake city! (and, yes, that means you will all be meeting momma b!)
the whole point of blend retreat is for bloggers to hang out together (in "real life") and have a chance to get to know each other face-to-face. the ideal setting for this is in cottages or cabins, like the location of the 2012 retreat.. but park city doesn't have anything like that.
after scouting several locations for the retreat and having to shake my head time and time again at the failed prospects, i finally came upon the most amazing resort EVER. dare i say it's even better than the 2012 venue? um.. yes. i dare.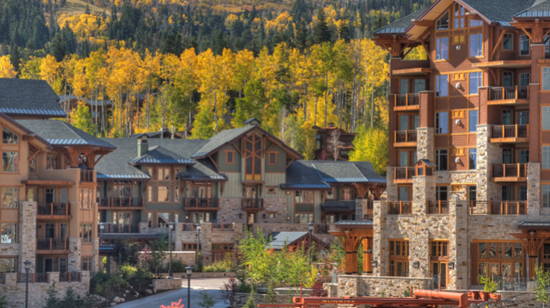 the hyatt escala lodge in park city is the most immaculate place! it is located right on the mountainside village of the canyons ski & summer resort. this luxurious destination is a step above any hotel i have ever stayed at. everything from the lobby to the restaurants to the rooms are straight up IMMACULATE. (you can click here for a fact sheet about the resort.)
we have secured fully furnished suites for blend retreat. the suites range from deluxe studios all the way up to four bedrooms. because may is not a very busy season here in utah (it is after ski season but before summer is in full swing), we have been able to score fantastic rates for lodging in these top-of-the-line suites.
i had the chance to tour the location last month and was able to take some photos of the venue so you can all have a better idea of what the experience will be like. let me take you on a virtual tour! warning.. photo overload ahead!
(pssst.. if you see a pup or two in the pics, you aren't seeing things! the hyatt escala DOES allow pets and penny and randy DID go with us for the tour. SO FUN! and.. yes.. if you come to blend retreat 2013 you WILL meet my pups, haha.)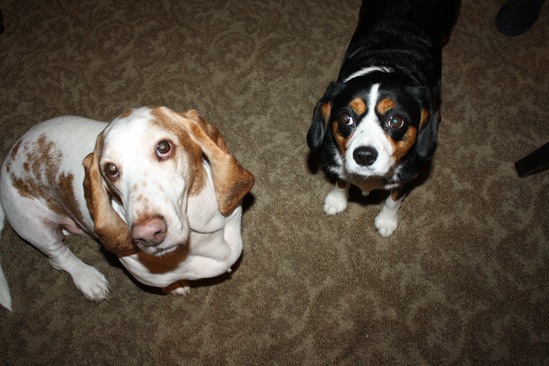 main entrance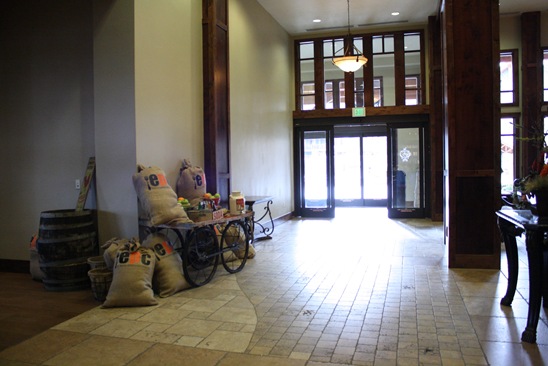 lobby area with fireplace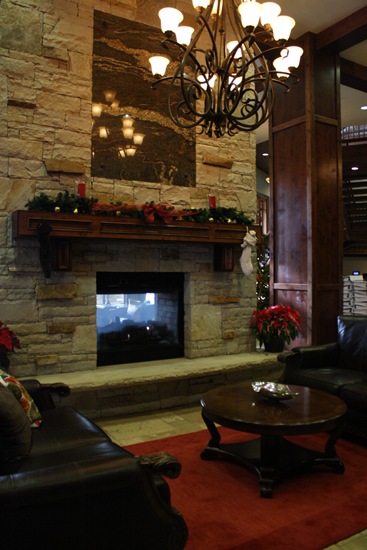 fully stocked convenience store right in the lobby: snacks, drinks, even dog treats!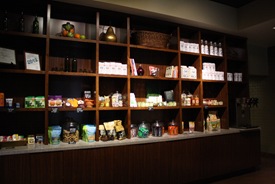 full coffee & tea bar with breakfast, lunch, and dinner options. better than starbucks!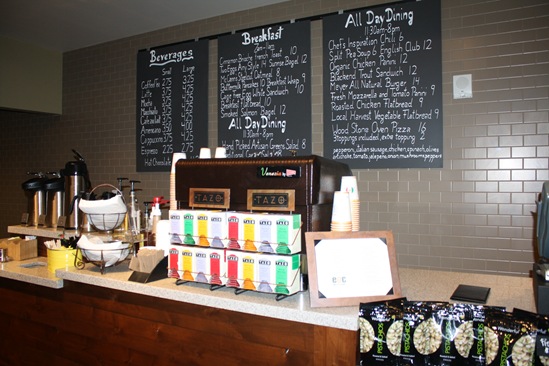 restaurant with floor-to-ceiling windows where saturday and sunday breakfasts will be served!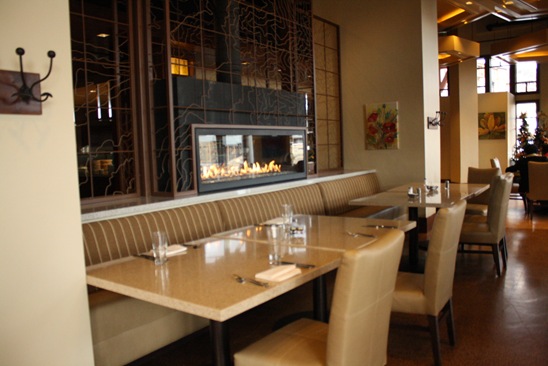 breakfasts are sponsored by attune foods on saturday and chobani on sunday!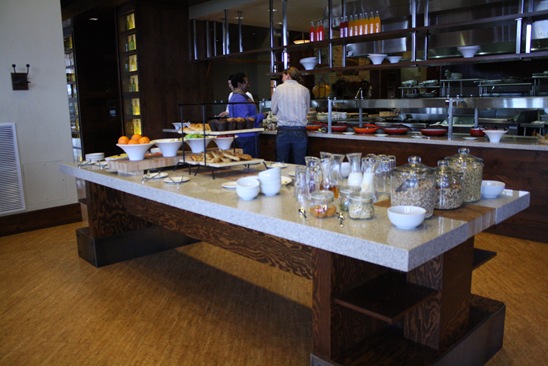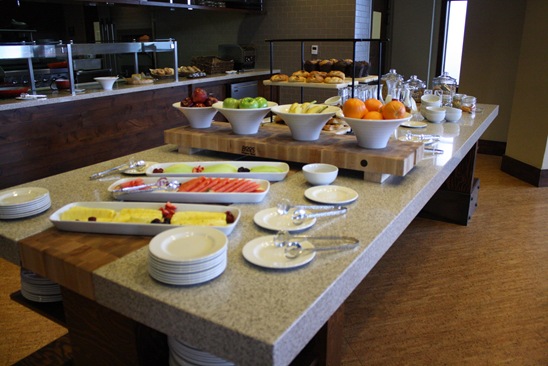 the restaurant at night! this is where the cocktail party will take place. there is a full bar.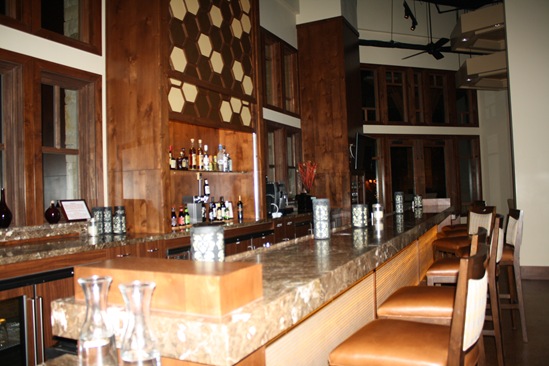 plenty of room to mingle with your blends at the welcome cocktail party!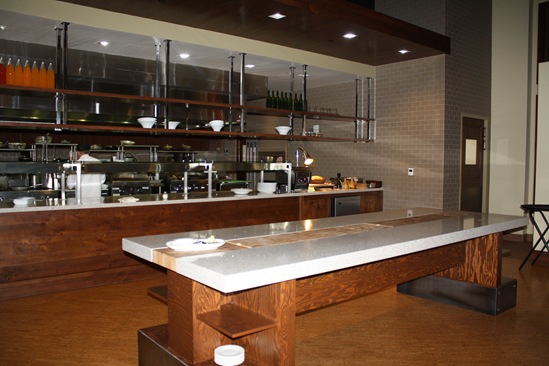 dining area of the suites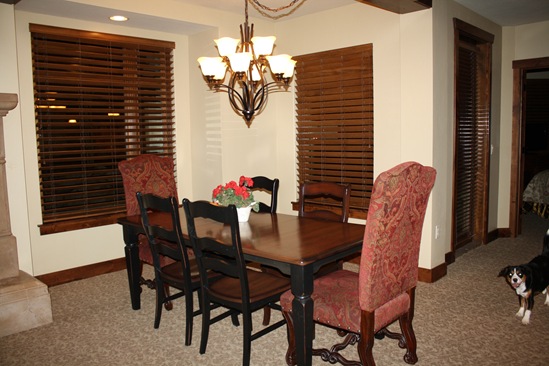 living area of the suites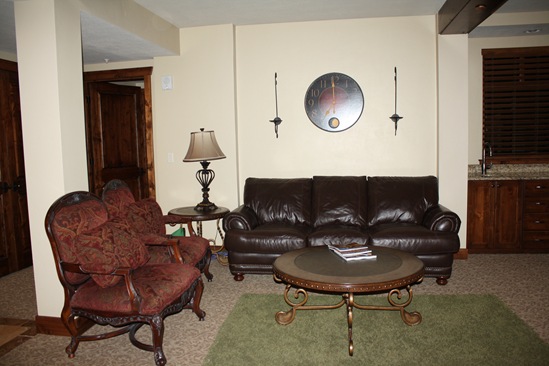 full kitchen in each suite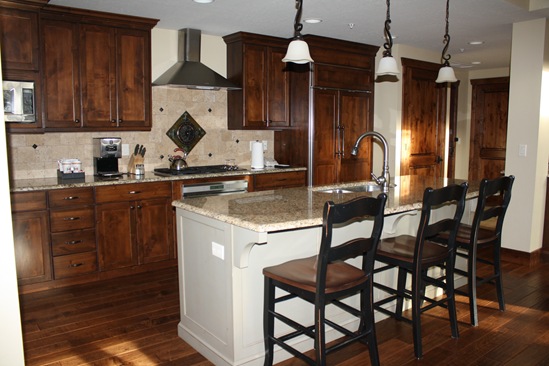 view from the 3-bedroom suite loft into the living area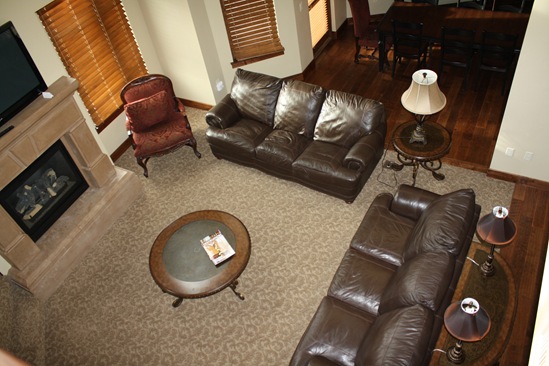 deluxe studio with two queen beds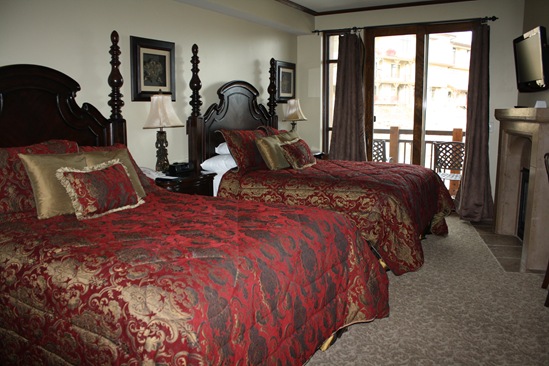 king bed in 4-bedroom suite
full bathrooms with jetted tubs and double sinks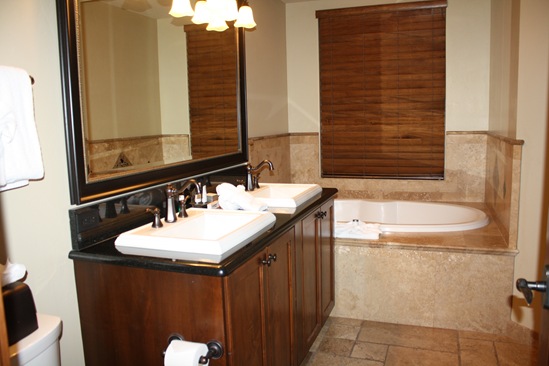 the escala ballroom, where a five-course dinner will be served on friday night.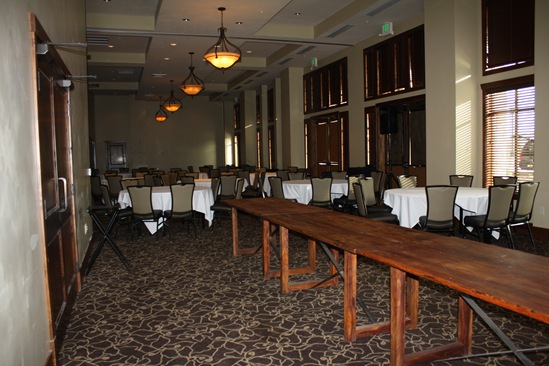 the rotunda room, which will be reserved for the whole weekend for you to hang out in with your blends! there will be a snack break hosted by muesli fusion and complimentary drinks from green mountain.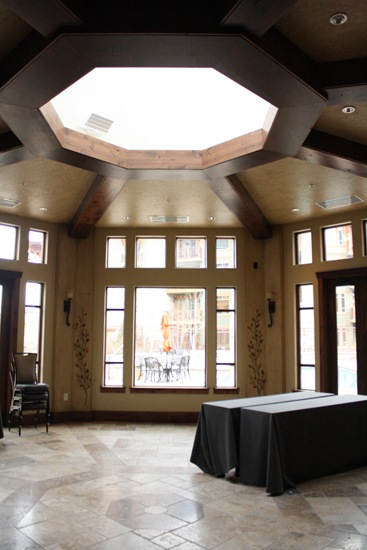 there is a pool, hot tub, fitness room, steam room, and sauna!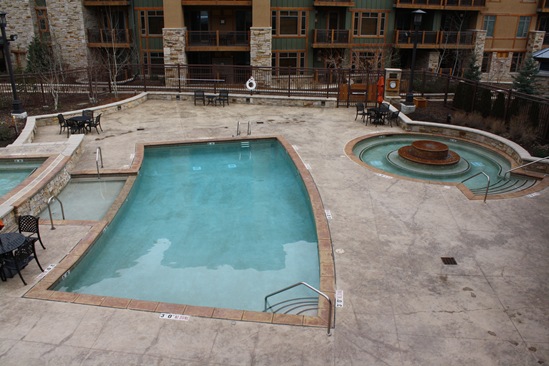 whew.. can you believe how amazing this place is?! i cannot wait to go back in may and hang out with all of you!
now, onto the details!
blend retreat tickets will go on sale on sunday, january 27th at 8 PM EST. there will only be 125 tickets for sale, so please be sure to be near your computer at that time! tickets will be sold on blendretreat.com.
ticket prices for early-bird registration will be $100. the price will go up on february 17.
our official sponsor is chobani, so you will be spoiled all weekend by those fabulous CHOlks! and here is a list everything else the registration ticket includes (it is a lot!!):
Admittance to the welcome Cocktail Party, complete with free drinks–both alcoholic and non alcoholic.
Three meals, including a breakfast by Attune Foods, a breakfast by Chobani, and a five-course gourmet dinner.
Coffee all weekend long provided by Green Mountain Coffee.
Snack Break sponsored by Muesli Fusion.
Two fitness classes, including boot camps by Onnit Labs and GPP, and fitmixer.
A Saturday hike with pre- and post-hike snacks provided by PROBAR.
BLEND Retreat t-shirt provided by Chobani.
A "Sore Today, Stronger Tomorrow" Living Proof Fit Gear burnout tank.
Amazing swag bag filled with goodies from more than 25 sponsors.
Entry into a closing ceremony raffle with big ticket items from our sponsors.
most blogging conferences range from $200-$350 just for admission, but we wanted to keep the ticket price low, low, low. we are NOT in this for making money. (actually.. we lost money last year.. haha, oops!) we just want to have a weekend of fun with friends and a chance to do what we love together—eat, drink, exercise, and.. of course.. blog!
like i said, we have secured great rates for lodging at the escala lodge. you don't HAVE to stay on-site, but we strongly urge you to. you will get the most out of your weekend if you stay on-site! here are the prices for lodging. keep in mind, blend retreat is kind of like summer camp–we will be pairing you up with roommates (and even bed mates!) you do not have to know anyone in advance or arrange for roommates. we will do that for you! of course, if you do have someone you would like to bunk with or be in the same suite as, we will accommodate those requests.
the prices below include the two-night stay, resort fee, & lodging tax:
Note: Prices below are for a suite. The suites range from 1 to 4 bedrooms. Each suite is fully furnished. There is a living room, a kitchen, and full bathrooms (one for each room in the suite.)
Shared bed in bedroom: $165
Your own bed in bedroom: $325
Shared pullout bed in living room: $145
Your own pullout bed in living room: $280
Note: Prices below are for a Deluxe Studio which has a kitchenette and a private bathroom. There are two options: 2 queen beds or one king bed.
Shared queen bed / 3-4 people total in studio:$125
Your own queen bed / 2-3 people total in studio: $245
Shared king bed / 2 people total in studio: $190
Your own king bed / you are by yourself in the studio: $380
pretty great, right? we wanted to keep costs low and i think we've done a great job of that. the admission ticket and lodging combined is less expensive than a typical blogging conference admission ticket! that was our goal and i am so glad we have been able to make it possible!
a few other details you will need to know…
you will want to fly in to SLC international airport
the venue is about 30 minutes from the airport—we can help arrange group cabs or shuttles from the airport to park city
the first event (cocktail party) starts at 6 PM on friday, the 17th
the last event (closing ceremony) ends at 12 noon on sunday, the 19th
the hyatt escala has extended the lower room rates for three days prior and three days after the event in case you want to make a longer trip out of it
you must be 18 to attend (or accompanied by a guardian)
if you have any questions PLEASE leave them in the comments, i am happy to answer anything you may wonder. oh, and if your question is "should i come even though i don't know anyone?" the answer is YES!!!
xo. janetha g.