i have good news, guys.
the packers are in the playoffs this season!
i am 100% certain it is because of our cheese head christmas tree topper.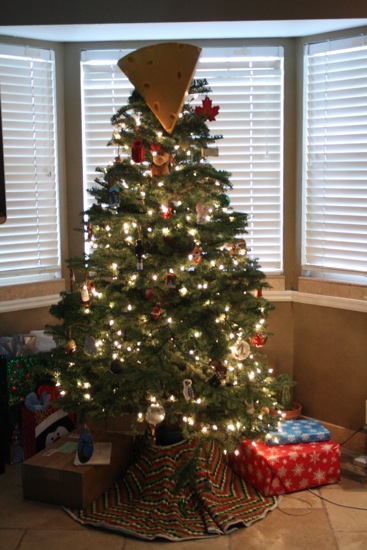 yep.
i made a dip for new year's eve that would actually be PERFECT for playoff season, so i have to share it with you. because, you know, football watching is all about the food and not the actual game, right? right. (side note.. i actually DO like watching football now days. i know, who am i??)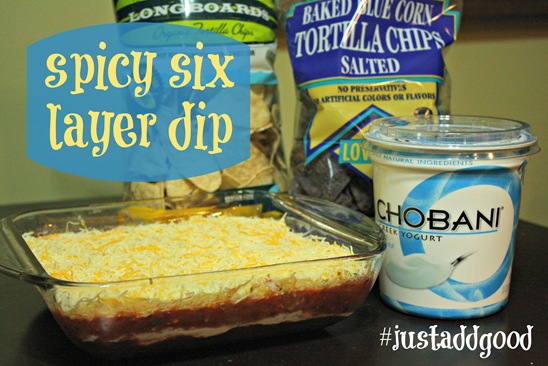 [pinit]
go ahead and make this dip for your football fans or for any other occasion that requires delicious dip consumption. or, heck, just make it for yourself and devour it bit by bit as you see fit. i won't report you to the food police. plus, this spicy six layer dip is completely healthy! yep, that's right—six layers of clean eating goodness. you can deliver the dip to your mouth any way you wish. the tastiest option is tortilla chips, the healthiest option would obviously be veggies, but may i suggest you meet tastiest and healthiest in the middle with trader joe's baked blue corn chips? they are fantastic and i highly recommend them!
i recently received some chobani greek yogurt as part of their current campaign, #justaddgood. a bit about the campaign from chobani's blog:
With all of the excitement happening around our new products and our new plant in Idaho, it's only fitting that we call attention to the most recent recipes we've been churning out in the kitchen. If you've seen us use the hashtag #justaddgood around the interwebz, you might have found yourself wondering what we've got up our sleeve. Well, look no further! Hop on over to Chobani Kitchen to drool over recipes like Pumpkin Risotto, Pineapple Coconut Scones, and Chocolate Chili Mousse.

To us, just add good is more than a campaign and bigger than substituting Greek yogurt. It's about adding creativity and fun to your recipes with real, honest ingredients. So go on, poke around Chobani Kitchen and try out some of the recipes. Or share what you come up with on your own! Either way, join the conversation by utilizing #justaddgood.
as part of the campaign, chobani has released a new conversion chart to help you make healthy kitchen ingredient swaps! now you can use this handy chart to cut calories and just add good to your recipes!
[pinit]
traditional mexican layer dip has sour cream, but this recipe swaps the sour cream out and adds plain nonfat chobani in. the rest of the ingredients are healthy and wholesome—like i said, a healthier dip for your chip! or whatever vehicle you choose.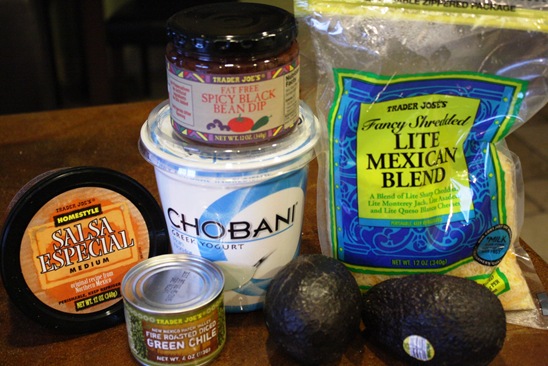 spicy six layer dip
time: 5 minutes
yield: one 8" x 8" dish of dip, about 20 servings (1/4 cup each)
ingredients:
12 oz jar trader joe's spicy black bean dip
12 oz plain nonfat chobani greek yogurt
12 oz salsa
2 ripe avocados, mashed
4 oz can diced green chiles
8 oz lite shredded mexican cheese
dipping vehicles of choice: chips, veggies, crackers, a spoon…
directions:
spread ingredients in an 8" x 8" dish in the order listed.
serve with dipping vehicles of choice.
can be chilled up to one day in advance.
[pinit]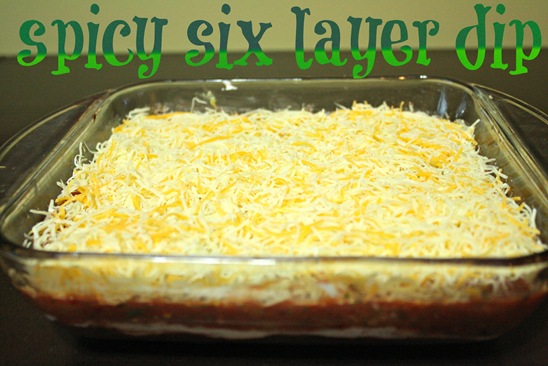 check out the fantastic nutritional profile!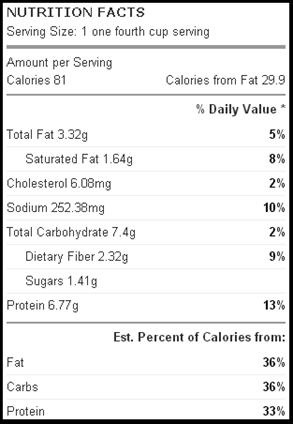 figure friendly, very simple, and really good.
enjoy! and GO PACK GO!
xo. janetha g.
*i received chobani yogurt as part of their #justaddgood campaign. this post was not required nor sponsored. just wanted to spread the love!