happy new year!
i hope you have spent your first day of 2013 doing something fun, exciting, worthwhile, or all of the above. i have had an incredibly productive and busy day, but finally have a chance to sit down to blog before hitting the sack. it's back to work tomorrow morning after a very long, relaxing weekend and i am afraid i won't remember how to wake up on time. eek! better set nine alarms. not kidding.
lots has been going on these past four days! i definitely used the time off work to my advantage and packed in as much as i possibly could. i didn't capture everything on camera–not even close–but i did snap a few photos here and there with my phone so i thought i'd share them with you tonight.
saturday afternoon i finally made it into acupuncture. it had been two weeks since my last appointment and my stomach had been hurting often. i was very eager to get into dr. ding for some much needed needle therapy!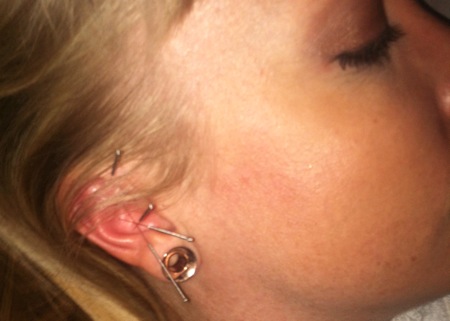 for those who have asked, when i get acupuncture there are needles in the top of my head, both of my ears, all over my abdomen, below my knees, and in my ankles. i lay with the needles in me for 45 minutes and doze off to dream land. it's very relaxing! oh, and wouldn't you know it, my stomach hasn't had any pain since my appointment. this acupuncture thing is legit. 
saturday night was spent in my living room with my little fam. marshall bought ted, we cracked open a bottle of wine given to us by marshall's brother & his wife (along with some cute glasses!) and made some delicious homemade pizza. the pizza had marinara, prosciutto, marinated tomatoes and artichokes, olive tapinade, goat cheese, and mozzarella (on marshall's 2/3 of the pie.) we always make our pizzas on whole foods multigrain pizza dough. it's a buck ninety nine and cannot be beat.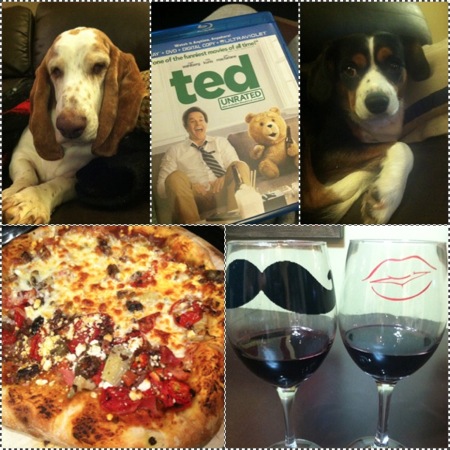 ted was hilarious–glad we finally took the time to watch it. 
sunday was GLORIOUS because i slept in late and didn't pull myself out of bed until 11 AM. remind me never to have children, because i realize this sort of thing can't happen when you have kids. i did a half-assed attempt of getting ready (read: lulu wunder unders, uggs, and a hoodie) then met my friends mandy and nikki then headed to the mall. i wasn't shopping for anything in particular, i was just tagging along for the sake of something to do. but i did end up with a few purchases. 
i got a few things from sephora: an urban decay palette, mascara, and some tinted moisturizer.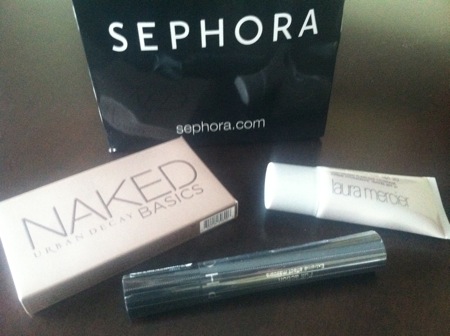 i also picked marshall up a pair of super cute diesels. he did let me take a photo of him modeling them, but i know as a fact he'd hate me if i posted it. 
i decided to head to momma b's sunday evening because i'm working on that whole 10,000 steps a day thing now that i have a fitbit. i was far from it, even with my trip to the mall, so i hit her treadmill for some walkin' and game show network watchin'.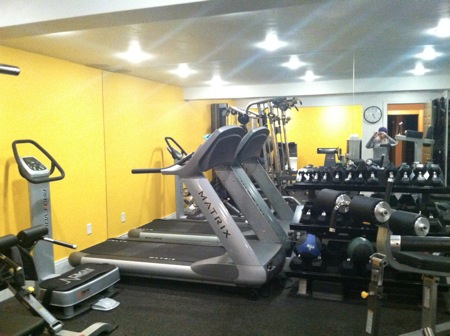 i walked/jogged a couple miles and then took a trip down memory lane in my old bathroom.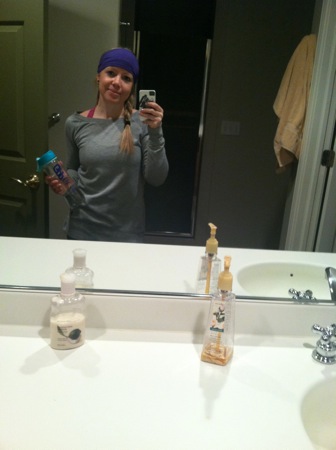 so, my parents have lived in their current house since i was in seventh grade and i realized they probably don't go in my old bathroom too often. i came to this conclusion based on what i saw in the drawers.. i laughed to see some old products laying around. yeah, these gems have been in there for over a decade. no big deal.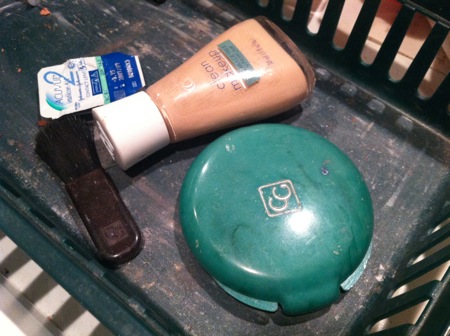 as you can see, i used to be a devoted cover girl fan. i also used to have -3.75 prescription contacts.. those were the days! now i am -5.25 in each eye. blindy over here.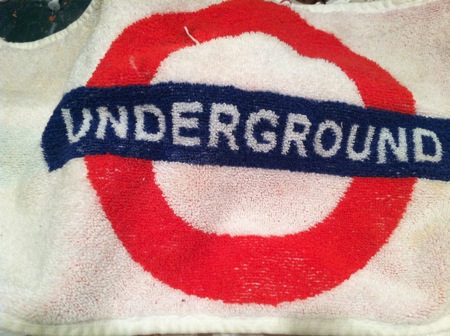 i got this towel in london when i studied abroad there in 2001.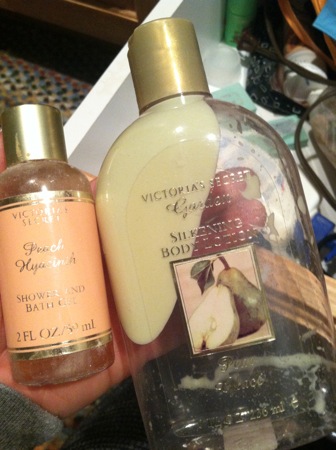 anyone remember these scents from victoria's secret?! i was OBSESSED with both peach hyacinth and pear glace. wonder if they still exist??
that was a fun little flashback of my former years.
monday was the last day of 2012 and i spent it with food, fitness, friends, and fun.
i started my day with one of my absolute FAVORITE GPP workouts–3 bars of death. i set a new record for myself (and, from what i hear, a GPP record!) of 36.5 rounds! holy crap, it was intense. i am CERTAIN the reason i had the endurance to manage 36.5 rounds in 20 minutes was because i took onnit's shroom tech sport beforehand. this little wonder drug does excellent things for a workout. i am SOLD.  
after the workout i headed home, cleaned up, and headed right back out again for lunch with friends. we went to plates & palates in bountiful. it was my first time trying this restaurant (which is also a cute little kitchen supply store!) and i was very impressed!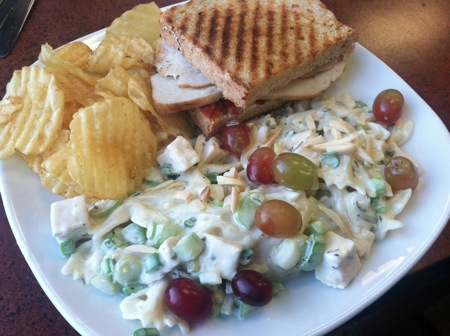 i had a half of an italian turkey panini, chips, and the most delicious lemon tarragon pasta salad which, surprisingly, was dairy free. after eating i browsed the selection of kitchen gadgets and walked away with a cool new pizza cutter since we make pizza at least once a week!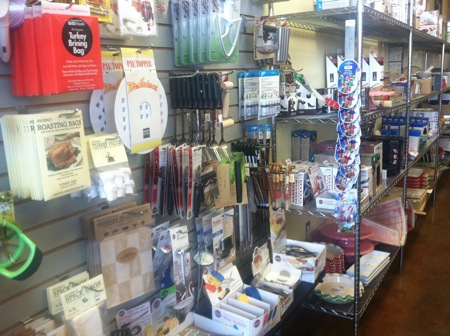 after lunch i spent the afternoon making peanut butter cup cookies and six layer mexican dip (recipe coming tomorrow) for our new year's eve shenanigans.  i had promised myself that i would fold ALL the laundry before the new year, so after my kitchen escapades i locked myself up with all this clean laundry…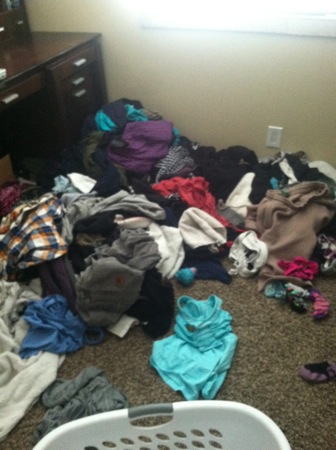 ugh.. gross. BUT, i did it. everything was folded, hung up, and put away before it was time to leave for our party! now i just have to keep a handle on things from here on out. wish me luck. 
marshall and i headed to kristen and rory's place for new year's eve. it was just the four of us–well, and their three cute pups! we spent the evening drinking wine, eating lots of tasty food, playing apples to apples, and watching the ball drop. it was actually pretty rough for us to make it to midnight–we were tired!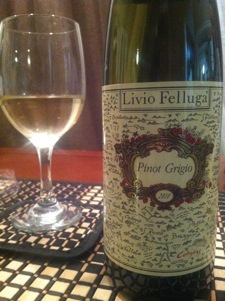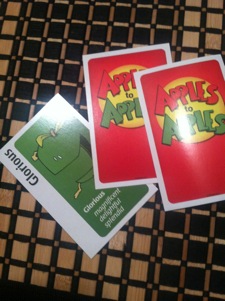 i was asleep before 1 AM and was happy about it. i am so over the crazy new year's eve parties. 
i was up bright and early to hit the 9:30 AM GPP new year's day class. it was OTC 13 and my shoulders and hamstrings were hating life due to the DOMS from 3 bars of death. ouch. i powered through the workout and managed to claim an Rx–first for me. i usually have to drop the weight on those skull crushers, but not today. it was so fun working out with my friends again! i am going to miss going to the 9:30 class when i am back at work tomorrow.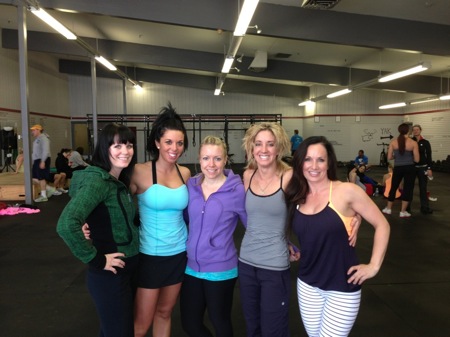 i hung around for the orientation for the GPP optimal health challenge. it's a 6-week program designed for us all to reach or maintain our optimal health. the orientation was inspiring and i immediately ponied up $75 for the challenge. after all, you sometimes have to have skin in the game.  i will blog more about the challenge later this week! 
the rest of today was filled with house cleaning and running errands. we hit up whole foods, bed bath & beyond, sprouts, and GNC. the highlight was picking up a cute new barbell for my rook piercing that looks a lot like this. we tried to go to trader joe's on our way home, but (sadly) it was closed.  i was actually pleasantly surprised that the rest of the places we went were open! 
now i am rambling, marshall is drawing, the dogs are sleeping, and i should get ready for bed. thanks for reading this long, drawn out post about nothing in particular. i always appreciate you coming back and reading my riffraff. love you all!
Qs~
1. how did you spend your first day of the year?
2. what was the last movie you watched?
xo. janetha g.