hey, friends. hope you are enjoying the last little bit of 2012. you may have noticed i'm taking some time off from blogging–we all need a break sometimes. i'll tell you what i've been up to another time.. today i wanted to stop in for a minute to post a few things i'd like to do in the new year. because, you know, nobody but me makes resolutions.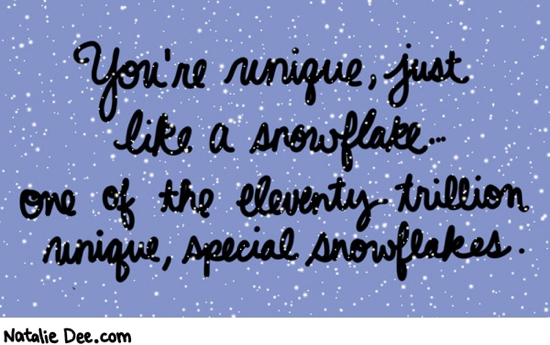 in the past, i have made really specific resolutions, such as:
i just realized that my 2012 resolutions were no soda and no candy. i know i didn't drink a drop of soda this year, but i definitely ate plenty of candy. whoops. guess that all or nothing rule got the best of me…
anyway, i am making a few goals for 2013 that aren't quite as specific. but, not to worry, they are all things that will help make me a better person. that's why we make resolutions to begin with, right?


i want EVERYONE to jump on board on this one. something i have noticed a lot lately–with myself and with others–is that when a compliment is given, the person receiving it (either myself or whoever i pay one to or witness one being paid to) is really quick to say something like, "thanks, but *insert reason compliment should not be given here*."
it's true–the majority of us have SUCH a hard time receiving a compliment! we can't just graciously thank the complimenter and soak up the compliment and just feel good about ourselves. it's sad that it is human nature to counteract a compliment with something negative about ourselves–but it's a very real thing. now, if you aren't guilty of doing this, then pat yourself on the back. i have been paying close attention to this sort of thing for about two months and, from my observations, i've noticed most people can't just happily take the compliment. it's weird! and i am guilty of it. so, from now on, it's just "Thank You" when a compliment comes my way.

learning new things is fun. it makes me feel good. i learned a lot in 2012. i hope to learn lots more in 2013. i won't name specific things i want to learn, but i do have some in mind.

laundry folding is the bane of my existence. truth be told, the reason i am posting this post right now is because i needed to take a break from the mountains of laundry i am in the middle of folding! i hate, hate, hate it. i really need to be better at not letting it get out of hand. that goes for other necessary household tasks like mopping the floor, dusting the furniture, and any other boring thing you can think of.
after 8 hours at work and a workout, the last thing i ever want to do is clean, but if i do a little each day it won't be as overwhelming. i do NOT know how some of you have a job, have kiddos, have pets, and have a spotless house. i salute you. and i will strive to be more like you.. minus the kiddos part ;)
i also want to use this goal to help eliminate things i don't use. getting rid of clothing, appliances, and other random household gadgets and knickknacks is something i need to focus on.

so.. am i the only one that has a ton of stuff in the pantry and freezer that just never gets used? seriously, i will have cans and jars of this and that, but i will never use it.. then it expires.. and i throw it away. such a waste of money. i typically make a weekly meal plan on sunday and do all the ingredient shopping that same day, but i never consult my cupboards to see what meals make sense. in 2013, i want my meal plans to focus on using what i have, then buy more of what i need as i need it.

this last one relates to the two before it–but i basically want to get rid of things in 2013. you can't take stuff with you when you die, right? so i want to eliminate all of the STUFF i have just building up and collecting dust. i was lucky enough to inherit the pack rat gene, and i realize i should really get a handle on it. i love stuff, but i just don't need it all. i hope to become more of a minimalist by the end of 2013.
well, now it's in writing. those are my 2013 goals!
you may have noticed that i have nothing related to diet or fitness. it's because i think these are things you should just always be working on. i don't want to make a resolution to get in shape or eat right.. i just want to keep exercising regularly, making good food choices, getting enough sleep, drinking lots of water, and keeping up with healthy habits. it's a lifestyle choice, not a resolution or a goal. there is no start and no end, it's just something to always keep in mind and always be working hard at.
hope you all have a fun, safe, and happy new year's eve!
xo. janetha g.