merry chirstmas eve! hope you are enjoying your day!! i kicked things off this morning with the twelve workouts of christmas at my gym. it was an absolute blast–i love being able to work out at the 9:30 class on weekdays because that is when lots of my friends go. i came home and mopped my floors.. great christmas eve activity, right? gotta take advantage of a day off, i swear i never have time to do tasks like that. marshall and i headed out to SLC around 1:30 in search of some brunch… only to discover everything was closed. fail. we should have called before venturing out into the blizzard! yep, i said blizzard. looks like it's going to be a white christmas around here! yay. i have one last giveaway of christmas for you all. i actually saved the BEST for last–i kinda wanted to keep this loot for myself, not gonna lie.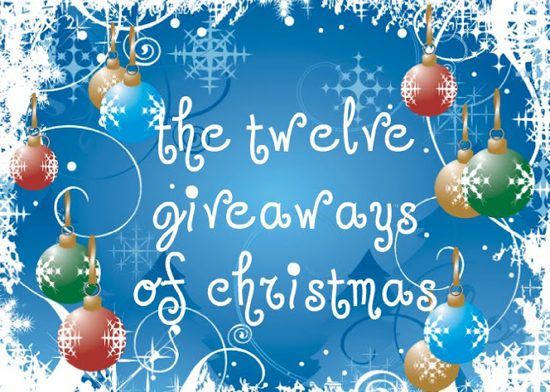 i have been holding out on you guys–i haven't told you about this amazing brand, onnit.

onnit labs sells several fitness-related items. their website offers everything from supplements, to food, to workout equipment. i actually started using their products because of marshall–he is the one that discovered their product called alpha brain. alpha brain is a nootropic formulated to enhance mental performance throughout the day as well as enhance your dream state while sleeping. this stuff seriously causes lucid dreaming–it's incredible! i love remembering my dreams when i wake up AND i love being sharper throughout the day. i have to say, guys, this stuff is legit.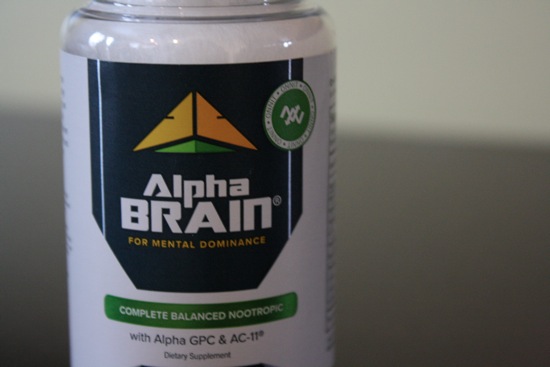 we are hooked on alpha brain and have been for months and months now. it's a no brainer that we would like onnit's other products. there are three specific ones i want to tell you about today. first up: shroom tech sport.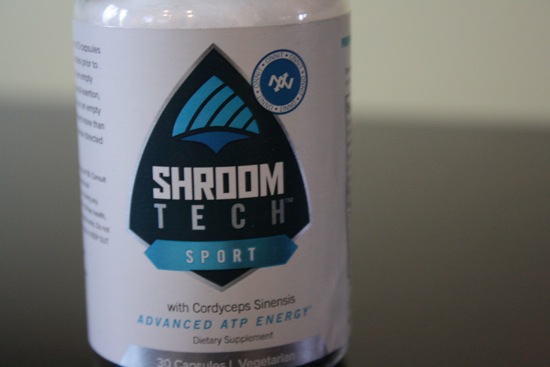 this is a clean energy supplement that is safe to take daily. it contains an exclusive combination of cordyceps sinensis mushroom, adaptogens, antioxidants, and methyl B-12. shroom tech sport will battle fatigue by providing cellular energy through the production of ATP rather than stimulant-based energy, and helping the body to improve oxygen utilization so you can go longer, recover faster, and set a new personal best. i have been taking shroom tech sport occasionally prior to workouts and i can DEFINITELY tell a difference when i take it. it's pretty rad! the next product i want to tell you about is the new mood with 5htp.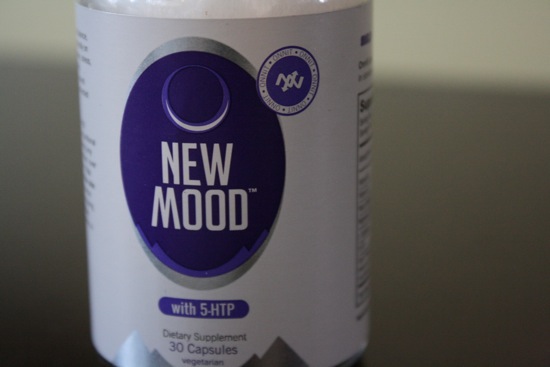 new mood promotes mood, happiness, and positive outlook. the key ingredients (L-tryptophan and 5-HTP, with a converting catalyst, vitamin B6) are combined to help your body become a serotonin-boosting powerhouse. i think i jacked my serotonin levels up with all that ecstasy i did a little over a decade ago. don't do illegal drugs, guys, they are bad! anyway, new mood is ideal for the times you are under stress, anxious, or exhausted.. but it is also great for daily use. finally i have to tell you about the most delicious protein powder ever: hemp force.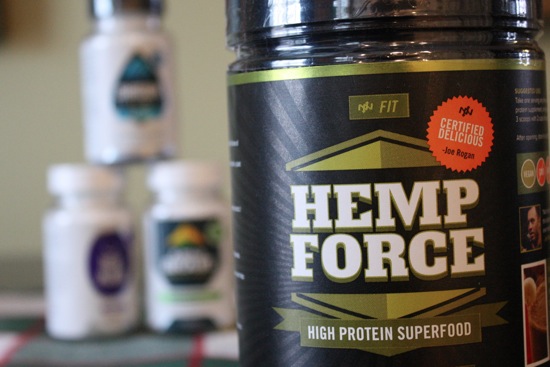 i know, i know.. i always rave about plant fusion protein powder. i still LOVE plant fusion, but hemp force has definitely won the #1 spot for my favorite protein powder. actually, i like to mix a half scoop of vanilla bean plant fusion with two scoops of hemp force (a serving is 3 scoops) for the most delicious protein shake on the planet–no lie. we have been incorporating hemp seeds into our morning juice for quite awhile now and love the benefits. that's why i knew i would like a hemp-based protein powder. hemp force is a rich and complete protein isolated from organic hemp seeds. it contains all the essential amino acids, all three BCAAs, and both essential fatty acids (omega 3 and 6.) the delicious flavor comes from the added cocoa and maca root. these two ingredients not only make it tasty, but also add antioxidants. hemp force is stevia-sweetened an contains a whopping total of six ingredients. sweet.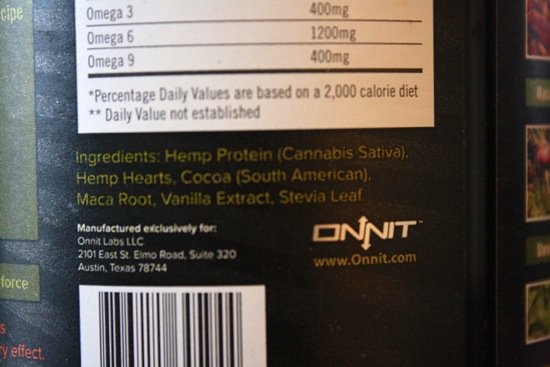 the nutritional profile for hemp force is great–143 calories, 3g fat, 12g carbs (11g of which are fiber, so only 1g net carbs), and 16g protein. it is very low in sodium (12mg) and contains just 1g of sugar. onnit offers several other items on their site that we have our eye on and will most likely be buying soon including the hyperwear steel bell and the stron bone & joint supplement. we currently have the four products listed above in our cupboard along with the shroom tech immune, which is an immune system booster. one thing i have to say is that i not only love onnit's products, but also the stand-up company that they are. they aren't about gimmicks or trends and they use only the best ingredients for their products. i can buy and use their products knowing they have been made with integrity.  check out this blurb from their site: "We pledge to never sell you gimmicks or the latest buzz words, and only bring you products of the utmost quality that we can stand behind 100%. We have an unrivaled money back guarantee, and do our very best to handle each customer service inquiry personally and enthusiastically.  Consider us your health & fitness ally, and whether you shop with us or not we hope we can answer any questions you may have about improving your quality of life and achieving your highest goals." pretty cool.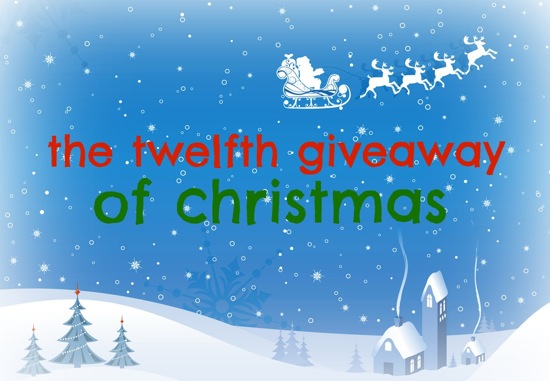 onnit has provided the most amazing giveaway package for one of you! one winner will receive a container of hemp force protein powder and three bottles of supplements: alpha brain, new mood, and shroom tech sport!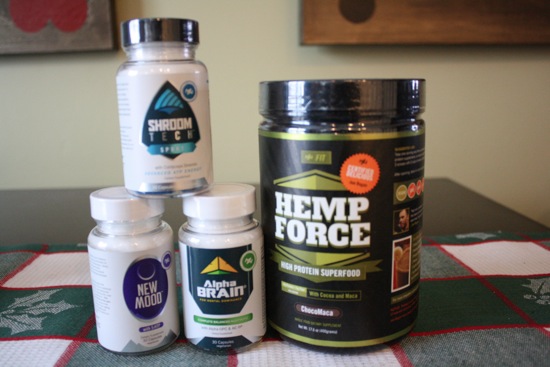 onnit is all about people achieving their goals whether it be in fitness, academics, competition, or just in every day life.  they love hearing about various successes and you can always tell them by using the hashtag #GetOnnit!  to enter, leave a comment telling us one of your most recent achievements. for additional (optional) entries:
follow onnit on twitter and tweet: "i want to win one of @janeeetha's #12giveaways! A bunch of @onnit products! #GetOnnit http://wp.me/p1B7vY-cQA" and leave a comment stating you did.
visit onnit of facebook and write on their wall, telling them meals & moves sent you. leave a comment here stating you did.
visit onnit's blog and comment on a post. leave a comment here telling me what you read (and that you commented.)
i will let this giveaway run until friday and will announce the winner over the weekend. good luck!
OH.. and MERRY CHRISTMAS!!!!! LOVE YOU ALL! xo. janetha g. *giveaway open to USA residents only. giveaway items provided by onnit labs, shipping provided by meals & moves. information about products pulled from onnit.com. opinions are my own. not a sponsored post.