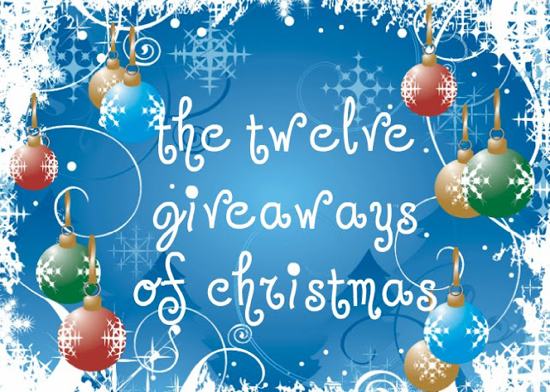 it's giveaway time again! as usual, let me announce the winners of the last giveaway before announcing the next. as you know there are FIVE winners for giveaway #5: headbands of hope glitter headbands. here are the winners:
#1

#2
#3

#4

#5

congrats! i will be contacting you with directions on how to get your headband.\ 
now it's time for giveaway #6–super excited to share this brand with you guys.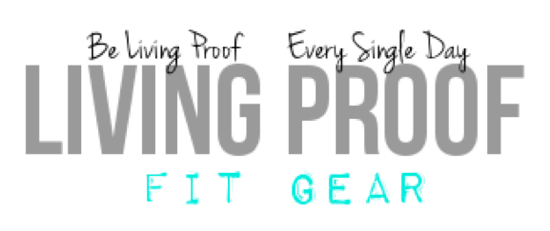 living proof fit gear sells super cute workout attire. i was browsing etsy awhile back and came across the living proof fit gear shop. i LOVED the inspirational tanks. i quickly purchased my "sore today, stronger tomorrow" tank.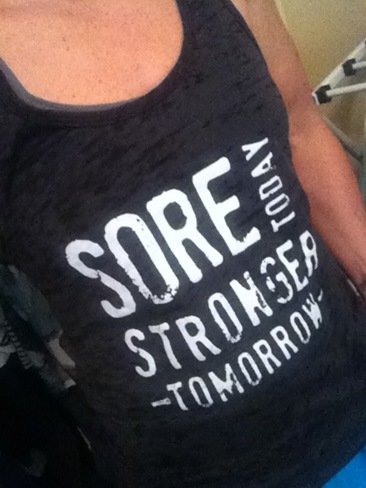 i love it!! after i bought it, i blogged about it and that ended up giving the etsy shop enough hits for the shop owner, miranda king, to notice my blog. she then found me on instagram and we became virtual buddies! fun stuff. she's quite the creative genius.. check out all these awesome designs!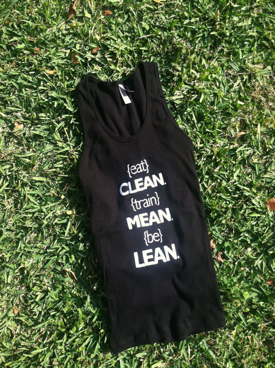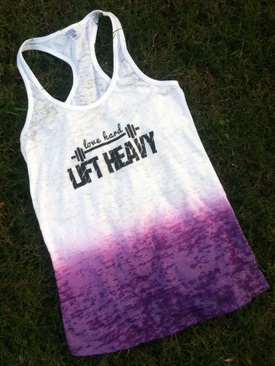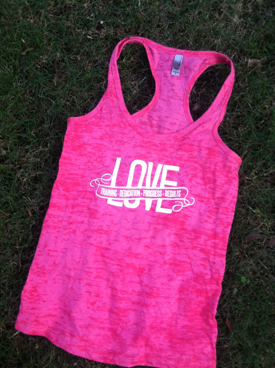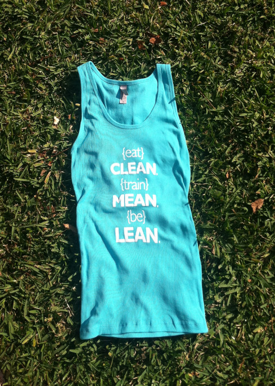 ahh! they are all so cute!
want to know something else? miranda is going to be coming to blend retreat next may! i am so excited to meet her in person and work out together. she just may be filling the swag bags with her living proof fit gear!
but, not to worry, you don't have to wait for blend to get your hands on one of her tanks! now is your chance.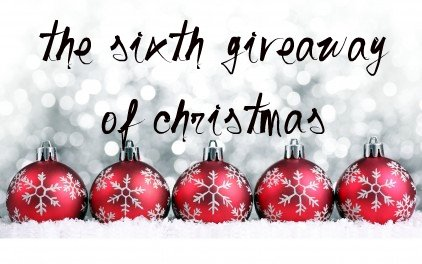 this giveaway includes a "sore today, stronger tomorrow" tank AND four "sore today, stronger tomorrow" decals!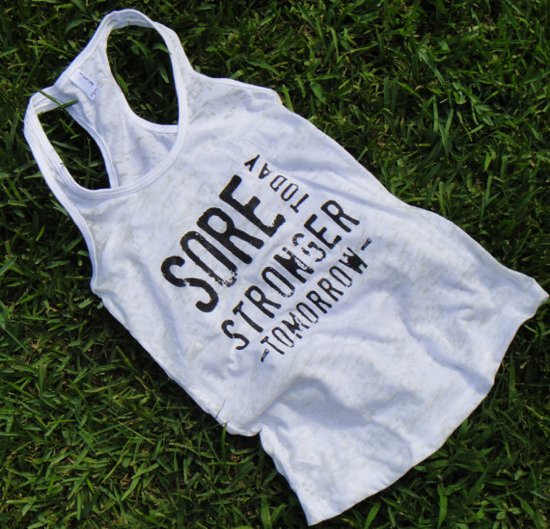 winner gets to pick size & color of the burnout tank!
these decals are a brand new item in the living proof fit gear shop! they aren't even available for purchase yet–pretty cool.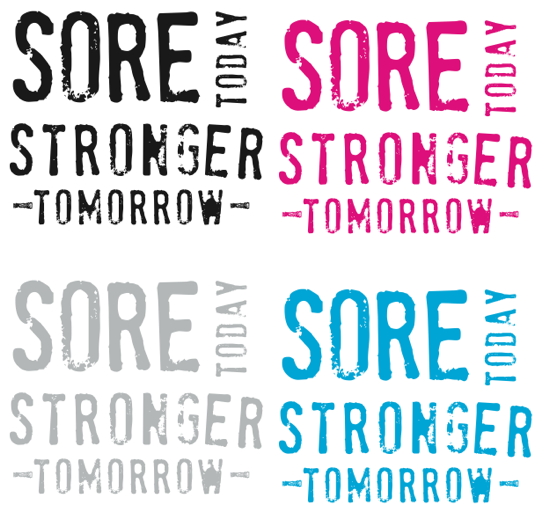 to enter: leave a comment below with a phrase/quote/saying that is inspiring to you and helps you get through a workout (or just through life in general!)
for extra (optional) entries:
follow living proof fit gear on instagram (@livingproof_fitgear) leave a comment stating you did. 
post an image from this giveaway to your instagram feed and tag @livingproof_fitgear and @janeeetha in the post. leave a comment stating you did.
post on living proof fit gear's facebook wall (just say hi! or whatever you want!) and leave a comment stating you did.
i will announce the winner of this giveaway when i post the next one. 
good luck!
xo. janetha g.
*giveaway items provided by living proof fit gear. USA only. not a sponsored post.