hey! i wrote a guest post for jessie. check it out. it's about switching from gold's gym to GPP.
super stoked about today's tipper. she's a pint-sized bundle of beautiful and i love her to the moon.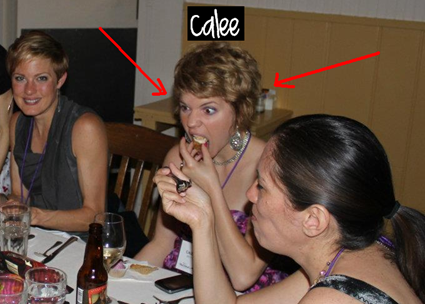 calee and i have been blog friends for awhile now. we actually became in-the-flesh-friends at blend retreat last may, and our friendship has grown since then.
she's got a very creative eye, is crafty, athletic, and has GREAT taste in music. and great hair.
enjoy her tips!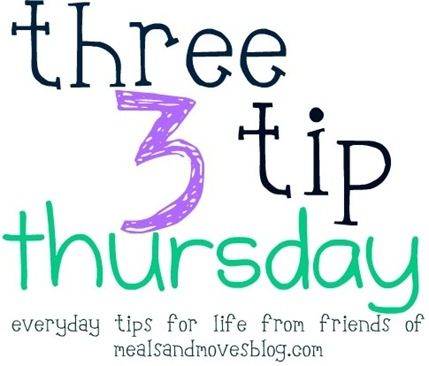 Hi meals & moves peeps! I'm Calee (or chimes), the blogger, graphic designer, runner, craftster, foodie, and music snob, behind life + running.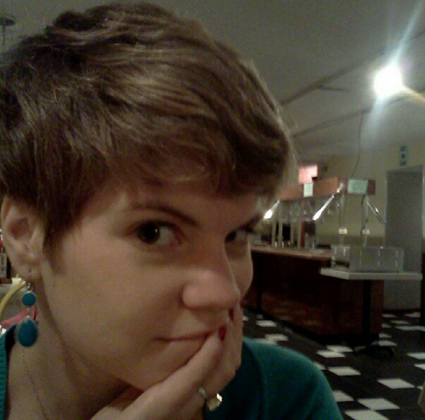 I'm a long-time reader of meals & moves, and I had the chance to meet Janetha last May at Blend Retreat. And I assure you she's as cool and sweet in person as she is on her blog.
1. Go outside. Bonus points if you unplug first.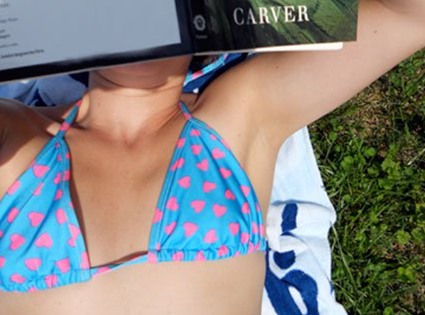 Whether it's crappy outside or 72° and sunny, I always feel better after I've been outside for a bit. Grab your running shoes, a book, a (furry or human) friend, a snow shovel — whatever it takes — just get outside and enjoy it for a bit every day.
Words can't describe how relaxed I feel after an hour of being outside unattached to the digital world. As a blogger I feel the driving need to photograph and document every single thing I do. Nobody cares if you shoveled you driveway, and if you really feel the need to share it, shoot the "before" and "after". Besides, who wants to risk dropping their smartphone in the snow?
2. Have a drink from time to time.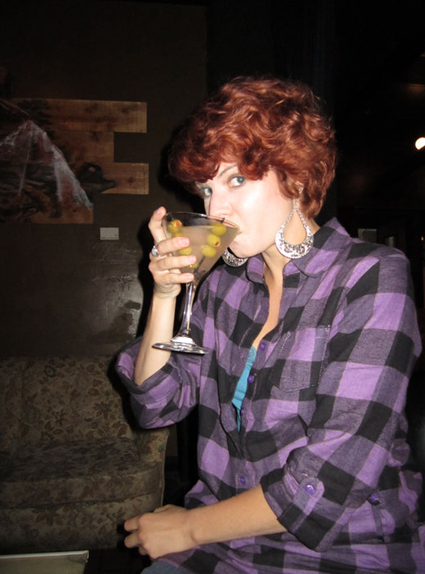 Sometimes we put too much emphasis on sticking to clean eating and being healthy that we forget that life's got so much more to offer. We turn down invitations to restaurants with things that don't fit our plan, or we skip out on things we really enjoy.
Unless you're training for a major competition that requires your body to look or perform a certain way — lighten up! Have something you enjoy every once in a while … like a martini, a margarita, or even a piece of cake. I apply the 80/20 rule to just about everything, including eating. 80% of my eats are lean and clean and the other 20% is whatever I want. Including my fair share of martinis.
3. Don't forget to stretch.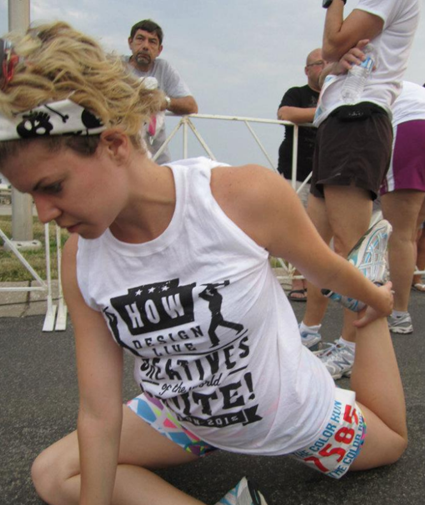 I've said it before, and I'll say it again, flexibility is an important part of being fit.
A seriously unwise man once told me "You don't need to stretch if you run every day." Boy, was he wrong. I've had several injuries that could have been prevented by stretching.
Now, I like to do yoga after my runs to stretch and to get a bit of strength/balance training in at the same time. I discovered that the meditation involved in yoga has given me more patience to actually hold my stretches for the appropriate amount of time.
That's it! Thanks for letting me take over your regularly scheduled meals and moves programming for the day.
-Calee