hi!
i am super surprised at how many of you would NOT give up pizza for a million bucks. that is pizza dedication right there. i can't think of a single food that i would NOT give up for a million dollars. i like all food so much that if i had to give up one, i could easily replace it with another and not be sad. however, there are three foods that REALLY make the debate a tough one: bread, cereal, and ice cream! ha, carbs, carbs, and carbs. i love those three things so much.
anyway, today was a good day! i started my morning off with GPP at 5-flipping-45 AM. it was the only time i had to get to the gym, so i just bit the bullet and went. that's dedicated december in full effect right there. i actually thought about having to post that i skipped out, so it helped me get my butt up this morning. yay, accountability.
i headed to the dentist this morning before work for a teeth cleaning. it had (sadly) been over a year since my last visit! i LOVE the dentist and getting my teeth cleaned, but i have been in between dentists. i have been to a handful of dentists since switching from my childhood one and so far i hadn't found one i really loved. my friend nikki referred me to dr. adrian vande merwe and i went there today. i usually don't blog about things like this, but i was SO FLOORED with how wonderful my experience was, so i have to share! i was seriously in awe with how well i was treated, how informative the appointment was, and how awesome my teeth feel. if you live in or around bountiful and are in the market for a dentist, you should seriously consider dr. adrian. i am so happy to have found a great dentist! oh, and i'm cavity-free. yippee.
so, tonight's post: search terms! in my blogging dashboard, i can see a list of the things people googled that led them to my blog.
i laugh at some of the search terms people punch into google that lead them here to meals & moves. i can't help but share some of them with you!

ok, we will try. real hard. we will also keep calm and make a casserole, which is the post that probably led you here.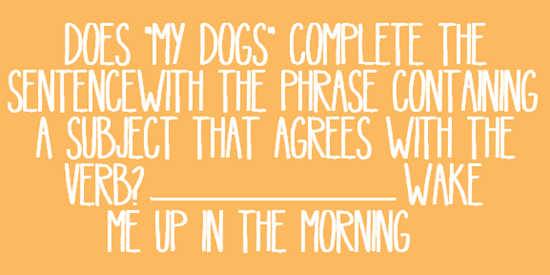 i think this person was trying to google their english homework, no? and i think it is clear that this search term led to my blog because i talk about my dogs ALL OF THE TIME.

oh, i am sorry.. but uncle sam wasn't a real person. but you probably got to my blog because i talk about uncle sam cereal sometimes.

i don't have a blue puma.. but i DID have a cat named blue. and i loved him. i also have a husband who is obsessed with puma.. he even has a puma tattoo. we had custom puma shoes for the guys in our wedding.

those are some funny ones.. but i also have some that make sense and maybe require an answer. here are some of those search terms.

so, i had a mole removed from my thigh, but i didn't exercise back then. i did have another mole removed from my chest, and i had doctor's orders to cease all workouts for two weeks. i would say you should probably take it easy after any molectomy. i made that word up…

i have a hunch that they call that slice on most enchiladas avocado. unless someone somewhere is putting sliced honeydew on their mexican food.

in a wendy's frosty? 7 grams in a small—which is 300 calories.
in a meals & moves protein frosty? 25 grams.. at least. depends on the protein powder you use. oh, and it's, like, quadruple the volume of a small frosty and clocks in under 250 calories.
that was fun. keeping this post short today because i have my company christmas party tonight! big things are happening.. hors d'oeuvres, dinner, a greek band, a gift exchange game, a hypnotist, and santa! oh, boy.
check ya later!
Q~
what was the last search term you plugged into google?
xo. janetha g.