hi! thought i would switch it up today and post a fun post full of random stuff after yesterday's heartfelt message and the two recipes prior to that—one sweet, one savory. yep, i'd say it's due time for a random ramble.

the breakfast club is still in full swing. yesterday we had egg scrambles with toast, so today we wanted to have something sweet.. and chocolaty! enter: dark chocolate donuts! i shared the photo and recipe on instagram, but i decided i should share it here, too.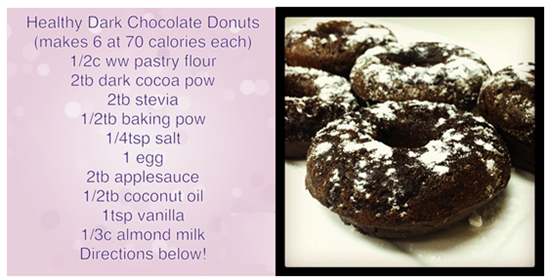 [pinit]
directions: combine dry ingredients then add wet ingredients. mix well and pour into a 6-pack donut pan. bake at 450 degrees (f) for 8 minutes. dust with powdered sugar. we used kerryne's ideal powdered sugar—a healthier alternative to the regular!
we dipped our donuts into homemade sugar free nutella—recipe coming soon. promise.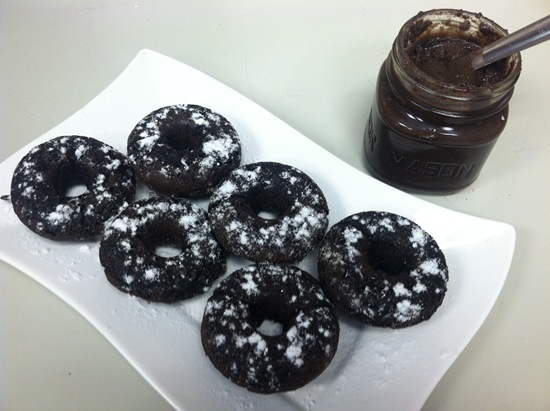 these donuts were so good! we didn't realize they were so low calorie until after we made them and calculated the nutrition info. next time i think we will double the batch so we can each have four instead of just two, but they were great for a light breakfast!

speaking of instagram, did you know they have a website for profiles now? i love it! the headers of profiles are so cute—it's a streaming collage of posted pics.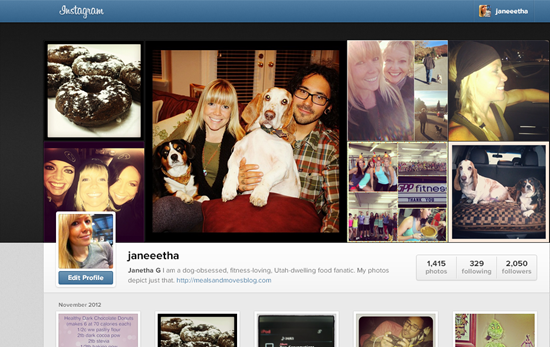 fun.
i am ADDICTED to this new soap from b&b works. i love the smell!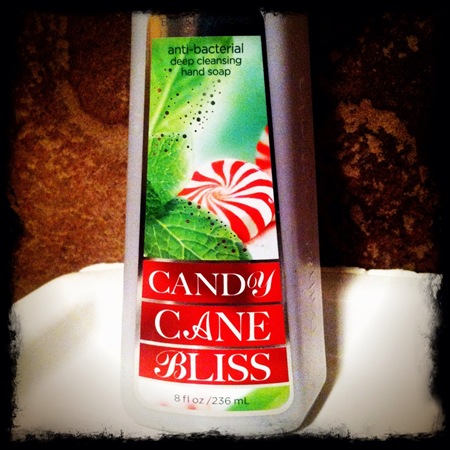 admittedly, it kinda makes me want to eat my hands after washing them. 'cept i am not a cannibal.

one thing i love about my gym is the sense of community! actually, that might be the NUMBER ONE thing i love about GPP. yes, the workouts are great (and they work!) but the people are really what keep me coming back. the trainers are always creating fun little challenges to keep us in check. periodically throughout the year, they challenge us to work a little harder at exercising than usual or be a bit more cautious with our eating. we had hellth week in may, Rx+ week in august, and we just finished up the turkey day challenge. the turkey day challenge was fun, but it was a little time consuming and tedious. i loved that challenge and it was the perfect amount of time, but moving forward i didn't want to do any elaborate program over the holidays. the holidays are meant to be enjoyed, i am a firm believer in that! plus, there will likely be a week-long Rx+ week to ring in the new year. so, when GPP announced a new challenge to get us through to the new year, i couldn't have been more happy with the terms. it is not too elaborate, very straight forward, and simple for anyone to follow. it's PERFECT! see below.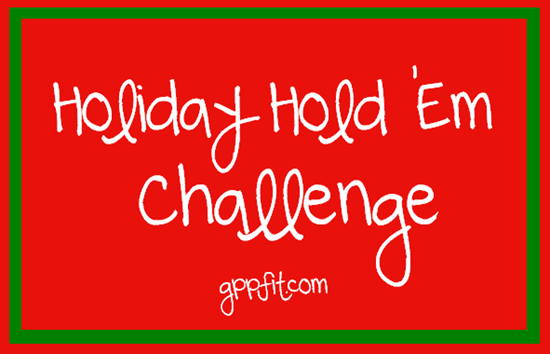 from the GPP site:
The "Holiday Hold Em" Challenge
This one will be simple (don't want to burn you out on challenges this close to the New Year).
It goes like this:
You are to weigh yourself in ASAP.  If you are able to replicate that same weight on January 2nd, you are eligible for $10 off your next GPP membership dues.  For those off-site (or if you choose this option instead): You will be eligible to purchase a GPP shirt at cost (around $14.00 including shipping).
Here is the kicker:
For those of you who LOSE WEIGHT, you may take an additional $2 per pound lost off your next GPP membership dues.  Off-site you may apply the same $2 per pound to additional shirts or other GPP products (protein, bars, etc.)
You must state that you are "in" by posting to comments.  You do not have to post your weight.  Please consider posting daily, as it strengthens this community and our collective efforts.
SEE? so simple. i don't weigh myself, and i honestly don't care WHAT i weigh, but i do like the idea of using my weight as a gauge for not over-doing it over the holidays. so, i am going to be using the zero scale which doesn't tell me how much i weigh, but can tell me if i gain or lose over these next five weeks. if you aren't into weighing yourself either, you could always go by your measurements. i know a lot of participants will be doing that.
join in the fun if you want! the more the merrier. i think this will be a fun way to stay in check over the holidays, but not obsess over treats and indulgences. after all, 'tis the season!

something to do: fitmixer boot camp video contest!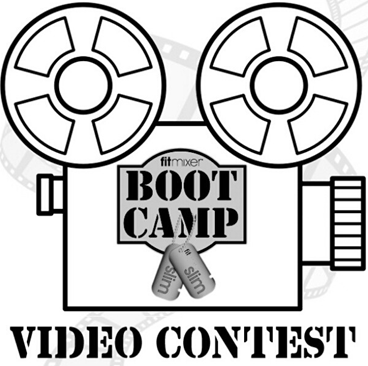 if you have been holding out for a chance to win a free spot in the next fitmixer boot camp, now is your chance!
In order to win a free spot into the boot camp starting january 14, 2013, all you have to do is:
Make a video under 3 minutes long describing why you need fitmixer® Boot Camp
Upload the video to YouTube.com
Title the video "Why I need fitmixer Boot Camp"
Email the link of your video to info@fitmixer.com
Share the video with your friends via Facebook, Twitter, Email – however you can – and tell them to vote by "Liking" (clicking the "Thumbs Up" icon) your video on YouTube.
The person with the most video "likes" on December 8 will be declared the winner!
pretty snazzy.thanks, fitmixer!

and, because wasting time on the internet by reading things that make you smile is fun, here are a few links i dug:

and, finally, i thought you should all know that my bestie bestie best friend, kristen, got engaged last week. my heart is bursting with joy! i have already cried four different times about it. love.

that concludes tidbit tuesday! have a great night (or day, depending on when you are reading this.)
xo. janetha g.