friends, i am beat! it has been one loooong monday for me. 
mondays are always extra sleepy because i have to be at work at 7 AM. i crammed a ton of work in today because it's a short week. we also had a few meetings.. we didn't even eat breakfast until 11:30! more like lunch, for sure. luckily i had my morning fruit and veggie juice to hold me over all morning–we all know i didn't get to have any coffee to keep me going. sigh.
after the daily grind, i headed to the gym for the longest GPP workout of my life. yeesh.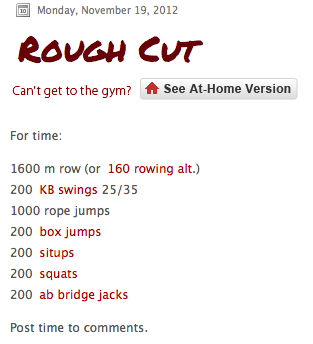 source: gppfit.com
this took me 44:03. funny that 45 minutes of working out seems LONG to me now days. i decided to partition it into four rounds, each round with 1/4 of the reps called for. not gonna lie, i almost lost it there during the third round of box jumps. glad i powered through it! my lovely sister in law, lindsay, came again today and pounded out three quarters of the workout like a champ. she's so strong!
i didn't want to mess with a labor-intensive dinner when i got home, so i recruited a few semi-homeade helpers.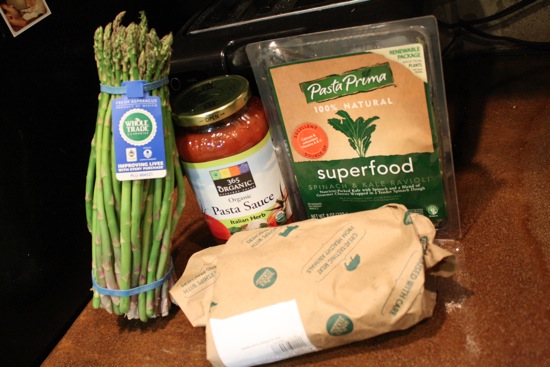 i found this spinach and kale ravioli at target. i bought it before my no-dairy restriction was put on me. i didn't want it to go to waste! pick your battles.
first, i browned a pound of mild chicken sausage in a skillet. i broke up the chicken using this handy tool my mom and i found at gygi in SLC. love it.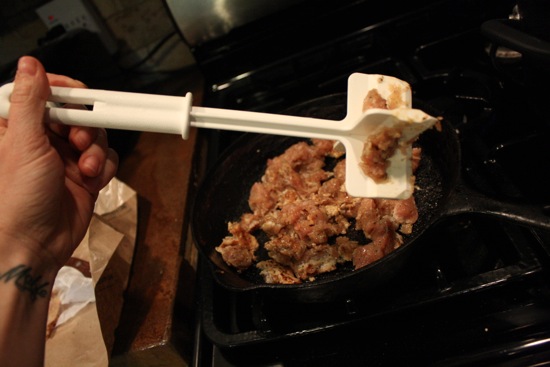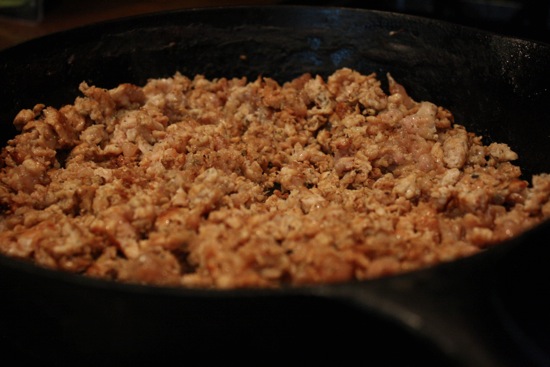 once the sausage was cooked through, i added a jar of marinara. i like the italian herb one from whole foods.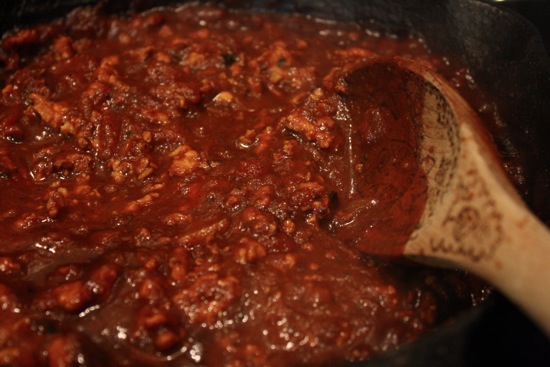 meanwhile, i boiled the ravioli.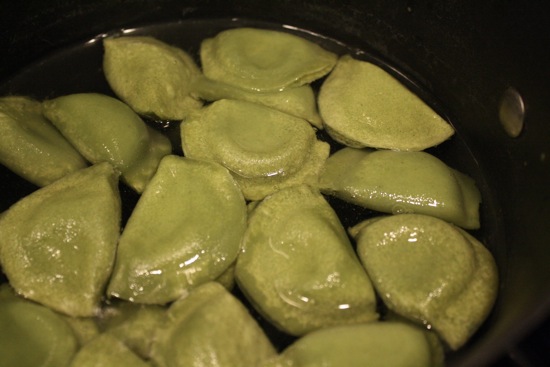 for a side dish, i steamed some asparagus and tossed it in olive oil and sea salt.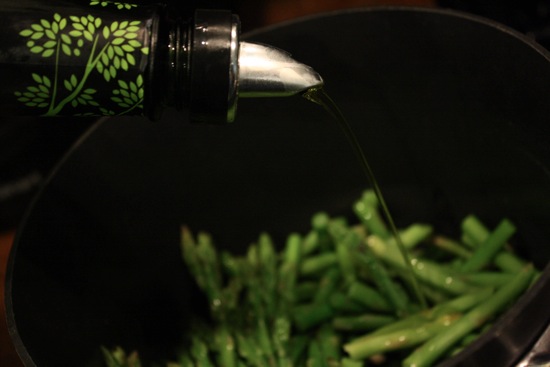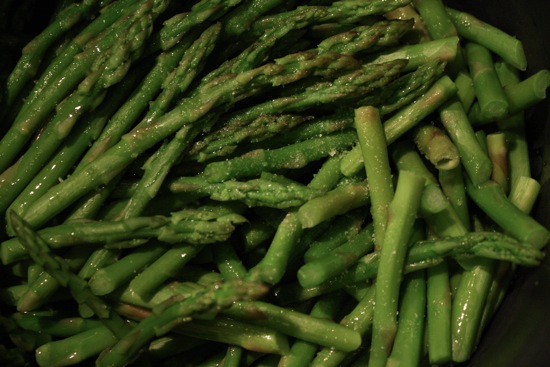 i baked some frozen garlic bread to serve alongside the meal, then dinner was served!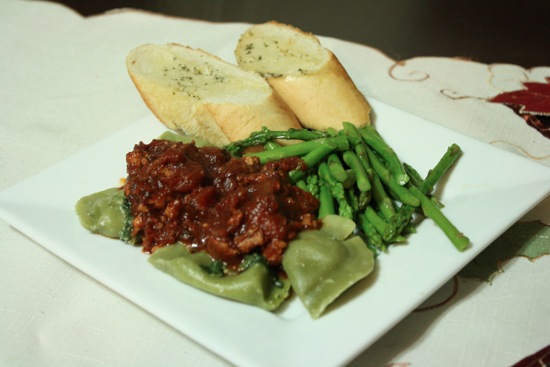 simple and quick–sometimes it's nice to take the easy way out.
that's all for tonight–taking the easy way out with a short and sweet post. hope you all had a wonderful monday! 
Qs~
1. what was the last "semi-homemade" meal you made?
2. what is your favorite (non electric) kitchen gadget?
xo. janetha g.