hello and happy sunday! another weekend bites the dust. hope you made the most of yours–i know i did!
yesterday i swooped up amanda and kerryne and we headed up to park city for a little ladies' escape! we started out at the tanger outlets for some shopping. my favorite store there is the food specialty store, harry & david–of course. i am such a food freak!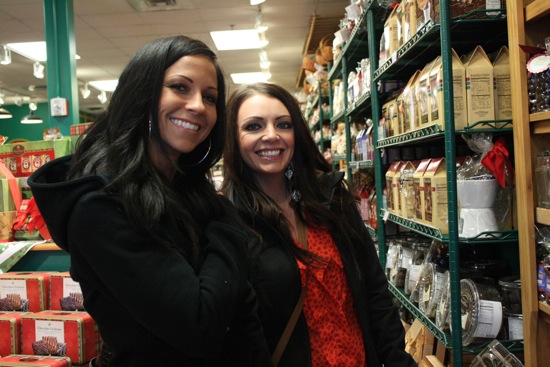 i spotted some fun foodie finds.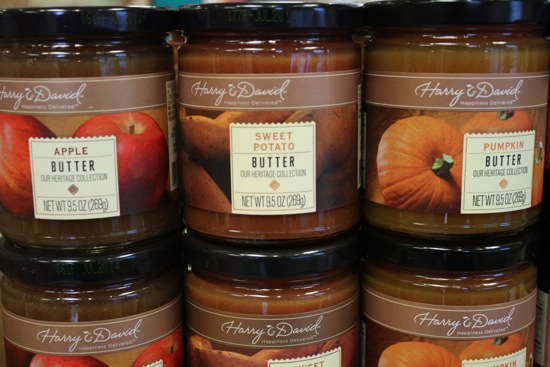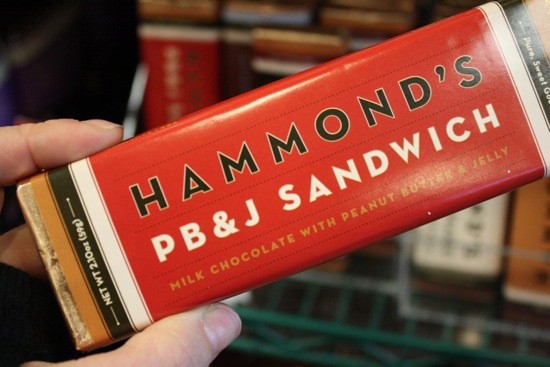 i cheated and had a sample of this pumpkin pecan coffee… i am not supposed to have dairy or coffee, but i decided to break the law.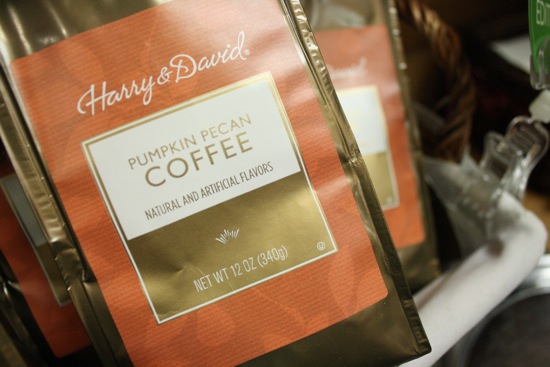 after a couple hours of shopping, we headed to the westgate resort to check into our room.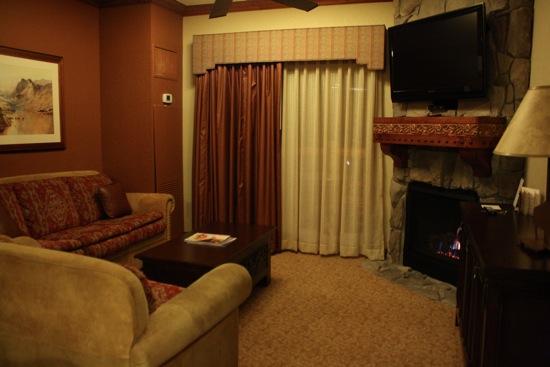 we decided we could probably move in for the winter and be OK with that.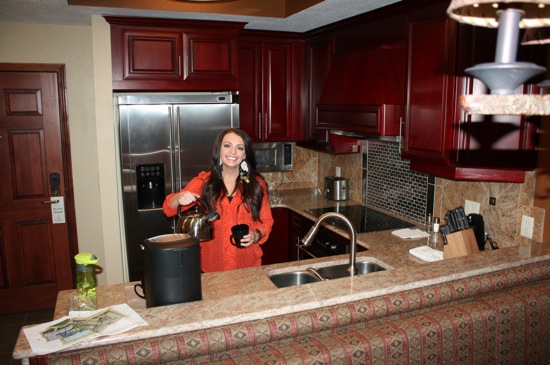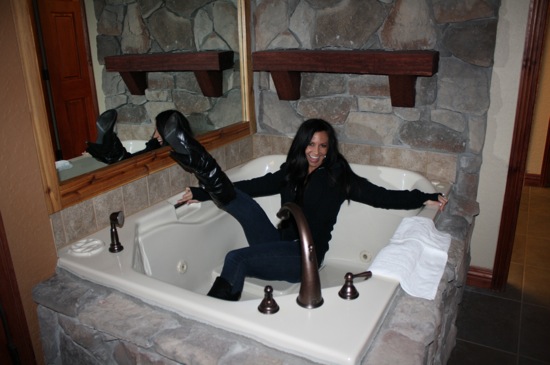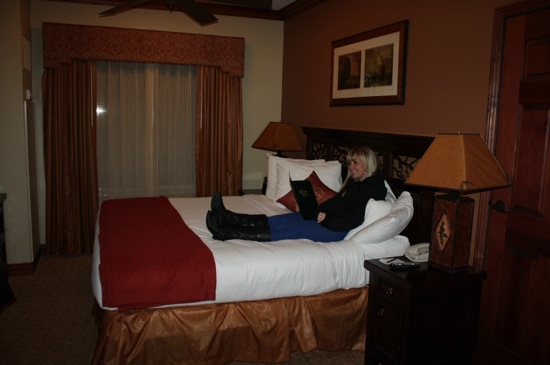 is anyone else obsessed with reading the hotel info book cover to cover? no? just me? 
we were super hungry, so we ventured back out for dinner. after reading a bunch of restaurant reviews, we decided to try reef's on main street. it is a mediterranean restaurant that has a menu that is ideal for sharing. the three of us are BIG sharers, so it was perfect.
we started out with the sampler plate, which included hummus, parsley tahini, babaghanouj, falafel, and pita bread. it was AMAZING–all of it!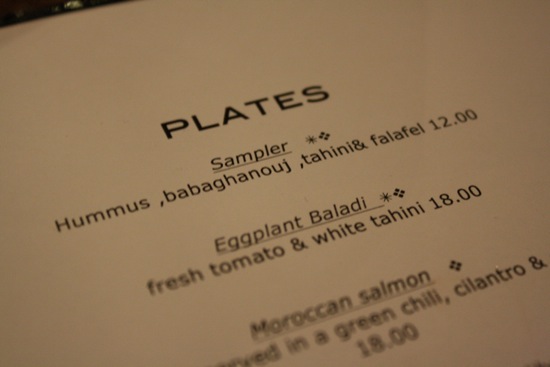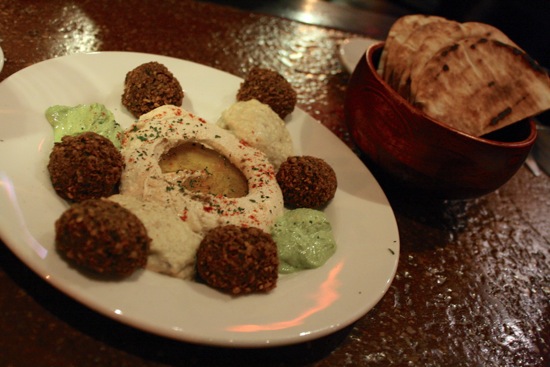 and a little pinot grigio to drink.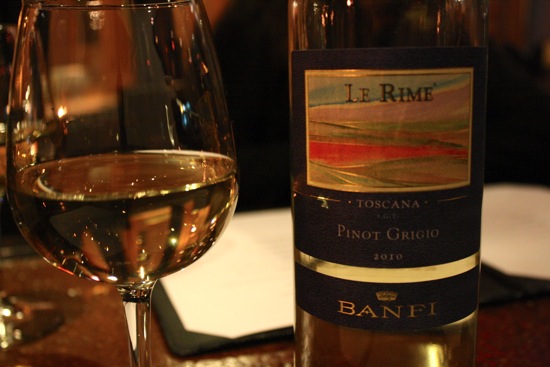 we decided to share a couple of entrees: chicken schnitzel and crusted halibut.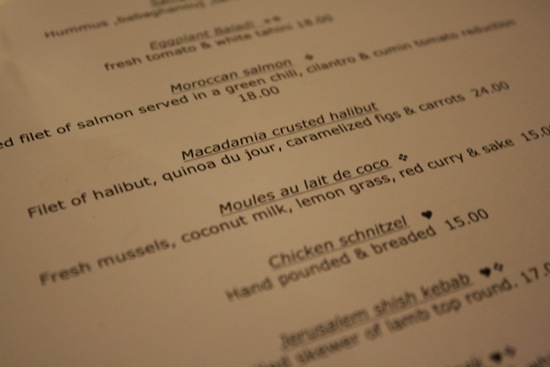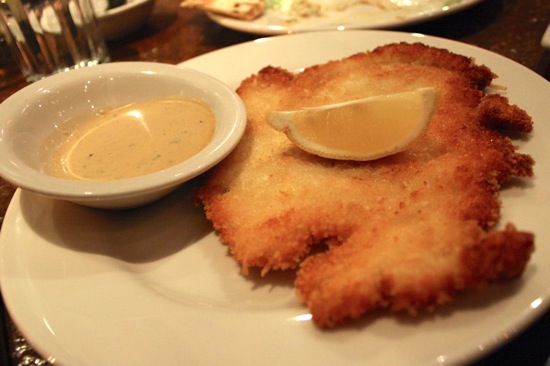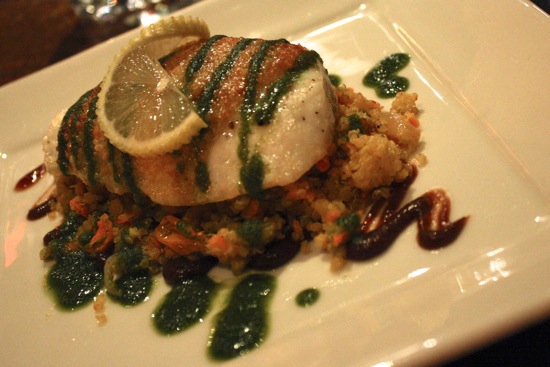 the schnitzel was just OK–kind of bland, to be honest. but the halibut was incredible! the bed vegetable quinoa it was served on may have been my favorite bite of the night.
after dinner we headed out to find some dessert. we ended up at java cow for some ice cream with a side of pajama pants that matched kerryne's top.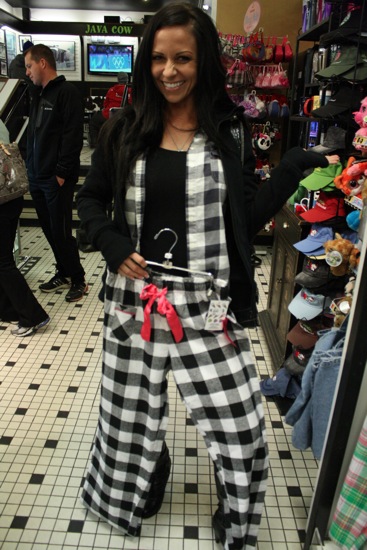 so, i cheated again and had some dairy.. whoops. i know, i am only hurting myself, i am well aware! i got a scoop of oreo in a cone.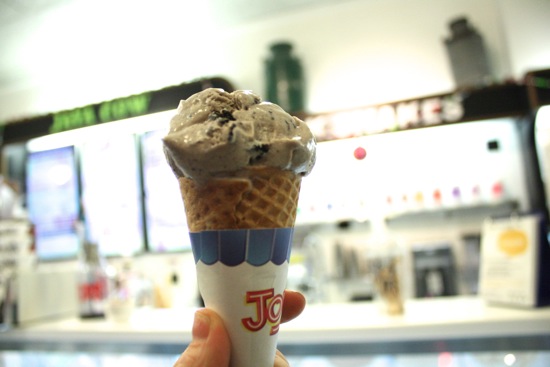 it was cold and rainy out and since we had just eaten ice cream we were extra chilled, so we got some warm drinks for the road. i got a chai tea even though i really wanted some coffee.. see, i am trying to follow the rules! i spotted a banksy on my way out..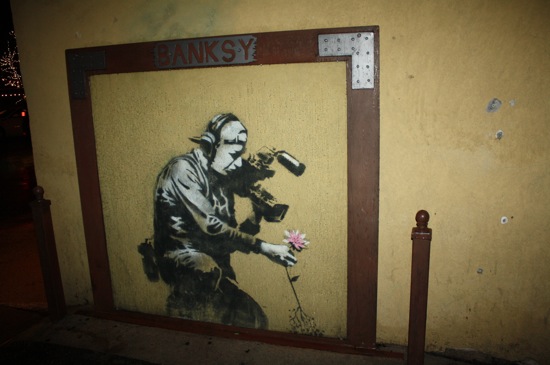 dope.
back at the hotel we hung out and watched a cheesy lifetime movie. i know, we are party animals! but it was fun to just get away from reality and zone out for the evening. the three of us piled in the king bed and called it a night! 
this morning we got up and headed back to main street for some breakfast. we decided to go to the eating establishment. it's the oldest full-service restaurant in park city and has been around since 1972!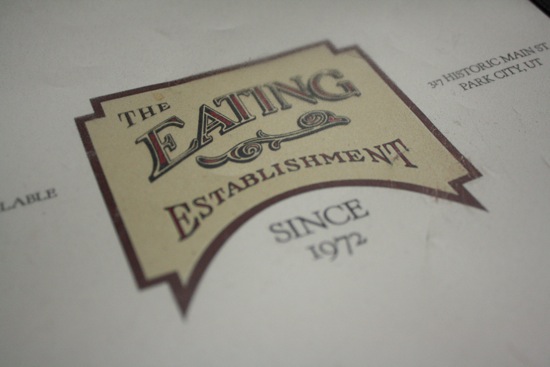 we were seated right by the fire, it was so cozy.  i had tea again–this time english breakfast with a little soy milk. i am trying to take this no coffee thing seriously! aside from the sample i had at harry & david, i haven't had any coffee since tuesday. that's pretty remarkable for me.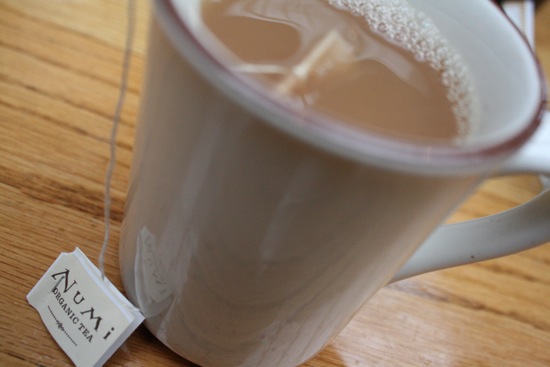 the no dairy thing has been hard, too. especially the no CHEESE thing. i love cheese! i did manage to find a delicious breakfast sans dairy: the veggie benedict (sans hollandaise.)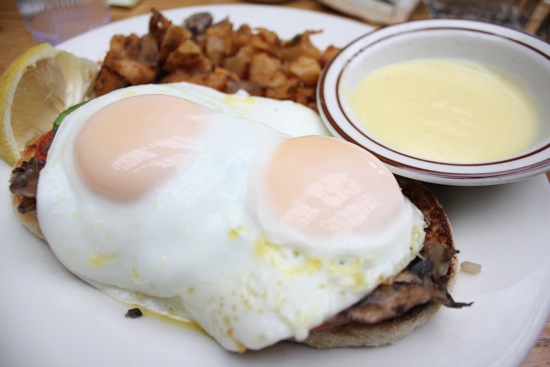 the benedict was amazing. the toasted english muffin was stacked with tomato, mushrooms, avocado, and basted eggs. perfection. no bite was left behind.
after breakfast it was time to head home, back to reality. it was such a fun little getaway for the night–i love these two ladies with all of my heart!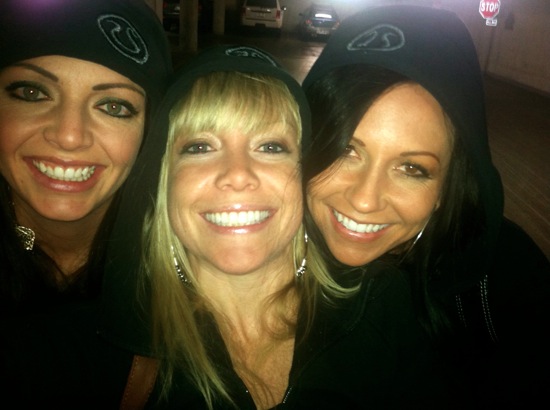 i am laying low for now, i thought about going to the gym but nixed that idea because my throat feels a little sore. instead i am drinking some OJ and watching the packers game with marshall. i am also prowling pinterest for some dinner ideas for the week. after the game we are heading to my parents' for dinner. vegetable beef soup and (utah) scones are on the menu–can't wait!
hope you enjoy the last little bit of your sunday–thank goodness it's a short work week this week! 
Qs~
1. what was the best thing you ate this weekend?
2. what would be the hardest food and/or beverage for you to give up?
xo. janetha g.