hey! happy friday!
i am proud to report i woke up and worked out in the AM for the third morning in a row. today's workout, held up, was super different.. just five different static holds (three times each.) it was a lot harder than it looked on paper! er… on the website and whiteboard, i guess. (side note, when i was younger i used to call it "wipeboard". another side note, remember when whiteboards were brand new and all the rage?! sooo much cooler than chalkboards, right?)
anyway, it is dumping snow today (yay!) so we opted for a nice, warm breakfast this morning when it was time for the breakfast club. blueberry pancakes!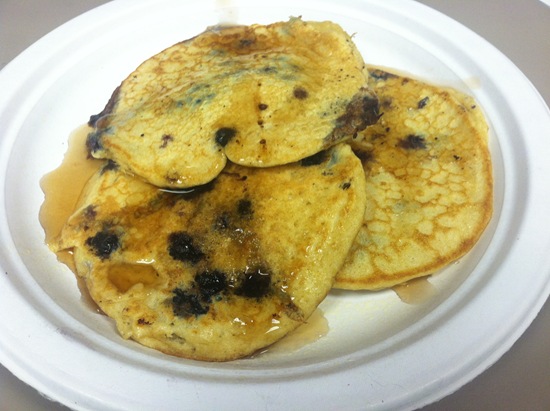 we just used a boxed pancake mix, a few eggs, and water for the batter… then dotted each pancake with some wild blueberries. topped with a little sugar free syrup and breakfast was served! actually it was a pancake party this morning– everyone at the office had some. yum.
you guys have requested that i show you all of our breakfast club breakfasts.. so here are the previous ones from the week.
monday: turkey bacon, pepper, onion, spinach, and cheese omelets topped with avocado, greek yogurt, and hot sauce.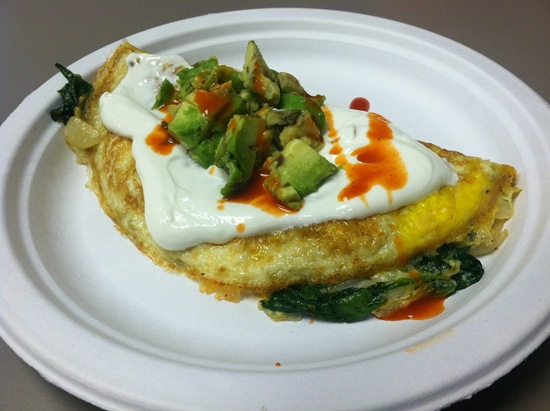 tuesday: see this post.. it was breakfast casserole.
wednesday: two eggs over easy and cinnamon vanilla french toast.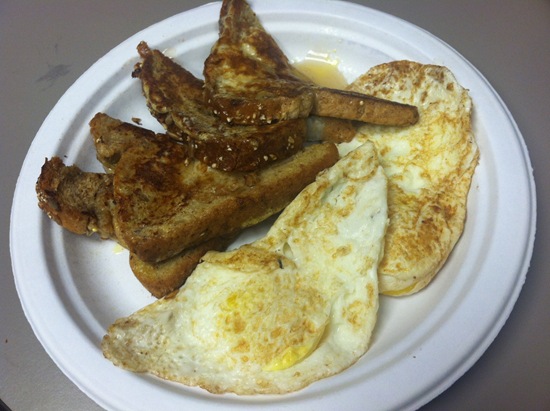 i am a runny yolk lover.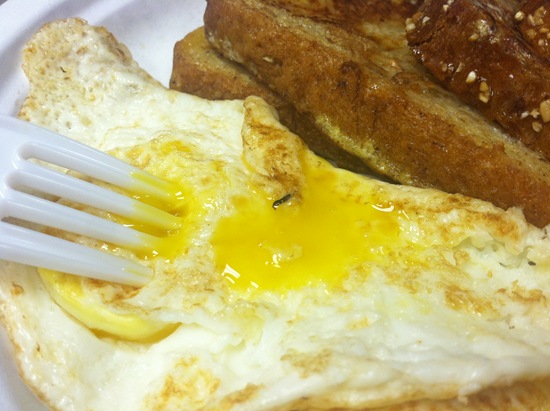 thursday: egg, sausage, and cheese breakfast burritos.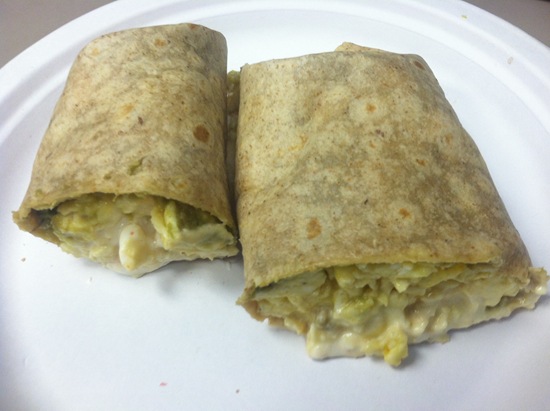 next week's menu is up in the air, but i do have a lot of almond flour to use up… so i am thinking some almond flour pancakes need to happen. it's also getting colder (hello, tons of snow today!) so maybe some hot breakfast quinoa will make an appearance. i see that all over on blogs but have yet to give it a whirl.

SO, it's been a minute since i did flashback friday. if you are a longtime reader, you know i used to do this feature diligently every. single. friday. however, i kinda got lazy! but after the election this week i thought it would be fun to flashback to four years ago—the last presidential election. i know i flashbacked to this over three years ago, so if you have been around that long, sorry for the repeat! (and also thank you for the loyalty!) i will try to switch up the photos and of course the words.
some people have babies and people throw them baby showers. i have dogs… so momma b threw me a puppy shower when i got penny back in 2008!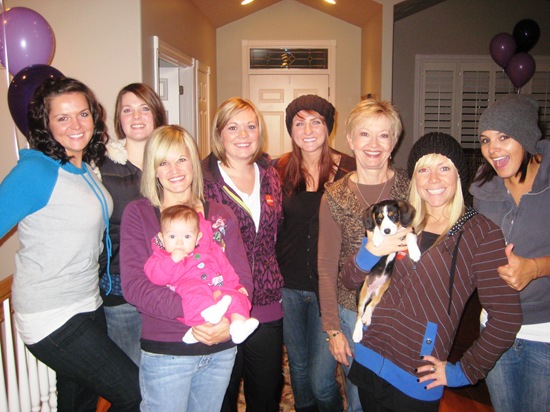 oh, man, everyone looks so young there! especially penny and kaia (my friend's baby).. haha.. age shows up on the young ones much more than on us oldies, right?
the puppy shower was held on november 4, 2008, which was election day. don't worry, marshall and i both voted before the festivities! stickers to prove it.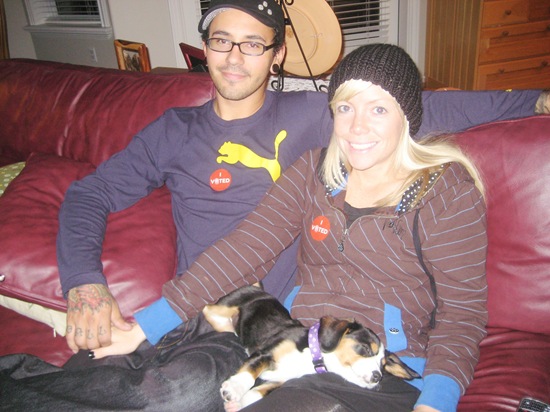 because it was a puppy shower, of course all the food was dog-themed. we went all out.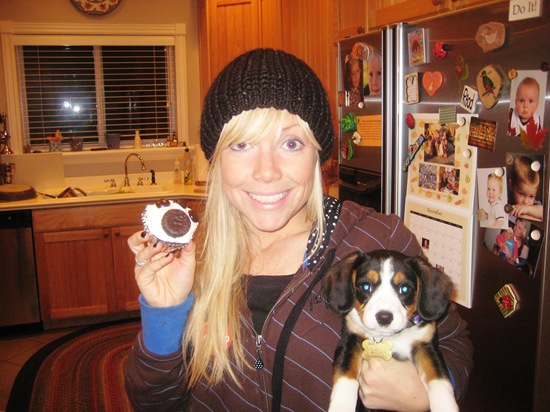 the spread included eats and treats shaped like dog bones—sugar cookies and white & wheat chicken salad sandwiches, a dog bowl full of dip with pita chips, and puppy paw print cupcakes!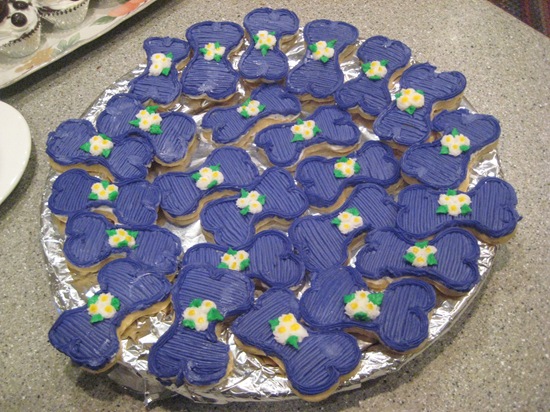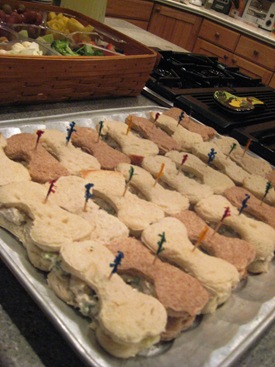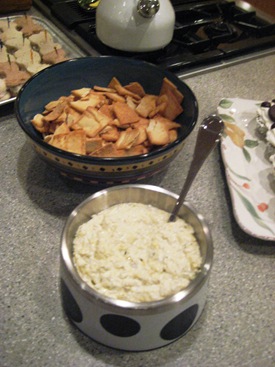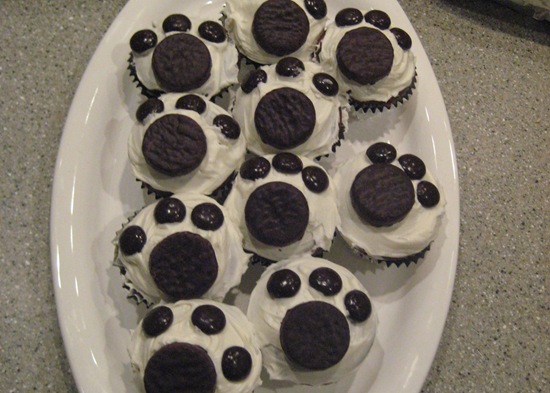 penny got to know all her aunties and her cousins.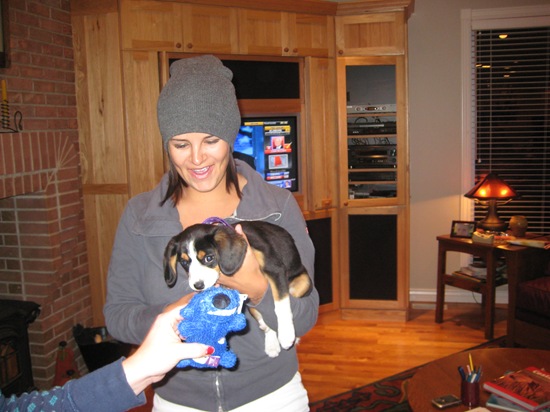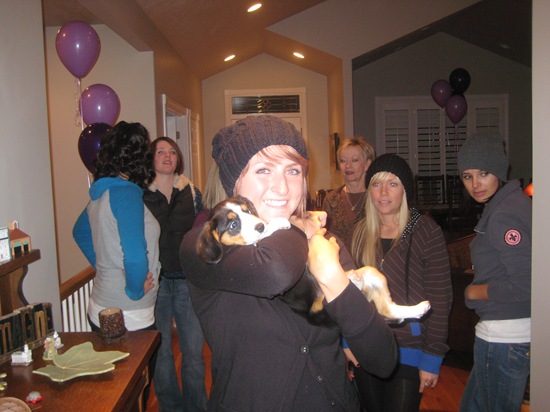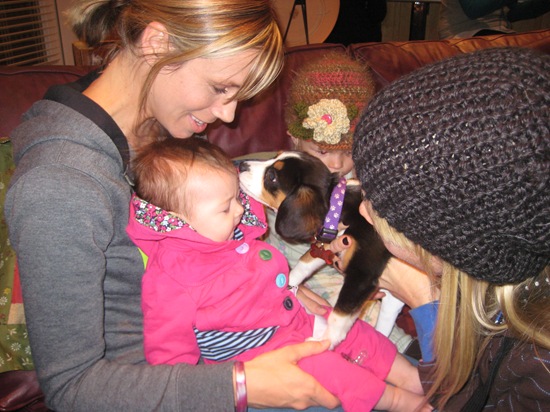 penny opened some fun presents with izzy's help.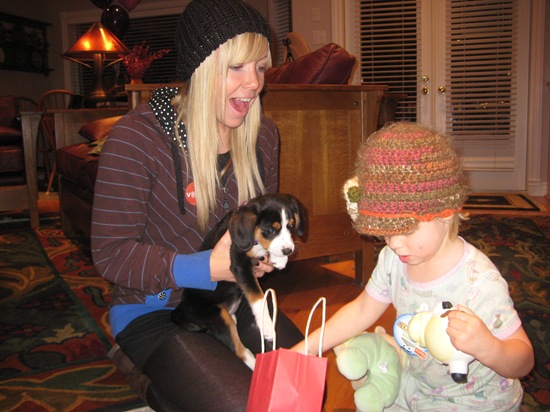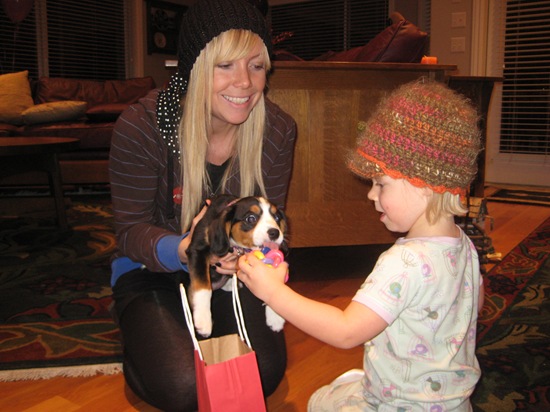 and we played shower games! 
pin-the-nose-on-the-puppy was one…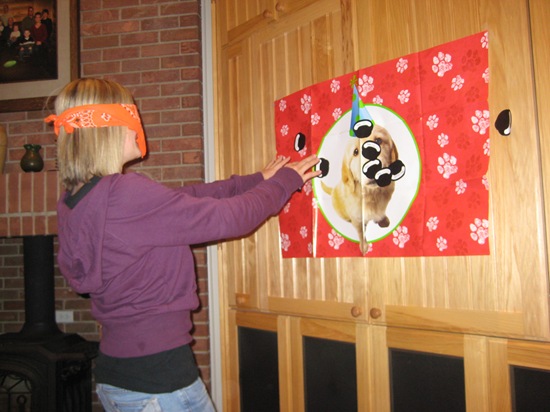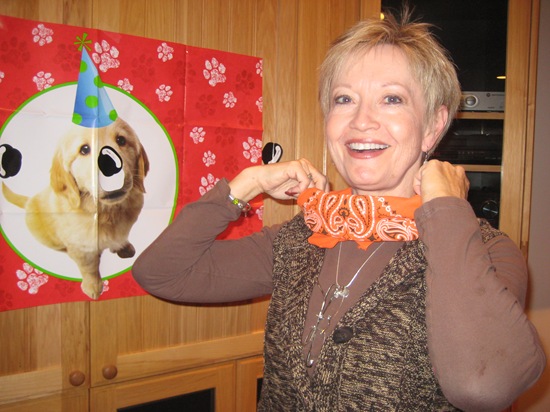 and match-the-dog-to-the-celebrity-owner was the other!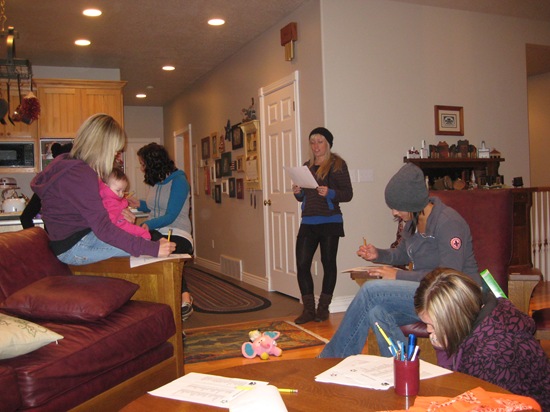 winners! amber and lindsay were good at puppy games.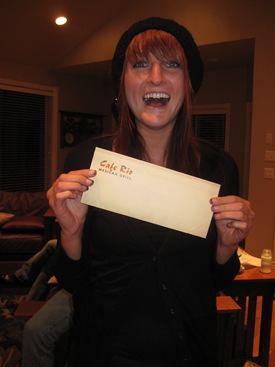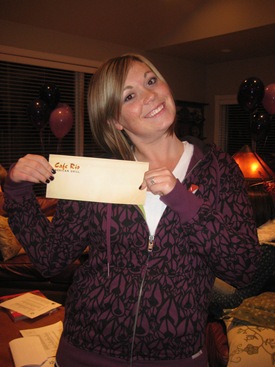 at the end of the night we all gathered around the TV to see who won the election. we all cheered when hearing obama had beat out mccain.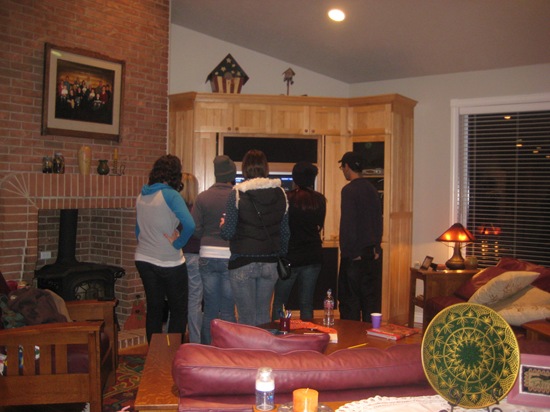 after everyone left, momma b got some cuddle time in with her new grandpup :)
i soaked up some cuddle time, too. man, she was so pint-sized!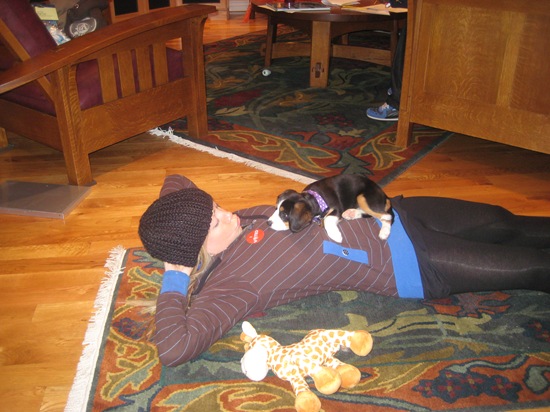 and she was completely pooped from all the fun had at her shower. spoiled rotten, i tell you.
and four years later, she's grown up but still just as spoiled! not much has changed.. including the size of her head. oh, bless her disproportionate heart…
love her.
enjoy your weekend! i know i will. much needed… i have some (personal) drama going on in my life an i need some time to CTFO.
Qs~
1. last type of shower you attended? talk about it!
2. weekend plans?
xo. janetha g.