thing one: i bought a ticket to fitbloggin'.
lauren convinced me to buy a ticket to the next fitbloggin, which is at the end of next june. the fact that it is in portland, oregon didn't hurt.. that right there is reason enough for me to go. i LOVE oregon!

you should all come… because it will be fun. that should be reason enough :)
thing two: i have made it to GPP in the morning TWICE in a row. big deal, folks.
you guys.. i am SO not a morning person! if you have been reading my blog for awhile you know i have battled with this time and time again. i just CANNOT get my ass up in the morning to get a workout in! i was doing so well for awhile there, but when i got back from chicago i totally fell off the morning bandwagon.
well, life things made it so i HAD to go to the gym in the morning both yesterday and today, so i did it. and you know what? i remembered how NICE it is to have my evenings free! gah! someone flip a switch in me that MAKES me get up in the AM, kay? that'd be nice. thanks.
oh and PS, my cute SIL, lindsay, went to GPP with me today and did gettin' sideways! she is one strong chick and did an amazing job. it was fun to have her there. thanks for comin, linds.
thing three: i got ripped off on ebay!
oh my hell, you guys! i buy things on ebay from time to time, i like a bargain.. what can i say? i purchased what i thought was a funky teal lulu hoodie.,,and when it came i realized it was a TOTAL fraud! they had ironed on a felt logo and stitched in the size tag! wtf?!
randy was NOT amused.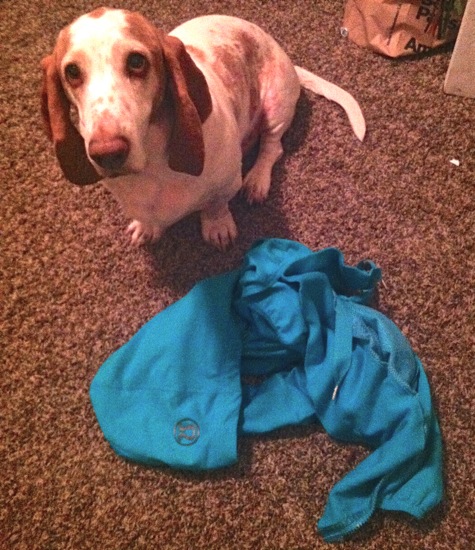 soooo whack. luckily i made a claim and got my money back, but it still irks me that people do that. i guess i better be WAY more careful from now on…
those are three things for today! oh.. wait..
bonus thing: my friends at fitmixer have some cool things available right now!
check it out:
kay, i promise that's all for now. i am gonna go eat chicken noodle soup for dinner… at 9:15 PM.. second night in a row that's happened. whoops!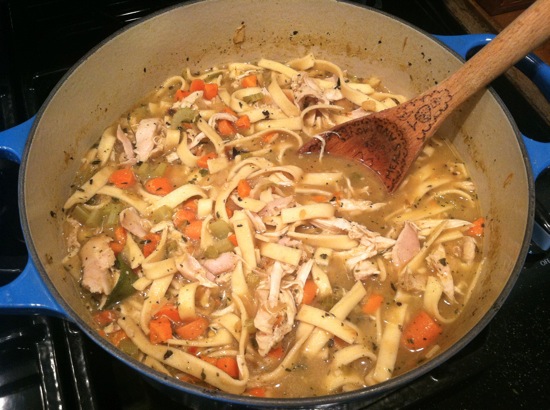 Qs~
1. workouts: morning? noon? night? never?
2. do you use ebay? 
xo. janetha g.