happy friday to you!
let's get random. i have various topics to blog about today!

have you ever been taught how to use the rowing machine? i hadn't until last week when neil saw me rowing like a jackass. i didn't KNOW i was doing anything wrong, but now that he has corrected my form, it has made all the difference in the world. for real. check out this video we filmed last night that compares my old row to my new row—hopefully you can learn from my mistakes!
thanks to my new approach to rowing, i was able to effortlessly row a 5k in 23:45 last sunday. i am excited to see how i can improve my time now that i actually know what i am doing!

for the past two weeks, we have been doing two new things at work—both related to meals and moves!
first off, we have been moving more. we sit for eight hours. we get restless. it's bad for our heart and our head. so, every hour on the hour, kerryne, amanda, and i have done something active for one minute. there have been days where we miss a few hours (we get really busy at work!) but, for the most part, we have been pounding out moves like it's our job while on the job. see what i did there? ha.
anyway, each day it's the same move… so by the end of the day we will have done that day's move for one minute several different times. you'd be surprised how much you can get your heart rate up or feel the muscle burn in a single minute. it's good stuff! here are the moves we have done so far, to give you some ideas:
plank
side plank
standard crunches
bicycle crunches
deep squat with arm circles (switch direction after 30 seconds)
wide stance duck walk (basically squat really low, point your toes out, and walk across the room for one minute)
triceps extension (we have dumbbells in the office.. it's casual)
leg lifts (30 seconds each side)
this has been super fun! my bosses and co-workers have even stopped to get in on the active action with us, too.
the second thing we have been doing at work is THE BREAKFAST CLUB!
we have a full kitchen at our office. i feel lucky about this situation, it's nice. kerryne, amanda, and i all eat relatively healthy and enjoy the same foods. we all eat breakfast together–well, sometimes it turns into lunch since we don't get to it until 11:00 AM—but it's breakfast nonetheless. we decided it makes more sense to make one big breakfast to share! it's a lot of fun.
i created a pinterest board for our little club so we can all pin breakfast ideas to make in the future.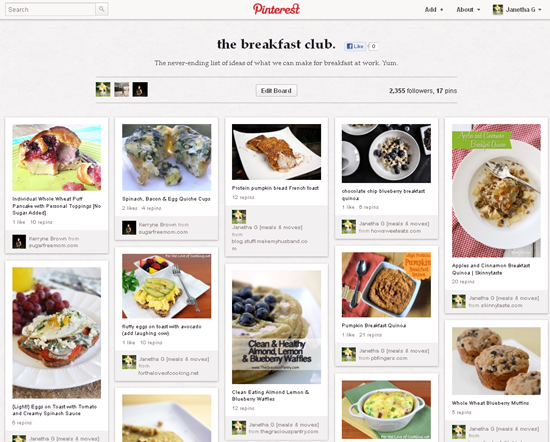 i took photos of all our breakfasts this week to share with you. except for tuesday's.. um.. i ate it way too fast and totally spaced taking a photo. whoops! it was just that good.
monday: pumpkin protein waffles.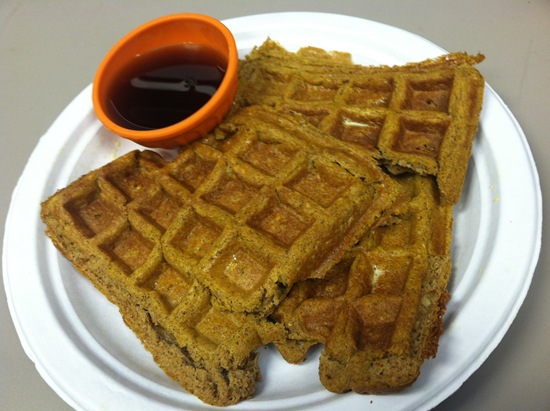 tuesday: breakfast hash with eggs, bell pepper, onion, sweet potato, and cheese.(no photo, but so good!)
wednesday: ham, egg & cheese breakfast sandwiches.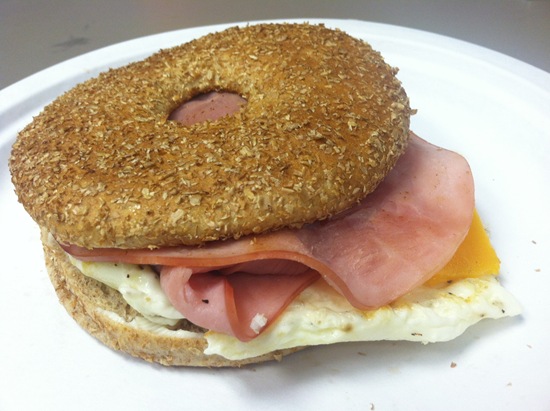 thursday: bacon & scrambled eggs with laughing cow and avocado.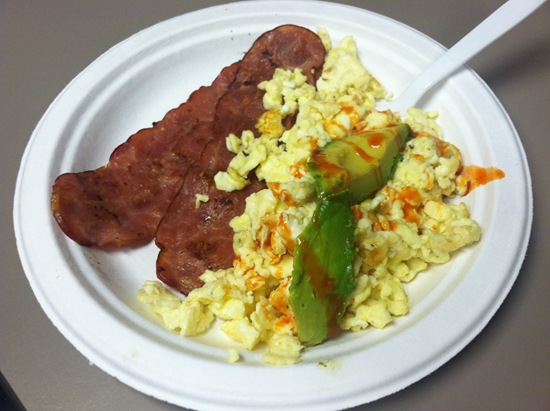 friday: individual whole wheat puff pancakes.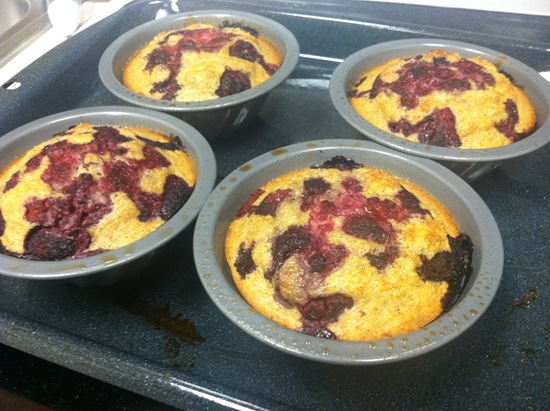 these were super cute, right?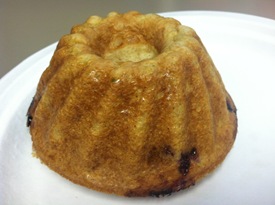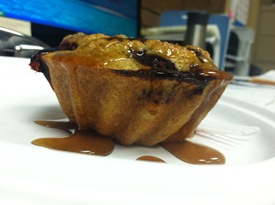 tasty, too. we put syrup on them.
please excuse the poor iphone photos and the paper plates. [side note, i really need to bring a reusable plate asap!] i know, nothing snazzy or great to look at—but i wanted to share the breakfast club with you guys! if you'd like, i can recap our 5 breakfasts at the end of each week so you can have more breakfast ideas. let me know if you'd like me to do that!

halloween falls on next wednesday, so that means this weekend is the time to celebrate the holiday!
tonight amanda, kerryne and i are heading grab some sushi (nothing spooky about that.. at least i hope not..) and then we are going to a haunted house! we pre-purchased our haunted house tickets… you guys, they were $27! HOLY CRUD! since when were haunted houses so flipping expensive? i am in the wrong profession. we chatted with my boss today about building a haunted house in our extra land to the south. it needs to happen.
tomorrow i am heading to kristen and rory's for their annual halloween bash! you may remember last year's.. so much fun. can't wait to tell you guys the theme of this year's party! i know kristen has been working way hard on it and it's going to be rad.
i am in charge of the desserts, so later tonight i am making:
candy corn rice krispie treats (even though i hate candy corn.. others like it, haha)
spider web cupcakes
it's gonna be a busy night in the kitchen! i have already enlisted marshall to help me—he had the day off so he baked cupcakes. love him.
oh! i almost forgot. tomorrow at noon i am running in the zombie chase 5k! it's a 5k course through a haunted house with random obstacles and we will actually be chasing zombies. should be a good time, i will be sure to take photos and post a recap! is anyone else here in utah doing the race? let me know!
OH, and one more thing.. my foot! so, you know i have peroneal tendonitis in both of my feet from tough mudder, right? well, thanks to kristen's PT help, i have properly taken care of the injury and am happy to say the pain is gone! so that will make tomorrow's 5k a lot nicer, ha.
i also have to say that i think this essential oil rub that annette recommended has worked WONDERS on my feet. yay for new amazing product finds!

source: simplydoterra.net
seriously.. i am sold. it was a lot of money (around $50 with shipping) but worth every penny! if you have any injured or sore body parts, i suggest you pick up a tube! it's 4 ounces so i think it will last a long time.
also, i just booked marshall and i massage appointments at the kura door. much needed, cannot wait.
okay. i will shut up now. thanks for reading! have a happy and safe weekend, what ever you do!
a whole bunch of Qs~
1. are you dressing up for halloween? as what? what are your halloween/hallo-weekend plans?
2. do you think candy corn is the worst candy ever? yes.. i know.. it SO is.
3. any recent product finds you LOVE and would like to share with the class?
xo. janetha g.
p.s. popchips giveaway winner announced!