hello! HAPPY 10-11-12! I LOVE NUMBERS!
well, it is one day closer to the weekend.. which means (gulp) one day closer to the tough mudder. nervous is an understatement. I AM SO FLIPPING SCARED.
anyway…
my friend tif inquired about sponsorship opportunities here on meals & moves, so i finally created a page that details sponsorship opportunities, ad sizes, rates, and benefits included when purchasing ad space. if you are interested in becoming a sponsor, check out the details here. i am currently accepting sponsors for november and beyond.
so, time for some more Q&A! these questions came from my ask me anything box which is located in the sidebar to the right.
Q: why did the chicken cross the road?
A: everyone knows the answer to this one… to get to the other side. obviously there is ice cream on the other side. do chickens eat ice cream?? they should. if they aren't, they are seriously missing out.
Q: Your friends Amanda and Kerryne sound incredible. How did you get so lucky! You should talk about them more!
A: I KNOW! they are sooo incredible. i love them. i really AM so lucky to have these two ladies in my life every single day. we work together, so it makes my job ten million times more awesome than i had ever dreamed of. it's so great to have fit-minded, health-food loving ladies at work. it makes a big difference.
we don't get to hang out outside of work too often, but when we do, it's super fun. we like to do active things like rock climbing and hiking. we also love to get together to cook delicious, healthy meals. and go on rides.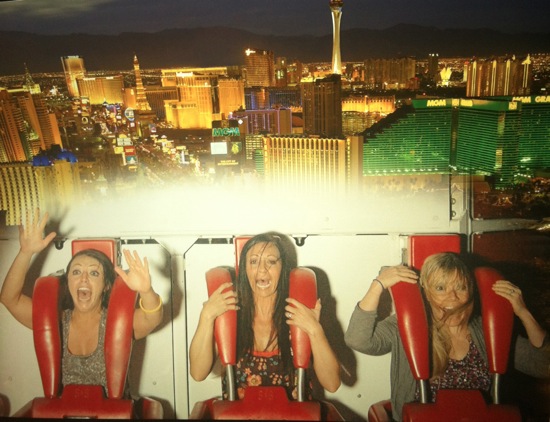 it's fun to have fitness goals and work toward them together. amanda and kerryne have been doing james wilson's 12 week program and they've rocked it. actually, this weekend we will be heading to kerryne's bikini competition to support her! she posted progress pics the other day and she looks DAMN good. i see first place written all over that girl.
i should probably talk about those two more often. ;)
Q: What would you tell a 40+ year old friend who has been living with anorexia (multiple hospitalizations) who just wants to stop and start over from scratch! Get healthy and fit and just live life finally?
A: sorry, i have never dealt with anorexia. i don't feel comfortable suggesting advice related to anorexia because i have NO clue about the disease or how to recover. there are many great anorexia recovery blogs out there, though. perhaps you could send a note to eden or jenny.
Q: i would like to know what fruit is best to have for breakfast curb your hunger.
A: to be honest, fruit doesn't really curb my hunger. it calms my sweet tooth, but if i want something to be filling, i need a little protein punch added to the mix. i would say if you want to eat a piece of fruit in the morning and feel full, add a couple of eggs (hard boiled if you are on the go) or some greek yogurt. you could also blend that fruit into a smoothie with milk and protein powder.. that's one of my favorite breakfasts and it keeps me full for hours.
Q: Hi! What kind of home gym equipment do you have? In your opinion, is it worth investing in a few key pieces of equipment (like free weights or kettlebells?) If so, what do you think are good basic pieces to have?
A: hi! i wrote a whole post about fitness at home. check it out here.  it's definitely nice to have home gym equipment! especially on sunday, since my gym is closed sundays. we actually have quite a bit of equipment at our house: two kettlebells, four sets of dumbbells ranging from 3lb up to 15lb, a jump rope, a pull up bar, a bosu ball, a stability ball, a weighted medicine ball, and a few exercise mats. sometimes i use a cooler for box jumps!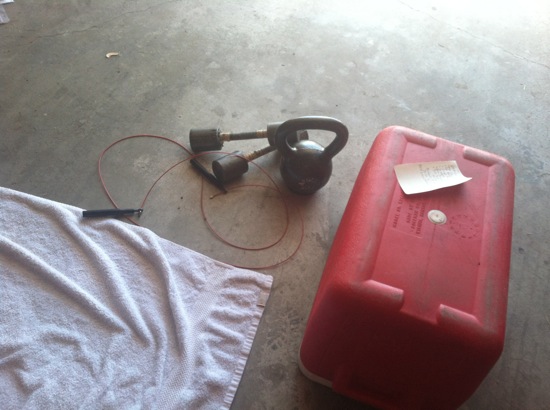 if you were going to invest in only a few things, i'd say you should snag a jump rope, a kettlebell (i would select one that is around 18 or 25 pounds), and two pairs of dumbbells—one lighter and one heavier (according to your strength level.) next on the list would be a stability or bosu ball. good luck building your home gym!
Q: Hi Janetha! Did you follow the BFL workout plan *exactly*? ( Did you ever do full-body workouts instead of upper/lower body split?) It's hard to get a real sweat going with u/body, I find, even if I go to 10 level – thoughts? xx
A: yes, i followed it to a T. just because you aren't sweating doesn't mean you aren't getting a good workout! you shouldn't let the amount you sweat determine how beneficial your workout was. if you do do body for life, trust the workouts. the plan works for a reason.
Q: Hi Janetha – did you do Bikram when you were doing your Body For Life challenge as well? I'm doing BFL and want to keep on with Bikram as well (3x per week), was thinking of adding it in on cardio days … thoughts? xx thanks!
A: i didn't do bikram and BFL together. in fact, i didn't even know about bikram back in 2008. i don't think it would be a bad thing if you added it to your 20 minute HIIT days. bikram is great for relaxation and meditation.. which i think many fitness programs overlook.
Q: hey, do you recommend any books on clean eating/cooking and/or weight training??
A: i LOVE the eating for life cookbook. it's one of my favorites! i don't read many books on weight training, but i subscribe to oxygen magazine and think it is a great resource for both weight training and clean eating. i have many, many, many issues collecting dust tucked away for reference.

(sources: transformation.com; oxygenmag.com)
Q: I'd like to join some kind of fitness community, I looked at Crossfit but it's very expensive. How much do you pay for GPP?
A: GPP pricing can be found here.
Q: Do you and Marshall want to have (human) babies? AND Are you and Marshall planning on having kids of the human sort?
A: maybe one day. at this point in time, we are not ready to have children. however, i do know that i want a family! especially for when i am older—my relationship with momma b is unbeatable. i know that i would like a son/daughter/both when i am older because of the great friendship that exists between parents and children. i like the idea of having kids when i am older. the whole baby thing? uhh.. not so much. i don't want a baby. but, like i said, i am not quite ready for that responsibility. i have only been married two years… give me a minute! maybe my mind will change.
Q: How tall are you?
A: 5'1"… i am a shortie.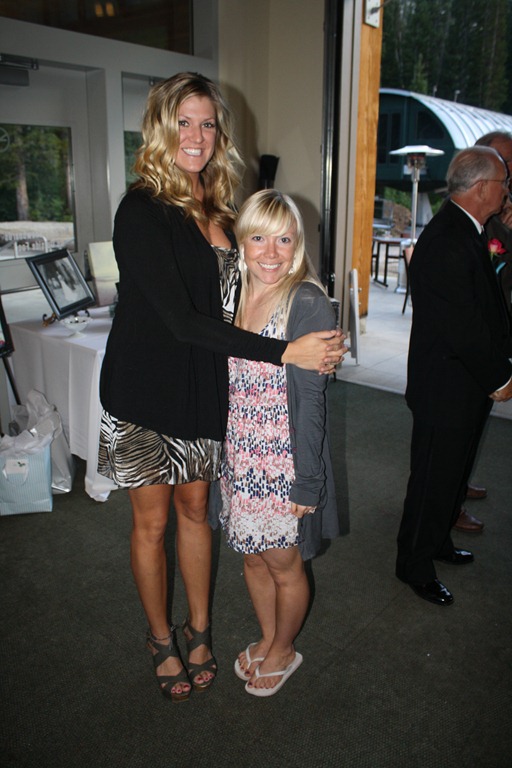 Q: When you work out in the mornings before work, do you eat before your work out?
A: no, i don't. i rarely work out in the mornings these days (because I CANNOT WAKE UP FOR THE LIFE OF ME!) but when i DO get up to go to the gym first thing, i barely have time to put on my clothes let alone put something in my belly. my workouts last 30 minutes or less, though, so it's not like i NEED to eat something to "power me through" my workout. i just eat when i get home.
Q: What is your favorite water bottle to use daily? Or what brand of water bottle would you recommend: relatively lightweight and doesn't leak (read: camelbak)?
A: i am LOYAL to contigo water bottles. i swear by them!! in fact, i raved about them in my very first blog post ever. i stand by the brand and these bottles (and coffee mugs.) they cannot be beat.
Q: Why are your dogs so cute?!?!
A: i ask myself that every day. they really are SO FLIPPING CUTE.
that's all for today! if you have a question, you can ask me anonymously in the box in my sidebar to the right. i will get to answering it just as soon as i can!
previous Q&A sessions:
xo. janetha g.