hey, guys! i have a very special guest today: momma b!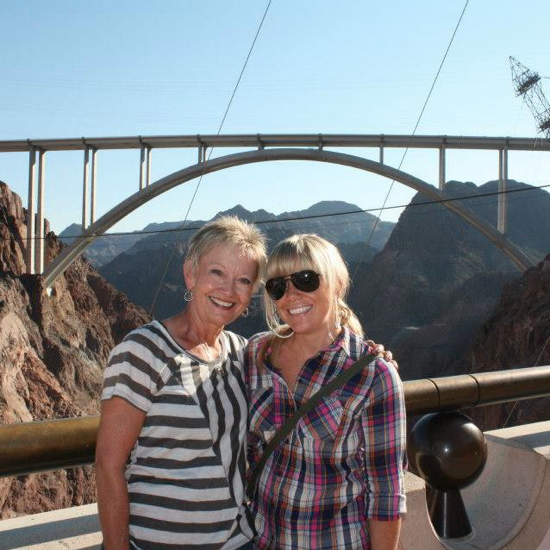 i recently saw a contraption on her countertop and wondered what it was. turns out, she had built a trap for catching all those pesky fruit flies in her kitchen! i asked her to type up a tutorial to share with the class. here she is!
******
Every summer we are invested with those pesky little fruit flies (sometimes known as gnats).  I learned about a nifty trap from my daughter Suni and decided I'd better get one built before the flies took over my kitchen!!
Supplies needed: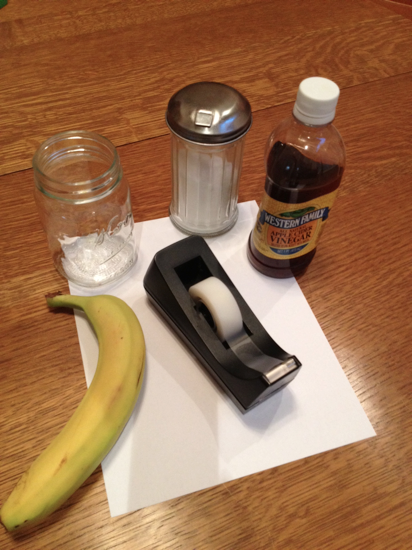 Quart jar (in this photo I have used a pint) that would work if you don't have the larger jar
Piece of paper
Tape
Sugar
Vinegar
Water
Piece or pieces of fruit
Directions:
Roll the paper to make a cone with a small point at the bottom – tape it to stay.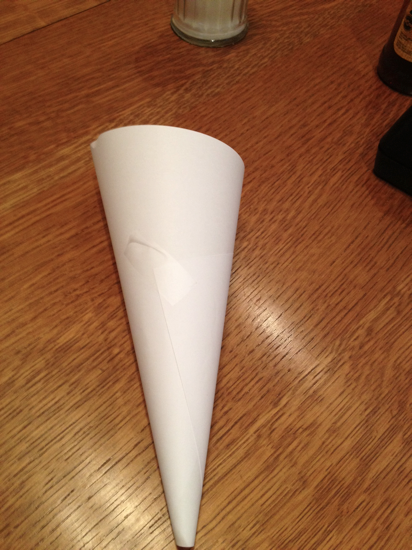 Pour the following into the jar: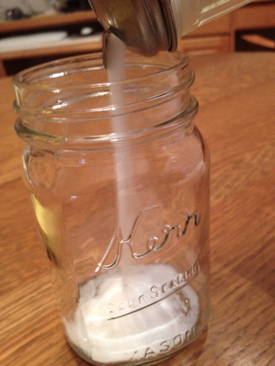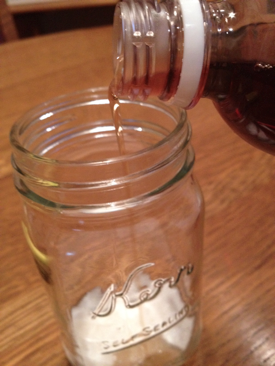 Next, place the fruit in.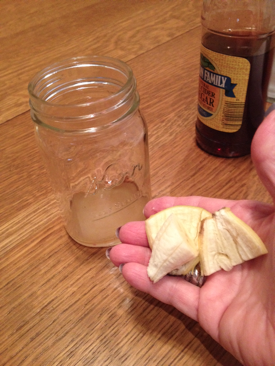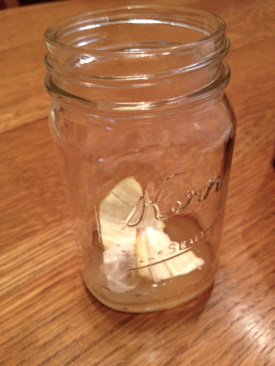 Then place the cone in the jar – the tip shouldn't hit the liquid or fruit.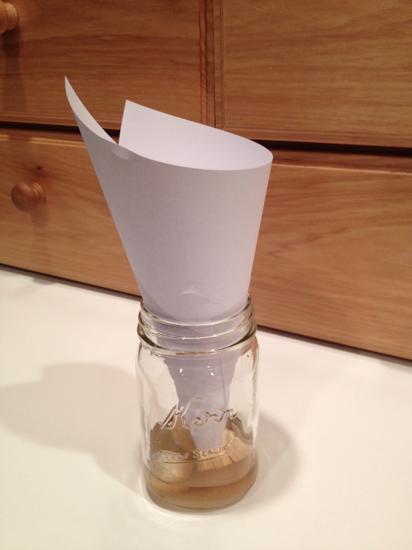 Place it in your kitchen or where ever those little pests are flying.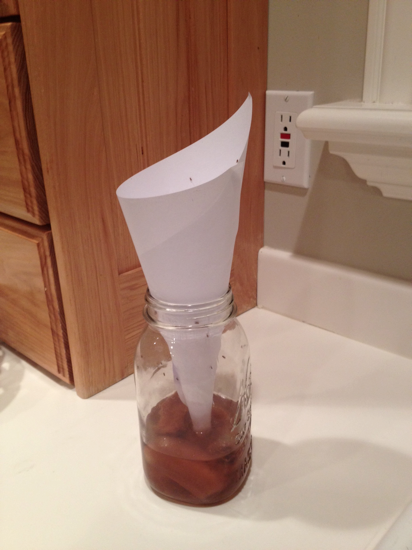 The theory is that they will smell the wonderful concoction, fly into the jar through the small hole, then they are too stupid to find their way out!
When it gets too gross you can throw it all out and start a new one or just set it outside on your patio table like I did and procrastinate!!
Happy fruit fly trapping!
Q~
do you have any cool homemade contraptions or remedies to share?
xo. momma b.