funny how i can recap a 2 1/2 day vacation over so many posts. i'm long winded, what can i say? oh, i'll answer that: a lot. this is the last one, though.
after a great celebration for momma b's 60th birthday on thursday, we spent friday with more family fun. before things got started, marshall and i ate breakfast at medici, our resort's cafe. we sat outside with the pups. i love how dog-friendly they were! they even brought out bowls of water for penny and randy.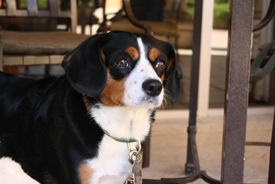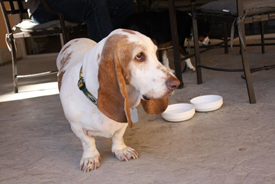 marshall and i both ordered omelets, mine had mushrooms, scallions, and cheese. the omelets came with delicious diced red potatoes with onions. we also shared some steel cut oatmeal and enjoyed piping hot coffee.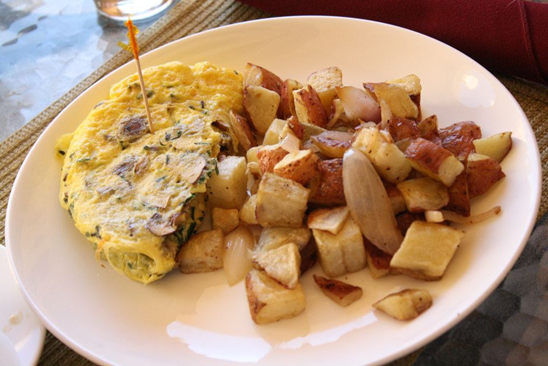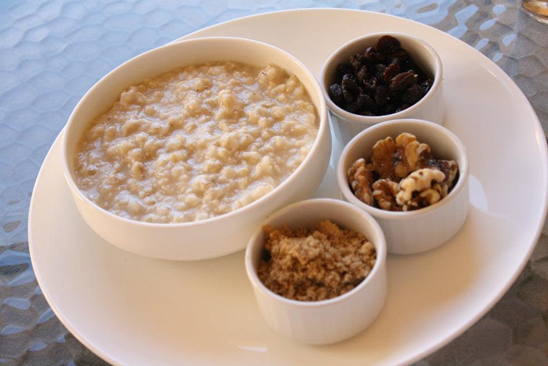 after breakfast, i headed to the pool to hang out with the family. i was in need of some fun in the sun, i didn't get to the pool enough this summer!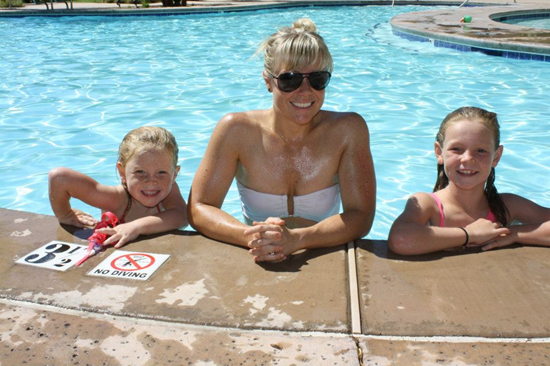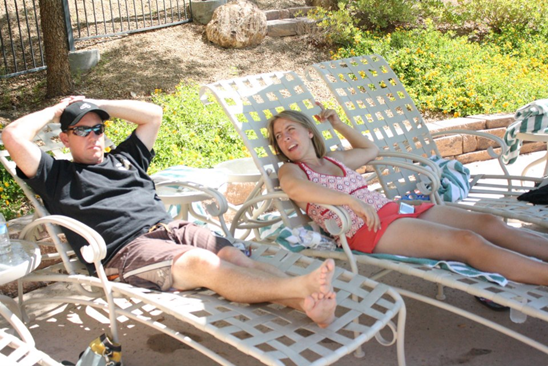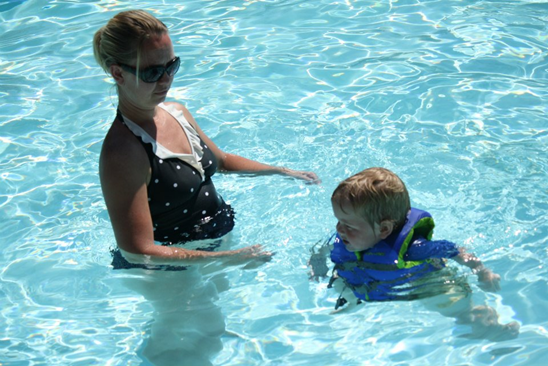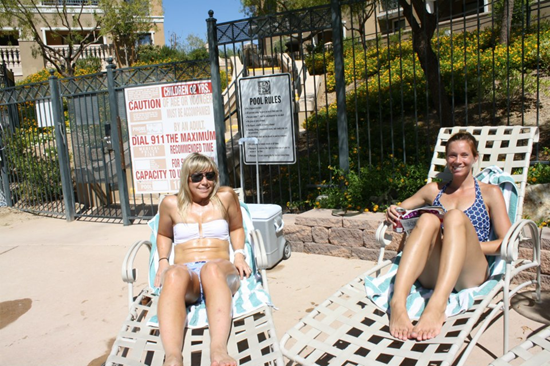 i didn't work out, but i think overhead pressing my nieces should count for something, yeah?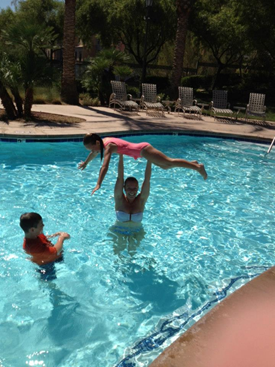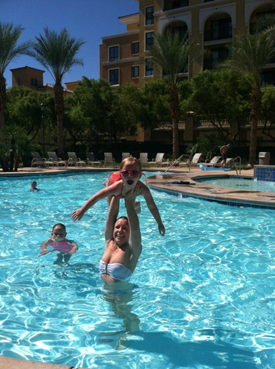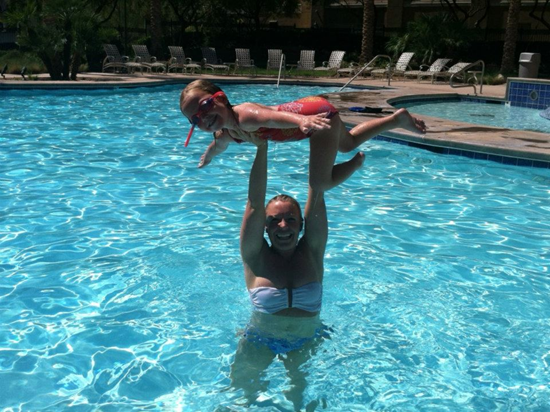 check out sofi's awesome pose. i love that lady.
we cleaned up and headed to the hoover dam for an educational experience (and a whole lot of dam/damn jokes!)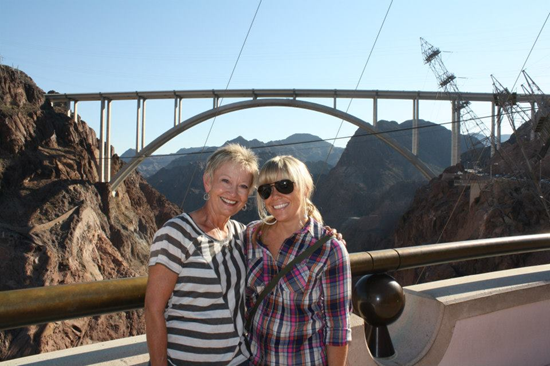 after the damn dam, we ate dinner at sonrisa grill, which is the mexican restaurant located in the village surrounding lake las vegas. i filled up on chips & salsa.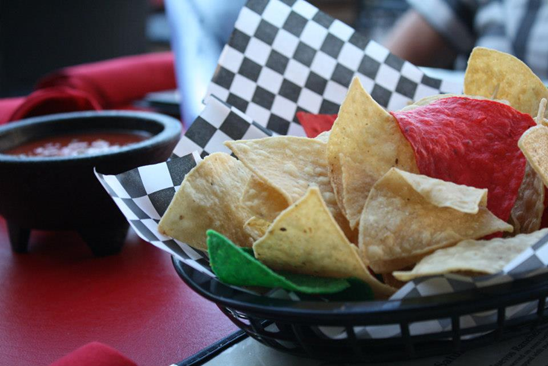 i split the chicken fajitas with my mom.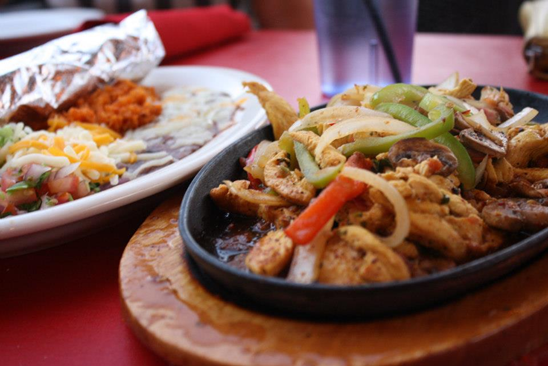 we went back to marisa's condo and made homemade ice cream! lazy eye alert. that guy comes out to play sometimes.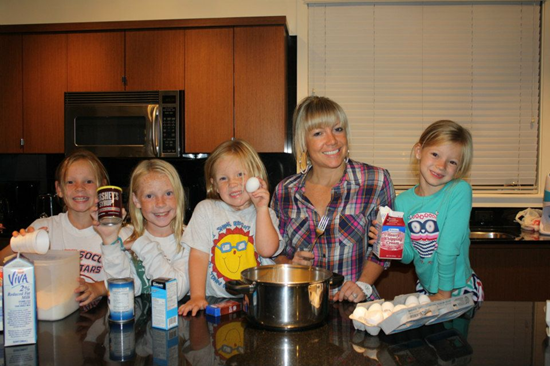 we made two batches of ice cream: vanilla and coconut.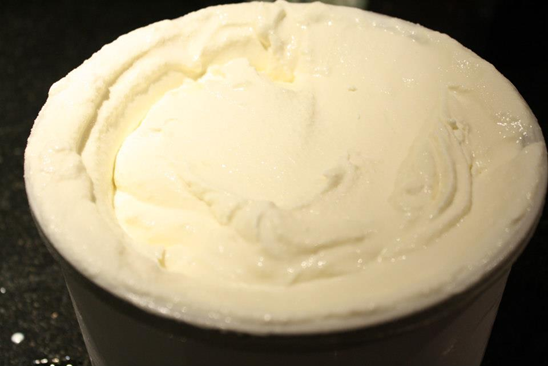 this was my first time making coconut.. i just adapted the ben & jerry's vanilla one i know by heart. here is the coconut ice cream recipe:
4 large eggs
1 1/2 cups sugar
1 quart (4 cups) heavy cream
1 pint (2 cups) 2% milk
1 (14.5 oz) can full fat coconut milk
combine all ingredients and pour into ice cream maker and freeze according to maker's directions. recipe made just under two quarts.
we spent the rest of the evening playing games around the table. it was a lot of fun! oh, how i wish my sister & her family lived in utah. it's so nice to soak up that quality time with them when i can.
saturday morning we headed back over to marisa's condo for some fluffy bisquick pancakes topped the way i always did growing up: with creamy peanut butter and homemade raspberry jam! the best.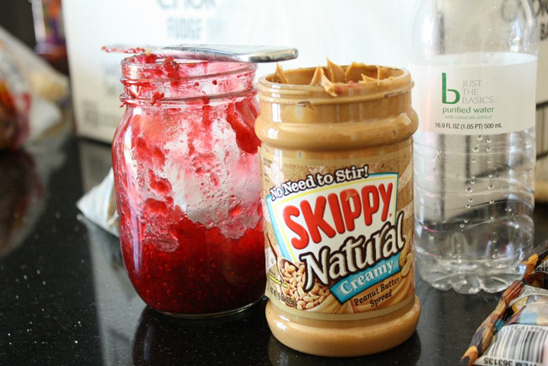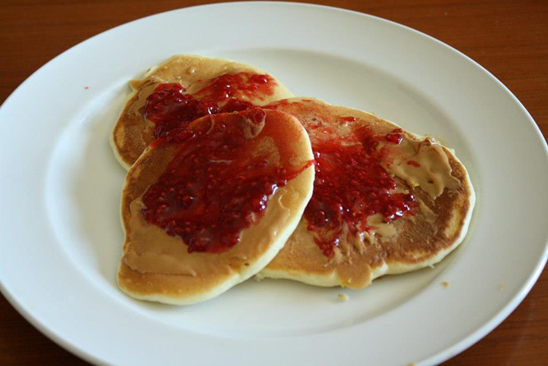 we made our way back over to the pool for a couple hours before we had to check out. most of us didn't want to swim since we'd have to get ready again and wouldn't exactly have access to a shower, so some of us kept it dry and watched the others play in the pool.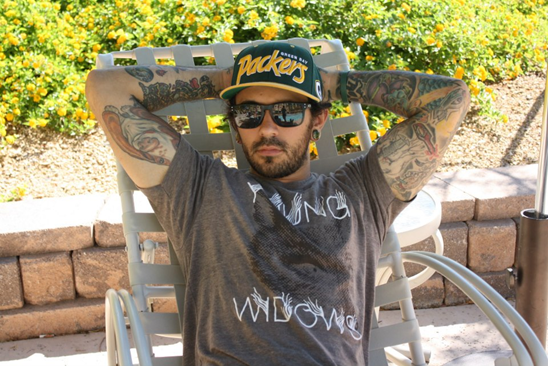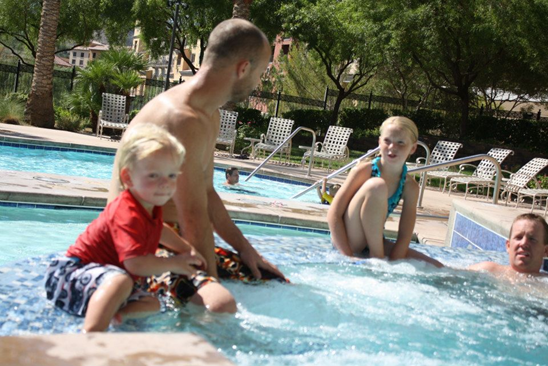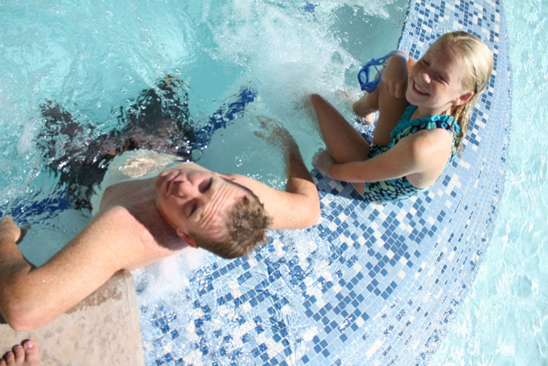 i brought my jump rope along for the ride.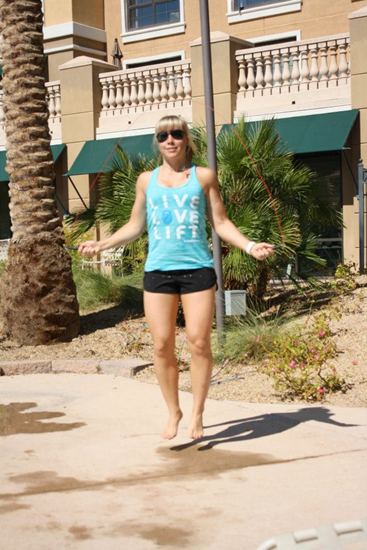 i love how lucy's tongue is in her cheek as she concentrates on jumping rope.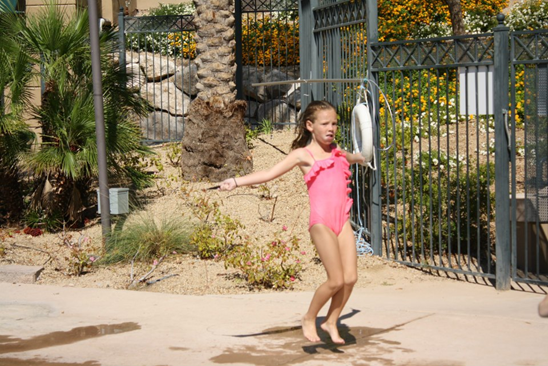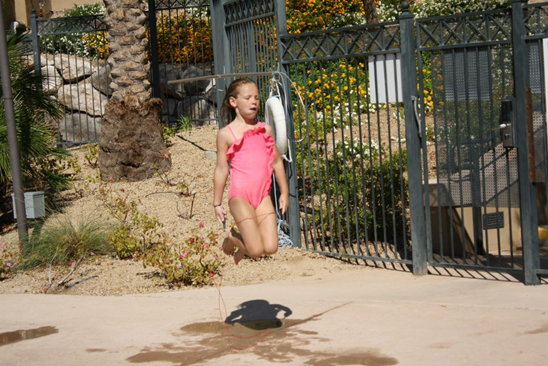 we headed back to marisa's condo one last time to eat whatever odds & ends we could find for lunch before checking out of the resort. and by odds & ends.. i mean odds & ends. lunch consisted of cheese, avocado slices, hot sauce, coffee ice cream, coconut ice cream, PB & jam on bread, and leftover red waldorf cake.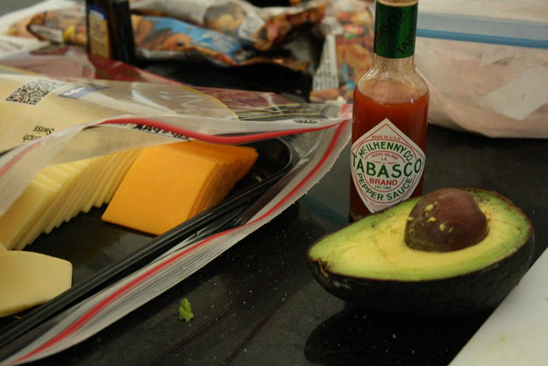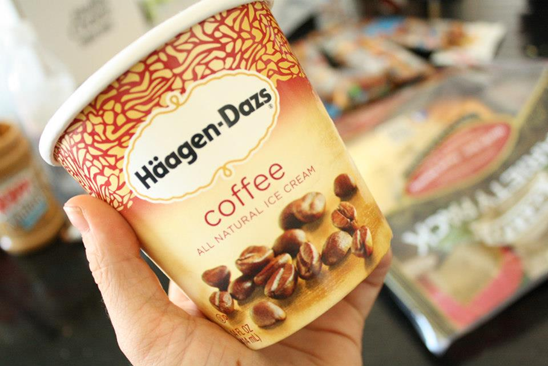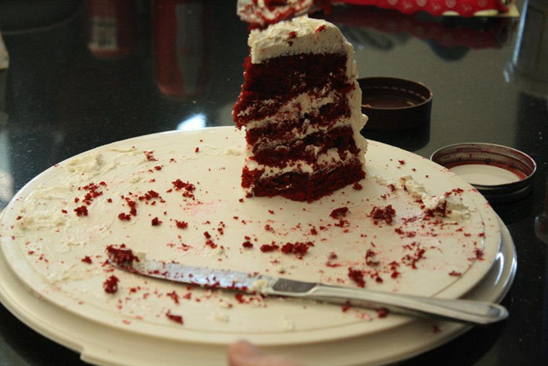 yum.. cake.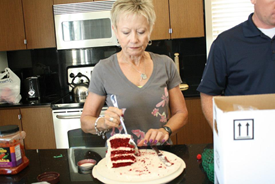 wait, what was that, eric? yum.. CAKE!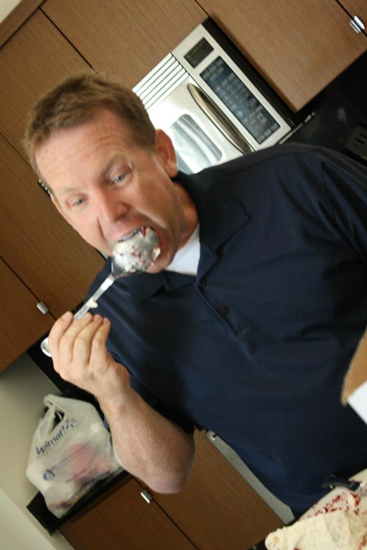 we spent the final minutes together doing what any family would do.. practicing handstands and handstand push ups.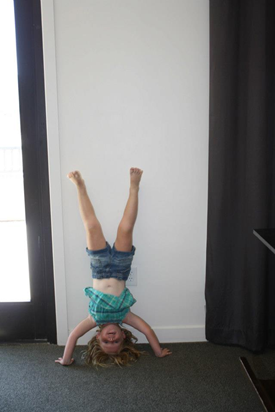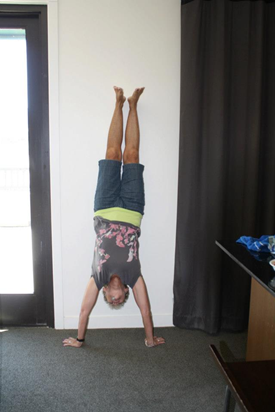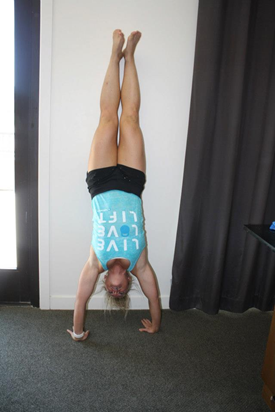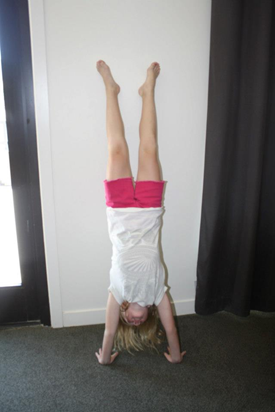 a perfect end to a perfect family vacation. it was SO much fun! we hadn't done this in over five years, and i hope it's not another five years before our next family vacation… that's just too long of a wait.
whelp, that concludes my trip recapping! not to worry, i am going on another trip tomorrow. yep, heading to chicago for my friend's wedding. i will line up some posts up for while i am away so you won't miss me too terribly much. i know, i know.. you were so worried.
have a great night!
xo. janetha g.