you may notice that i am recapping my family vacation with quite a bit of detail. that's mainly because my whole family is super forgetful and if i recap the trip in depth, we can all look back and remember the fun times better than if we were relying on our own brains. they're a bit dysfunctional, y'know?
i am also trying to break the posts up into smaller pieces rather than loooong novels, so i'll probably be posting a bit more frequently in order to get the whole trip recapped before the end of the year. ha.
don't worry, you're not missing out on hearing about anything in my normal life. i did these two workouts over the weekend and i did this one today. (and holy hell, my hamstrings are screaming!) i have been eating some of the goodies i bought at trader joe's in vegas as well as some healthy banana muffins (recipe coming later in the week!)—so nothing too exciting to report. may as well stick to the trip recaps!
anyway, i left off on thursday afternoon. after a long day of boating and fun in the sun, we headed back to lake las vegas resort for dinner. it had been a long day, so we all agreed that the best option was to get six big pizzas for dinner rather than bother with dining out or cooking something ourselves.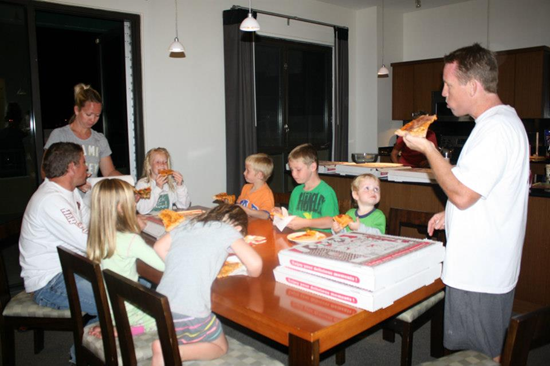 oh, look, my dad!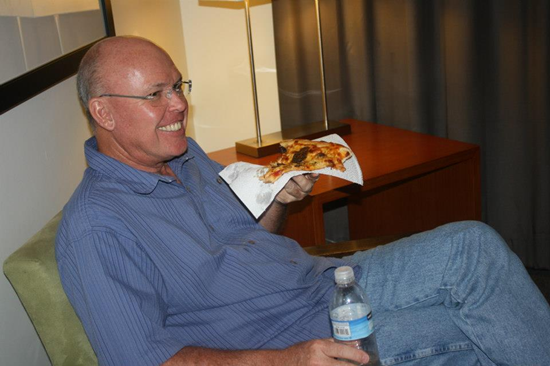 did you guys notice he wasn't in the boating pics? yeah, he hates boating.. so he played golf while we were all on the lake. he joined us afterward for dinner as we continued momma b's birthday celebration.
we picked up six pizzas from luna rossa ristorante, which is an italian restaurant in the cute village that surrounds lake las vegas. since we were guests at the nearby resort, the man at the restaurant gave us a 30% discount on our pizzas! i also think it's because he thought momma b was cute ;) the authentic italian-style pizza was incredible! i highly recommend this restaurant—you have to try the quattro formaggi and the vegetarian pizzas if you go.
ben recommends the pepperoni pizza.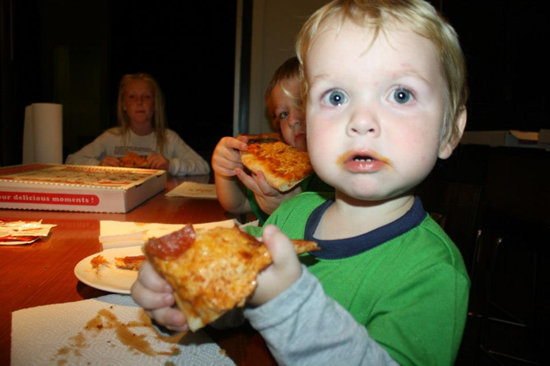 my brother, doug, made a salad to go along with the pizzas. he was crying as he sliced & diced the onions.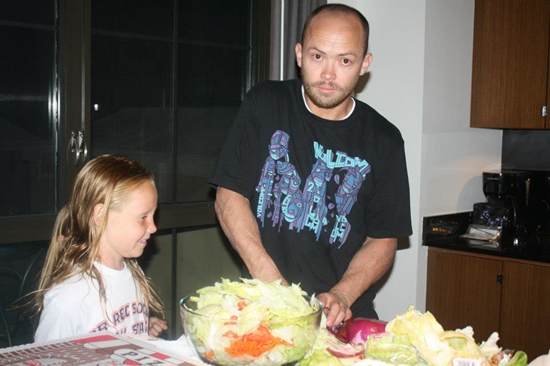 after dinner, it was time for gifts! we all were in stitches when momma b was presented with a walker full of gifts from my sister, marisa, and her family.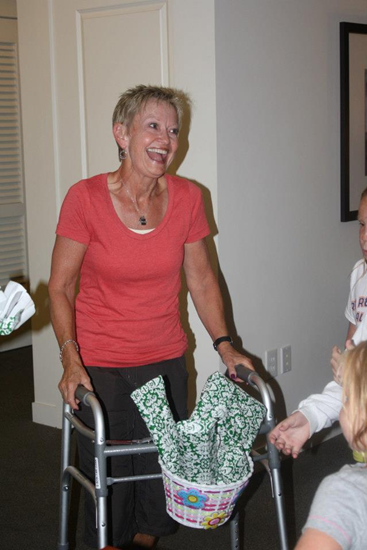 oh, and those weren't just any gifts. there were really awesome things like denture cream, prune juice, and adult diapers. hey, she did turn sixty!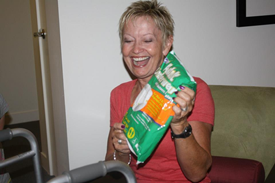 my mom then opened all her "real" gifts from all of us… and then opened the best one very last.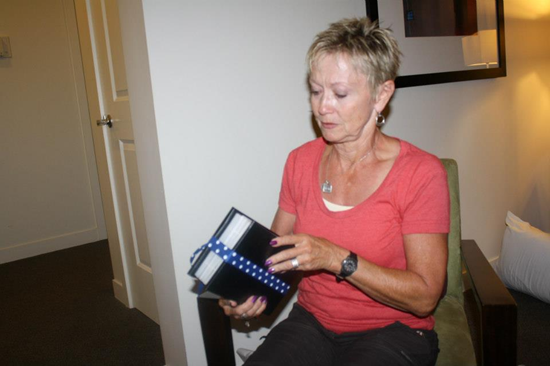 she started crying before she even knew what it was!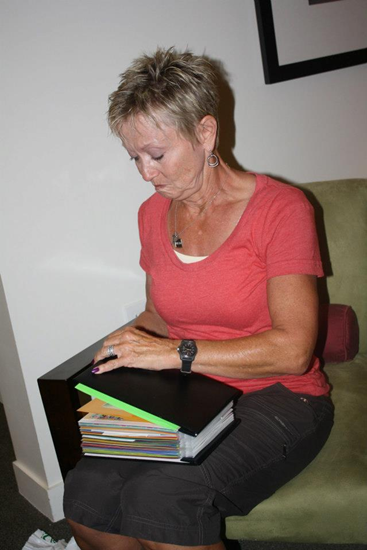 my sister, marisa, had been working for months to compile a book of sixty post cards for my mom. the cards were written by people from all walks of my mom's life. each card was unique—hand picked by the sender—and each one had a message to my mom, whether it be a birthday note, a memory of my mom, or a way she had impacted his or her life.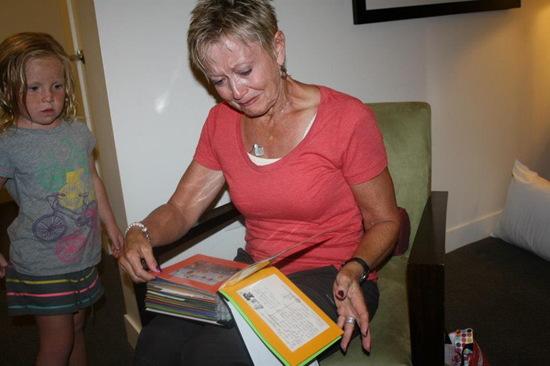 it's safe to say the book was a hit! seriously, this was the most priceless gift. big props to marisa for putting it together and pulling it off. i know it was a TON of work for her!
after the gifts and tears, it was time for cake! nothing but the best—red waldorf cake!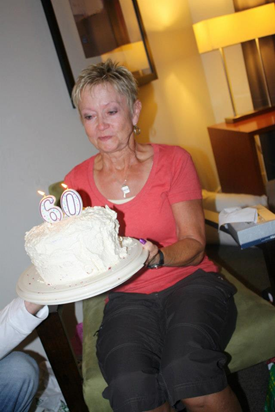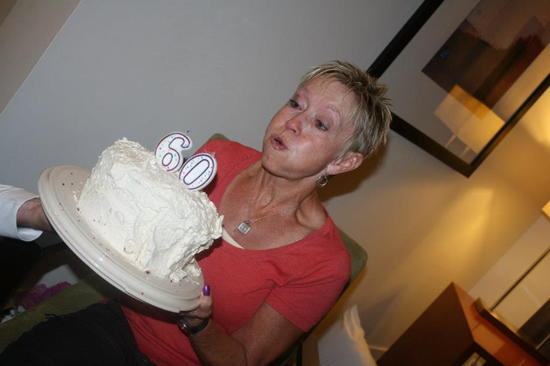 this cake is so dang good. you've got to make it.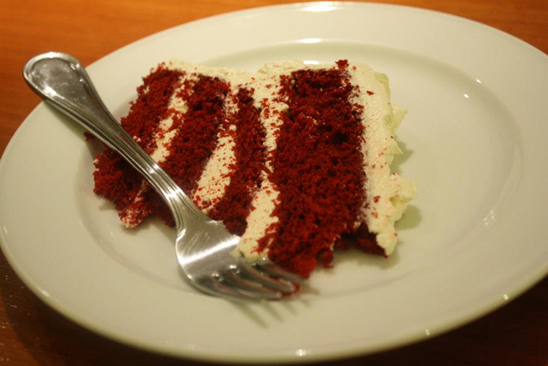 we spent the rest of the evening just hanging out.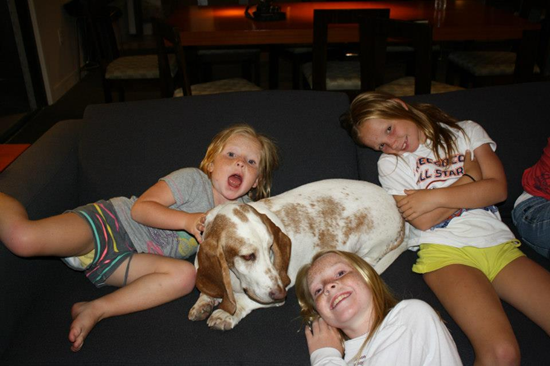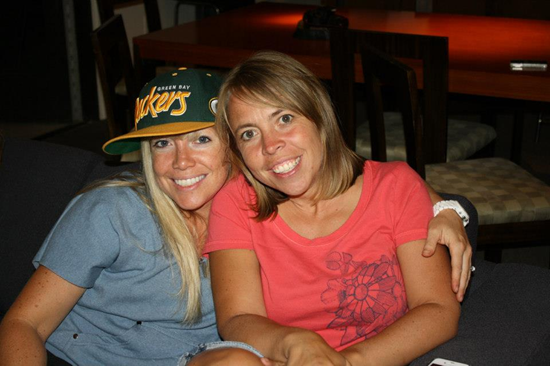 the good news? the walker doubles as a triceps dips station!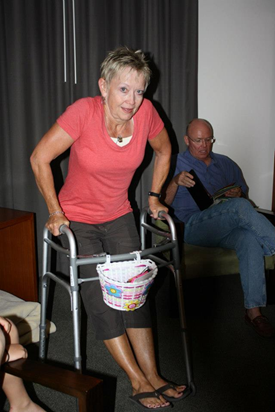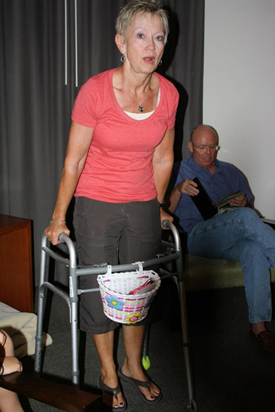 and a cheerleading podium!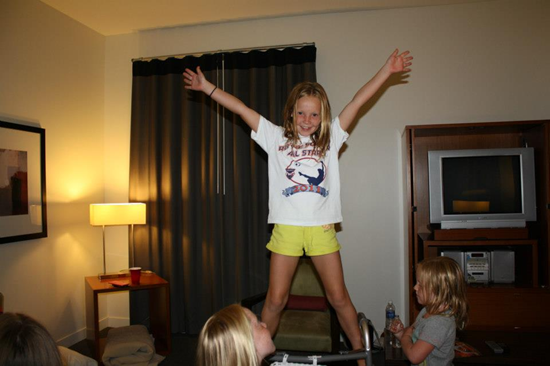 we never did figure out how to utilize the XXL adult diaper, though…
i love my family. this was a great birthday celebration for a great lady. i love you, mom, you're my hero!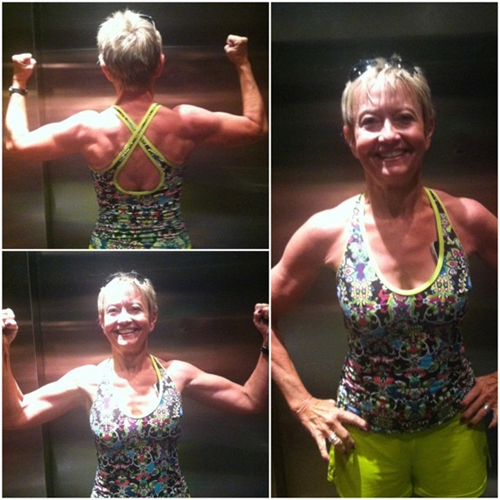 xo. janetha g.