happy sunday! marshall is busy at his fantasy football draft and the pups are licking their chops repeatedly since i gave each of them a big glob of peanut butter. since that leaves me to my own devices, i have decided to blog… since registering my vehicle, folding laundry, or cleaning the house don't sound too appealing.  yep, blogging it is.
how about i talk about my saturday? yep, saturday sounds good.
yesterday was a packed day full the five Fs. those Fs being food, fitness, family, friends, and fun. i am sure i could think of more, but "five" starts with and F, too, so that works out really well. i never said i was normal.
i woke up bright and early (no, seriously, i did–for me!) at 7 AM on saturday. don't ask why, but i was up. i originally was going to go hiking with some ladies from my gym, but it had rained all night (and thundered! so loud that it woke me up!) and was muddy, so we nixed the hike and i headed to the 8:45 GPP class instead.

(source: gppfitness.com) [pinit]
the last time i did this workout was at the beginning of july. for some reason, i was feeling extra fierce yesterday and i shaved 18 seconds off my time. it's probably mainly because it was at 8:45 AM rather than 6:30 AM (the time of day i did it back in july) but, hey, maybe i am becoming a bit faster at that whole running thing? i still don't love long distances, but short ones like this are a fun way to challenge myself and work on speed.
after squatch, candice asked if i wanted to do annie with her. no, she didn't want to have a threesome, apparently annie is a workout that goes something like this:
50-40-30-20-10 reps of:
i can't do even ONE double under (which is when you pass the jumprope under your feet twice in one jump), so i tripled the reps and did singles (150-120-90-60-30) but kept the sit-up reps the same. i recently purchased my own jumprope so i can practice at home, but i have yet to actually put the rope to use. whoops! we did annie in about 7 minutes. since we had time to kill afterward (the two workouts combined took just over 20 minutes) we filmed a couple submissions for tuesday trainer!  the theme is progressive moves–i did triceps dips and candice did planks.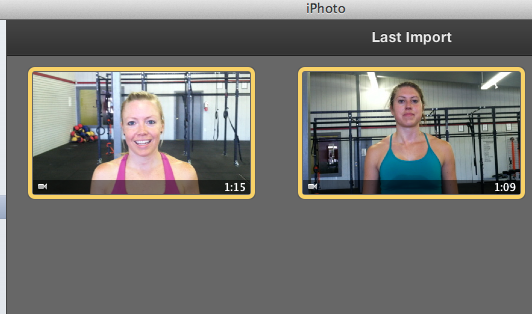 i am actually uploading the vids to youtube now! if you want to participate in this week's edition of tuesday trainer, head over to lindsay's list to see all the details. i will be sure to include a link when the videos are live on tuesday.
saturday afternoon was spent doing grown up things like opening bank accounts and drinking coffee.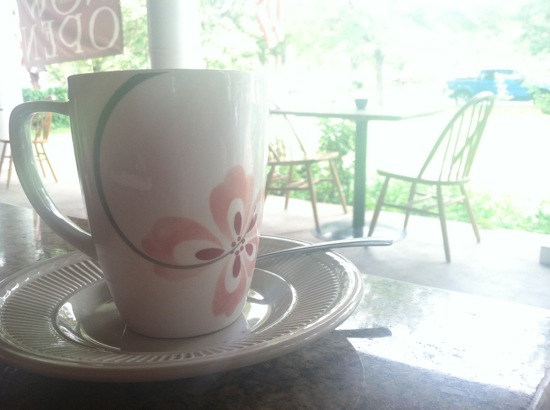 what? drinking coffee is a grown up thing. marshall and i headed to the newest restaurant in our town (bountiful)–bistro on main.
this adorable little restaurant is located in the heart of bountiful at 305 north main. they serve lunch and dinner all week, but have a weekend brunch from 9 to 2. we barely made it in time for brunch–we got there at 1:45! phew, that was close. we sat on the patio and it was the perfect temperature. the rain really cooled everything off and was MUCH needed since it's been so dry.
we started with coffee while checking out the brunch menu. the selection was limited, but it was still hard to make a decision! marshall had the corned beef hash with over-medium eggs. i went with the veggie omelet which was stuffed with several different vegetables, lots of gooey havarti cheese, and topped with avocado slices. it came with the most delicious breakfast potatoes and a watermelon matchstick–a fun little touch.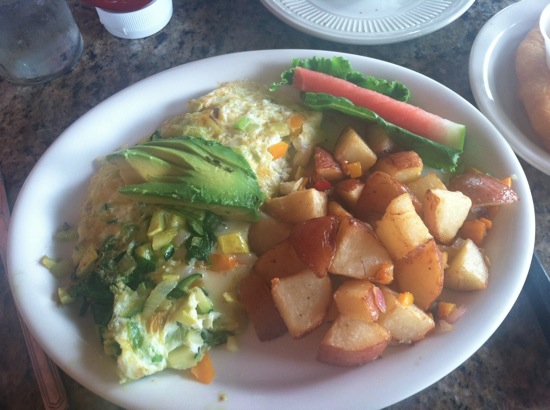 our meals also came with a scone (a utah scone) complete with homemade honey butter. this wasn't noted on the menu, so when it came out with my meal i was pleasantly surprised. i love scones!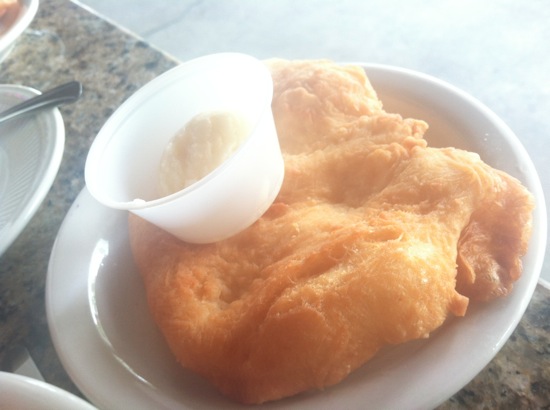 marshall and i both LOVED our meals.  our waitress, cassie, was super friendly. we are SO excited that our town now has a restaurant that offers weekend brunch. we are BIG brunch people (we go at least once, sometimes twice every weekend) but always have to go to salt lake to get our breakfast fix. prior to bistro on main, our only options were denny's or dee's. ummm, no and no, thanks but no thanks! it's safe to say we will be back to bistro on main again and again.
later in the afternoon we headed to my parents' place to help them out with a few things–they were hosting a large dinner party for their church group and my dad needed marshall's big, strong muscles. i sat and watched my mom shuck 45 ears of corn. some daughter i am, aye? we left my parents' place and headed to pick up my mother in law. she just got into town from iowa and it's so nice to be able to finally hang out with her! we decided to head home and watch bridesmaids together. such a hilarious movie–i could watch it again and again.
i decided to give marshall and his mom some solo hang time, so i went to dinner with some lady friends from GPP.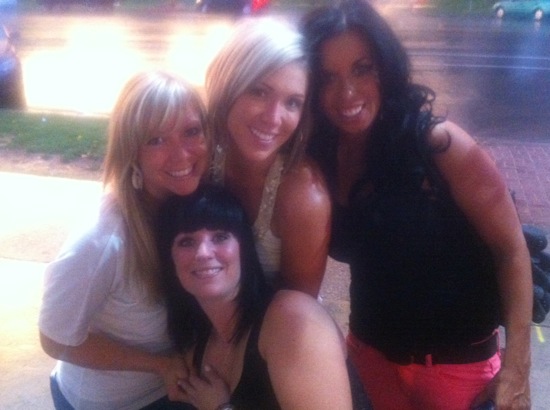 i'd never hung out with any of them outside of the gym, so i was glad they invited me to tag along. they are SO much fun! we went to the pie for dinner and then headed out to poplar, a bar in downtown salt lake.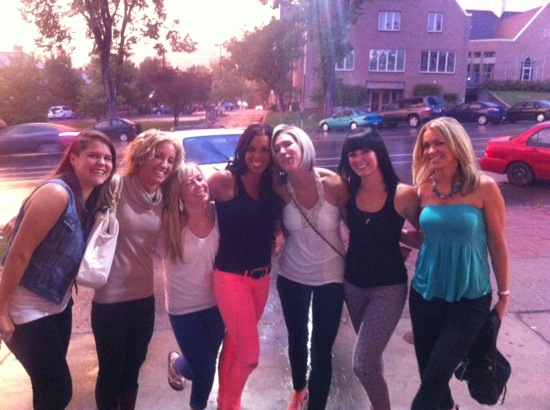 i am approximately one foot shorter than everyone i know. yep.
i must be old, because i came rolling into home by midnight. even though it was an early night, it was still super fun to get out and enjoy the last bits of summertime while it's still here.
luckily there are two more days to this long weekend, so i am going to go make the most of it. even if "the most" involves a nap… right?
have a good one!
xo. janetha g.
p.s. i notified the five mojo bar winners from my last post–so if you won, you got an email from me.