hello and welcome to thursday!
i know i have been talking a lot about eating clean and working out and being diligent with both of the above, but that doesn't mean i am cutting out treats all together! i'm not a total stick in the mud… sometimes i've got a spatula in the cookie butter jar!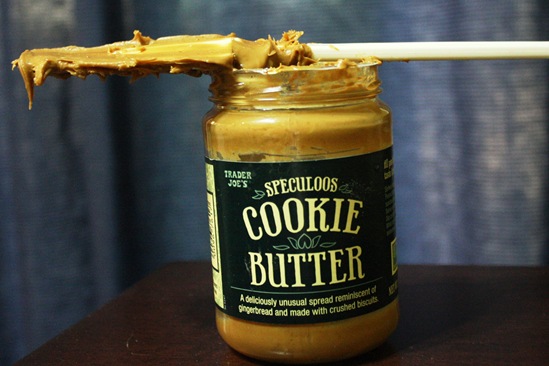 i made brownies the other night.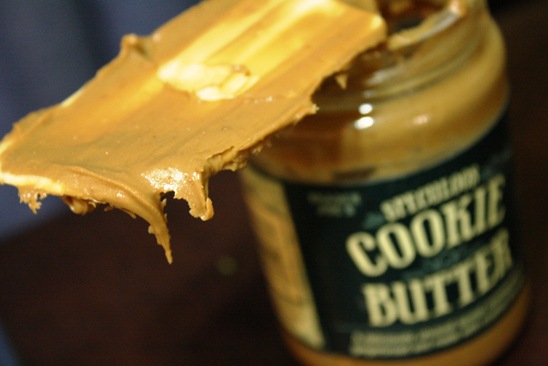 i wanted to bake, and brownies are marshall's favorite, so i made them.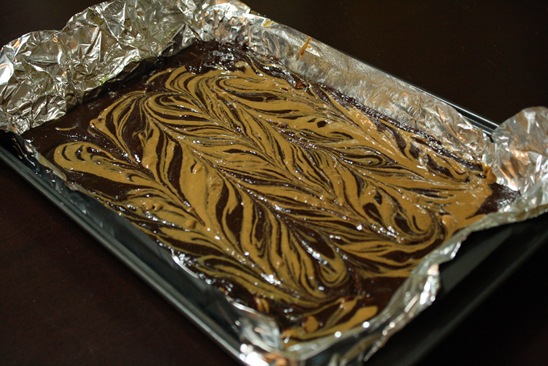 i can never just make something the same way i made it the time before (unless we are talking about the best chocolate chip cookies ever) so i put a fun little spin on these.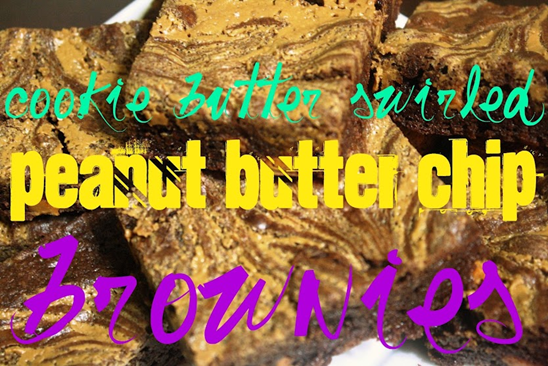 ingredients:
4 oz (four squares) unsweetened baker's chocolate
3/4 cup salted butter
1 cup evaporated cane juice or white sugar
3 eggs
1 cup white all purpose flour
1/2 cup peanut butter chips
1/3 cup biscoff spread or trader joe's cookie butter
directions:
preheat oven to 350 degrees (f).
combine chocolate and butter in a microwave safe bowl. microwave on half power in one-minute increments, stirring after each one, until everything is melted together.
add sugar, stir to combine.
add eggs, stir to combine.
add flour, stir to combine.
fold in peanut butter chips.
pour brownie batter in a 9×13 pan lined with foil or cooking spray.
put biscoff or cookie butter in a microwave safe bowl. microwave on half power until it reaches a pourable consistency.
pour biscoff or cookie butter over brownie batter in vertical lines, then slice through the batter with a butter knife to create swirls.
bake for 30 minutes. do not over-bake! let cool completely before slicing into squares (or rectangles, or triangles, or even circles!) before eating.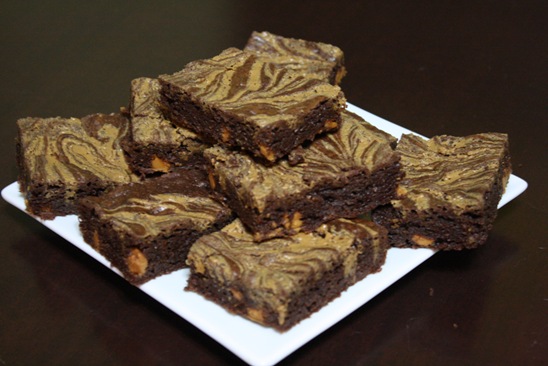 enjoy!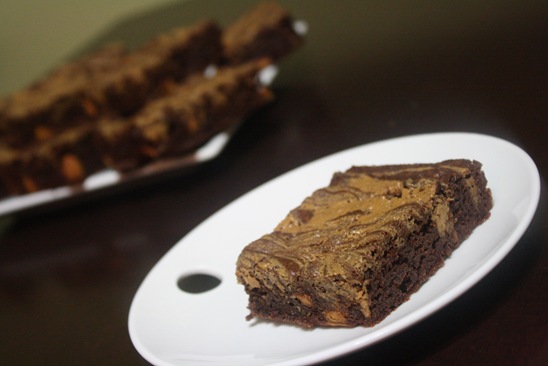 xo. janetha g.