time to answer some more of your questions!
Q: Why are you so awesome? <3
A: haha.. i really am not that awesome. well, i don't think i am. i think i am pretty OK most of the time, and i try my best to be rad.. but thank you for thinking i am awesome. i am flattered.
Q: Hey Janetha! How do you figure out the nutritional information for the meals you do? I thought about doing excel and using SUMs, but figured I would ask if you knew a shortcut! ;) Thanks
A: i use thedailyplate.com and i posted about it here.
Q: Can you honestly say that all these fitness experts are not hooked on appetite suppressants? It is impossible to eat how they eat without suppressing their appetites!
A: i am not sure which fitness experts you are referring to, but i know a lot of fitness models endorse fat burners and appetite suppressants. i have personally taken a few different brands of fat burners in the past, but i have found that they are overpriced and gimmicky.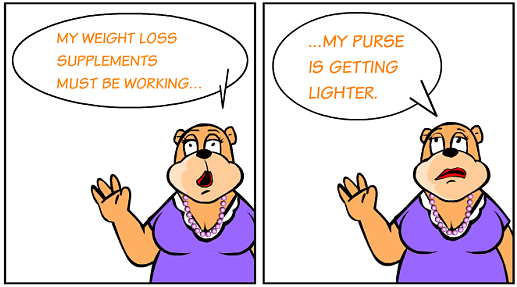 (source: supplementsandhealth.net)
back in 2008 i took EAS thermodynamx, which has since been discontinued. i had a short run with hydroxycut back in the day because i saw jamie eason endorsing it. i have also taken oxyelite pro in the past.
currently, i don't take any fat burners or appetite suppressants. my doctor gave me a scare when he told me i have a fatty liver that could be due to the use of fat burners. i think that i once got wrapped up in the whole "magic pill" idea, but then realized it just takes clean eating and diligent exercise to stay in shape. i can't speak for the fitness experts, though. to be honest, fitness is their JOB, so i think they have a lot more time to train & meal plan than the average joe does.
Q: What do you think is the best way to lose weight? I know you did BFL…do you still think that is the best? Eat Clean Diet? Intuitive Eating? Really interested in your thoughts on this.
A: i think this ties in well with the first question. i honestly think the best way to lose weight is through proper nutrition. i believe that weight loss is 80% what you eat and 20% exercise. i first lost weight doing body for life, which was AWESOME. through body for life, i learned about nutritious food and the importance of eating clean. i was totally clueless before.

(source: ultisky.com)
body for life worked wonders for me and ignited a spark for eating healthfully. however, there is not one best way. i know many who have lost through weight watchers, jamie eason's livefit trainer, and jackie warner's books. i think that the key is to find something that YOU CAN DO. if your weight loss plan doesn't seem like a huge chore, it is easier to stick to. i found that body for life eating was very simple, straight forward, and easy to adhere to. i loved the free day. i loved the variety. i am very good at sticking to something if it is laid out—it worked for me. however, i know others who hate body for life because once they hit their first free day, all bets are off! they are never able to hop back onto the clean eating wagon the next day. it's all about what you can do and what you can stick to. i just got lucky and found a program that worked well for me from the get go. is that how you spell "get go"? or is it one word? it's a weird phrase…
anyway, at the end of the day, i think that the best way to lose weight is going to be one that a) you can stick to and b) can be ongoing! for life! no fad diets, no crash diets, nothing that you can't do long-term.
Q: What advice would you give someone who wants to become a runner, but has never really ran long distances?
A: ew. gross. i have never had the desire to run long distances. my longest distance has been a 10k. i will be doing tough mudder in the fall, but the running will be broken up by obstacles so it won't be 10 straight miles of running, thank goodness. so, as far as my answer goes on this one, i have no great advice. but i CAN direct you to a few awesome running blogs—click the links and ask them this question!
Q: What is your favorite band to see live?
A: well i really LOVE to see minus the bear, they are probably my favorite band ever.. but i can't just pick one to see live! i have been to over 100 concerts in my life. i guess if i had to name some of the best, they'd include: the sounds, cults, face to face, anti-flag, and the get up kids.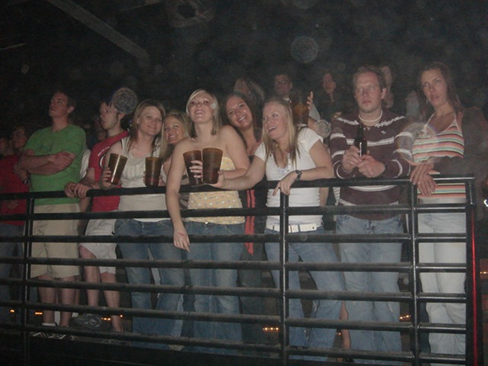 at the sounds in 2006
i am REAL excited because i finally get to see metric in concert this october! cannot wait!
Q: What would be your dream job?
A: Traveling food critic. No battle. End of story. Someone pay for me to travel the world, eat delicious food, and talk about it. DREAM JOB.
that's all for now! if i didn't get to your question, don't worry.. i will. i am answering the questions in the order they are submitted. you can submit a question using the box in my sidebar to the right.
Q for you~ what is YOUR dream job?
xo. janetha g.