hey, guys! happy friday!
tomorrow is my little penny bean's birthday—she will be four! i can't believe this little runt has grown up so much.
it seems like not that long ago that we were picking her up from the airport and taking her to the dog park for her first time.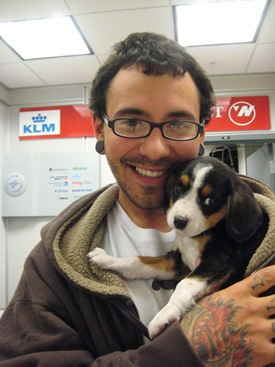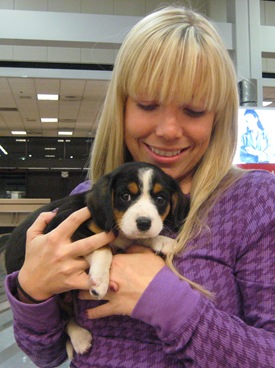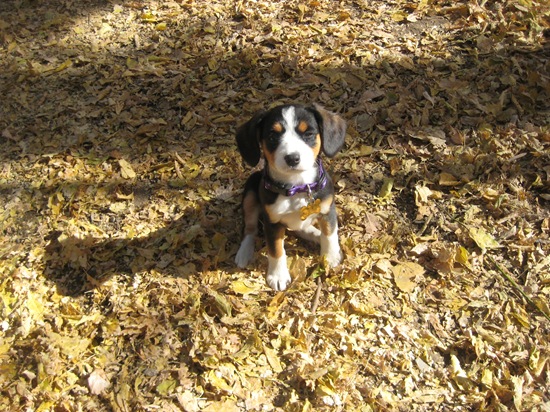 because she doesn't go to daycare on saturday, they threw her a party today—complete with a personalized cake!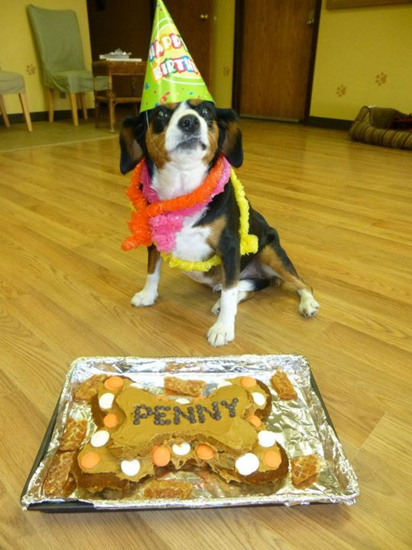 you may remember last month when randy turned seven and penny tried to steal his spotlight… well, not today! today, it was all about penelope jane.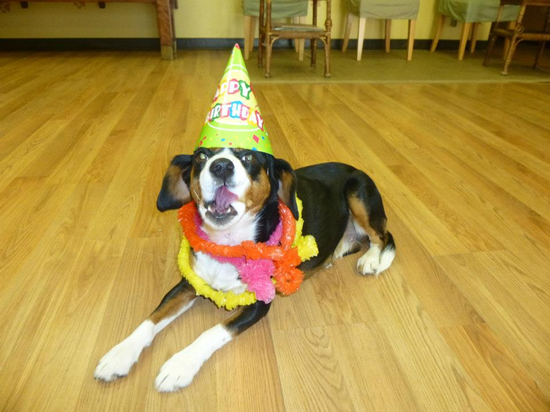 and, yes, i should warn you.. this is another one of those "crazy dog lady" posts. again.
penny, randy, and their friends at daycare all gathered together for the big party this afternoon.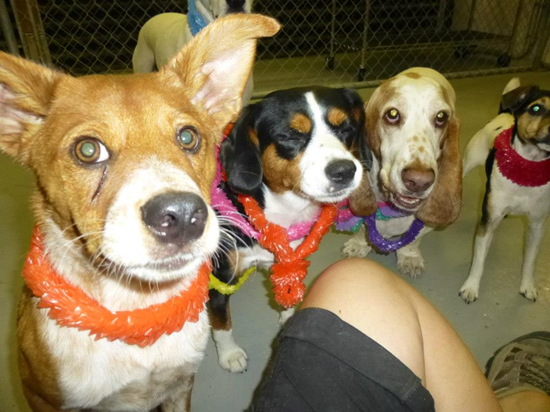 the pups all watched with hungry eyes until it was time to eat cake.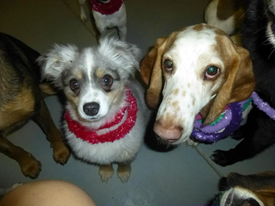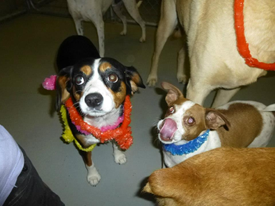 they were so stoked to finally dig in!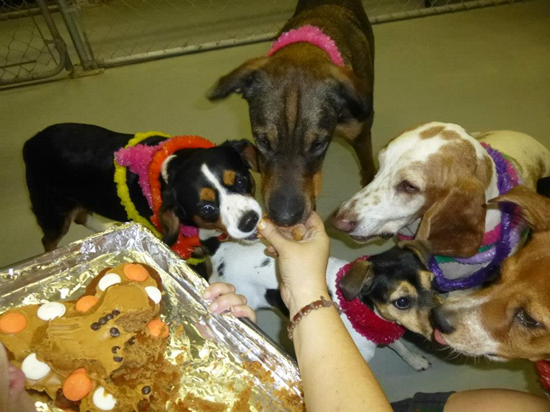 the birthday girl was totally pampered and hand-fed lots of tasty cake…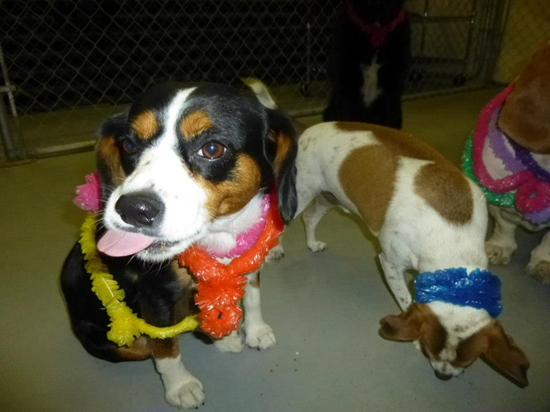 …while randy watched with jealous eyes.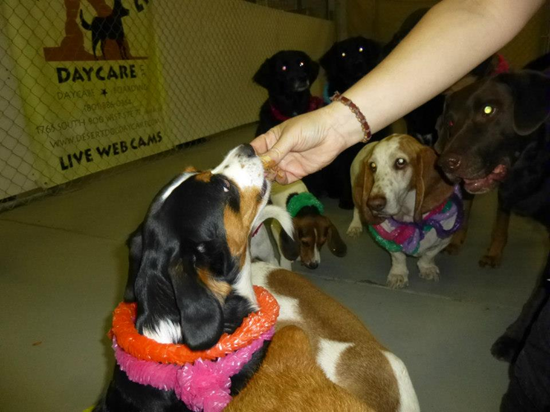 yes, it's true.. big brother randy was a little pouty at penny's party today.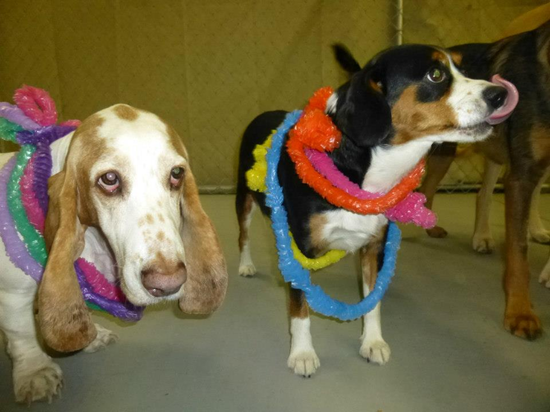 don't believe me? check out this email exchange between me and danya, the daycare owner:
danya: "Penny did so well!!  I think ol' Randy boy was a wee bit jealous of the attention Penny was getting – too funny!!"
janetha: "I saw him pouting in the corner! Hahaha so funny. Thank you so much! You guys are the best."
danya: "I am not one to put human emotions to dog's actions but I'm telling you, Randy was front and center and all smiles on his b-day, and he walked away and laid down when we were telling Penny how pretty she was during the party, he truly looked liked a human sibling that pouts when his sister is getting lavished with presents at her party!!"
soooooo funny, right? he really did just go lay down in the corner! such a party pooper!
that didn't stop the birthday girl from living it up and enjoying herself. i mean, check out that smile!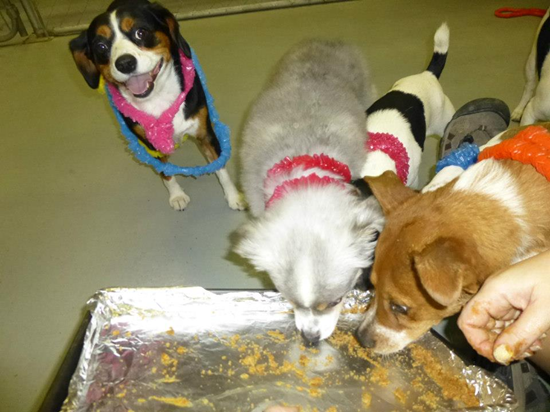 the pups gobbled up every last bit of birthday cake.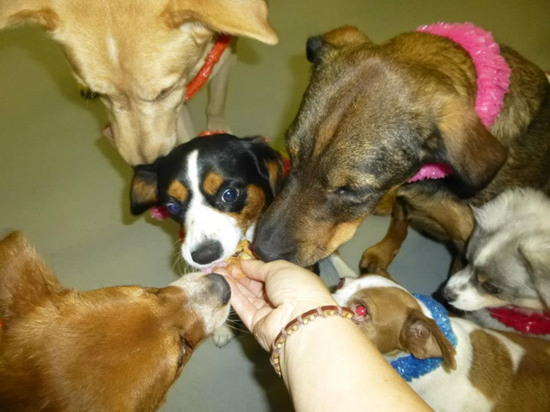 totally cake wasted.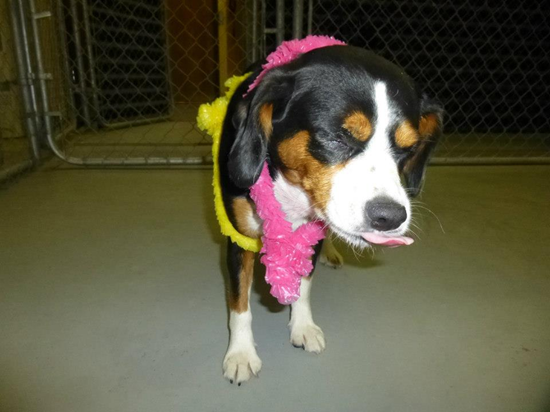 i think she was a tad disappointed when it was all gone!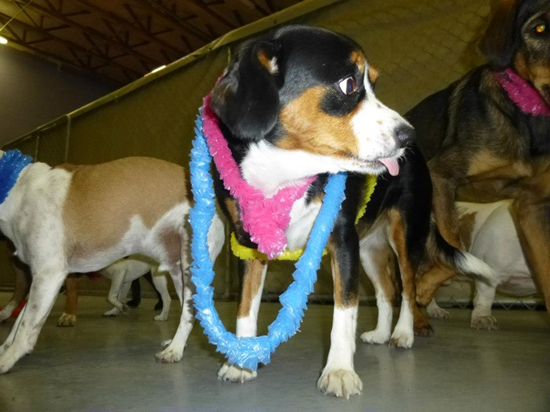 and randy? he just hogged the water dish and wondered when it would all be over. geez, someone put this guy out of his misery!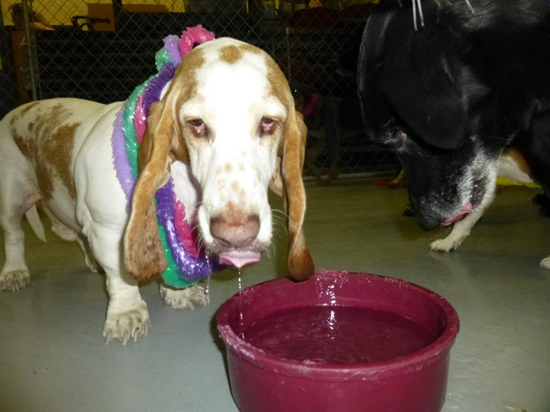 that guy. always good for a laugh. but really, he loves his sister. his quality of life doubled when we brought her home so he could have a permanent playmate.
flashback to 2008, the night we introduced penny to her big bro.
a little skeptical at first…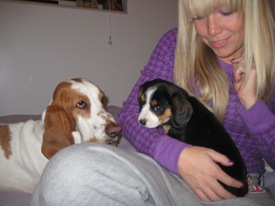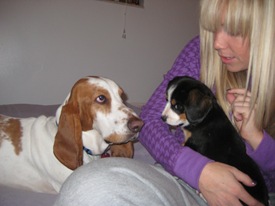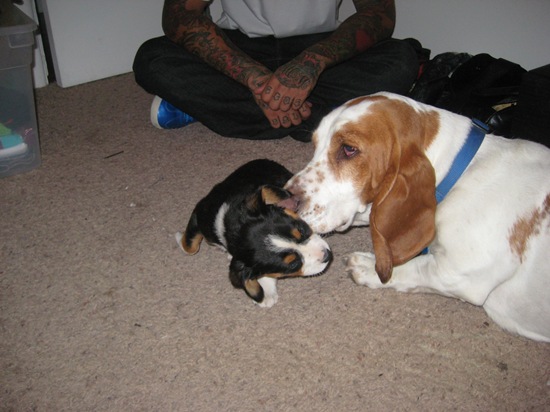 …but then it was love.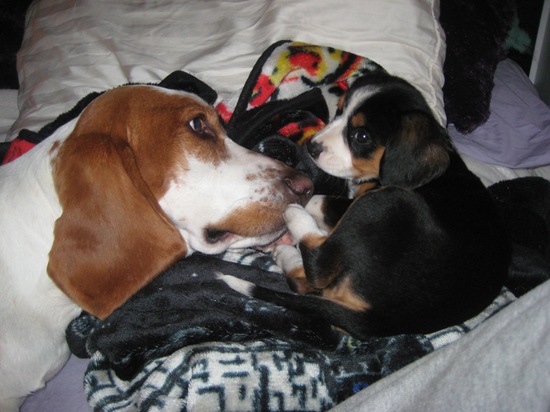 they really are best buds and are inseparable.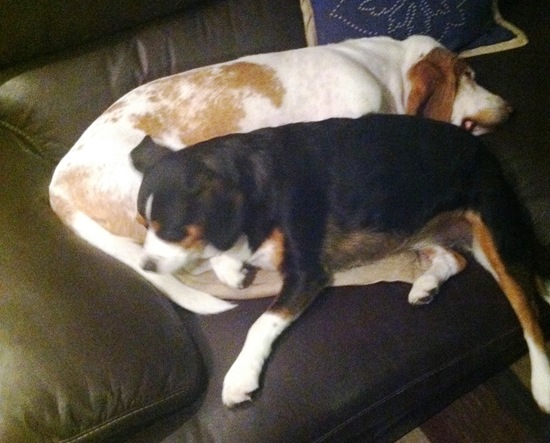 happy, happy birthday to our penelope jane! we couldn't imagine our life without this little bean.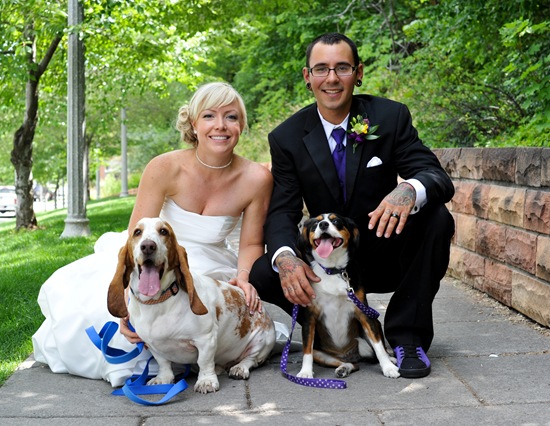 enjoy your weekend, everyone!
xo. janetha g.