hola!
i want to be fluent in spanish. opening my blog posts with "hola" is a good start, right? speaking of.. if any of you utah locals know of a place where i can take spanish lessons, let me know.
well, yesterday was jam-packed! as i mentioned before, i am participating in Rx+ week with the people at my gym. this is a 5 1/2-day challenge designed by the trainers that will jumpstart fitness and give momentum to all health and fitness goals. it consists of two workouts each day this week—one at GPP and one offsite. it's going really good so far! counting this morning, i've completed seven workouts, so i only have four workouts to go before the week is through.
yesterday's offsite workout was a group hike, but i decided i'd rather do the hike with marshall, penny, and randy. i love getting outdoors with those three. we headed up millcreek canyon to pipeline trail. you are allowed to have your dogs off-leash on all trails in the canyon on odd-numbered days. cool!
the pups had already been at daycare all day, so they weren't as rambunctious as usual.. but we managed to make the 2.5-mile hike up to the top in around 40 minutes. i wore my new new balance minimus shoes that are designed for trail running (but i had just been using them at GPP until yesterday.) love them!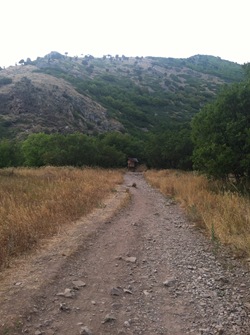 once we hit the top, penny was quick to pose on the pipe with each of us.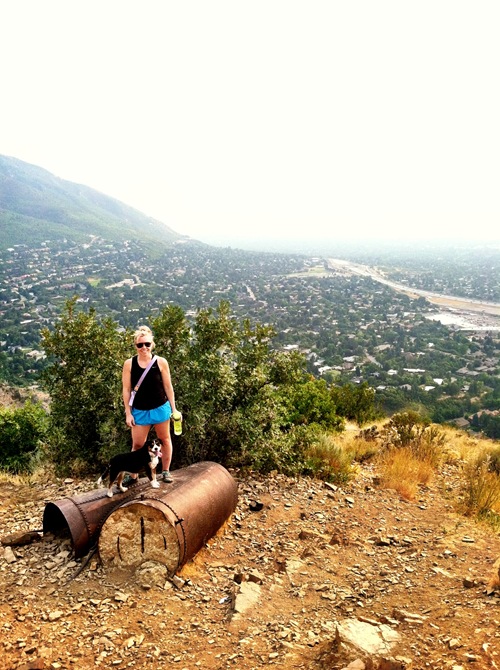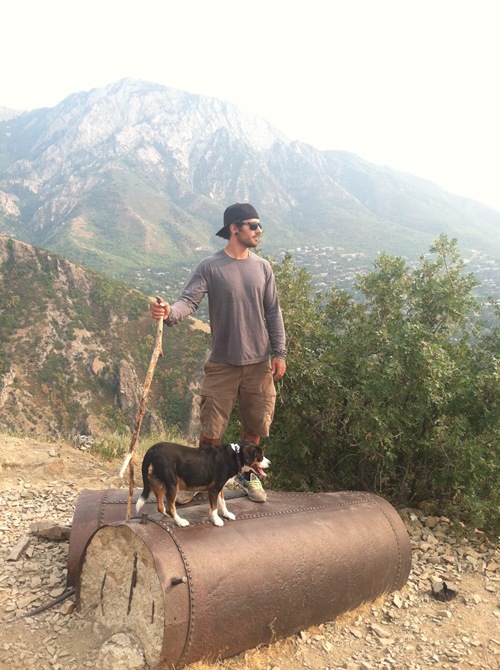 randy wanted nothing to do with that dumb pipe! but he did match the rocky surroundings perfectly and i managed to get some stellar shots of him and his long, long tongue.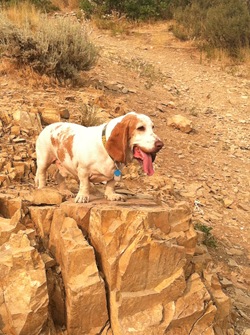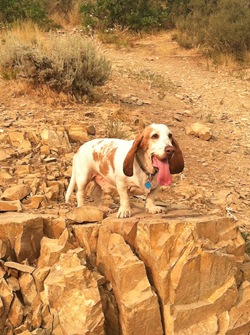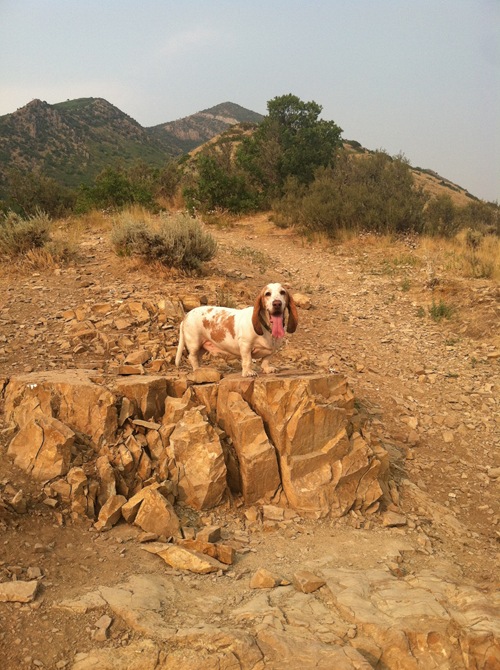 we took a short water + fruit leather break before heading back down the mountain.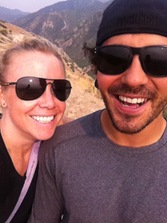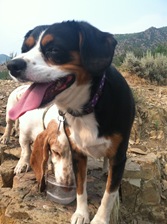 after recharging our batteries a bit, we headed down.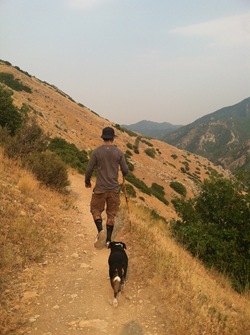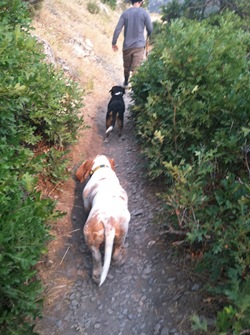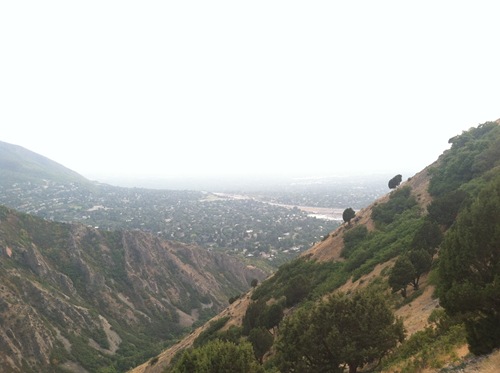 check out these sweet lens-less glasses marshall found on the trail—so cute, right?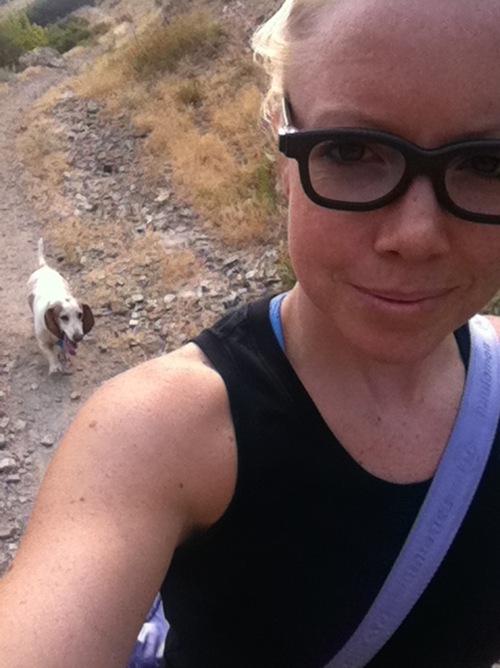 the way down took soooo much longer than the way up. randy pants was running on empty and those short little legs did him no favors. however, he hiked the whole way down with a smile on his face. that dog LOVES to hike!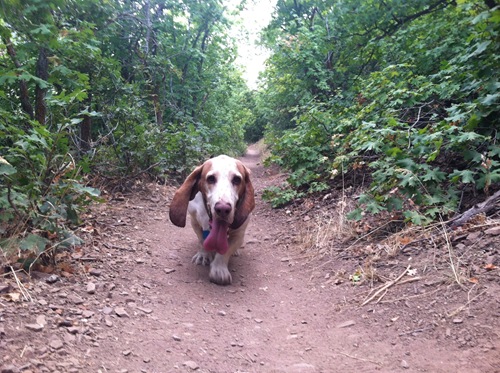 we made it back to the car in just over an hour. it was such a fun family hike!
i spent the rest of the evening at kerryne's where she, amanda, paija, and i watched the little mermaid. yep. we belted out every song and, as it turns out, i have almost all of the dialogue memorized.. so i recited that, too. i forgot how much i love the little mermaid! my top five favorite disney movies are the little mermaid, alice in wonderland, the lion kind, aladdin, and beauty and the beast. i am sure these picks have everything to do with the fact that i was born in the early 80s.
anyway…
a few things for you to do if you feel so inclined:
have a great day!
xo. janetha g.