hey, guys! you all said you have loved reading about others' transformations when i have posted them in the past, so i have recruited another fabulous blogger to share her transformation with you today. i am so excited for you to read her inspiring journey of losing over 50 lbs in the past year!
if you have gone through your own transformation (it does not have to be weight loss/weight gain! it can be any kind of personal transformation) that you would like to share here on meals & moves, please let me know so we can arrange something.
today's transformation comes from molly. enjoy!
Hello everyone, I'm Molly! I hail from the province of New Brunswick, on the East Coast of Canada. By day, I work as a corporate writer and editor. By night, I spend time writing and editing over on my personal blog at www.afreshstartformolly.com.  Please come over and say hi – everyone has a story and I'd love to read yours! Thank you, Janetha, for having me!
My history:
I grew up at a healthy weight by staying active.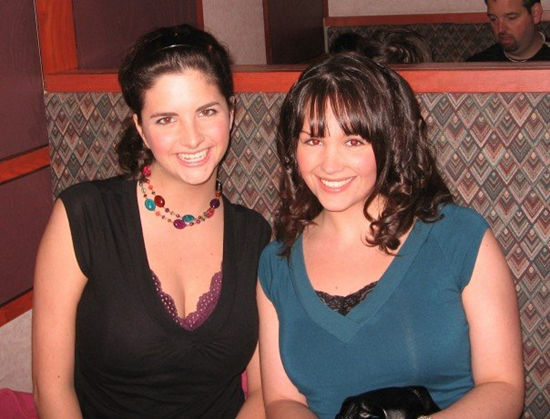 During High School
In university, I began putting on the pounds from the typical student love of alcohol, Kraft Dinner (known as Kraft Macaroni and Cheese in the U.S.) and nachos. Still, my doctor's appointment the summer before I went into senior year revealed that I wasn't clinically overweight.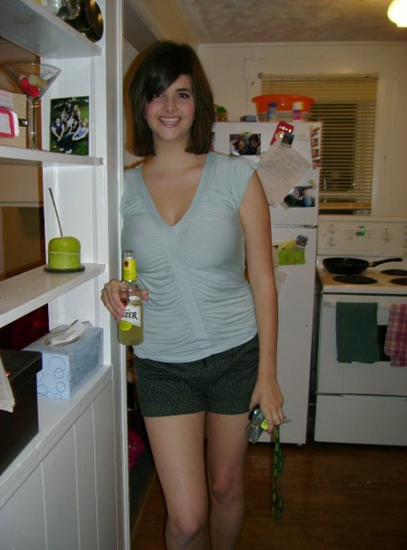 During University
In my senior year of university, I was hospitalized for depression and anxiety that had been brewing for a long time. I don't blame my weight gain on my illness, but the combination of staying in bed, fearing exercise, and taking a medication that made me crave ALL OF THE CARBS (seriously, I contemplated eating raw potatoes) didn't help. I started ballooning and didn't stop after graduation.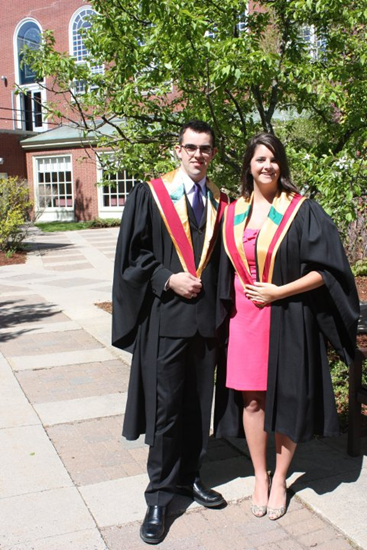 At my University Graduation
My tipping point:
Last summer, a year after graduating university, I had it in the back of my mind that I would like to try Weight Watchers. I was finishing up therapy and was slowly learning that concrete goals and programs were the best for me. I had joined a Learn To Run club in March, but it hadn't caused me to lose any weight. I was still in plus size clothing.
Let it be known: exercise helped me get back to a healthy mental state, but I didn't lose weight until I paired it with healthy eating.
My 23rd birthday party was held at the end of July at the lake my family goes to every summer. It was an amazing time spent with my sister and cousins. But, as usual, I was in tears over the photos. I worried about all the special photos to come – family photos, my wedding, portraits with my future children. I also worried I'd be too physically unhealthy to enjoy those milestones. When I got back from the lake, it was finally time to commit to healthy eating. I wasn't going to wait around any longer.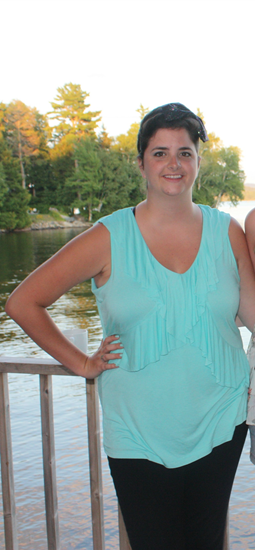 My "Before" Photo on my 23rd Birthday
How I took the weight off:
On August 6, my boyfriend took me out for a "last supper." I got a giant poutine – a French-Canadian dish of fries, cheese and gravy. Next stop was Walmart to buy a scale.When my weight popped up on the screen, I freaked. I was so mad at myself. So I whipped out my credit card, wiped my tears, and in the morning I began my first day following Weight Watchers Online.
I had always found nutrition confusing, so I was worried I'd get overwhelmed. The Weight Watchers Points Plus Program was a great way to introduce myself to the science of healthy eating. The points made the decisions for me and before I knew it I was naturally gravitating to the right options. Slowly but surely, I started researching more about nutrition.
I was always highly concerned with other people's conceptions of me. I played many sports and got my first gym membership at 15, but I still wasn't thought of as an athlete. Instead, I was Molly – the gangly, awkward bookworm. I finally realized only I had the power to decide who I was. I joined the YMCA a month after starting Weight Watchers. I started becoming really interested in setting fitness goals. I ran three 5K races in 2011, and after a back injury this winter, I have returned to training. I did my first triathlon in July.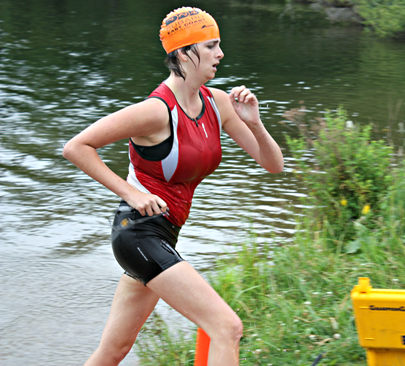 My First Triathlon!
On August 7, the first anniversary of the day I started Weight Watchers, I started training for a 10K race in October. I now think of myself as an athlete, and I know that identity was always a part of me. I no longer care if others agree.
In April, eight months after I started my journey, I was down 50 pounds. My boyfriend and I went to Florida to celebrate and came home with a set of photos that I am not ashamed to hold on to as memories.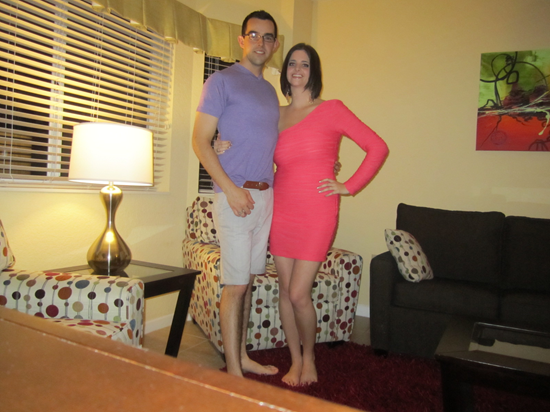 Celebrating 50 pounds down in 8 months!
Where I am now:
In June, I settled on my goal weight.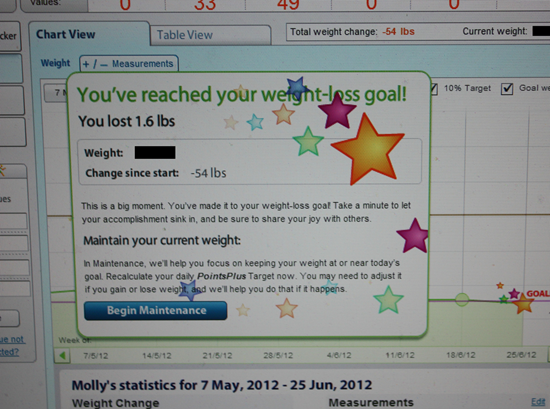 Goal!
I'm still there and holding steady with a 54 pound weight loss.

Maintaining my goal weight!
Maintenance is as much of a journey as weight loss was, but I don't live in constant fear of gaining the weight back. I know that the way I have educated myself on nutrition, combined with my fitness goals, is enough to help me stay successful. I am ever-learning and ever-evolving. I also focus every day on the "happy" part of my life – I speak positively to myself, push beyond my comfort zone, and don't stay shackled to the scale. Sometimes I even eat my beloved poutine!

Final pieces of advice:
Although Weight Watchers was a great way for me to stay organized with my food choices, there are three simple ways I lost weight that didn't require paying for a program. I'm no expert, but I know these steps absolutely work and I stand behind them 150 percent:
Eat less
Move more
Drink water
I also believe you have to be ready to lose weight. When you are ready – make the full on commitment. Don't tell yourself you'll "try to eat better," or "maybe go the gym here and there," because before you know it, another year will have gone by and you'll still be beating yourself up.
Practice tough love.
Set it in stone.
I call it "flipping the switch."
Tell yourself that there is no other option – this is your life now. Because, guess what? Only then will you be giving yourself the care, commitment and attention you deserve.
-Molly
Qs~
Have you tried Weight Watchers?
Do you have any questions for Molly?