ready for random? i am.
1. we just got done eating mahi fish tacos for dinner, and now i am eating the cabbage slaw (red cabbage, lime, and plain chobani) by the spoonful. i cannot stop. i never knew i liked cabbage so much! (but the lime is really hurting my geographic tongue. you'd think that would be reason enough for me to put the spoon down. no.)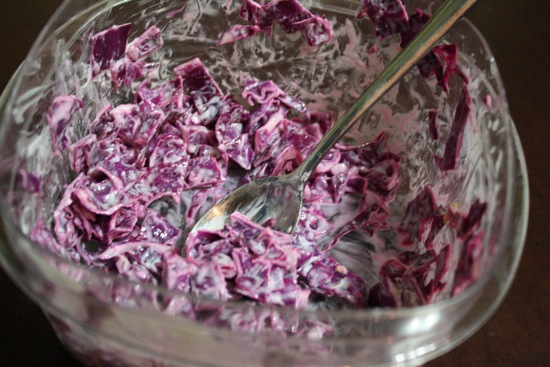 2. i need to do a post about my geographic tongue. been meaning to for a few years now…
3. we went camping last night! our friends lindsay and brandon invited us to camp with them up in the uintas.. specifically at a rad little secluded campsite overlooking lake beth. or is it beth lake? either way.. it's gorgeous.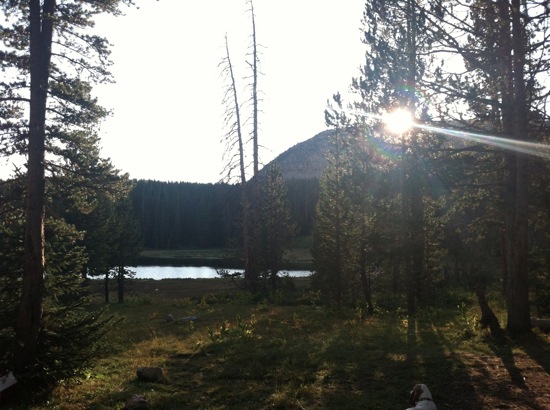 4. randy hates water. but he walked down by the lake with marshall and the other pups.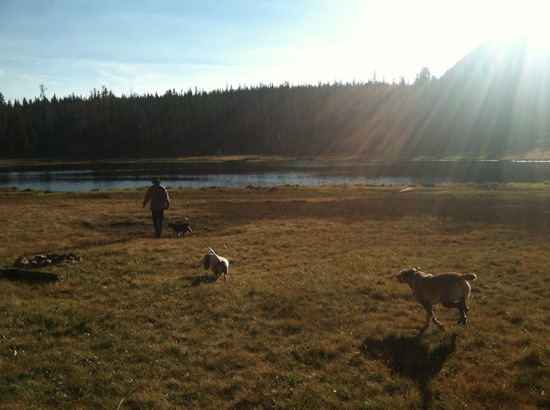 and then he proceeded to stumble into a sinkhole of thick, stagnant mud. he was so surprised! we all were. it was sad, but ridiculously hilarious.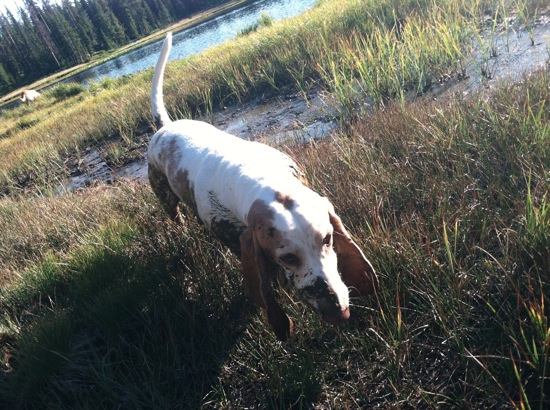 he looked like a chocolate dipped basset hound, but not quite as sweet..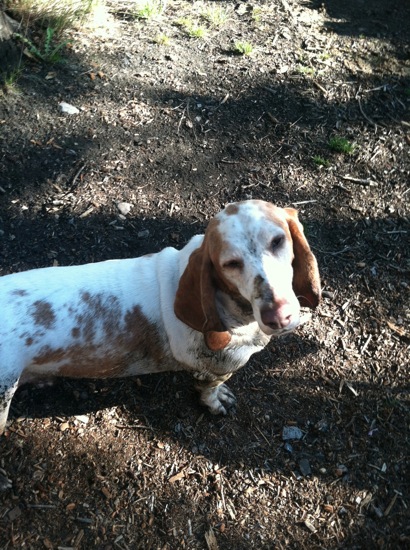 who am i kidding? he's sweet. super sweet. even when covered in mud.
5. i checked another item off my summer bucket list! i made dutch oven peach cobbler. IT WAS SO FLIPPIN GOOD.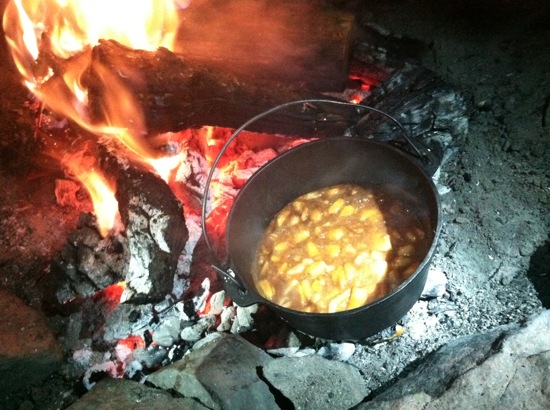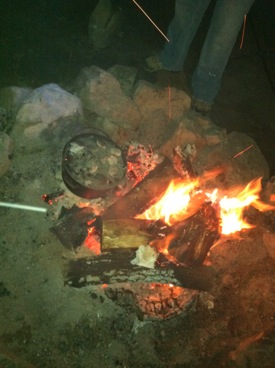 yes.. we took vanilla bean ice cream camping. it was a tad melty, but you can't have peach cobbler without vanilla bean ice cream. that's a crime.
 6. one of these things doesn't belong.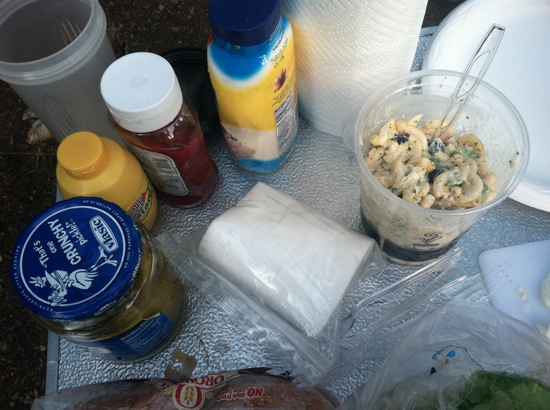 hint: it's the bag of toilet paper. toilet paper does not go on burgers.
7. i impulse bought cosmo today at the store. i don't think i've read this mag in over five years! i'm always sucked into the fitness and food magazines.. i decided it was high time for some sassy sex articles and useless beauty tips.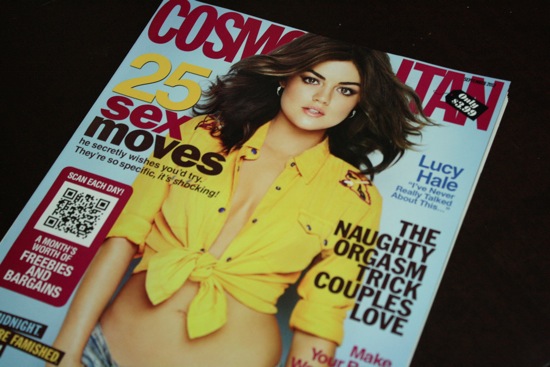 8. tomorrow is day one of Rx+ week at GPP. i am a little worried about how the week is going to pan out. in GPP's words: Rx+ week is 5 days of two-a-day workouts (11 total workouts counting saturday's) that will jumpstart fitness, weight loss (if needed), and give momentum to all fitness and health goals.
i am not too worried about the two-a-day workouts.. i can do that for five days. i am a little worried about the nutrition plan. only because i have been eating HORRIBLY since back from costa rica. however, i am welcoming Rx+ week with open arms and i am certain that it came when it did so i can clean up my act and pull myself out of my crappy eating & ho-hum fitness funk. the nutrition plan is nothing crazy, but it does require me to eat the same thing every day for five days. the science behind this plan is when you have limited options, you are less likely to stray from a nutrition plan. sure, it may get boring, but it's only five days. 
i will keep you guys posted on how i do. i am going to give Rx+ week my best shot!
9. he got a bath. (penny got a bath, too. two, actually, because she rolled in the dirt out back immediately after her bath. rascal.)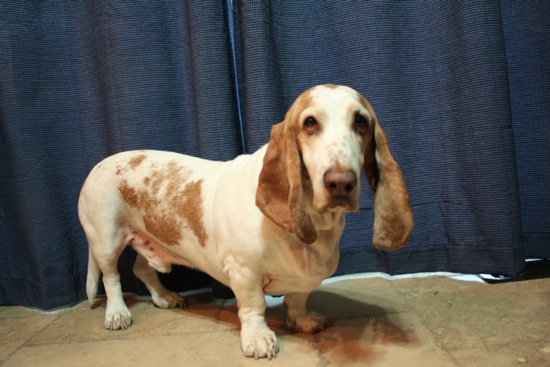 10. CANNOT WAIT FOR THIS SHOW.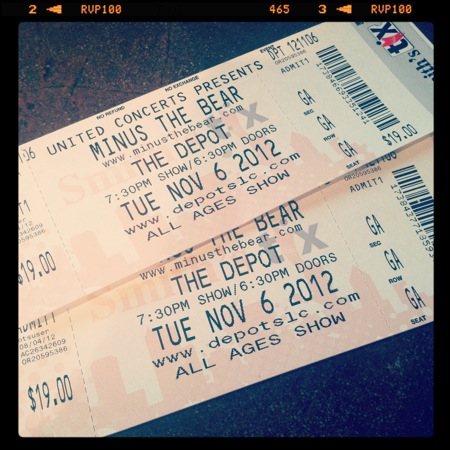 11. i made goat cheese & red pepper quinoa cakes the other night. they were so delicious. recipe to come!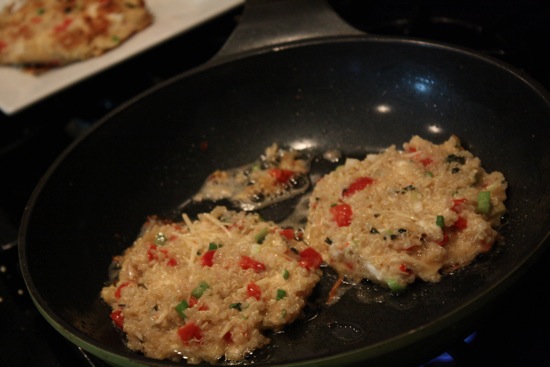 12. i have been blogging less. it's good for me. speaking of… i'm gonna go now… me and my mister are going to watch batman begins. i will leave you with a few more camping photos!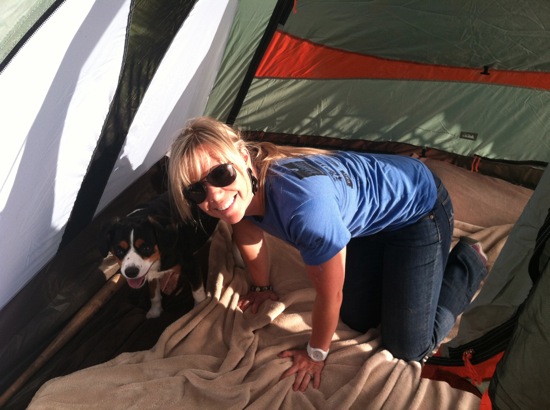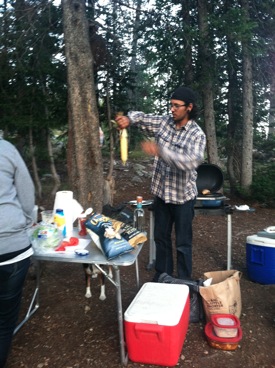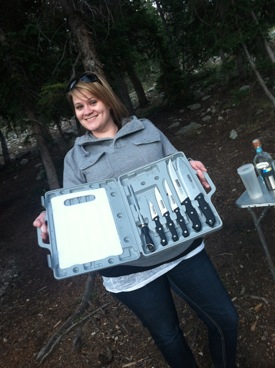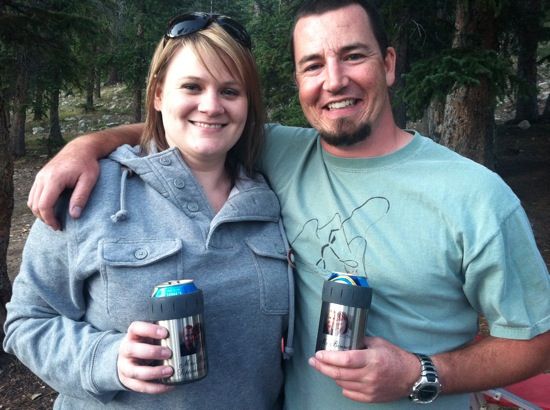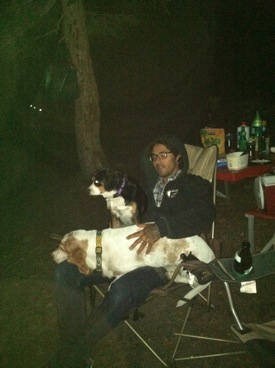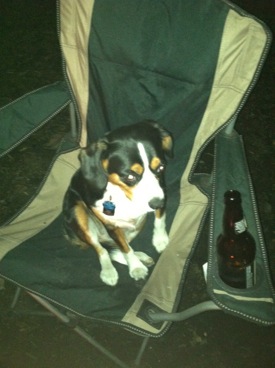 Q~ what was your weekend highlight?
xo. janetha g.