hello and happy middle of the workweek to you. hope you are plowing through your day job (if you have one) and enjoying your free time. you must have a bit of free time, since you are reading this post, so i am happy to learn you're not too busy for blog reading.
i mentioned that i didn't really work out on my vacation. that was a lie. i worked out one and a half times! in twelve days. that should count for something. one of the days i did two rounds of this workout (the workout called for 5 rounds, i did two, that's why i am counting this as a halfer workout) on my hotel room balcony (minus the run and i used my duffle bag instead of dumbbells or kettlebells.. improvisation, folks!) and another day i did a beach workout with kristen and nick.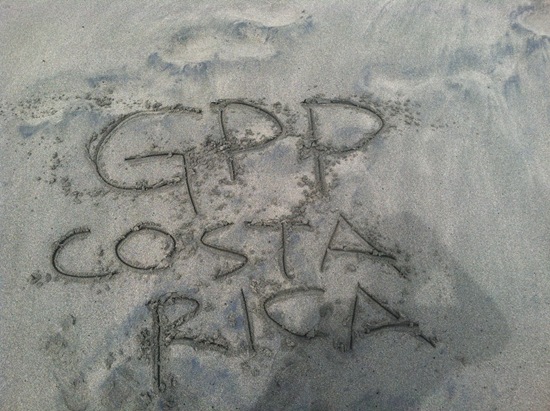 the beach dogs even got involved!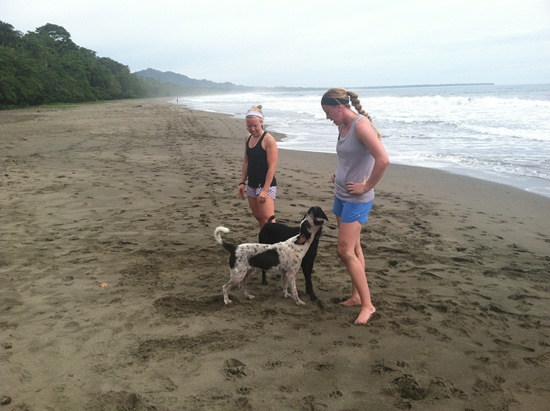 we decided we wanted to work a little bit of our lower body and a little bit of our upper body. we chose jump squats and inch worm pushups for our moves. jump squats are pretty obvious.. you squat, you jump, you repeat. inch worm pushups are a bit tricky. basically you do a strict pushup, then walk your hands in closer to your feet and do an upsidedown V pushup (which targets your shoulders) and that is one rep. you walk it back out to standard pushup position and repeat.
the workout went like this:
costa rica beach workout
200m run/sprint
20 jump squats
200 m run/sprint
10 inch worm pushups
200 m run/sprint
18 jump squats
200 m run/sprint
9 inch worm pushups
repeat this sequence, decreasing jump squats by 2 each time and inch worm pushups by 1 each time until you get to 2 jump squats and 1 inch worm pushup
running…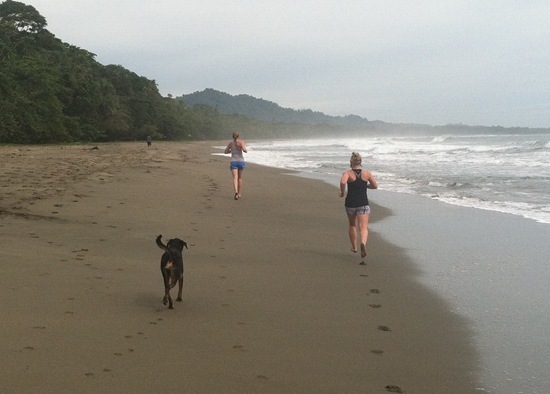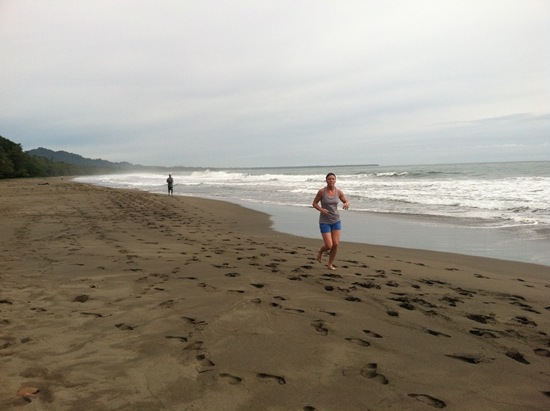 squatting…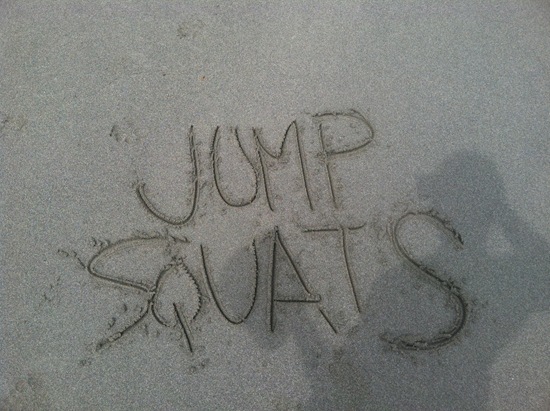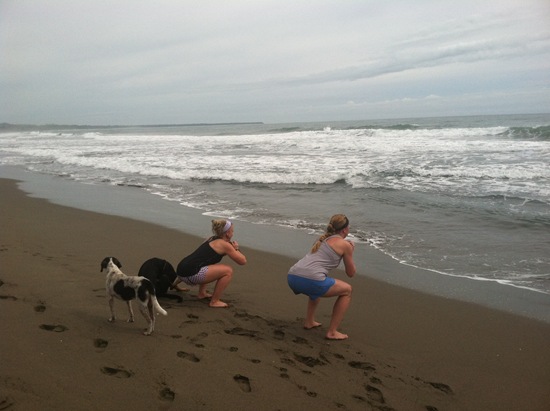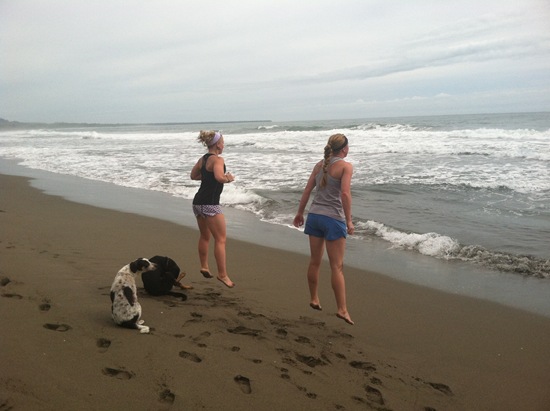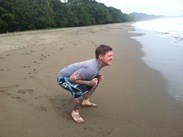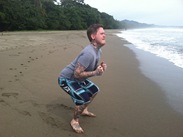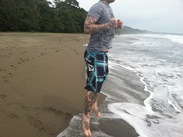 inch worming…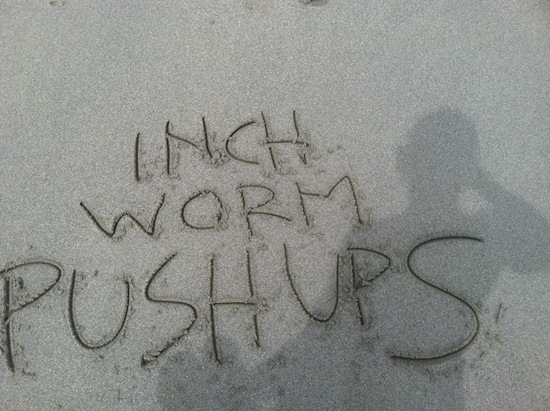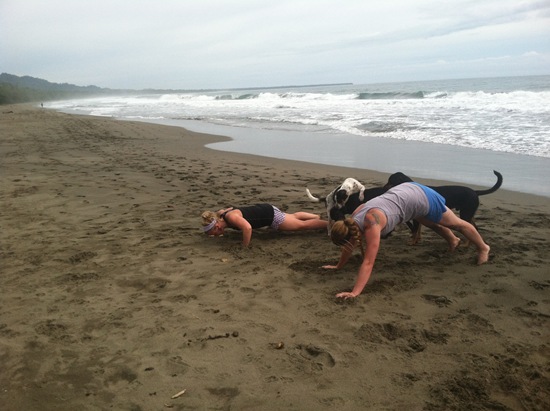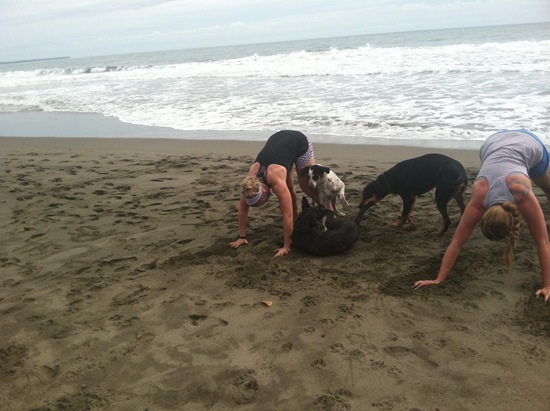 those dogs were the best! (aside from penny and randy, naturally.)
it was such a fun workout! it was actually easier to breathe thanks to the lower altitude compared to utah. but that ease was cancelled out by the extreme humidity! we definitely felt the heat. the workout took us around 30 minutes and we were drenched in sweat afterward! it was nice to cool off.
i love that you can make up a workout on the spot no matter where you may be! using your own body weight to get a workout in is the best. relaxing and blowing off workouts for awhile while on vacation happens to be the best, too.. i would know. ha.
even though i took the rest of my vacation off from working out, i came back home and hit the workouts as if i hadn't missed a beat. this was maybe not the best idea, considering the severe case of DOMS i experienced after my first week back.. but it was nice to be back at GPP, working out with all the inspiring people at the gym.
actually, i was back just in time for GPP's second birthday! last wednesday the gym celebrated two years in business and it was a big celebration.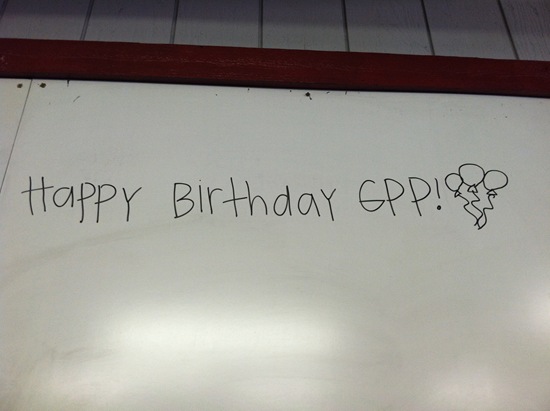 the workout was a TON of fun—it started with some hops and serious squats and then we did lots of different obstacles.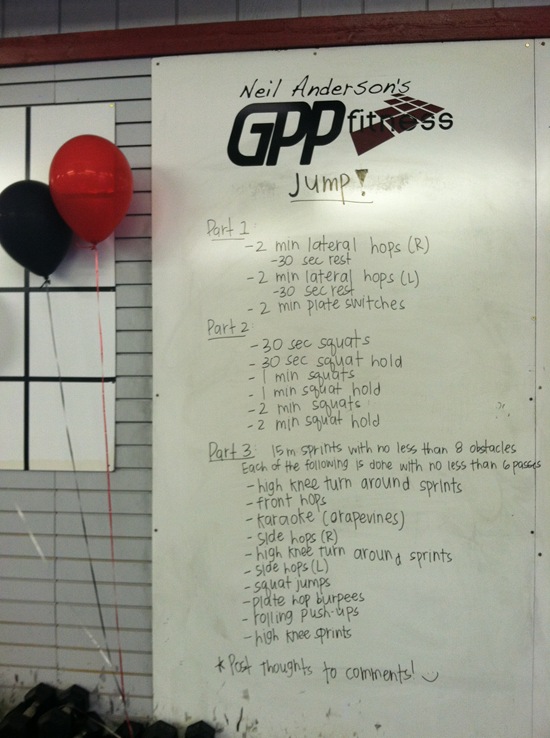 the 6:30 AM class was packed!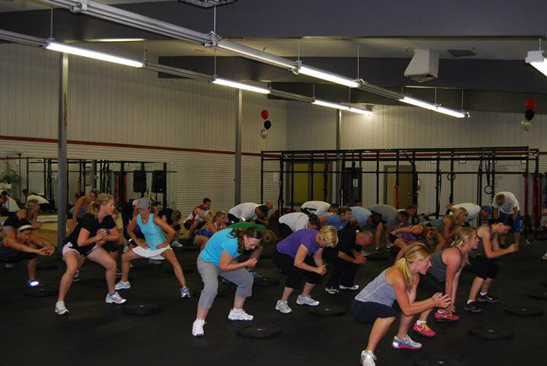 source: gpp's facebook
i was able to work out next to the fabulous candice.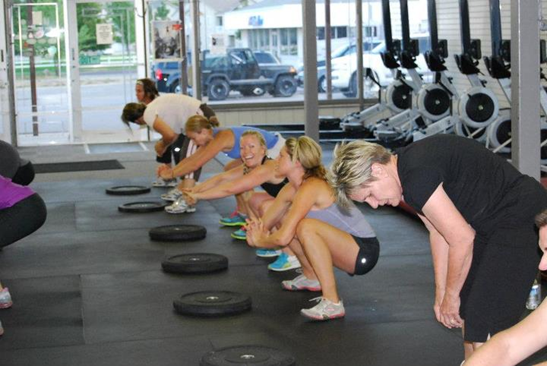 source: gpp's facebook
we were beat (but smiling!) after the workout!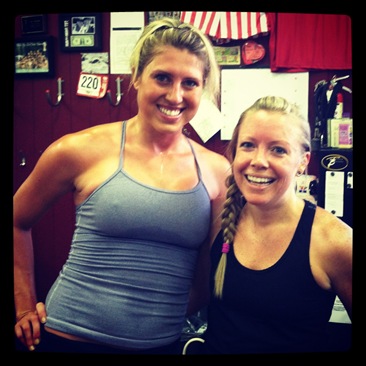 there were balloons, prizes, and refreshments for all.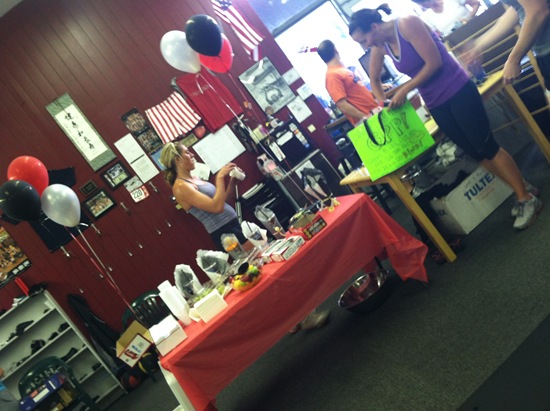 you know i was stoked about the houndstooth decor.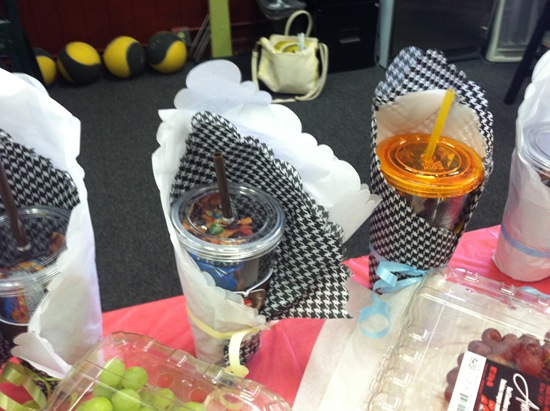 i brought kind bars to share with everyone.. thanking GPP for being so KIND. oh, i'm punny.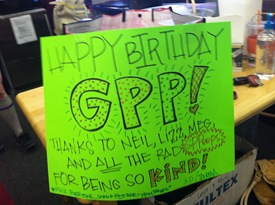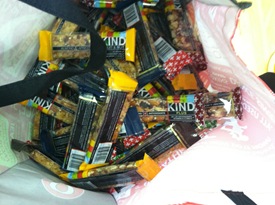 seriously, though, i love the trainers and all the people who go to GPP. it's a great place to get fit and i am glad i started going back in april. i mean, who wouldn't want to take workout orders from lizz?!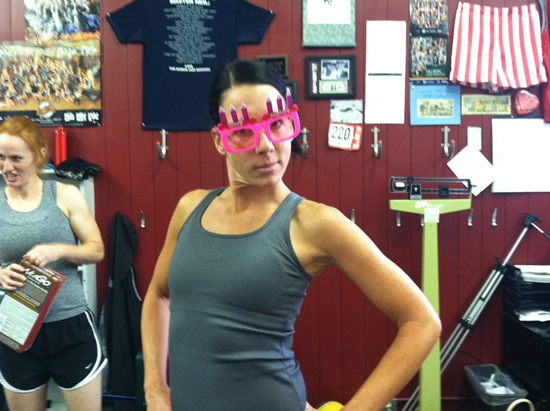 she's even cooler than she looks.
whelp, that's enough workout rambles out of me for tonight! check ya later alligators.
Qs~
1- do you work out when on vacation?
2- do you prefer to work out on your own, with a partner, or in a group?
xo. janetha g.