as you know, i recently returned home from costa rica. it's in the southern part of central america.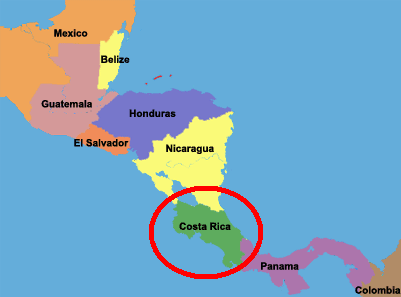 i went with marshall (my husband), kristen (my best friend), rory (her boyfriend/my friend), dave (marshall's friend.. well, mine too), and nick (same as dave) to puerto viejo, which is on the caribbean side of the country, near panama.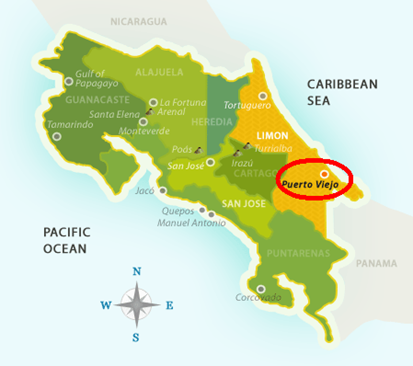 we stayed at an incredible little bed & breakfast called banana azul. kristen & rory stayed there two years ago and loved it so much, they had to go back. i don't blame them.. i can't wait to get back there myself. i reviewed the hotel in GREAT detail on their tripadvisor profile.. click here if you want to read the ramble. in a nutshell, it was an amazing hotel with delicious food, friendly service, beautiful views, comfortable rooms, lots of hammocks, and is a stone's throw from the black beach of the carribean sea. playa negra.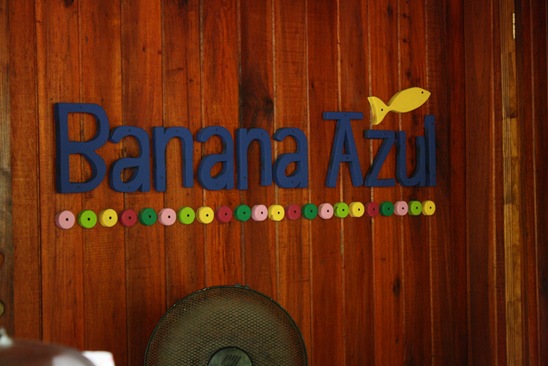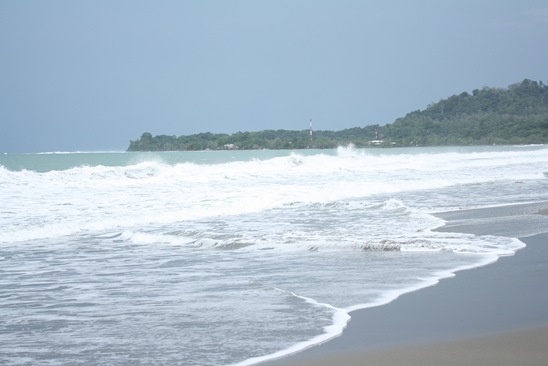 they also have lots of dogs at banana azul. and cats in baskets.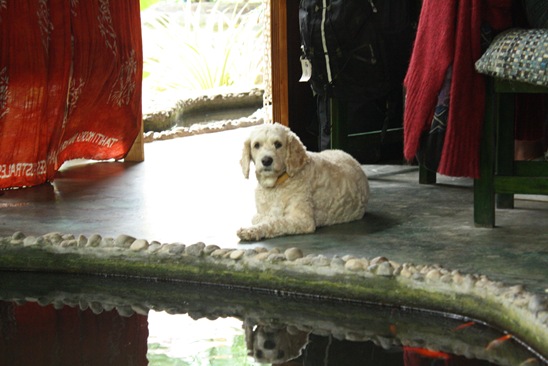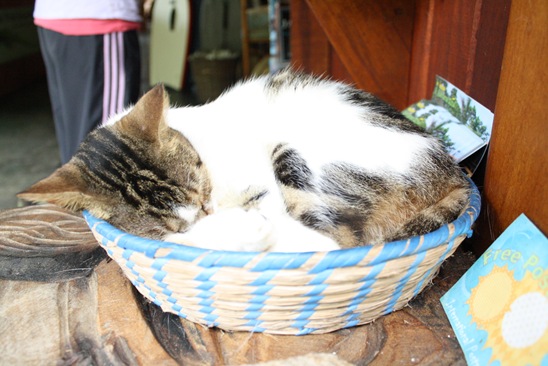 i am not going to recap this trip the way i have recapped my vacations in the past—meaning day by day, bit by bit. this trip was different. i couldn't—and wouldn't recap each day even if you asked me to. let me elaborate on why…
typically when i go on vacation, i am that crazy tourist who takes a point and shoot camera, a DSLR camera, AND an iphone camera and comes home with nearly 1,000 photos. literally—a thousand images stamped on various media cards for me to load onto my computer, blog about image by image, retelling the whole trip (which–to be honest–is something i do enjoy doing.. i like to write), and then probably never look at again. i mean, sure, i'll see the few photos that i end up printing.. but when i think back, i really don't go look through my thousands of vacation photos. ever. maybe some people do… i just don't. in fact, when i was in jamaica, i even bought a special album to print all the photos and place in the album so i could flip through the memories any time the mood struck. guess what? that album is on a shelf.. collecting dust.. not a single photo filling the pages.
when i went to cabo on my honeymoon, i came home only to realize i'd lost my point and shoot camera. it was missing… along with the majority of the photos from the trip. i was absolutely devastated. i called the airlines, called the hotel, and i cried… multiple times. but after the initial disappointment, i realized it was really no big deal. just because i didn't have a zillion photos of my honeymoon didn't make the trip less special, less enjoyable, or less memorable. and, let's be honest, how many times would i have gone back and looked through the photos in the past two years? my guess… zero times.
what i am getting at is that i realized something in costa rica. photos are great. i love photography and taking photos of beautiful things.
people, food, animals, nature.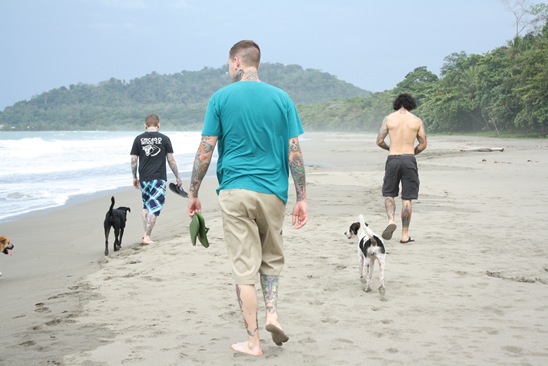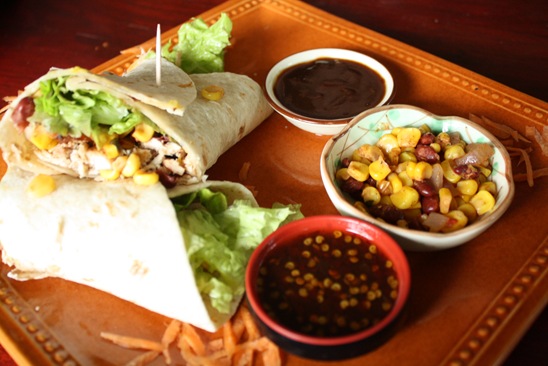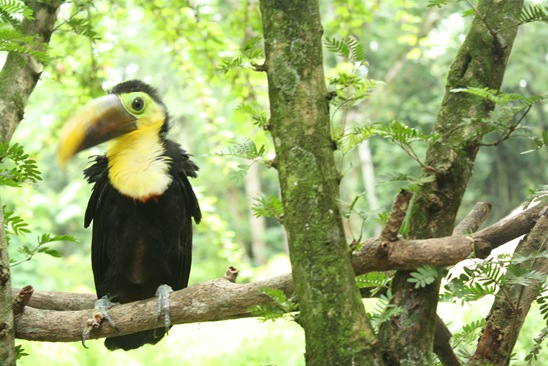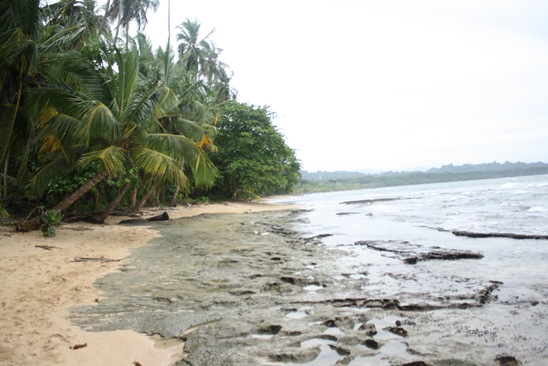 i'm passionate about it. i enjoy it. but i also realized it's not necessary to photograph every. single. little. thing. we did on vacation. in fact, i believe i enjoyed myself more because i didn't haul around my DSLR camera the whole time (and i also had less chances to break it… like i did on my honeymoon in 2010… and again on my trip to mexico earlier this year. not kidding.)
i also realized that the travel journal blog posts detailing every little moment are probably great for me to write and look back on.. but for my readers? not so much. yes, several of you may enjoy the posts.. but the majority of you probably skim over them. i know this because i typically skim over long, rambling travel posts that are on the blogs i read. even my favoritest of blogs. yep, favoritest is a word. in fact, most people are probably skimming over this right now.
so, with my costa rica trip, i decided i was not going to be the crazy photographing tourist that i typically am. i wasn't going to blog about the whole experience. i made this decision before even leaving my house for the airport. yes, i still took my DSLR camera (and the extra lens for close-up photos.. which i used a total of zero times) because i knew i'd want some photos of the trip.. but i went into it deciding that this trip didn't need to be chronicled bit by bit.
one of my faults is that i'm too connected. i mean… i'm a blogger. who blogs almost every single day. and a social media addict–facebook, twitter, pinterest, instagram. of course i'm too connected. it's not something i think about too often, especially since most people i know (these days) are the same way—very connected. i chalk it up to technology being at our fingertips at all times—and around every corner we turn. it's just part of life in this day and age, right? well, recently, i have made myself take a step back and analyze my habits. i do realize that there's such thing as being too connected. when my brain is thinking about blog things too often, even when my computer is off, i know i need to unplug. no, not unplug my computer.. but unplug my brain.
wow. i am getting in thick here. i really didn't intend for all this to spill out of my fingertips, but now it has and i think i'll leave it. i initially just wanted to start out a post telling you i decided to take random photos of my trip and not recap the vacation like i typically would. but as you can see, it's all a bit deeper than that.  these thoughts explain my recent funk when returning home from my technology break. sometimes i wish it was still the eighties…and my most elaborate piece of technological equipment was an original nintendo and maybe a computer that had the oregon trail—in color!
costa rica was good for me. my phone didn't work. i didn't have my laptop. i did have an internet connection at the hotel, which i used sparingly (ahem.. instagram) from my iphone… at least for someone like me. mrs. connected. but after a few days in the jungle, away from all the superficial cares of the world, the constant reminder of my day job, and the thoughts of what my blog-post-of-the-day would be… i was able to genuinely let go and relax. like.. really relax. i won't lie, it wasn't easy for me to let go of all the typical things that float around in my brain on a daily basis. and truly, those thoughts didn't go away.. they were just drastically reduced. i feel like it took some effort, but halfway into my trip i felt myself just let go.
and really disconnect. not just from technology, but also from things. just things… in general. i didn't need anything in costa rica. i didn't need a purse stuffed with a hairbrush, a mirror, 6 kinds of lip stuff, floss, gum, and the kitchen sink. for once, i didn't worry about if i had everything i "needed" before leaving to go somewhere. maybe a little money if we were going to town and sometimes my phone to snap a photo or two.. but that's it. half the time i could have even gone without shoes.
it was cool. i wish it had happened on day one of the trip, because i don't feel like i unwound (is that a word?) for long enough. and now that i'm back, i want to keep a little piece of disconnected me. i want to remember how good it felt to relax and let go. i want to care less about things that don't really matter. i don't want to worry about leaving home without something "just in case." and i don't want to feel like i need to check what's happening on the internet. don't get me wrong.. i LOVE blogging. i do. i love it. if i didn't love it, i wouldn't do it.. bottom line. but it has to be said that blogging—and blog reading and social media–can get in the way of other things in life. you know the saying—"too much of a good thing."
i am working on that whole balance thing. bear with me.
WOW. this is long… i'll try to wrap up my thoughts.
to sum things up.. i am going to post random photos from my trip. because, yes, even after all was said and done, i did still take photos. not every meal and every move, not even every day. but there are plenty of photos. and i do want to share them. and tell you delicious places to eat in puerto viejo. and talk about a few fun things to do. in no particular order.
i truly know none of you care how i recap my trip–or if i even recap it at all. shit, several of you are probably shaking your head at my ridiculousness right now because i just went OFF on some crazy tangent about unplugging from technology on my BLOG. i see the irony–i do. i also realize i don't ever need to justify why i blog the way i blog, but what i just wrote was something i needed to get out—for me. not for you. i know, so selfish. so thanks, blog, for being my platform to do so. and thanks, blog readers, for dealing with my moment.
but after that mind vomit above? i think i'll save all that costa rica stuff for the next post. because the thoughts in this post were more than enough for my fingertips to type today. very unexpected–but very necessary. i think.
as always, thanks for reading. i hope at least one of you could relate to my ridiculous rambles. i'm just the crazy lady with the keyboard.
Qs~
1. how about you.. can you relax at the drop of a hat or is your mind a mile-a-minute?
2. is there one single thing you absolutely, positively never leave your house without?
xo. janetha g.