hey, guys! i am in costa rica right now, as you know, but what you may not know is that momma b just got back from costa rica! she is here today to share her adventures with the class. enjoy!
************************************************************
Hi everyone! I'm always a little nervous doing a guest post here on meals & moves because I can't always get the words from my head to the paper very well! I trust that Janetha will clean things up for me and that you will enjoy some of my ramblings about our recent vacation to, where else……Costa Rica!
If you read my first guest post about Costa Rica, you know by now that is our very favorite place to go. To say I love it there is a huge understatement! I can talk about it non-stop, plan trips for others, and probably qualify as a pretty good "tour guide".
Many years ago, "adventure" could have been my middle name. I wanted to do so many things – including but not limited to:
Parasailing
Wakeboarding
Sky diving
Bungee jumping
Holding snakes
Zip line
Repel down waterfalls
White water rafting
Now that I'm staring down the barrel to my 60th birthday, I have reflected on these activities and remarkably have done most of them. The interesting thing is that most of them took place in Costa Rica! I haven't done them all– tell me which 2 you think I have NOT yet completed. ;)
This last trip was to be a total relaxation time and, in fact, that's what it was. I like to tell people the most pressing decision I had to make was which swim suit should I wear that day and if should I hang out by the pool or by the beach! And then, of course, what and where should we eat for dinner?
We stayed in a beautiful beach house which was literally a few yards from an almost private beach. Warm water, fun waves, beautiful shells and incredible sunsets all in one day!
We typically arrive in San Jose. Staying at the Marriott there is always a great way to get started.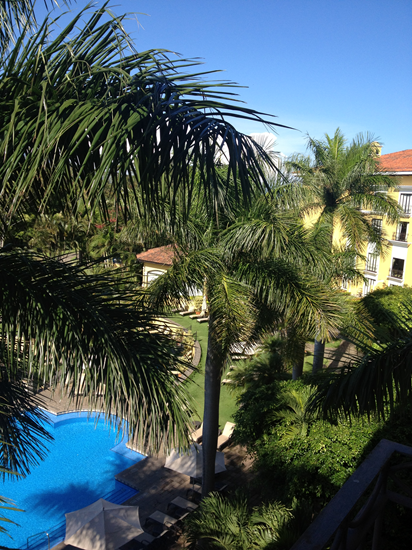 We then take a little puddle jumper plane over to the beach. It's only about a 25-35 minute ride, very low to the ground/ocean, and allows us to see some beautiful scenery.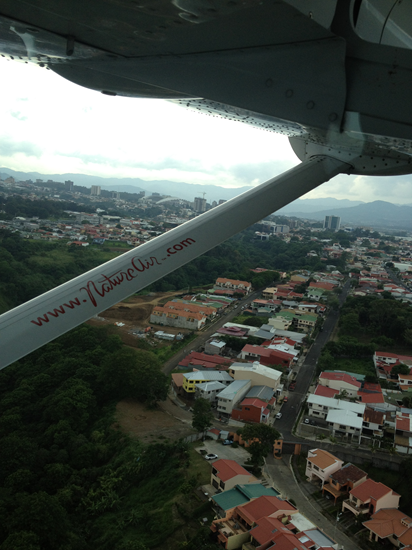 When we landed at the airport, there were some great bathroom accommodations waiting for us!!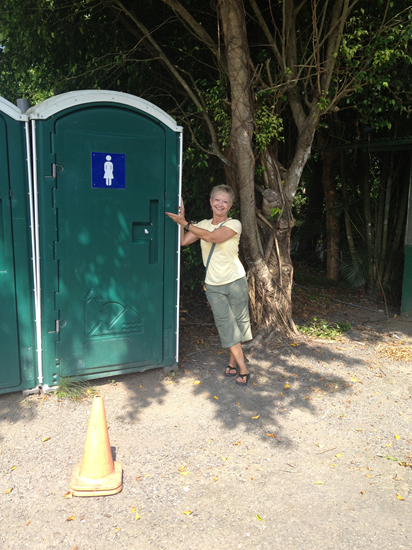 It's always an adventure to see if the car rental guy will really show up AND have the right size car for the 6 of us – he pulled through for us this year! We piled in and began the 45 minute ride to the beach house. This year we took a huge chance traveling to Mal Pais and Santa Theresa in the rainy season – but we weren't disappointed! Some rain each night and then only one day with some giant rain drops and then a slight drizzle – I still managed to sit by the pool!
The home had a beautiful kitchen where we spent time popping popcorn, making breakfast and my friend, Holly, even cranked out a home made apple pie!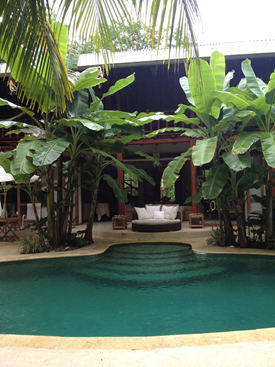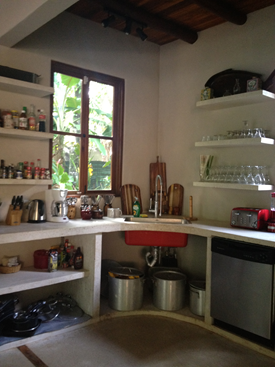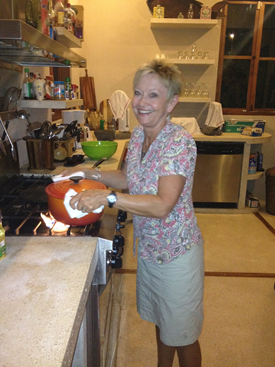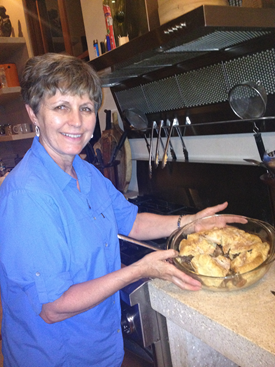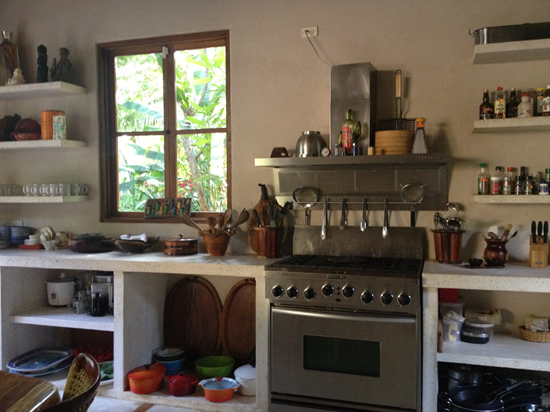 Picking a type of food and where to eat was always the topic of the day! We ate a variety of food: pizza, sushi and some incredible Mexican chicken tacos that really stole the show for me!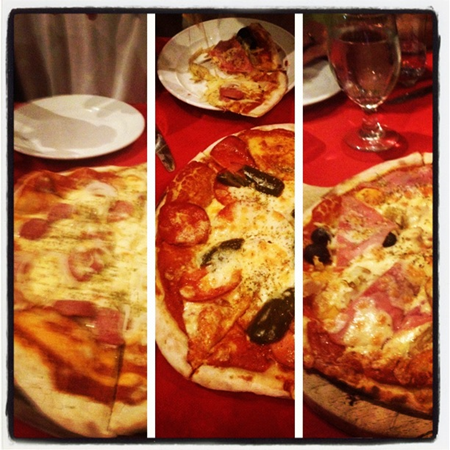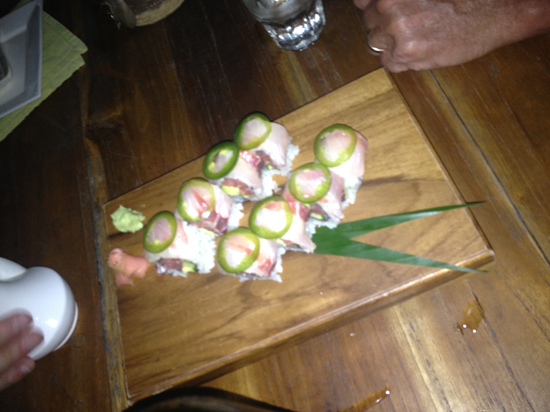 Our Mexican meal was in a darling restuarante called Habaneros owned by a beautiful woman from New York. Dessert was an incredible chocolate mousse which we all devoured!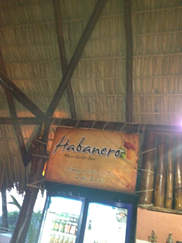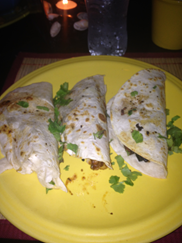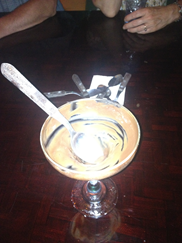 The home came with two real cuties – Cleopatra and Coco.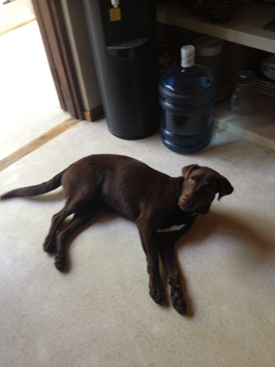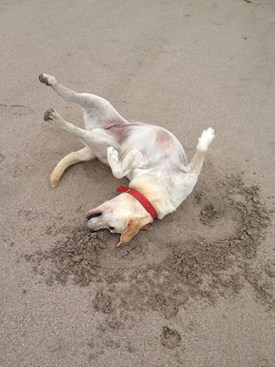 These two figured out where we were for dinner and joined us most evenings! They walked with us on the beach and stayed close by when we hung out by the pool. Great traveling companions, and very well mannered! Cleo we nicked named Klepto because she stole Marc's sunglasses case WITH his expensive sunglasses inside – we scoured the beach but never were able to find them!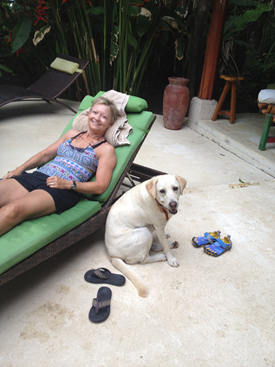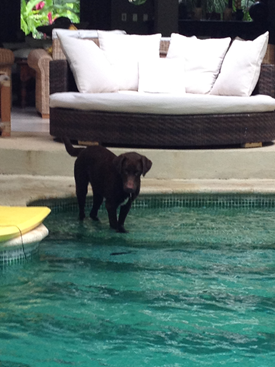 My guilty pleasure quickly became these tasty ice cream "do-nuts" – wow I ate way too many of them but it was SO worth it! The little market was just across the street – I found myself there a lot.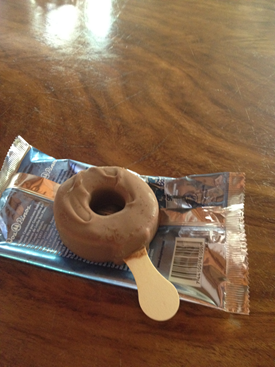 Our lunch consisted of fresh guacamole, chips and fruit every.single.day!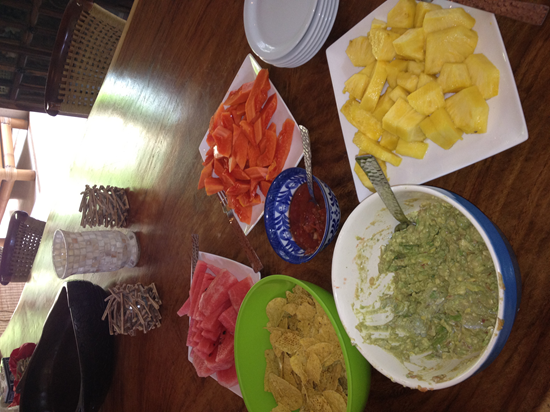 I will leave you with some photos that will never do justice to the most beautiful place on earth!!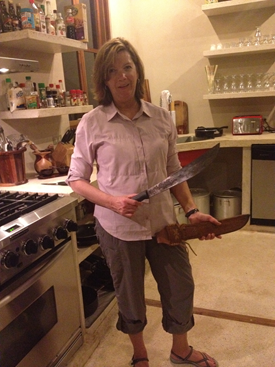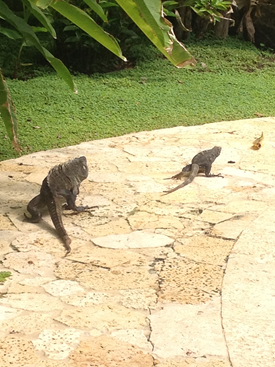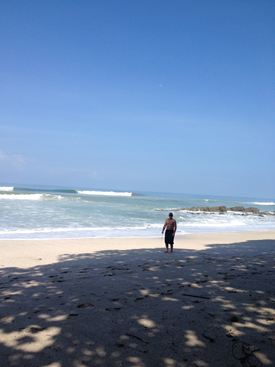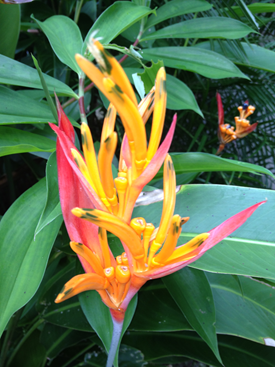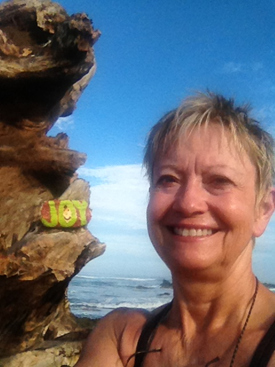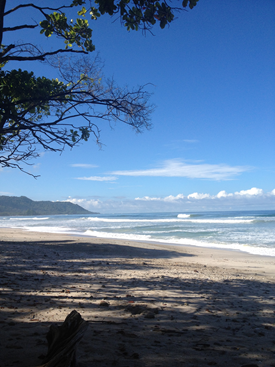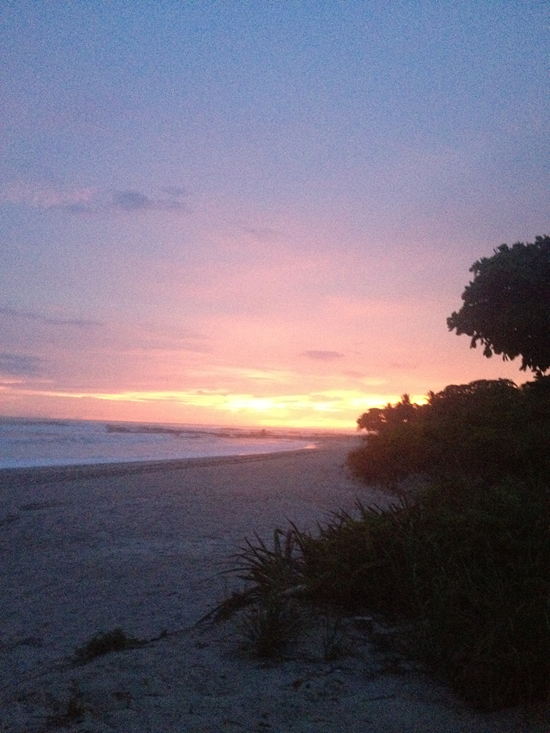 Thanks Janetha for letting me ramble here – I hope you're having a spectacular vacation – you certainly deserve it!!
Thanks to all those of you reading along! Love you xoxo!
Q~
What one vacation destination could you go back to over and over (and over!) and never tire of it? Why?
xo. Momma B.