Hey meals & moves readers! Janetha put out the call for guest posts, and after seeing her post about training her vegan friend Nick, I thought I'd email her with a suggestion. Low and behold, she liked it, so here I am!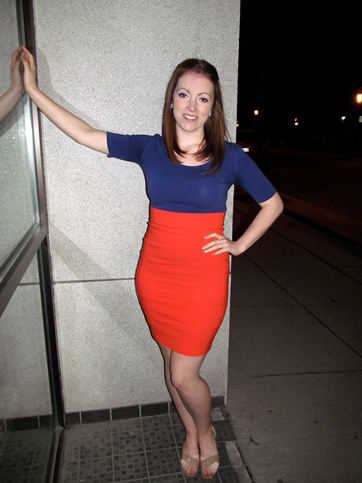 My name is Georgia, and I blog over at Georgia Trying Something New. My blog is all about my journey into the health and fitness world. I wasn't always healthy, and in the past year and a half I've completely changed my life by following a vegan diet and committing to working out 4-6 days a week. Those lifestyle changes helped me lose 50 pounds, gain a butt-load of confidence, and I've finally got the body I've always wanted.
Like I said, I follow a vegan diet, and when I tell people that I also like to lift heavy and workout most days of the week, not everyone understands how I can do it. Well friends, it is not as hard as it seems. Actually, I'm lying. It's really hard. I had to do a lot of research and quite a few hours "soul searching" (i.e. crying at my favorite restaurant when I realized they didn't have any vegan friendly foods). But it's been one of the best and most rewarding changes of my life.
So how do you train as a vegan? I'm going to skip the obvious points about making sure you're getting enough protein (but seriously, make sure you do!!!), and give you some inside tips on how I do it (or how NOT to do it!)
Beans are a great source of protein, but trust me when I say you should not eat them 15 minutes before the gym. You know the good old saying "beans, beans, are good for the heart. The more you eat, the more you fart?" Just imagine being in the middle of a squat, with a barbell weighing almost as much as you pressing down on your shoulders, and realizing you've got to let one rip. It will be the most stressful squat of your life, and you'll sweat more trying to hold in a fart than you will trying to push through your workout.
Make sure the protein powder you're consuming is clean. A lot of vegan protein powders contain lots of unnecessary additives, like high amounts of sodium or too much sugar to make up for the lack of cow (or whey, as some people call it). Make sure that you know what the ingredients are, or buy a protein powder that is completely natural, like pumpkin seed protein powder.
Along with your protein powder being clean, make sure that your diet is as well. It might be easy to buy fake vegan meats and eat those morning, noon and night, but they also contain too many ingredients and should only be eaten in moderation (say, once a day).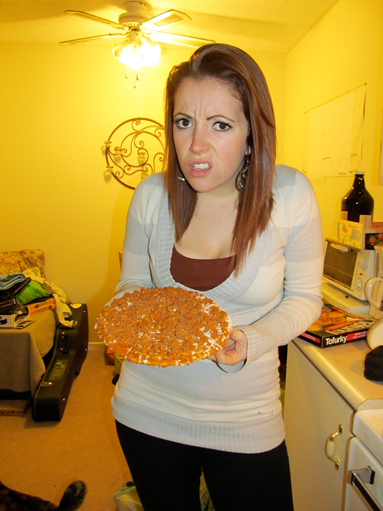 Look for your protein from natural sources, like beans (black beans, chickpeas) and lentils, plus sneaky protein sources that you wouldn't think of, like hummus and peanut butter.
Constantly fuel yourself. Lots of bodybuilding sites recommend eating every 3 hours, and this goes for vegans as well. Not only does it help keep your metabolism working hard, but this allows you to get in as much protein throughout the day instead of just for breakfast, lunch and supper. Try snacks like apples and peanut butter, carrots and hummus, trail mix or roasted chickpeas. All of those snacks are high in protein, and will keep you satisfied and prepare your body for your next hard workout.
Don't fear carbs! I see way too many people switch to a vegan diet to lose weight, and then they won't eat carbs because so many weight loss programs tell you to avoid them. Trust me when I tell you trying to maintain a carb-less vegan diet should be considered a form of torture. It's next to impossible, and very dangerous. So as a vegan, fill up on clean carbs, like sweet potatoes, quinoa and brown rice.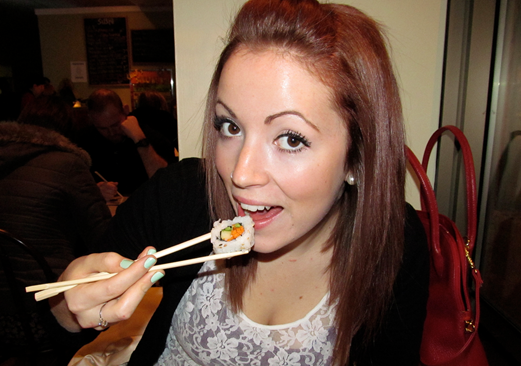 I understand that most of you reading this aren't vegan, or even considering it, but why not try one vegan recipe a week? Or a day? It's super easy to make vegan snacks, and I happen to have found one of my favorite protein bars on Janetha's blog (the apple cinnamon protein bars) and simply substituted the whey protein for pumpkin protein. Super simple and super delicious!
I hope you guys enjoyed my post :) If you did, come on over to my blog and let's chat! I always love hearing from new people, and love spreading my passion for eating vegan and working out.
Qs~
If you're a vegan, what's your best tip for training?
If you're not a vegan, would you consider eating vegan snacks? Or going meatless one day a week?