hi, guys! today i have a giveaway for you.
i recently received a dress from shabby apple. i am sure you have seen a few (or more than a few) giveaways for shabby apple in blog land lately. they are reaching out to blog readers and giving away gift cards for their vintage inspired clothing website, shabbyapple.com.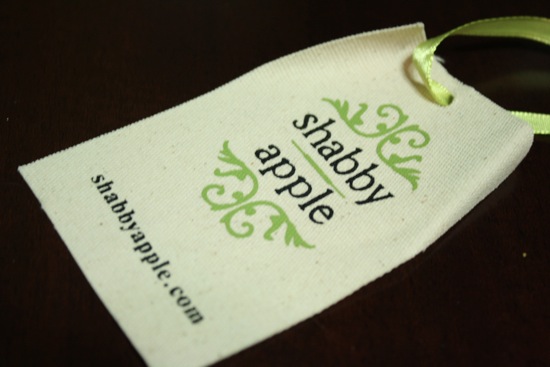 when they reached out to me, they let me pick out a dress for myself to review along with the giveaway. i am the most indecisive person on the planet and they have a zillion cute dresses, so narrowing it down was a long process!  i started out by using their "fit to flatter" feature which asks questions to help you select items that will flatter your figure.  after finding my shape, i was presented with a plethora of dresses that were all super cute. a few of my favorites…
"ingrid"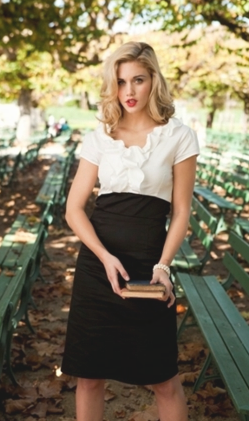 "raquet club"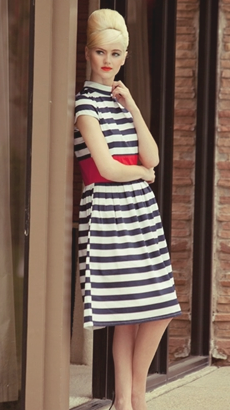 "i'm late, i'm late"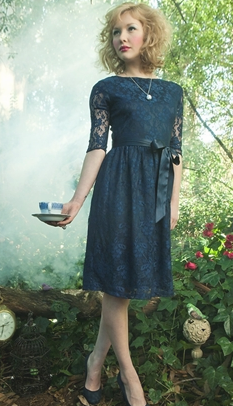 but in the end, i selected "frabjous day":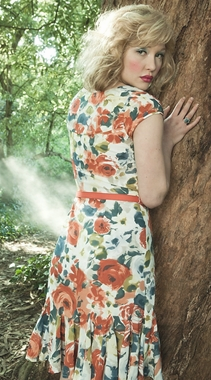 i absolutely LOVE everything about this dress! the floral pattern, the cut, the stitching, and the color–i love it all. in fact, i love it so much that i will be purchasing the very similar dress, calooh! callay! 
i have worn the dress twice now, and both times several people have mentioned how much they love it. even my bosses complimented me on it and they usually make fun of my outfits! that sounds a little conceited, but it has nothing to do with me and everything to do with the dress. it really is a beautiful piece of clothing.
the only downside of shabby apple is their sizing. you may be a size 4 in one dress and a size 8 in another. on the upside, there are a LOT of reviews on their website and you should be able to figure out what size to order based on the reviews. in fact, the reviews on the dress i received were so great that they sealed the deal on my selection. it's also helpful that each item has a star-rating system from zero to five stars. i am all about consumer reviews!
like i mentioned at the beginning of this post, shabby apple is offering a giveaway to meals & moves readers. one commenter on this post will receive a $50 shabby apple gift card.
to enter:
check out the shabby apple site and leave a comment below stating which item is your favorite!
you can also find shabby apple on facebook. go tell them hello!
i will pick a winner (USA residents only, FYI) on friday.
good luck!
xo. janetha g.
*GIVEAWAY IS NOW CLOSED. WINNER HAS BEEN ANNOUNCED BELOW.
*i received an item from shabbyapple.com free of charge. affiliate linking included in post. i was not compensated for the post and opinions are my own. giveaway prize provided by shabbyapple.com.