i have a few product reviews today. as a blogger, i get approached by lots of companies asking if i want to do a product review. nine times out of ten, i decline the offer.
it wasn't like this when i first started out blogging.. i used to accept any product review that came my way. heck, i would email companies on a regular basis and ask them if they'd send me their products for me to review. and then i realized something: product reviews aren't always all they're cracked up to be. it's not that i am unappreciative of the free product.. i mean, who wouldn't want free things? that's always cool.  it's that i just don't have the time to review everything or the space in my house to store it. no–i am not kidding. right after i got married and marshall and i moved in together, he started getting ultra annoyed when package after package of random products started showing up at our door. when i lived alone it was one thing–but once we were married, he had to tolerate the deliveries. and as far as the time goes–well, yeah, reviewing products takes time! every blog post takes time. taking photos, trying the product, and typing the post is sometimes not worth a $5 bag of granola. it's just not. i would rather spend the time publishing content i feel like posting rather than content that i am obligated to publish. that just goes to show i'd be a horrible full-time blogger. 
anyway, awhile back i decided to scale way back on my product reviewing. significantly. not only because i didn't have the time or the space, but also because i didn't want to flood my blog with every product review that came my way. i'd rather review things that i bought myself or that i would honestly buy myself without a company approaching me first. when a product review opportunity comes my way now days, i take time to check out the company and see if it is something i'd buy on my own. i also look at other aspects including how long the company has been around and how they interact with their customers. if a company is just getting off their feet and i respect their brand, i will almost always do a review for them–like the healthy surprise one i did last week, for example. (speaking of.. the winner for that is #249, jillian! congrats.)
a problem i have with the product reviews i do agree to is the fact that i put them off longer than i intend to. i have always said i could be a professional procrastinator! working 40+ hours a week, exercising 5-6 times a week, making dinner each night, and maintaining a social life is enough as it is. sometimes i wonder how i manage to churn out a blog post almost every night. i know one thing: if i ever have kids, i'm doomed. i'll never get anything done! props to the mommas who can do it all. 
anyway, back to the reviews i told you i have in store tonight. as my title alludes to, there is one good.. one bad.. and one ugly. all three reviews are completely honest–as are all my reviews. i rarely read a negative product review and i wonder why that is. do all the bloggers love all the things? or do they just not talk about the things they didn't like? i'm not sure.. but i do know one thing–i will always post my opinion, whether it be positive, negative, or on the fence. after all, isn't that the whole point of a product review? you can go to a company's website if you want to read nothing but praise!
enough rambling.. onto my three honest reviews.
the good: P28 protein bread & bagels.
you know i am a sucker for anything protein-packed. i am also a bread MONSTER. no, really, the day i received my shipment of P28 goodies, i told my friends that i need a bread-ervention because i couldn't stop eating ALL THE BREAD IN SIGHT.. and then i came home to a big package of bread and bagels. ha! 
i canceled my bread-ervention and welcomed the P28 protein bread and bagels with open arms.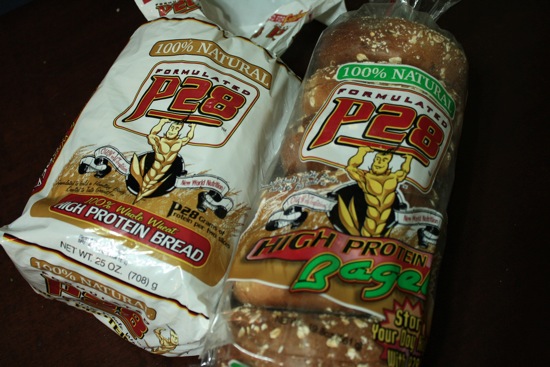 i had seen this stuff originally on lauren's blog and knew i had to try it. whenever i see protein anything i zoom in on it. it's like i have a radar!  but the thing about protein-packed food is you never know if it's going to be tasty. it's often a miss in the hit-or-miss game. well, i am happy to say that P28 products are a huge hit with the taste buds! they are also a hit in the nutritional department, too. check it out!
for the bread: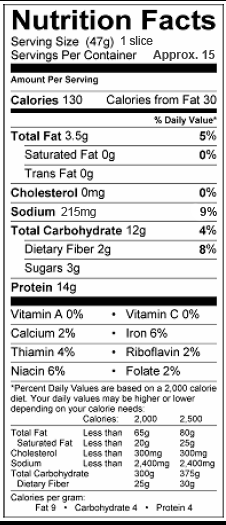 for the bagels: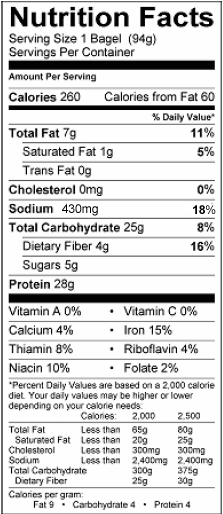 as you can see and maybe guessed, each 2-slice serving of bread and each bagel has 28 grams of protein.. hence the name "P28". clever!  not only are the stats stellar, the ingredients are, too. the items are 100% all natural. a few more pluses:
a rich source of 8 essential amino acids
cholesterol free
fibrous
made with 100% whole wheat flour
the taste and texture of P28 is spot on. that's the most important part! unfortunately P28 is sold nowhere near me, but it can be bought online.. and it will be bought online as soon as i run out! luckily i have plenty to last awhile, though. it stores well in the freezer, too, so i don't need to worry about it going moldy or stale on me. 
the bad: it works! wrap.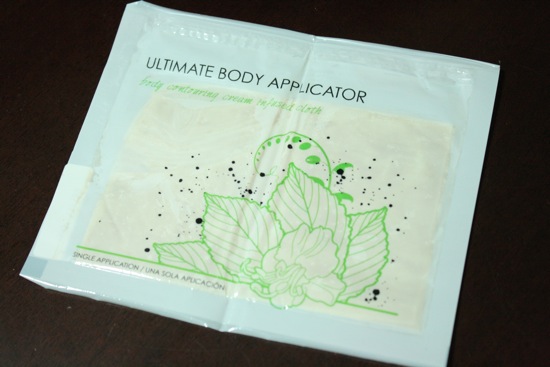 my friend sami (from the freckled foodie) asked me if i'd review a body wrap for her. she sells them and is trying to spread the word about her store. i am good blog friends with sami, so i agreed right away. i procrastinated trying the wrap out for a very long time, but i knew i wanted to give it a shot. i actually know several people who have used the wraps and other it works! products and they really like the results. 
the wrap is supposed to detoxify you from the outside in. from the website:
"The Ultimate Applicator works by detoxifying, tightening, toning and firming. Daily, toxins are naturally removed from the body by your stool, urine and the air you breathe out. The ingredients continue to work for 72 hours after you have applied the Ultimate Applicator, so you may continue to see progressive results over this time period."
i wasn't hoping for inch loss with the wrap, but i was after seeing if it would help me poop. yep, i am still having gut problems–i just never talk about them! anyway, a friend of mine uses these wraps regularly and she said they do wonders for her digestion and elimination. yeah, we talk about poop a lot. anyway, i tried the wrap out a few weeks ago with high hopes.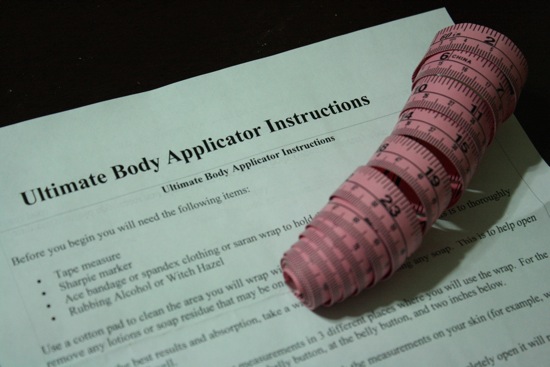 i did measure with a tape just to see if there was inch loss (i wanted to give an honest review) and i followed all the directions. unfortunately, the wrap did nothing for me. not on the outside, not on the inside, not at all. bummer.
i have heard that the wrap and other it works! products have worked well for many people, so if you are interested in that sort of thing then i suggest you contact sami for more info. i love her lots and am sorry to give the product she is selling a crappy review.. but it's the honest truth. you win some, you lose some, right?
the ugly: fresh produce starlight jacket.
speaking of losing some… the jacket i received from fresh produce for review was definitely a loss. the company let me pick something out from their website and so i picked the starlight jacket.. it looked super cute online!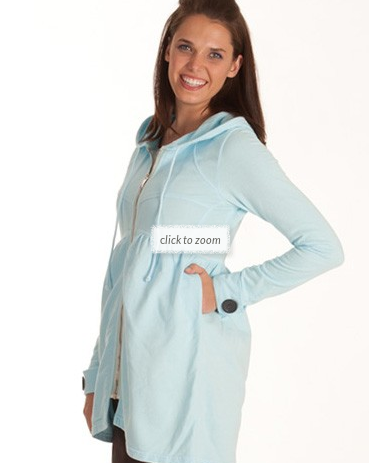 i am a big fan of hoodie dresses and i really liked the big buttons on the sleeves. i ordered it in olive green because i just love olive green and i was super excited to get the jacket! it came in the mail, and i immediately tried it on. i kind of decided it made me look like a very pregnant woman.. which i am not. obviously.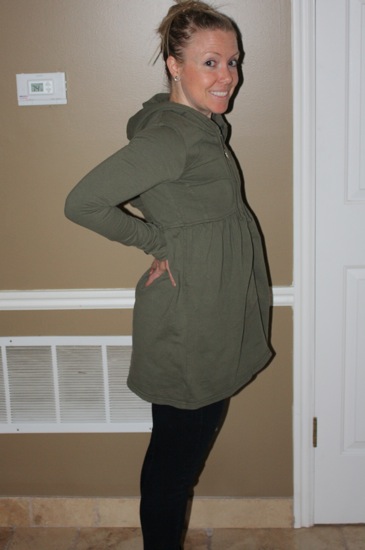 disregard the post-workout hairdo and red face. it was the burpees from my crazy workout tonight. yikes, not so cute. anyway, back to the jacket.. yeah, it made me look pregnant. i know that this cut of hoodie is in style (that's why i ordered it!) but this one fit way different than any of the others that i own (and adore.)  the jacket just stuck out way far and didn't lay naturally at all. i think the miss here was in the frontal fabric. there was just waaaayyy too much of it.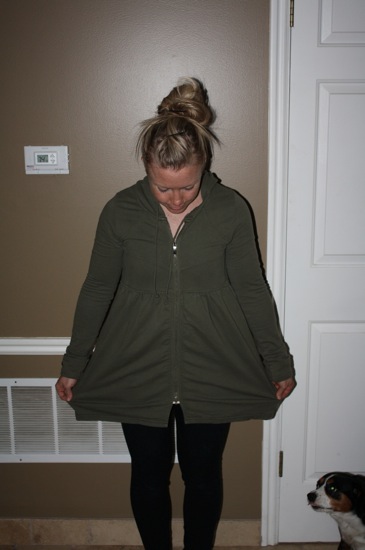 looking back at the model in the photo above, i should have realized it may make me look pregnant.. but i didn't really think twice because i thought it looked good on her. apparently it did not look even a little bit good on me, though! i wore the hoodie to work one day and no less than three people told me the hoodie made me look pregnant. usually my co-workers keep quiet about these things.. but not about this jacket. that's when you know it's bad. marshall also said it was just awful and ugly and not flattering. 
penny wanted me to take it off.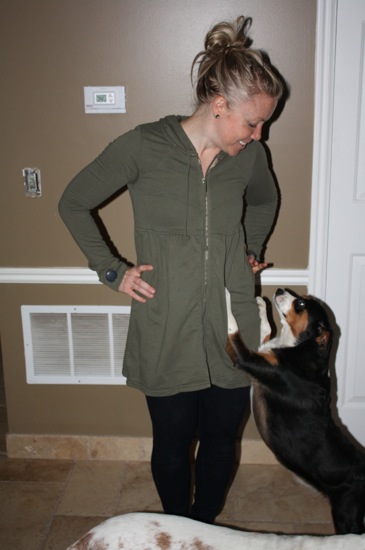 so, yeah, it's ugly. but it has BIG potential to be cute! my sister, suni, is good with her sewing machine. i think i'll have her take it in for me and then it'll be an awesome jacket for next winter. sorry, fresh produce, i just can't hop on board with this jacket as-is.
so, there you go. three products, three reviews, and three things i get to mark off my list. that's always fun.. right, lindsay?
in other news…
the utah blogger potluck picnic is THIS SATURDAY the 30th at 12 noon! liberty park is the location we've picked. anyone can come–bloggers, readers, family, and friends. PLEASE come! if you need the details, let me know and i will email you a link to the spreadsheet!!
healthy page featured me today!  head over to their site to read my interview. 
i am seeking a few guest posts! if you have a topic you'd like to share here on meals & moves, get at me.
Q~
what is the last new product you tried & what were your thoughts?
xo. janetha g.
*disclosure: all products reviewed above were provided free of charge in exchange for an honest review.