how are you today? it's my friday. that's spectacular. i'm heading out of town in the morning and i just can't even wait.
i made a list for you today. i love lists.
1. momma b came to GPP this morning! i may be a horrible person for bringing her after looking at today's workout—but she's tough and i knew she could hang. and she did!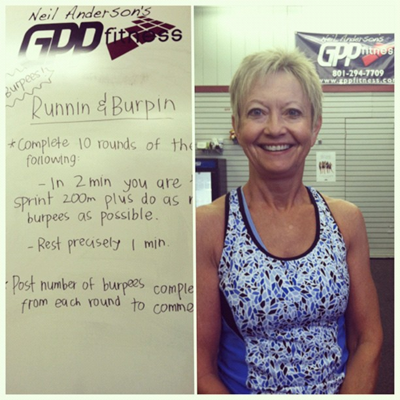 2. i did 177 burpees this morning. between ten 200m sprints. it was such a walk in the park… not. it sucked, but it was good for me. really. burpees are one of the best (if not the best) exercises ever. don't believe me? read this.
3. can we start bringing back saying "not" after everything? i mean.. neon clothing and crop tops are back in.. why not saying "not"?
4. diets in review recently came out with their summer food bucket list. they included my summer MUST EAT item. check it out!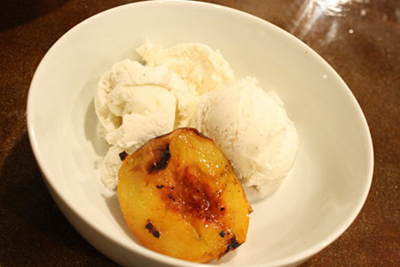 5. something incredible happened at lunch.. and it wasn't just a turkey burger with a portabella mushroom bun (which was amazing, btw).. it was the fact that i ate this lunch outside with the one and only em k from chobani!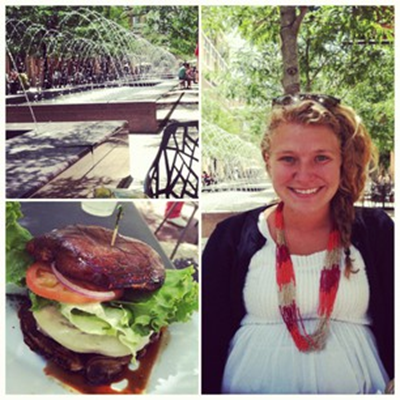 6. em k is in town with chobani for the utah arts festival. make sure you head there to grab your FREE cup of chobani from the champs bus!! the festival runs today through sunday. i LOVE the arts festival and go every single year. can't wait to go tonight before heading out of town.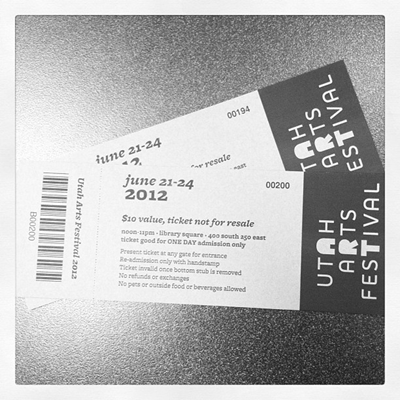 7. i tamed my ragey sweet tooth this afternoon with fiber choice discs. not my proudest moment, but also not my worst.  baby steps?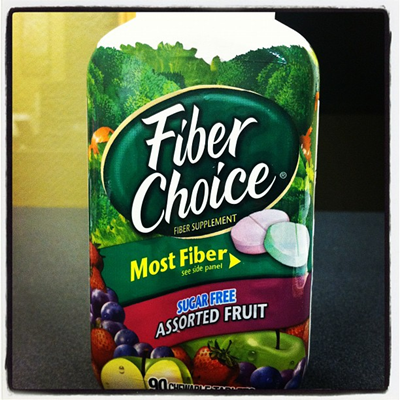 8. i realize "ragey" is not a real word. the red squiggles under it when i type it tell me so. i am going to continue to use it. if my blogging software recognizes "fantabulous" as a word, "ragey" should be OK, too.
9. we have made popcorn in the le creuset five out of the past seven nights. we cook it in garlic grapeseed oil and then pour hot, melted butter over it. to finish it off, we sprinkle it with fresh ground sea salt and asiago cheese. it seems so fancy! but it's not. it's easy. and tasty. i highly recommend this as a bedtime snack. or an anytime snack, really.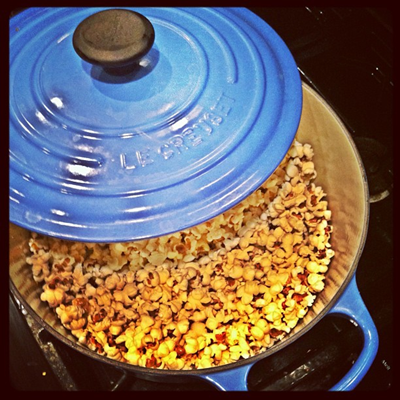 10. i didn't have another thing to add to the list, but a list of 9 things was just not feeling right. 10 is better.. don't ask me why, i am just the crazy girl who counts her steps on staircases. now i have to think of something… oh! i know! you still have time to enter my healthy surprise giveaway. i'll announce the winner in my next post.
that's all for tonight! i am going to hobble to the arts festival. seriously, after the workouts at GPP this week, i can hardly walk. i am looking forward to some lounging by the pool in st. george this weekend, a little shopping in vegas, and seeing my first cirque du soleil show on saturday night. we are going to ka. fun!
xo. janetha g.