it's been a lovely day.
things started with GPP at 8:45.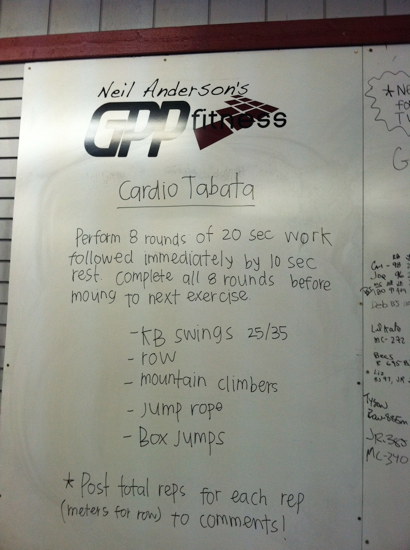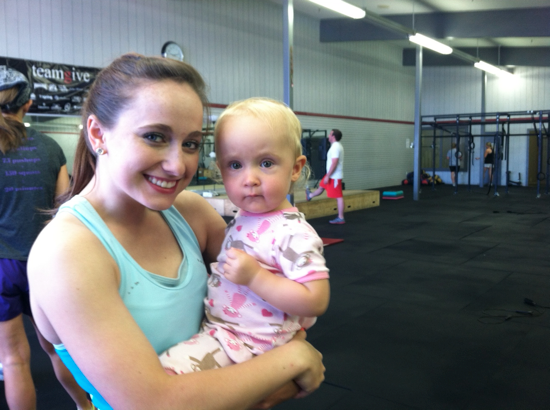 i posted my numbers on the site. 
we took our first trip to the farmers market this year.
i never know if i should write "farmers", "farmers'", or "farmer's".. this sign has solved all my problems.
it was a good time.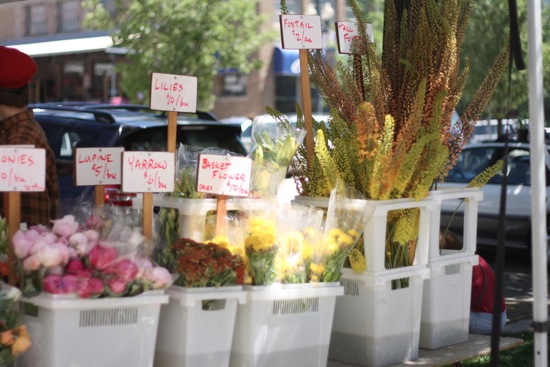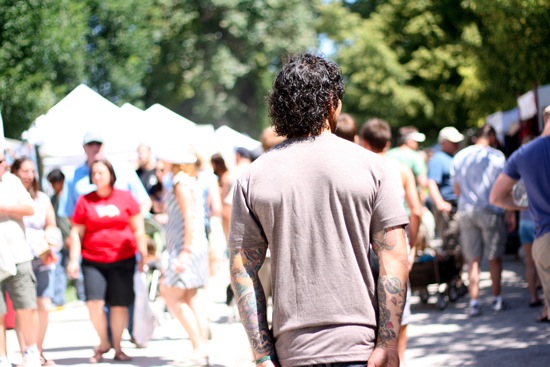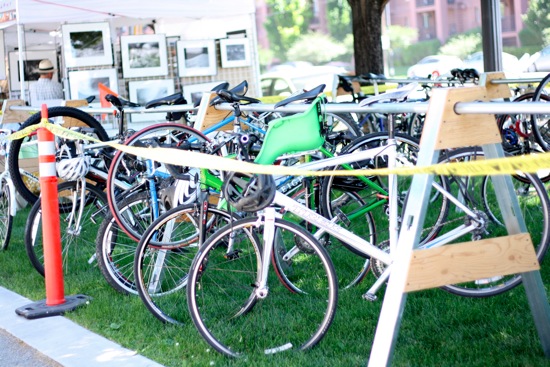 we spotted our friend ashley with her pup, bea. so sweet.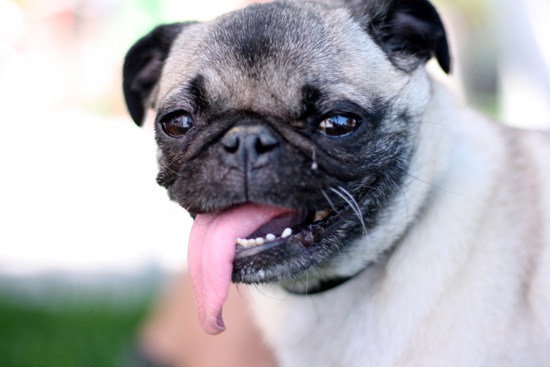 i spotted nature's indulgence.. one of our blend retreat sponsors.
the owner, doug, gave me some granola. thanks, doug.  this is the best granola i've ever had. i'm not just saying that. it's incredible.
we had some freshly baked bread + butter.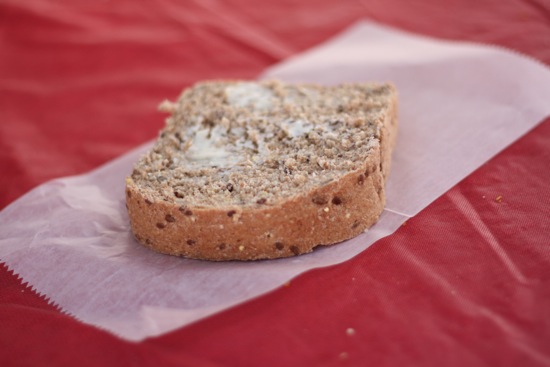 and fresh juice. my favorite. i had the cobra. it was a tad too gingery.. but delicious nonetheless.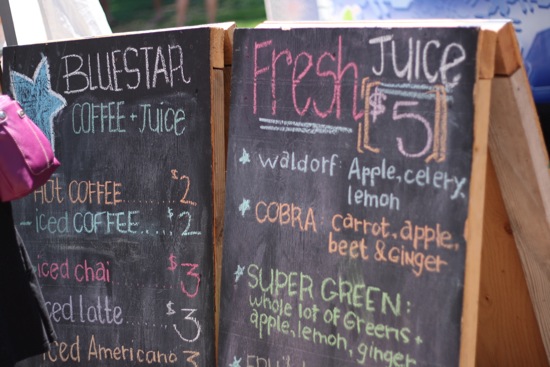 we bought some things. dried cherries. jam. onions. kale. cinnamon swirl bread.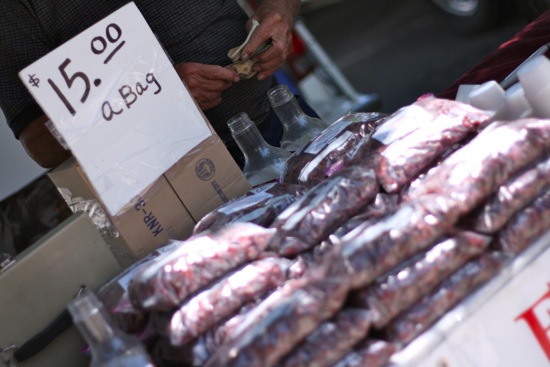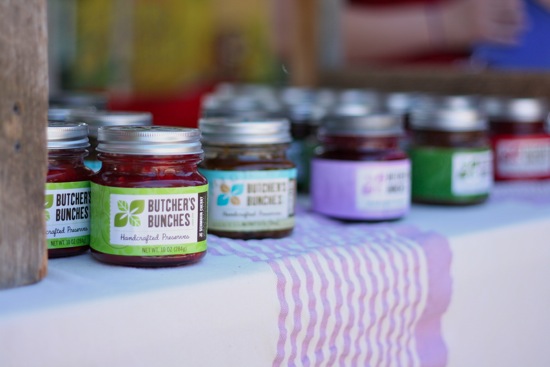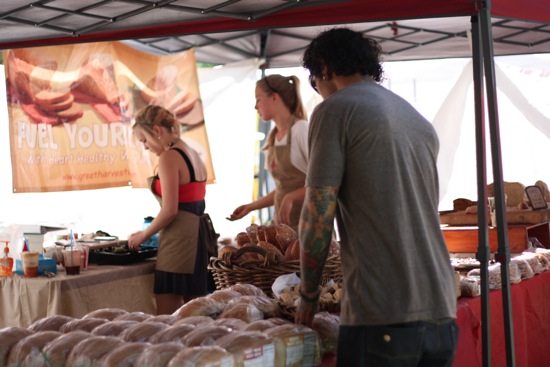 and we bought some original art. the best art ever. kat's creepy art.  she takes old paintings.. and puts her special touch on them. we already have one of her pieces. this labyrinth one caught our eyes immediately. we had to have it.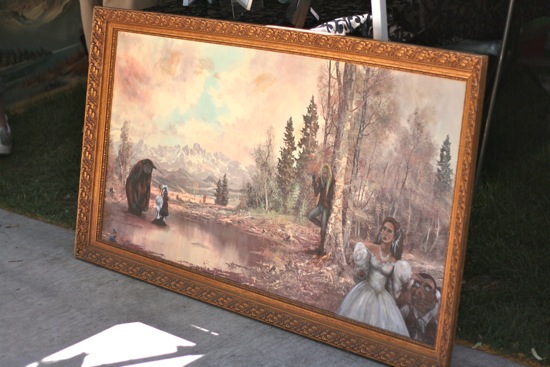 and now it's ours.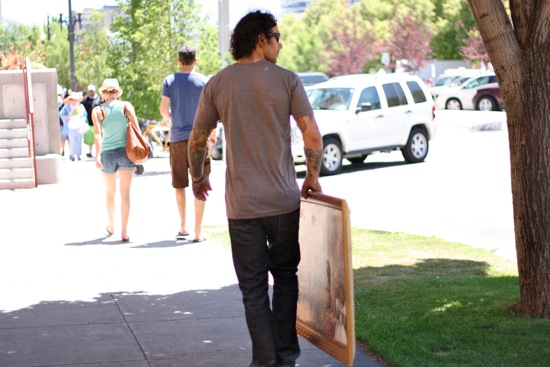 yay.
we went to our favorite place for brunch.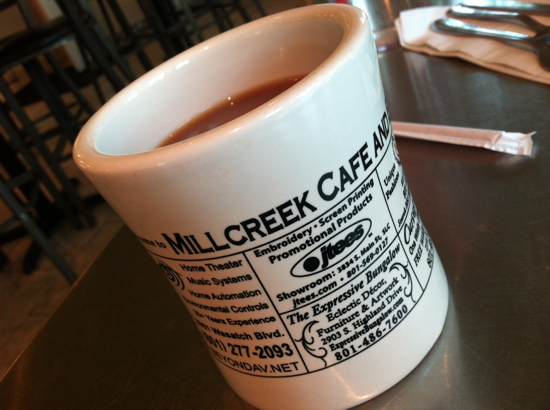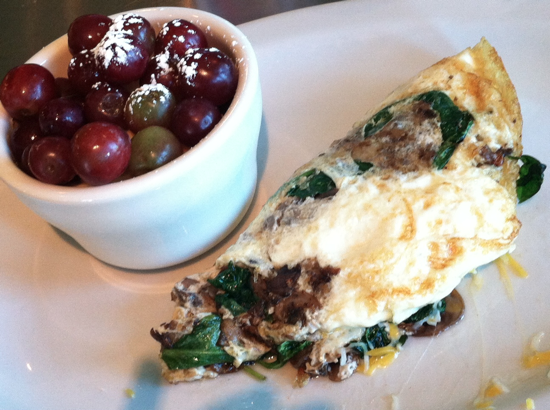 there was also coffee. and toast. and a scone. a utah scone. 
we went to the post office. i mailed some things. sorry, move more in may winners, that took me awhile to mail your prizes.
we went to the harley davidson store. we got our dads some presents.
we went to the mall. no scenes from that place. no purchases, either. unless you count the sweet spanish father's day card i got my dad. i have no idea what it says… 
we came home. and napped.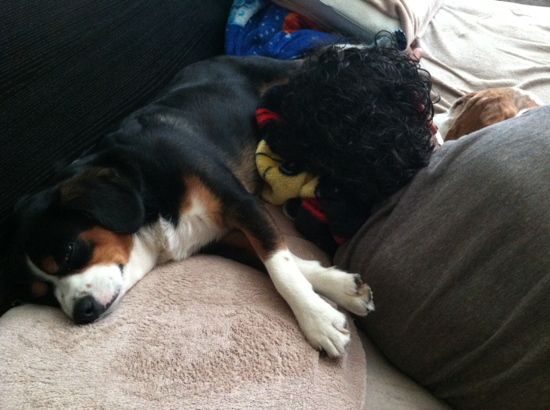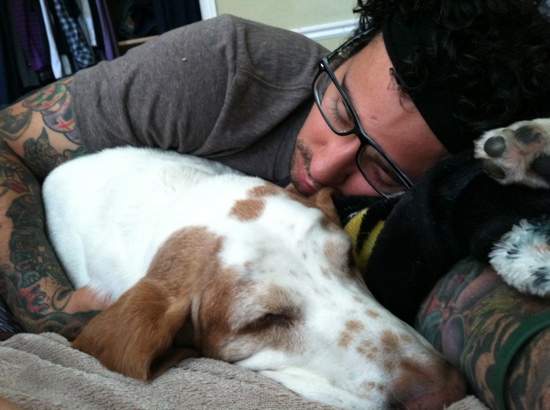 i am a bad napper. my nap lasted about 20 minutes is all. i got up.. read blogs.. read city weekly.. looked at pinterest.. got bored.. so i decided to try this free cereal bar marshall picked up somewhere. it's been in the kitchen for weeks. no idea where it came from. marshall doesn't know, either.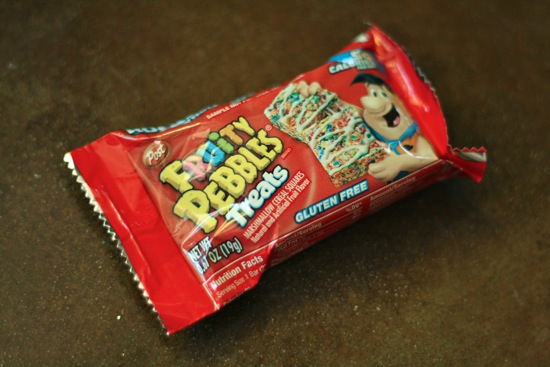 the ingredients are horrible. high fructose corn syrup. hydrogenated oil. other ridiculous crap i never eat. but i LOVE fruity pebbles. love them. they are in my top 5 favorite cereals of all time. i'd eat a box a week in high school. so naturally, i had to try this bar. sometimes you have to throw caution to the wind and screw that whole health thing, right?
aside from that nasty frosting crap on the top, i loved it. i have never been a big frosting girl. i always liked the plain poptarts. and now i need to pick up a box of fruity pebbles. man, they're good.
the three amigos are still napping.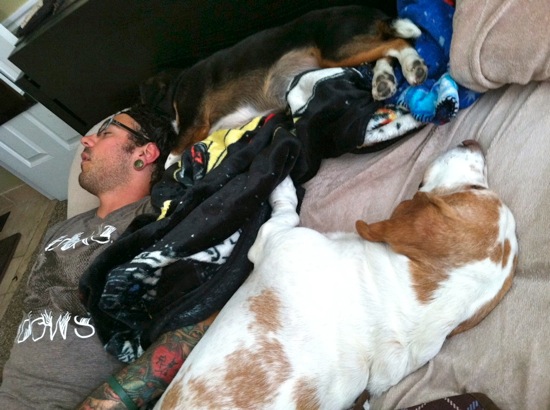 and i'm done writing this post. 
i guess it's time to go wake them up so we can create more saturday scenes.
hope your weekend is going well. happy father's day to all the dads out there!
xo. janetha g.