hello! it's been a minute since i have done three tip thursday, so i am really excited to bring the feature back today.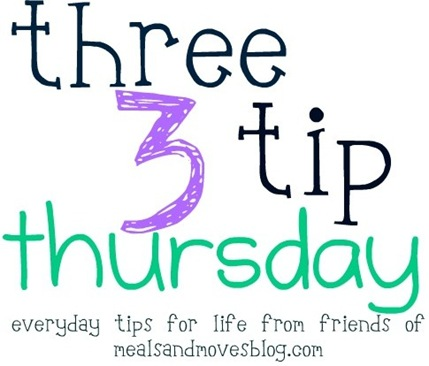 today's guest is alicia. i met alicia a few months ago when i met with fitmixer for the first time.  she works for VMI nutrition/fitmixer. she came to blend retreat and i had a chance to hang out with her. she's so much fun! she also happens to be my neighbor, love dogs, has a motorcycle (well, her boyfriend does…) and likes fitness. hmmm.. now i am asking myself why the hell haven't we hung out yet?! alicia, let's change that.
here she is!!
**************************************************
Three Tip Thursday: It's okay to…
Hey Everyone!
My name is Alicia, I blog and help with fitness/nutrition over at fitmixer.com. I'm so honored Janetha asked me to be part of Three Tip Thursday! How awesome is that?! Does this bring me to a whole new level of legit? I think so. The problem is…I'm extremely nervous. I'm new-ish to the blogging world and Janetha is the blog Sensei. So… I really hope you enjoy this so I can come back again! :)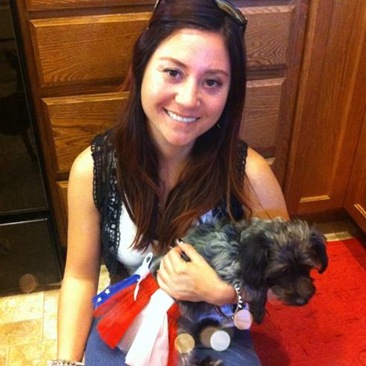 Not gonna lie, I had a hard time coming up with three tips. What does one write about when one suffers from a severe case of writers block? Seriously though, it takes me about a week to write ONE blog for fitmixer. Does it ever get easier?! Anyway, I learn a lot from Janetha's blog, as I'm sure you do too, so I wanted this to be at least a little enlightening.
To save you from a long, drawn out post, I'll give you the "nut shell" prologue. In the last 6 months I have turned a major corner. I'm a whole different person than I was. I feel like I have a new lease on life and I'm just starting to see for the first time. I have some humiliation still with admitting that I was suffering from depression and anxiety. (Like severe.) When I think about what I have learned in these past 6 months, there are lots of things that stick out in my mind… but today, I just want everyone to know that it's ok to…
1. Have a breakdown.
While the events leading up to a breakdown are sucky, this is the moment when you are ready to change. Your body and mind are telling you that you're not happy and something needs to be done. Having a breakdown gives you the opportunity to rebuild yourself, exactly the way you want.
One of my favorite quotes is, "You have to have a breakdown to have a breakthrough."
Don't be ashamed of a breakdown. They happen. To a lot of people. Probably everyone. And you usually rise way above them and turn out a better person, so it's ok.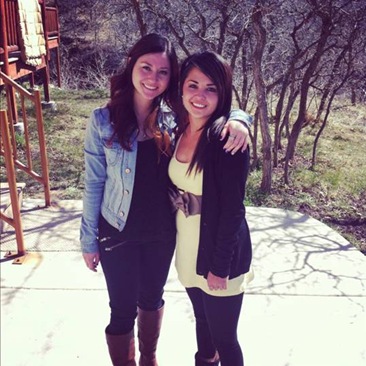 I mentioned in the prologue I've recently had a breakthrough. Well, trust me, there was a definite breakdown before that. One of the many things that came out of that breakdown was reconnecting with my half-sister I haven't seen in 15 years. Yep, that's us on Easter of this year. It's the first time seeing each other since she was 4 and I was 10.
2. Wear black with brown.
How boring would life be if we had to follow EVERY rule??? I'll admit, I love like to break a little rule here and there. :) One of my favorites…mixing black with brown. Ugh! You would not believe the crap I get for it! But come on, express yourself! If you want to wear plaids with stripes, silver and gold, or white after Labor Day, you go right ahead and do it. No shame.
Don't hold something back because you're afraid of what people will think. It only matters that you are staying true to yourself. Be you.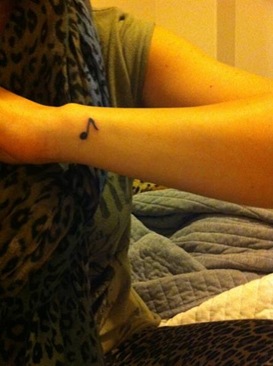 This picture is me being me. I got a new tattoo which I got a ton of crap for…but I don't care! It means so much to me. Also, please notice the mixture of leopard print, on leopard print. So I'm obsessed, and it may be over the top, and why would anyone do that?? But I love it. So I'm gonna rock it. :) No shame.
3. Be a little selfish.
So, this is a really good one. No one wants to intentionally be selfish but if you want to be happy you're going to need to be a little bit selfish sometimes.
Be selfish with your time. Allocate as many days a week for however many minutes to get your workout in. Because it's THAT important. Make sure you're getting quality time with your family and loved ones. Don't let work or miniscule things take away your time with the people that matter the most.
Be selfish with your feelings. If there are people or things in your life that are toxic to you, get rid of them. It's ok. There are a couple immediate family members I had to remove from my life because they would always bring me down. It's hard, and it hurts, but I'm here to tell you it has made the biggest positive difference in my life. Honest. Surround yourself with only the people that will lift you up and push you forward.
Be selfish with the foods that you eat and feed to your family. Yourself aside, don't you think your family deserves to have the best? The most valuable? Don't put crap into their/your body because you don't want to take time to make something more nutritious, or you don't want to spend a little more money, or whatever your reasons may be. You are worth real food. You are worth making time for your health.
You are worth living a happy and fulfilled life. So take that and run! This is your one life, your one chance, so make sure you're happy.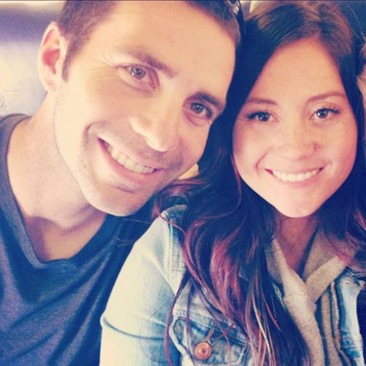 This is my guy, Steve. :) We make sure we have enough quality time together. He makes me the happiest so it only makes sense that I want to spend my time with him.
Well thanks so much for letting me participate and throw out my three two cents! I hope you were able to take away something from this. And I look forward to engaging more with you all! :)
Q: What are ways you can be a little more selfish with your time?
Q: What do you do that goes against society's view of "normal" and you just don't care?
Q: Was there ever a time you had a breakdown that lead to a breakthrough?