you guys like to see my whole day sometimes. so i happily document every now and again.
there was take one.
and then take two.
and now.. take three!
i woke up this morning feeling rather refreshed. i am still working on that goal of getting 7 hours of sleep each night, and last night i was able to get just under that—like 6 hours and 50 minutes. not bad, i'll take it!
i rolled over and checked my email on my phone—a morning ritual for me—and saw there was a groupon for a month of unlimited yoga at centered city yoga. i have only done bikram yoga (in my entire life! that's the ONLY kind of yoga i've ever done!) but have wanted to try other types. centered city offers a slew of options and for a month unlimited for $40, i couldn't pass up the chance. i will probably wait until august to cash in on my month, but i look forward to trying some new types of moves.
after my impulse purchase, i got out of bed, did my weekly fitmixer bootcamp weigh in, and changed for my workout. i headed to the 6:30 GPP class which was full of rowing! i maxed out at 95# rows, but truth be told i should have tried harder. i know i could have gone heavier.. next time. i rounded out the lifting workout with a couple laps around the block which equates to two miles. i don't like to run.. but i have the tough mudder coming up in october, so i decided i should try running a few times a week.
oh! prior to my workout i had my first taste of GNC's genetixHD pro-sculpt.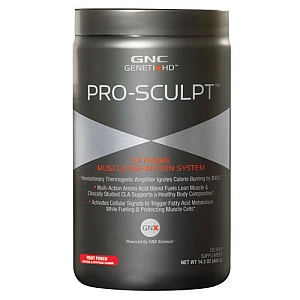 source: gnc.com
after reading about the success jess had with the new GNC line, i decided to snag the supplements for myself and see how i like them. i bought a thirty day supply, so i will let you know how i like them in a month from now.
i came home, cleaned up, and did all those fun morning things.  the pups always lay nearby while i get ready for work. they're such sweeties. love this guy…
when i went to the kitchen to grab my food for the day, i was pleasantly surprised to see that marshall left me an owl mug of fresh juice in the fridge. what a guy. it made up for the fact that i saw his wedding ring left on the shower shelf this morning ;) i think this had spinach, kale, pineapple, apple, carrot, celery, and love.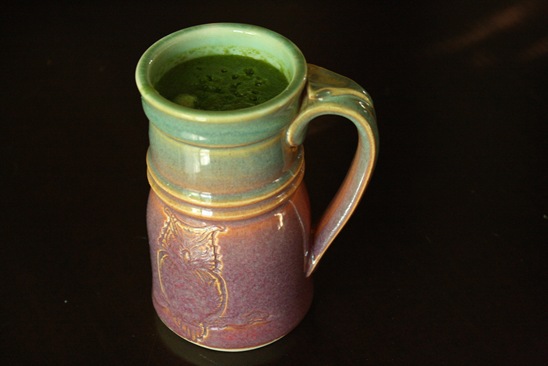 i tried a new kind of coffee today—i am loving my new keurig so much!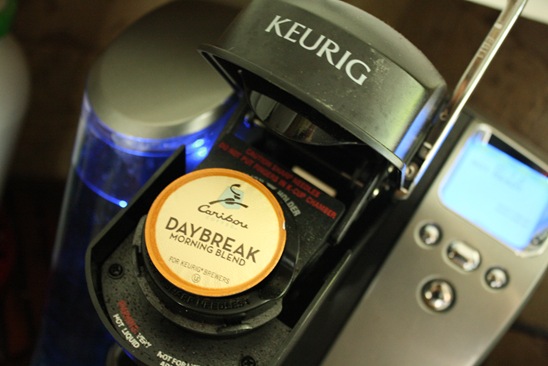 i made a banana chocolate protein shake for breakfast on the go since i was running (really) late.. what else is new??  the shake had 1.5 cups almond milk, a frozen banana, 1 scoop vanilla protein powder, 1 T cocoa powder, and ice—all blended in my vitamix and poured into a fitmixer bootcamp blender bottle for optimal portability.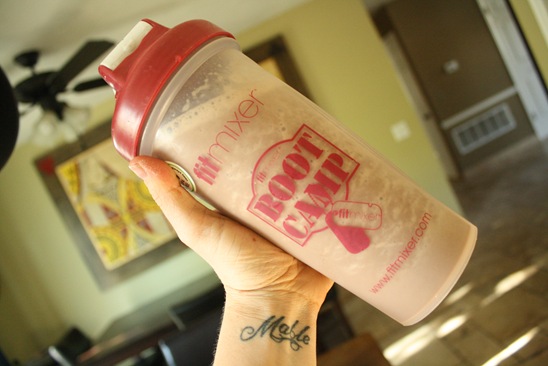 i was drinking lots of water throughout the day to hit my gallon goal. i brought two contigos to work and was on double drinking duty all day.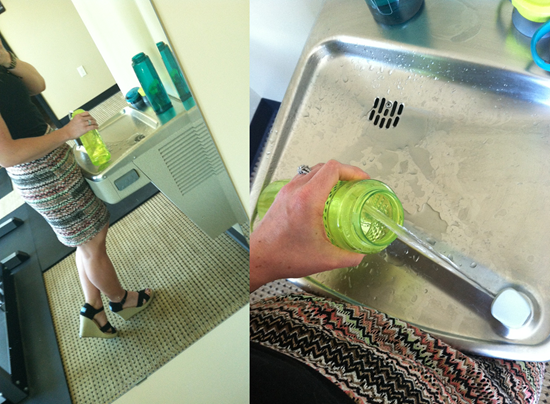 lunch was random. since i was in a rush this morning, i didn't really think it through and just grabbed whatever i could.  i put a plate together and called it good.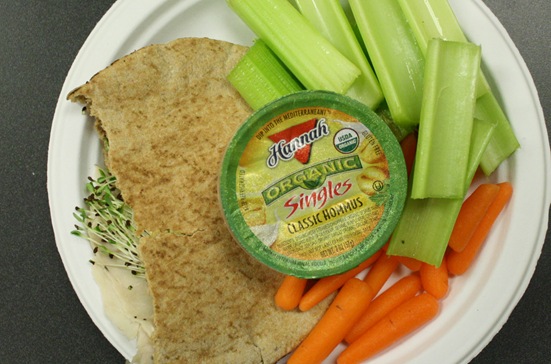 there was an ezekiel pita stuffed with herbed turkey breast, mustard, hummus, and sprouts along with a side of carrots and celery and more hummus. i also had my calcium in chocolate form with an adora disc.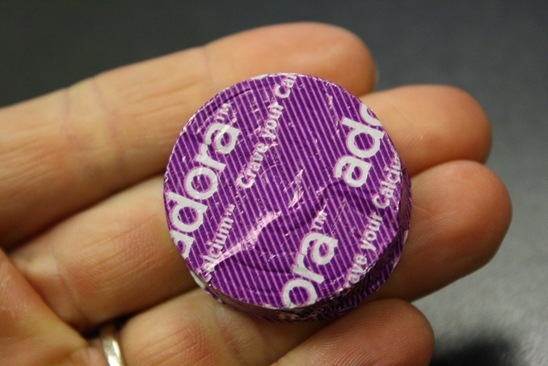 while eating lunch, i couldn't help but check out the new arrivals on lululemon.com. whoops, made a purchase.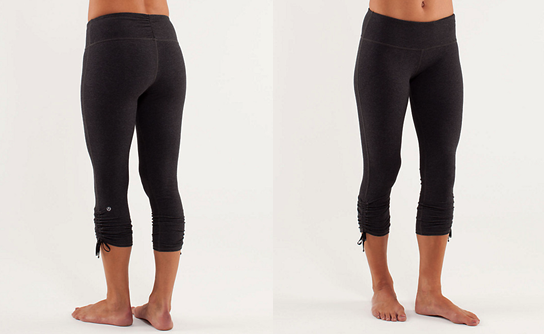 source: lululemon.com
paypal and free shipping makes it WAY too easy to buy things. but the crops are just so darn cute!
i had a fun afternoon filled with filling out seven credit apps. oh, the joys of my day job. i won't go into any of the other glamorous details…
i headed home late–at quarter after five–and swooped up these sweeties on the way…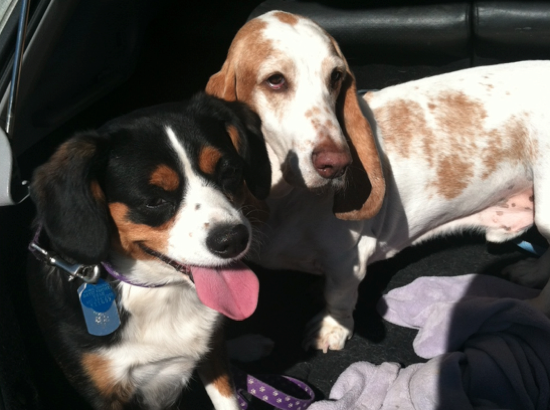 they had such a fun day at daycare! best investment ever.
it was snack time when i got home from work. i have figured things out a little bit.. since i always have the urge to snack when i get home from work (no matter if i am hungry or not) i have decided to hold off on my afternoon snack and have it when i get home. we eat dinner late, so this works out well. it has so far, at least.
my snack today was half savory, half sweet. two rice cakes: one with herbed turkey and melted mozzarella, one with peanut butter and jam.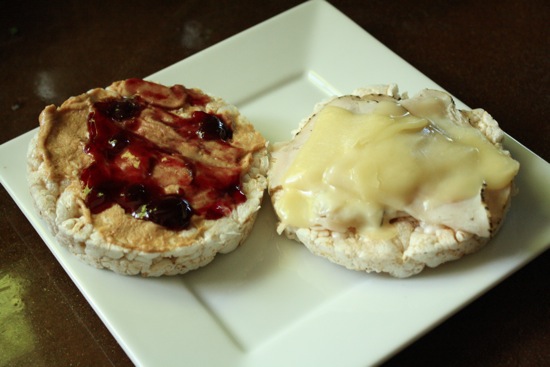 i also had a couple squares of this delicious dark chocolate i picked up in hood river.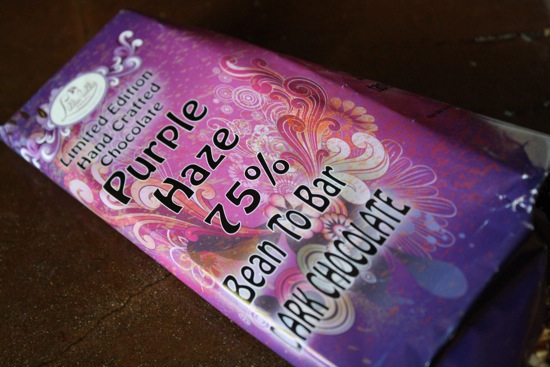 marshall worked late, so i got started on making dinner so it would be ready when he got home. i made my taco soup in the le creuset dutch oven instead of the crock pot. i realized i didn't have a jar of salsa, so i had to run to the store. i needed to get marshall some cream cheese and cinnamon raisin peanut butter, too, so at least i had a few good reasons to go to the store.  i didn't, however, have a good reason to spend $50 at the store. these things just happen!!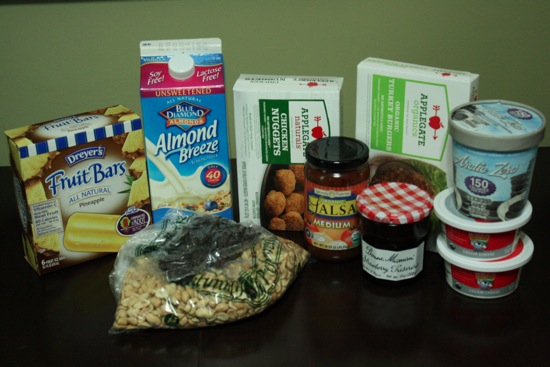 there's the salsa.. and the cream cheese. i bought two containers of cream cheese because i make marshall flavored whipped cream cheese using plain organic cream cheese and all fruit preserves. it's much better than buying the flavored philly cream cheese.  i am making strawberry and cherry this time around, but i have also made pineapple before (using a can of crushed pineapple and some vanilla bean paste.)
the other item on my list was cinnamon raisin peanut butter, but i was sad to see that smith's no longer carries that flavor of peanut butter & co peanut butter! bummer. i decided to take matters into my own hands and make it myself. i bought peanuts and raisins from the bulk bins–i will be trying my hand at cinnamon raisin peanut butter later this week! i will let you know how it goes.
the things that ended up in my basket unintentionally were pineapple popsicles,  cookies & cream arctic zero, almond milk (it was on sale), and applegate chicken nuggets & turkey burgers–i have been wanting to try both of these (i saw the nuggets on brandi's blog ages ago) but was waiting for them to go on sale, and they were! so i got them. aaaand that is how i ended up spending fifty bucks. oops. 
i came home and found marshall had come home from work. i stirred the salsa into the taco soup, prepped the toppings, and dinner was served!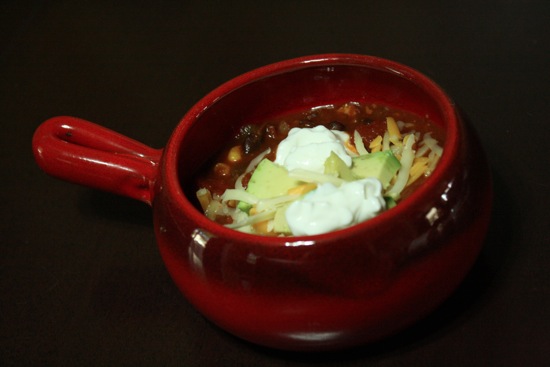 the toppings are just as important as the soup, in my opinion. chobani, avocado, and cheese make the perfect garnish for taco soup.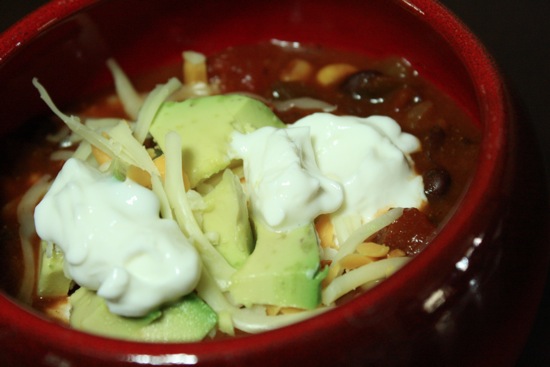 that avocado was sooo good. by far the best thing i've eaten all day.
right now i am finishing up that deliciousness, typing up this post, and trying to decide if i want to make protein macaroons for dessert.. or have a pineapple popsicle.. or both. we'll see.
whew. recapping and entire day is lots of work, but it's always fun to do a throwback post! hope those of you who request these have enjoyed the thorough recap. and hope those of you with short attention spans made it this far. ;)
Qs~
1. what is the last thing(s) you bought at the grocery store?
2. what was the best thing you ate today?
xo. janetha g.