hello! how was your monday?
mine was busy. i had eight hours of the day job, a meeting with fitmixer, a GPP workout, and a delicious le creuset dutch oven dinner (recipe here.)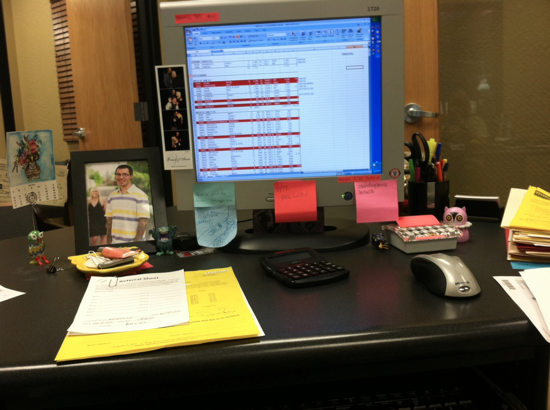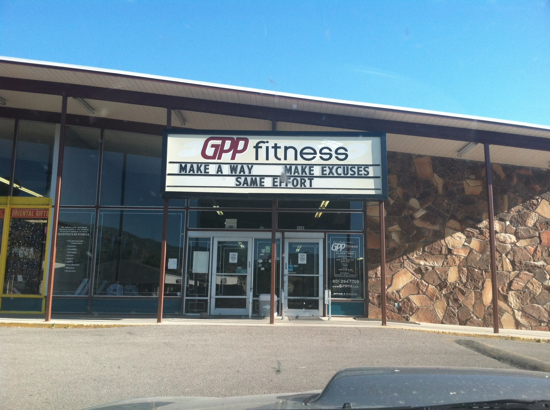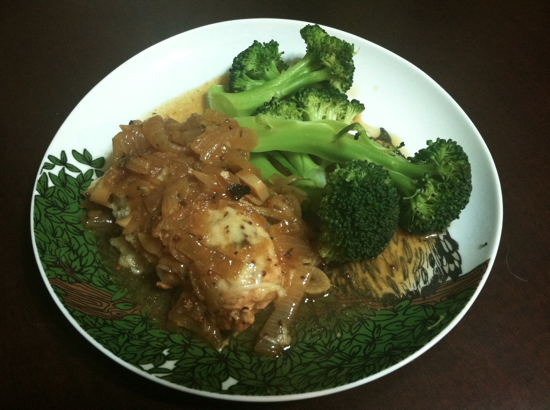 how's that for a speedy recap of the day? ha! i suppose i will elaborate on a move and a meal…
move: i had my first lesson in kipping pull-ups at GPP today. the workout called for 75 pull-ups, but i did mine jumping-style. i want to do kips. i WILL do them. eventually. i can already tell these things are going to take me a minute to get the hang of. and by a minute, i mean a year. hopefully less, though.
meal: let's talk about dinner. braised french onion chicken with gruyere. OH MY WORD. it was so good. marshall and i just finished up dinner and he said this one is "one for the restaurant"–which means it's a keeper. one day we will have a restaurant.. one day.. maybe the day after i learn my kipping pull-ups. ha.
but really, this recipe is legit. the only changes i made were that i used unrefined coconut oil instead of butter, used chicken breasts instead of thighs, and reduced some of the amounts since we are only two people. for the reductions: i used two pounds of chicken and two large onions. oh and i actually doubled the amount of thyme, garlic, balsamic, and mustard because i love those things!! anyway, the recipe is a keeper.
before i tackle today's topic, i wanted to share that i created a 2012 summer bucket list page so i can keep track of my progress!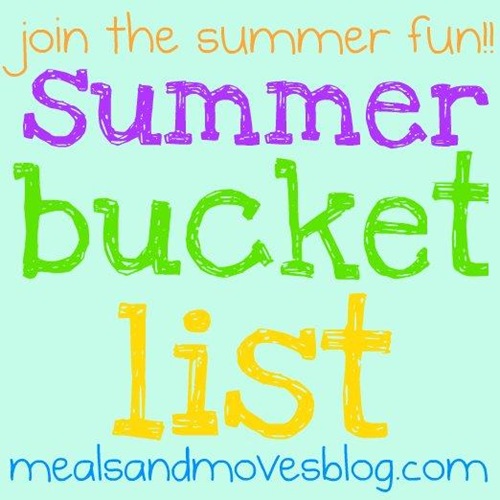 i also created a little widget in my side bar that takes you straight to the page.  if you have a bucket list of your own, share the link there! or if you don't have a blog, simply type your list in the comments! use the page to tell me all how your summer bucket list is going and clue me in on your latest and greatest adventures. i would love to hear them all! i also took a cue from calee and created a button to grab. thanks for the idea, lady.
okay, onto rad or ridiculous!
remember when i was on a trip and i took lots of pictures from skymall and then you voted if the items were rad (as in useful and you would totally buy said item) or ridiculous (as in you cannot fathom why anyone would buy said item)? yeah, that was fun. let's do it again!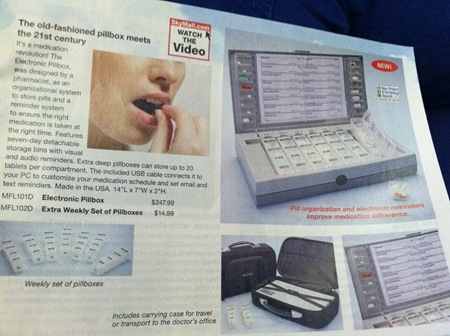 $247.99 electronic pillbox.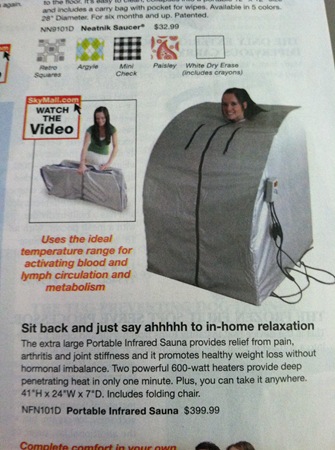 portable sauna.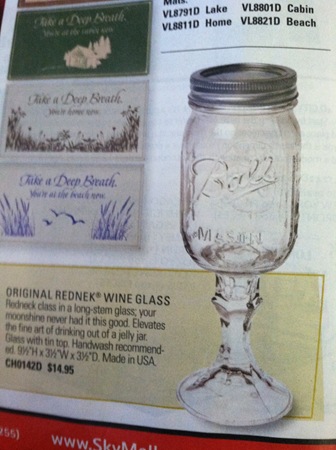 redneck wine glass.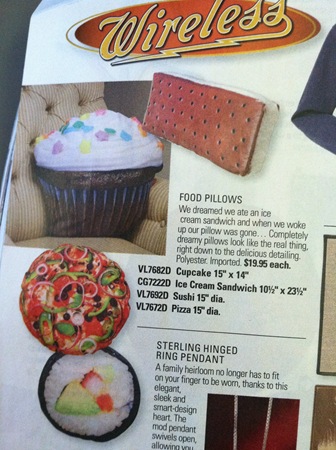 food pillows including cupcake, ice cream sandwich, pizza, and sushi.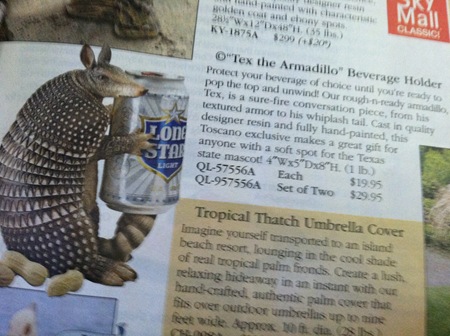 armadillo beverage holder.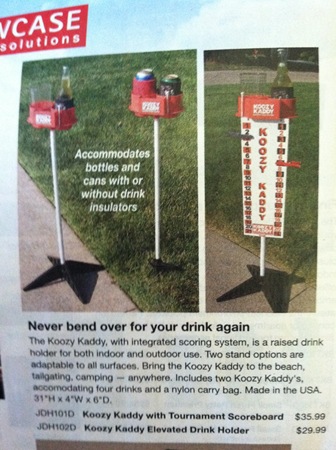 "never bend over again" drink caddy.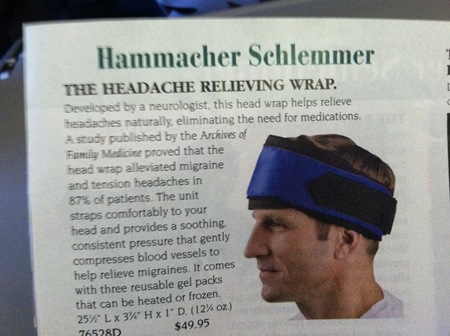 headache relieving wrap.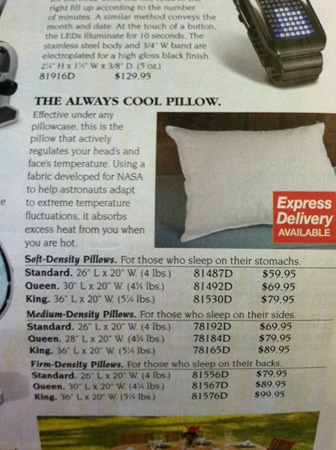 the "always cool" pillow.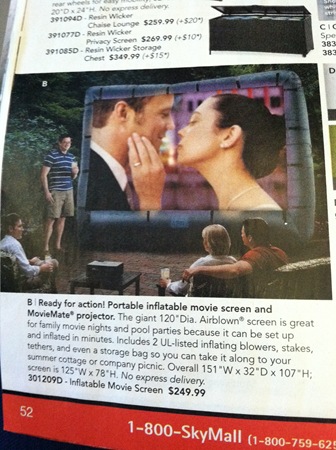 portable inflatable movie screen.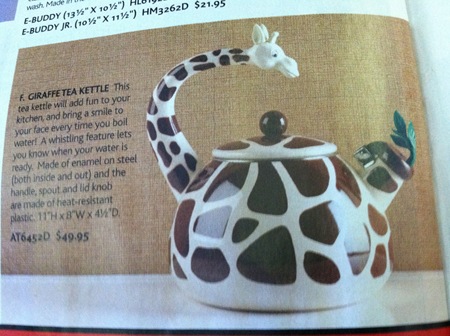 giraffe tea kettle.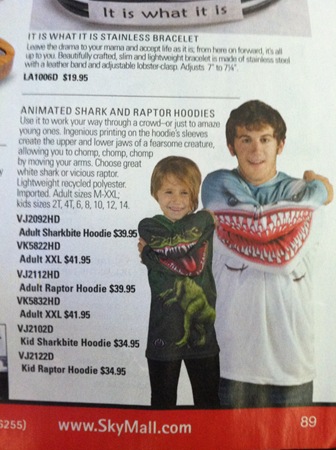 shark & raptor bite hoodies.
that was fun! hope you enjoyed playing. be back tomorrow for more mindless mayhem.
Qs~
1. have you ever purchased something from skymall or an infomercial?
2. what is the most ridiculous item you've seen available for purchase (anywhere)?
xo. janetha g.