hola!
i still have a couple fun weekend things to share with you guys.. i didn't want to overload an already loaded post (referring to yesterday's post) so i saved the rest of the weekend shenanigans for tonight's post! both were family-oriented.
marshall's brother, brad, recently got hitched! rachel and brad were married in the carribean back in april. they celebrated their recent nuptials and their new home with a party on saturday night.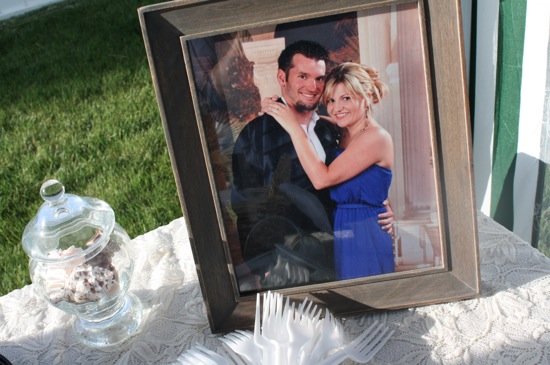 i didn't manage to get a photo of the happy couple together, but at least i got photos of them separately.. brad with marshall and rachel with me.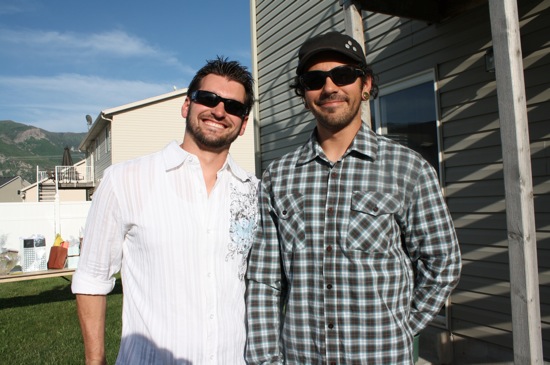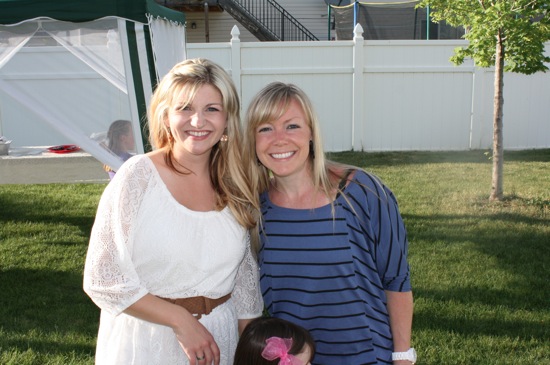 congratulations, guys! we love you tons.
sunday night was another family celebration—it was my brother, doug's, 32nd birthday! everyone gathered in his backyard for a BBQ, skate sesh, and popsicles. it's tradition.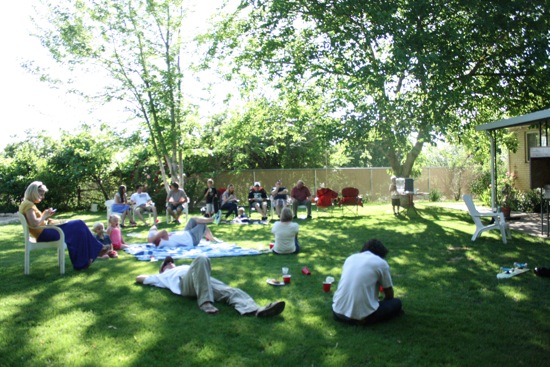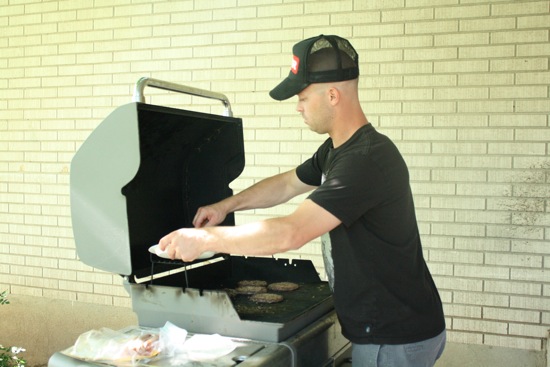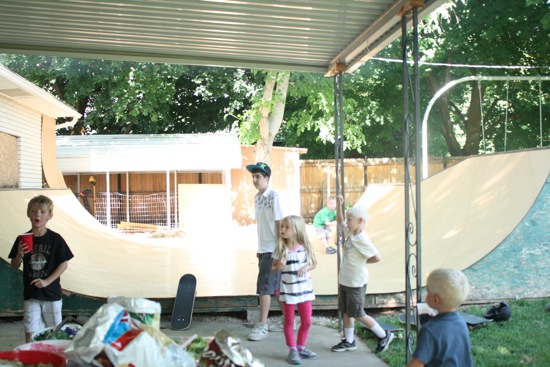 i made my spinach basil couscous salad to share with everyone. it was a hit.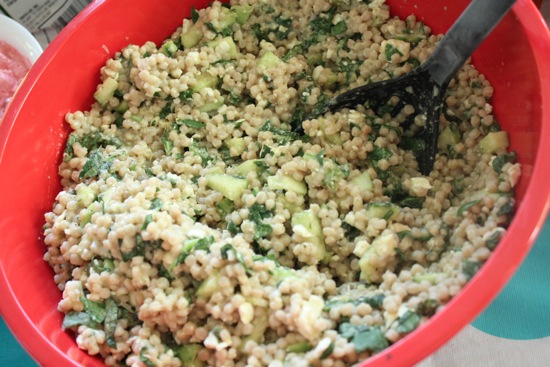 they were out of plates by the time i'd arrived, so i snagged one of my niece's plastic plates from the kitchen. i was secretly excited to use this thing—i mean, it's got ice cream cones on it!
i topped a beef burger with guacamole and mustard. have you ever combined the two?! i hadn't, but now i am hooked. it's a seriously stellar combo!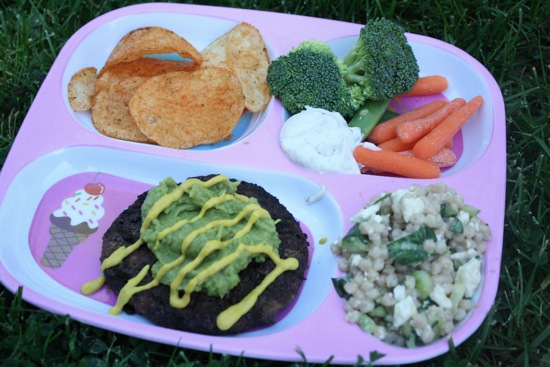 dinner was delicious but the company was even better.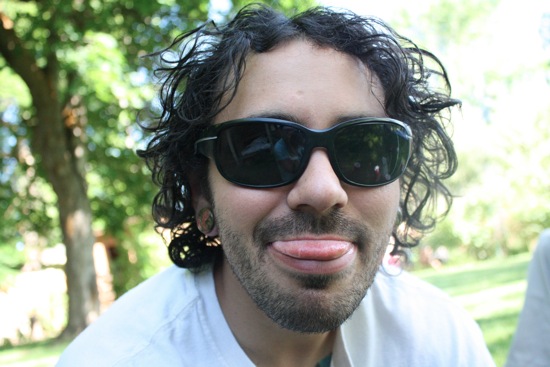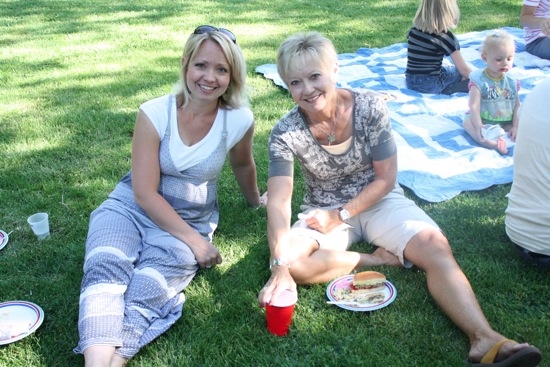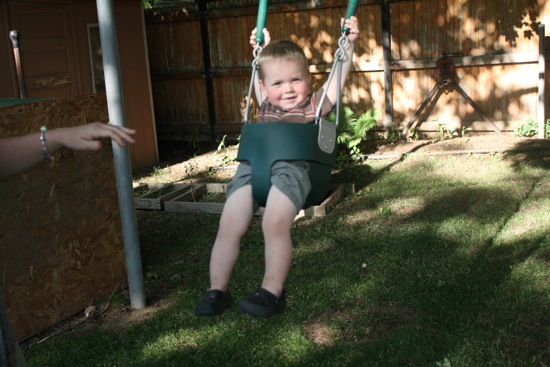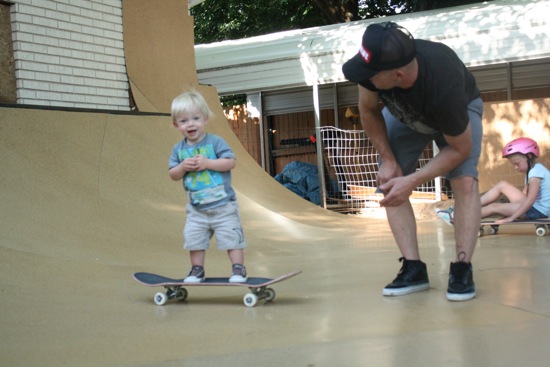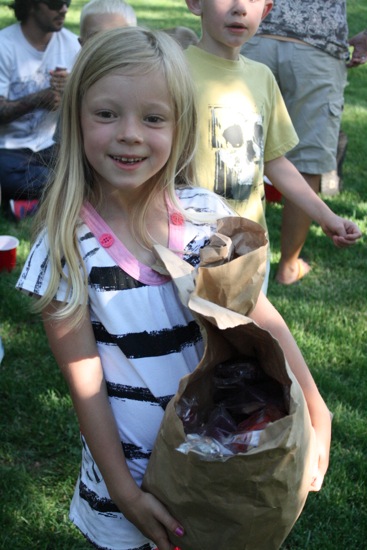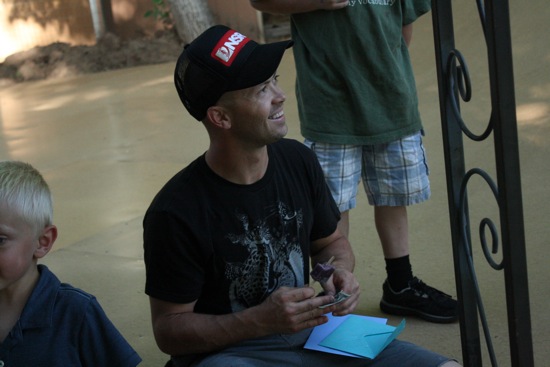 happy birthday, doug! love you.
after the birthday party, we met some friends at the movie theater to see snow white and the huntsman. it was SO GOOD. check it out. it was well worth the late bedtime sunday night.. but it did make for a sleepy monday morning.
today was just a typical monday for me. meetings in the morning, busywork all day, then GPP after work. the workout today was HOT–running outside in nearly 100 degree heat is not my idea of a good time. i am not a runner, so i will take my 7:30 minute mile and smile. the rest of the workout was fun–since it was indoors. i am working on my pull-ups and hope that maaaaybe one day i can do kips. we shall see. i finished the whole thing in 15:21.
once home, it was time to make dinner. after eating out four days in a row, i was happy to have a homemade meal!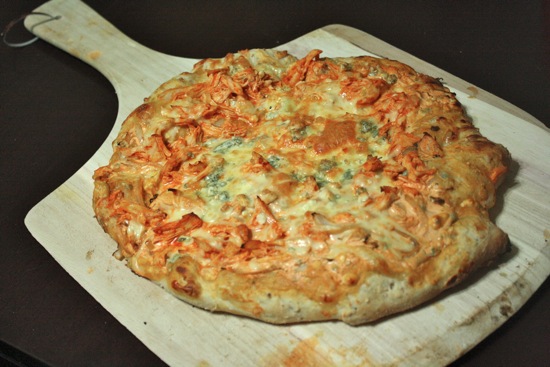 it's no surprise that we went with buffalo chicken pizza.. marshall and i have both been craving it since i first made it last week!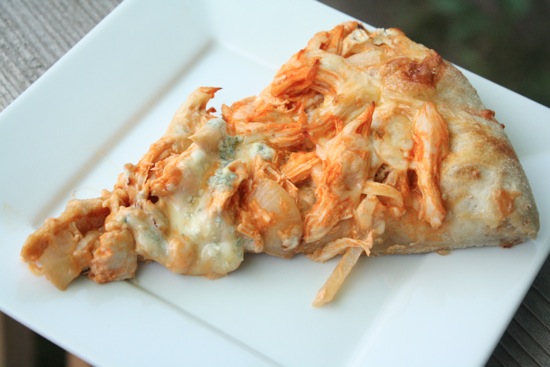 it's safe to say this pizza will be made at least twice a month—if not more. it's addictive.
sad story, though, as i went to grab our favorite baking stone to heat it up for the pizza, i saw it had broken in half.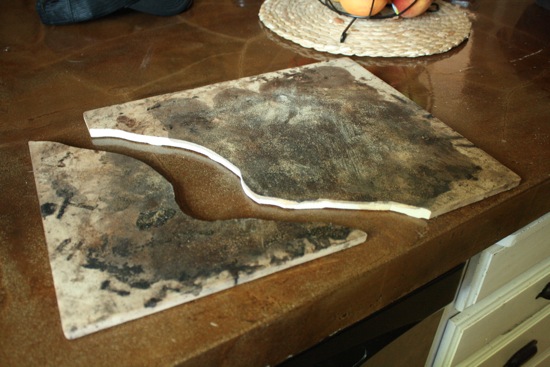 sigh. luckily we had a backup one, but this baking stone–a gift from marshall's mom–has been the absolute best! i plan to buy another just like it. it's perfect for everything from pizza to cookies.
in other news…
kodiak cakes, my favorite pancake mix (which is made by the local utah brand, baker mills), is now available at target stores nationwide! click here for a $1 off coupon.
today was national cheese day, national cognac day, national applesauce cake day, and national frozen yogurt day. now you know.
i got a le creuset dutch oven (5.5 quart) for my birthday. what should i make? recipes welcome!
i am going to be in hood river, oregon on thursday. anyone live there? i've never been!
hasta luego!
xo. janetha g.