hi, friends!
it's sunday and i am lounging around in my PJs reflecting on the fun-filled couple of days i just had. i do need to get my butt to the gym and grocery store sometime in the near future… i also need to clean my house, do my laundry, and make a big salad for my brother's birthday BBQ tonight.
but for now? i'll blog. 
friday was my 29th birthday and i was able to celebrate doing all the things i love and seeing many of the people i love! 
momma b took me to pallet for lunch. it was just as amazing the second time around! i love this place!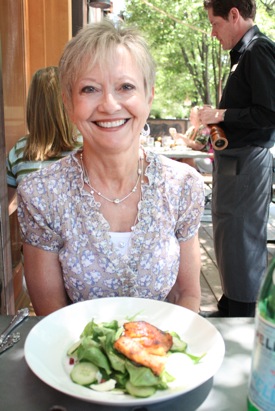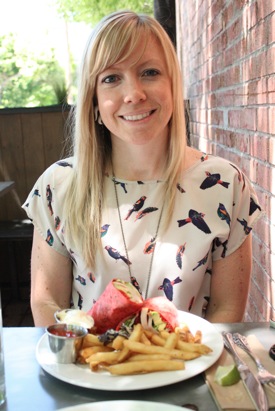 my stomach was KILLING me (stupid guts–didn't they know it was my birthday?!) so i had a bottle of sparkling water to try to calm things down.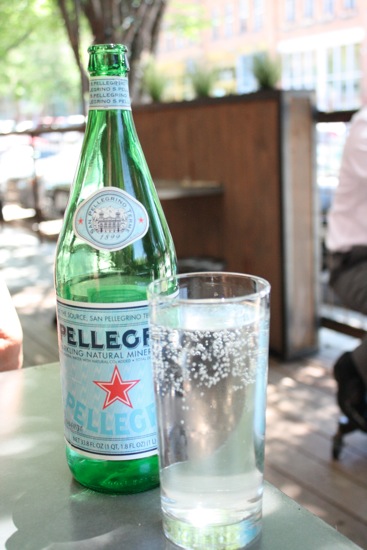 my mom ordered the salmon salad.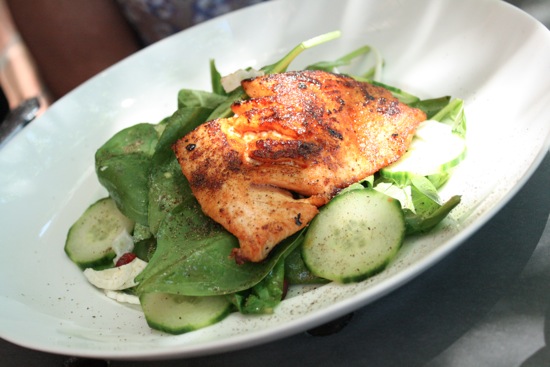 i ordered the turkey, bacon, and avocado wrap with truffle fries. my mom said this was the best wrap she's ever tasted–it was incredible. but the truffle fries were my favorite part.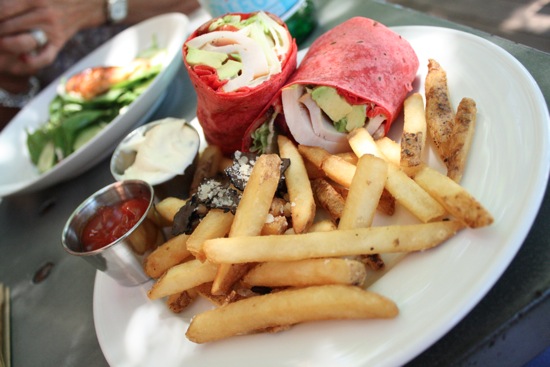 the waiter brought out a special birthday dessert of watermelon lime sorbet, complete with candles.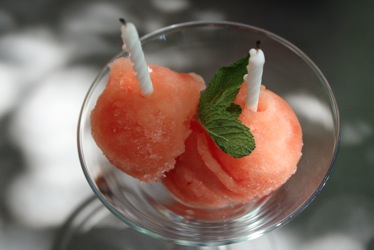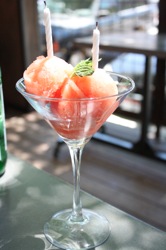 back at the office, my cute co-worker, amanda, made my FAVORITE dessert: peaches and vanilla bean ice cream!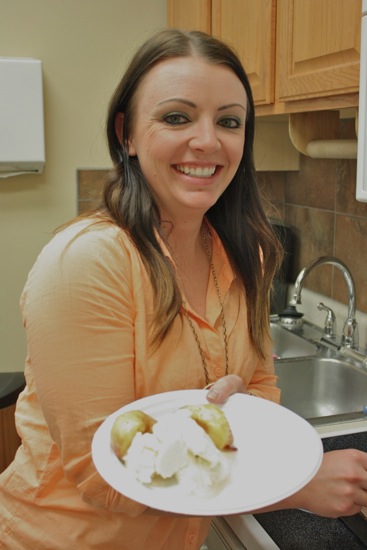 she baked the peaches in a sugary, buttery glaze. they were served piping hot with a couple scoops of tillamook vanilla bean ice cream. forget the cake, this is my idea of the perfect dessert! i even had it at my wedding. favorite.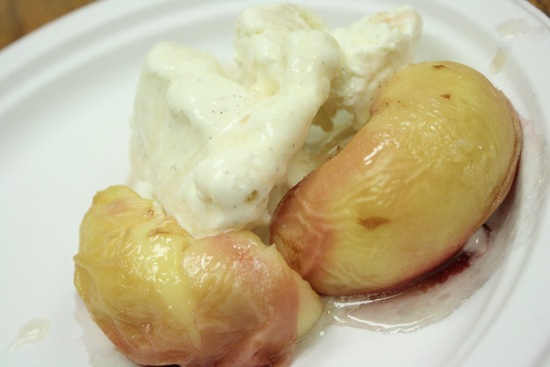 friday night i continued the celebrating with friends. kristen hosted a barbecue at her house in my honor, she's the best best friend.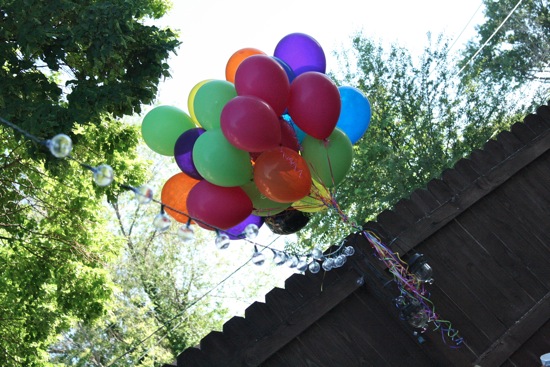 there was so much tasty food and refreshing drinks.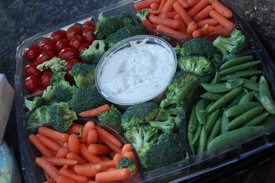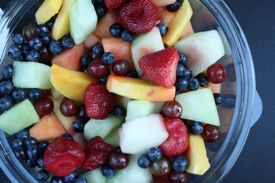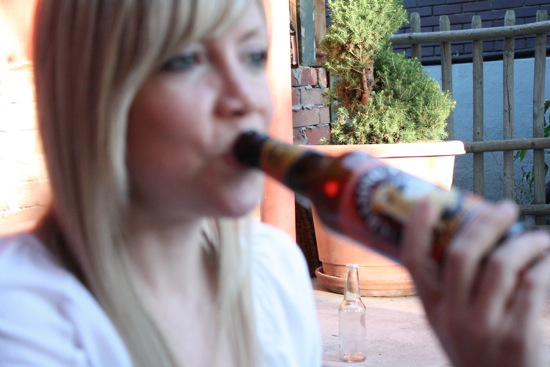 i had a bleu cheese turkey burger, a few kinds of salad, and lots of chips, dips, and other random bites for dinner. the star of the show, however, was the dessert! marshall and i picked up two baker's dozens of specialty cupcakes from the sweet tooth fairy–my new favorite bakery.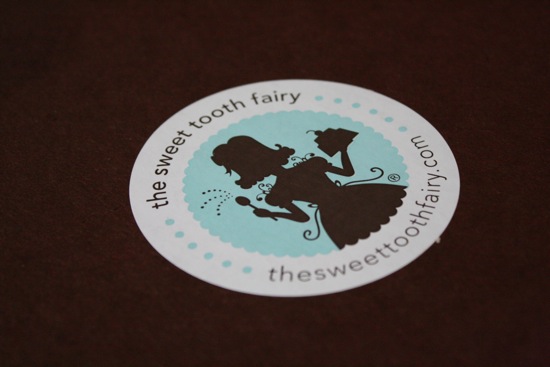 they have the most amazing cupcakes–and that is saying a lot since i am not a big cake person and i am especially not a frosting person! 
we picked several of the flavors: root beer float, red velvet, salted caramel, raspberry lemonade, peanut butter chocolate, cookies and cream, strawberry shortcake, ice cream sundae, marble, strawberry cheesecake,  and, my favorite of them all, toasted coconut.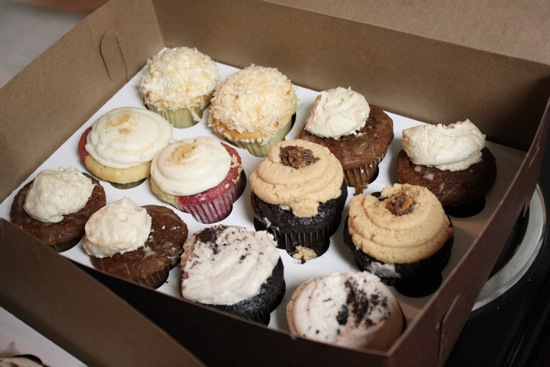 my friends sang "happy birthday" to me and i tried my best to blow out all 29 candles in one huff and puff–but i am sad to say that didn't happen.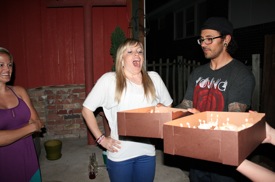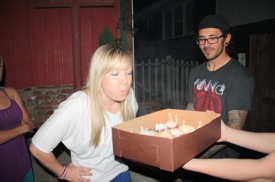 we all proceeded to devour the cupcakes. marshall also got a few quarts of nielsen's frozen custard–the best stuff on earth.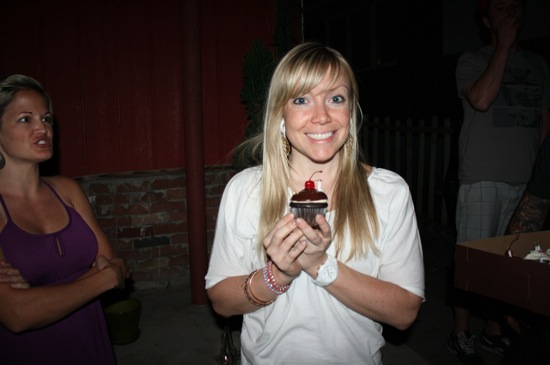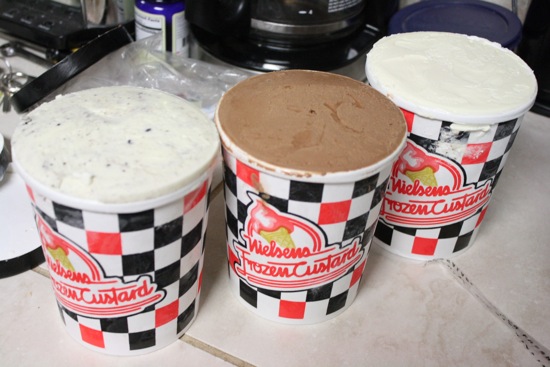 i am not ashamed to admit that i tried EVERY SINGLE CUPCAKE FLAVOR. i probably ended up eating six whole cupcakes by the end of the night. (and two more on saturday.. and one more for breakfast today.. what??)
thanks for the fun birthday party, friends!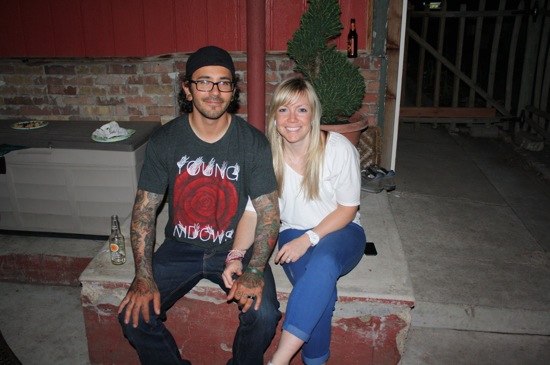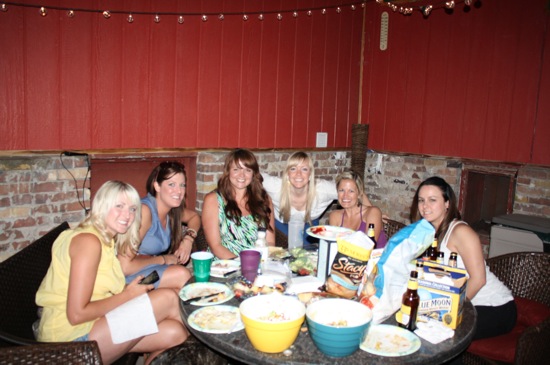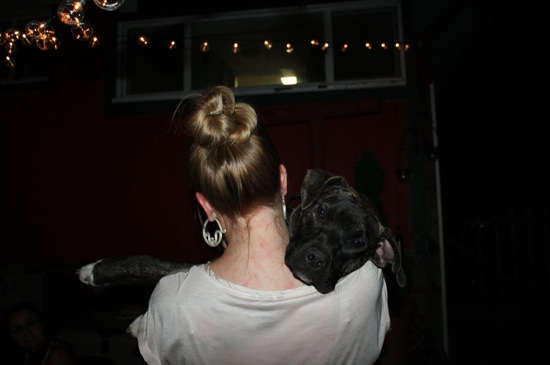 i went to bed way too late on friday night.. it was nearly 1 AM. i had to pop up bright and early saturday morning because i had a race to get to!  kerryne picked me up at quarter to eight on saturday morning. we picked up amanda and headed up the canyon where the dirty dash was being held.  we were not far up the canyon before kerryne's car totally quit on us!!! the console said "reduced engine power" and she was only able to go about 20 MPH. we pulled off on the nearest exit and i did what any normal person does– called my mom!  
momma b was heading to the race to watch us, and luckily she was only about 6 miles ahead of us when i called. she saved the day by turning around and grabbing the three of us. we sped to the race location but actually got a bit lost on the way. we finally found our way to the location. it was 6 minutes until our starting time and we were backed up in a long line of traffic that was funneling into the parking lot.  momma b took matters into her own hands! she turned on her hazard lights, started honking her horn, and drove up the wrong side of the road–bypassing all the cars waiting in line. she dropped us off right at the race entrance just three minutes prior to our starting time! she's my hero!!  she even hopped out of her running car to snap a "before" photo of our team. my mom is awesome, hilarious, and amazing.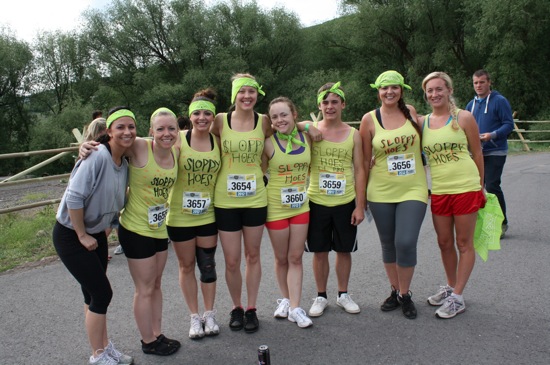 we started the race and i have to say it wasn't much of a race. we took our time playing in the mud and hopping over and through the obstacles. the dirty dash is not a competitive race, so we didn't worry about speed or time. we went to have a good time and that's exactly what we did!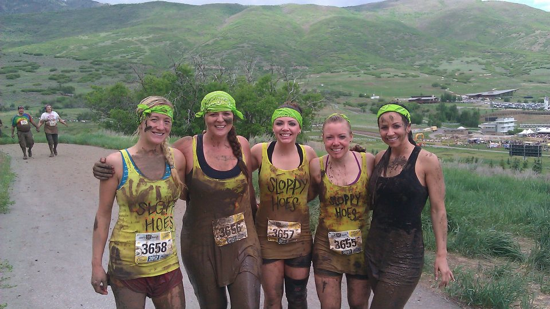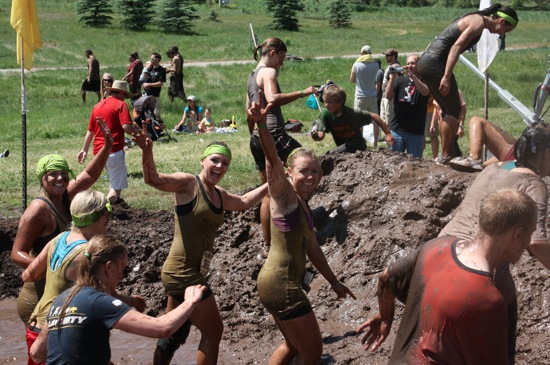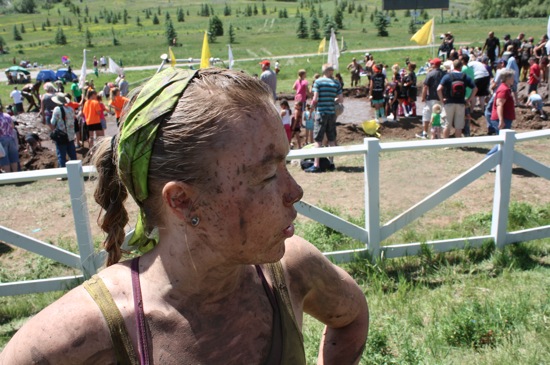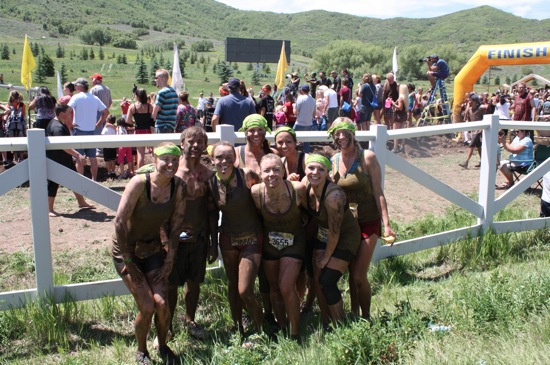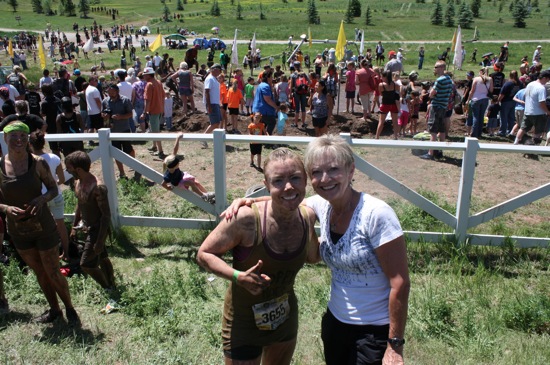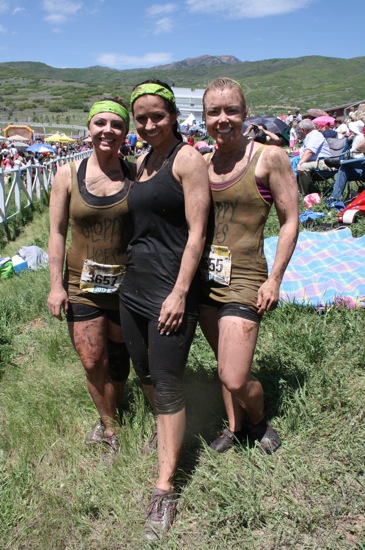 after the race we waited in the loooong lines for the showers, rinsed some of the mud off ourselves, then headed back to kerryne's car to see what we could do to get it home. we happened to be parked at a cafe that served breakfast all day, so we decided to eat before figuring out the car situation. 
my favorite part about the menu was that every meal came with a smile. they were just 3 minutes shy of closing time but they still served us–smile and all.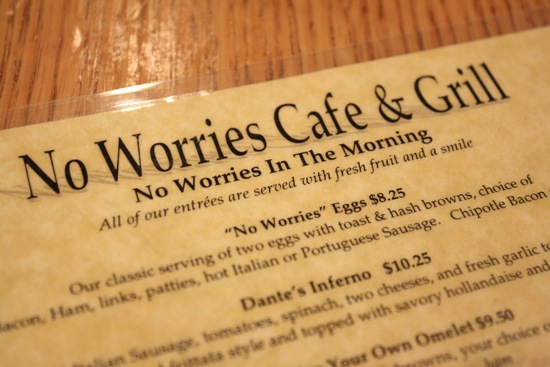 i went with an omelet topped with avocado and filled with onions, mushrooms, and spinach.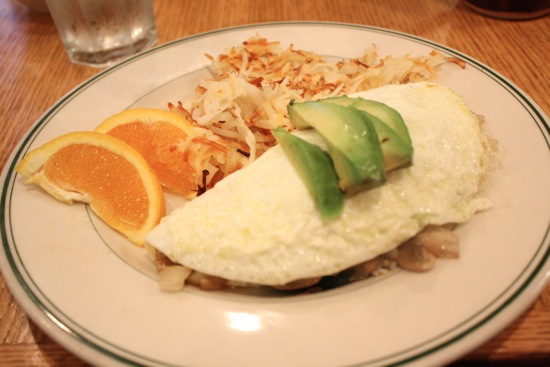 i loved their coffee mugs!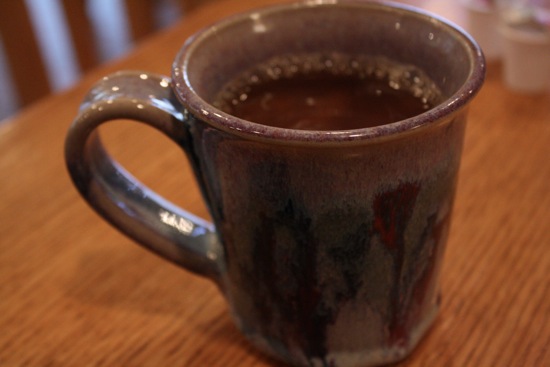 and their coffee sign!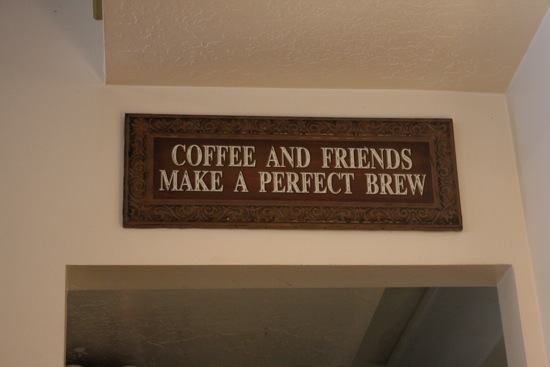 the no worries cafe happened to be DELICIOUS. i actually can't wait to head halfway up the canyon to try their food again–i know marshall would love it. 
lucky for us, kerryne's car had simmered down a bit and we were able to drive at normal speed the whole way home. the check engine light was on, but she had full power. we made it home safe and sound! and sunburned…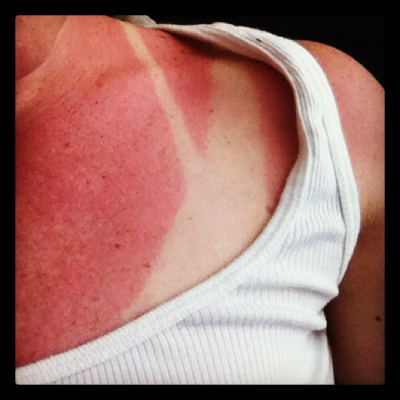 yikes. yeah, in that big huge rush to get to the race on time, i TOTALLY spaced applying sunscreen. i had it in my bag, but that didn't help me once i was in the middle of the dirty dash with the sunshine on my shoulders. lesson learned–apply sunscreen at home next time!
after a shower and a cupcake, i passed out on the couch for a couple hours. i was beat after all the birthday bashing and dirty dashing!!!
special thanks to all who made my birthday so great. i am truly blessed to have such fabulous friends and family–both near and far. thank you all who left birthday wishes here on the blog, on facebook, or on twitter. you guys make me smile.
whelp, it's past noon.. better get moving!
xo. janetha g.