hey guys! it's my birthday today! the big two-nine.
birthdays are weird. they are so, uh, self centered. i know, i know..i have a blog that i write about MYSELF, but i still feel weird about birthday attention. i do love birthdays, but to be honest.. they make me a little anxious because of the self-centeredness of it all.
instead of focusing on me, me, me in a post today, i decided to focus on all of you! i asked you to send in photos of yourself blowing out birthday candles so i could share them in a post. the photos came rolling in and i have to say that i smiled each and every time i saw a new blow-out photo. i laughed out loud on many of them! you guys are all so cute. thanks to those who sent in photos. enjoy!
lee turns 33:

becca turns 27: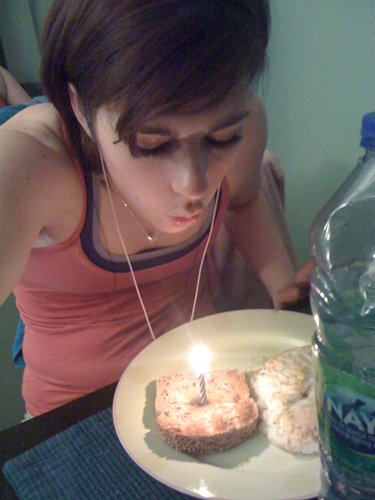 (she was in the middle of competition prep—so this was as close to cake as it got!)
clare turns 24: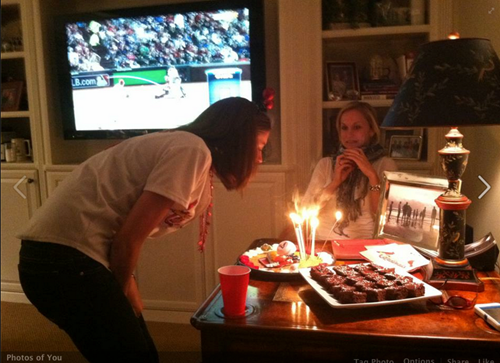 amy turns 26: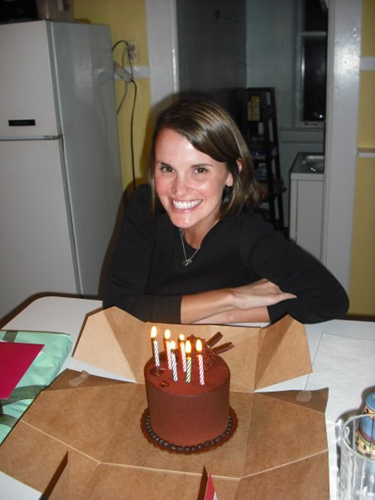 wendy turns 21: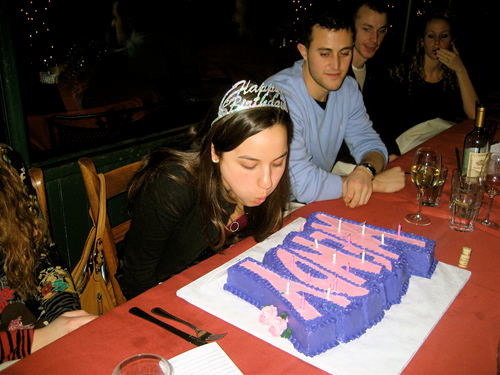 (such a rad cake!)
kara turns 5: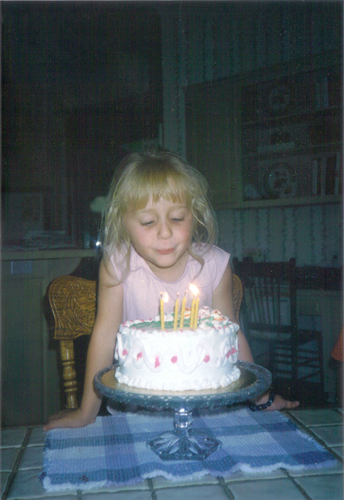 heather turns 26: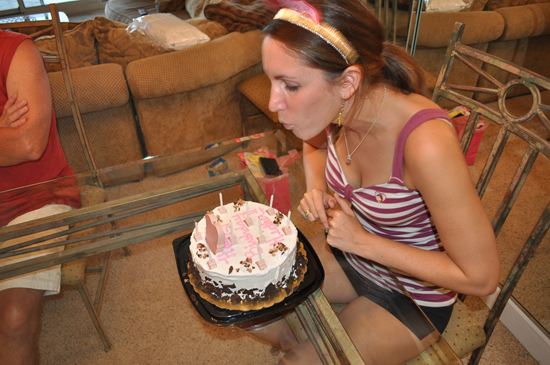 meggi turns 26: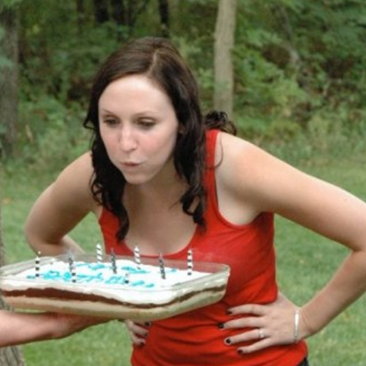 tiffany turns 30: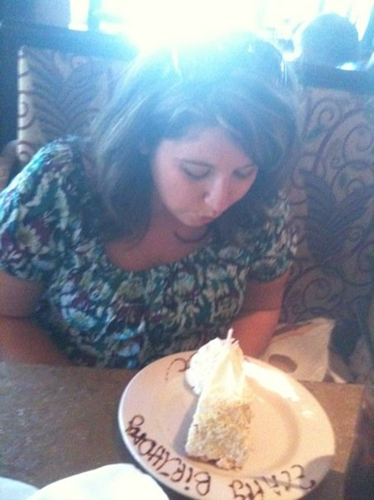 allison turns 24: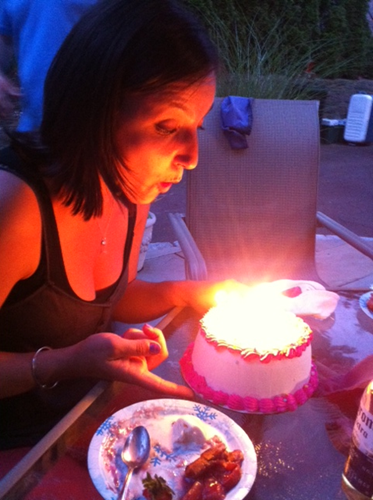 kristen turns 26: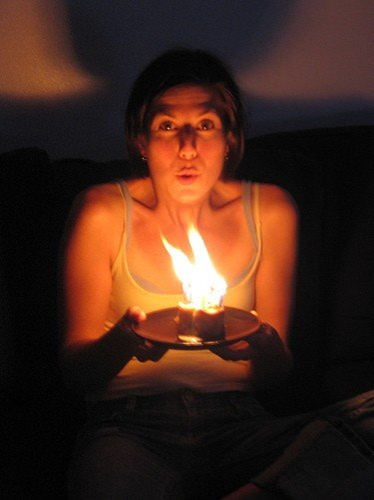 jenn turns 30: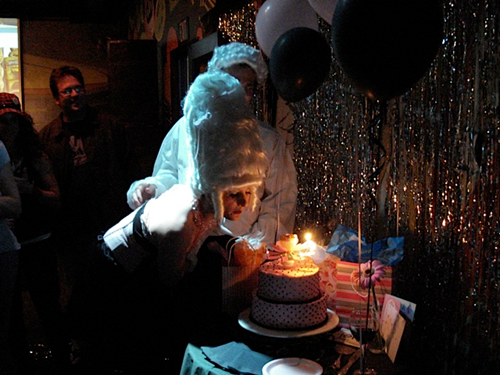 (love the wig!!! it was her "wiggin' out" 30th!)
melina turns 17: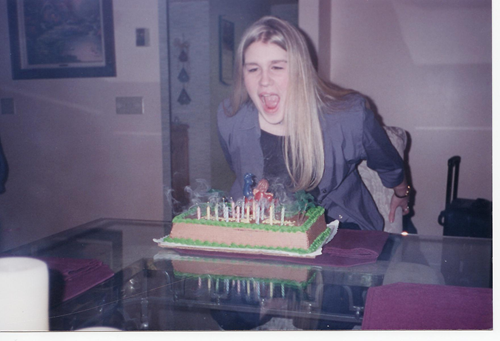 elise turns 4: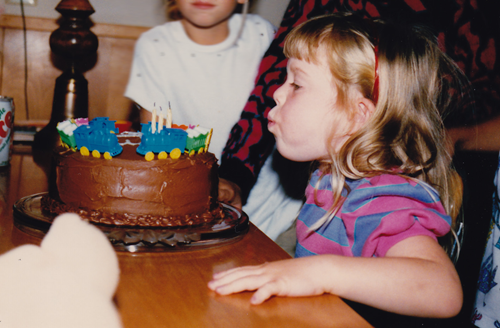 (not gonna lie, i think this is my favorite of them all.)
sara's baba turns 75 (14 years ago!):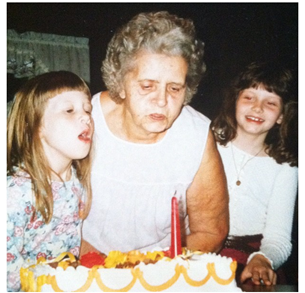 angela (far left) and her neice, ava, turn 24 and 2: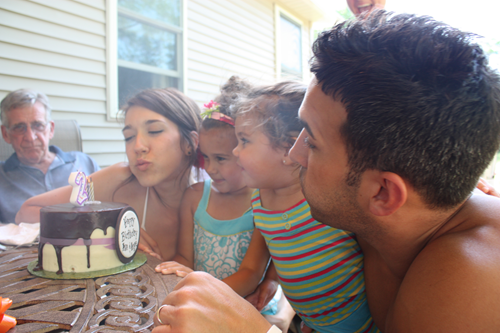 monique turns 24: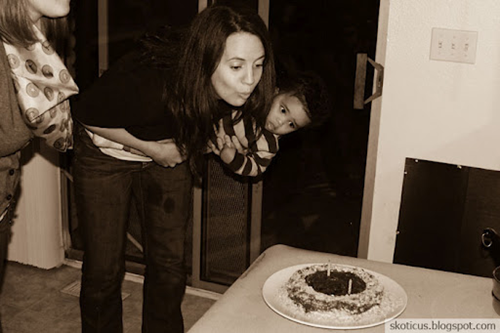 annette turns 27: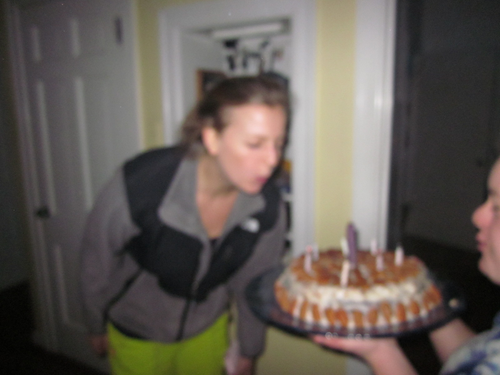 tara's friend, lacie, turns 30: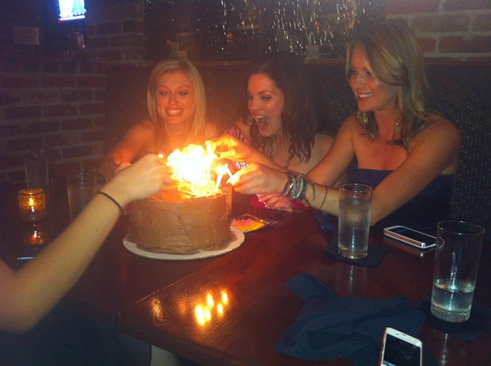 lindsay turns 20: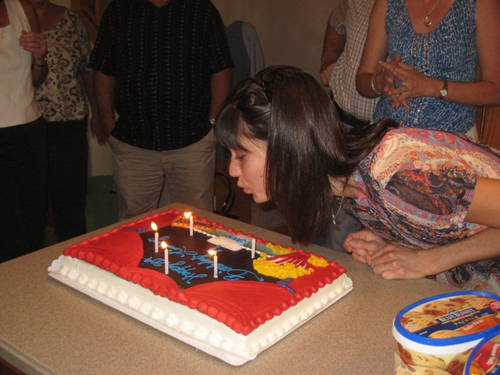 gina turns 29: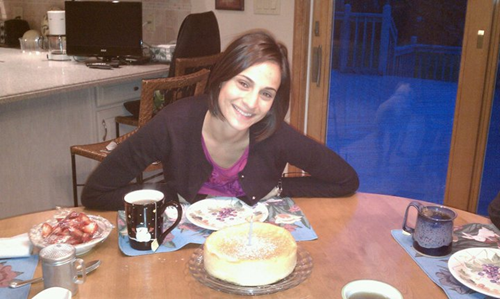 melissa turns 26: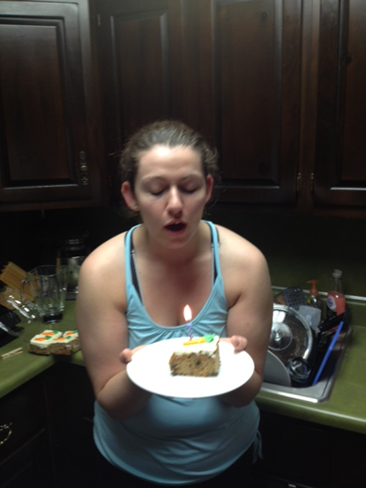 elizabeth turns 30: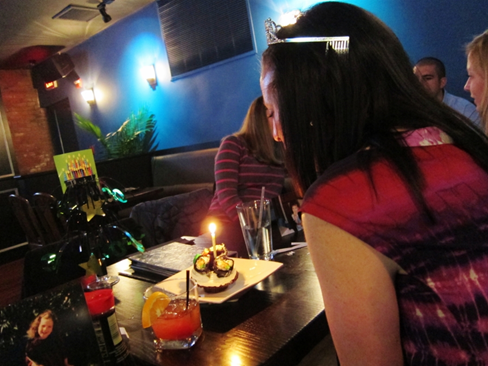 catherine turns 22:
|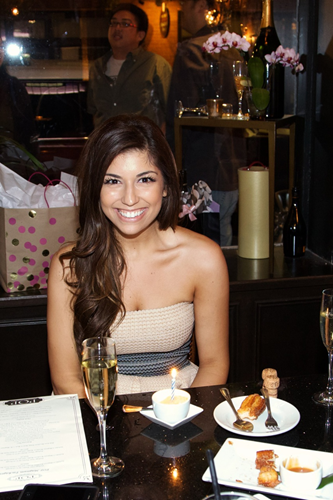 time for some family fun.. my sister answered my call for candle blow outs immediately! these are my cute nieces!
kaylee turns 11: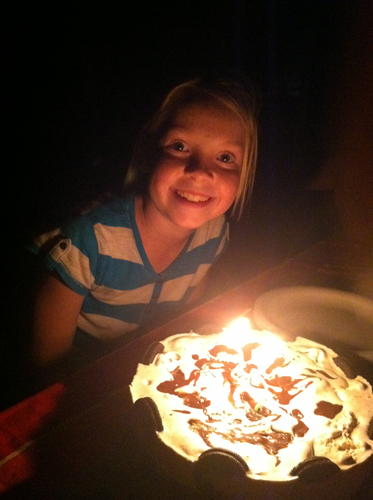 lucy turns 8: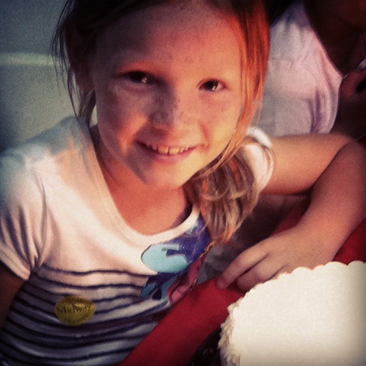 sofi turns 6: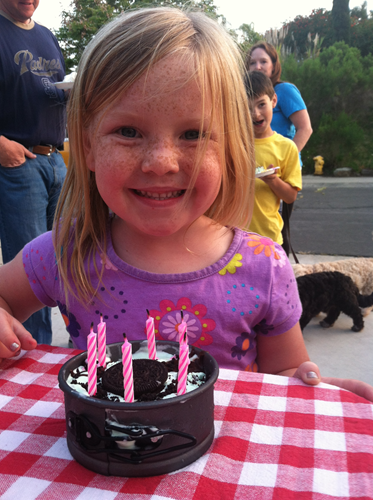 and a couple of friendly faces…
jessica turns 27: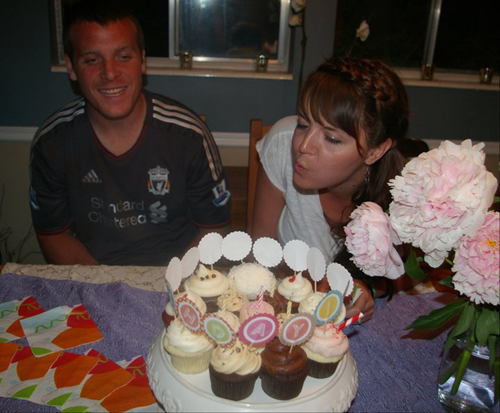 kristen turns 28: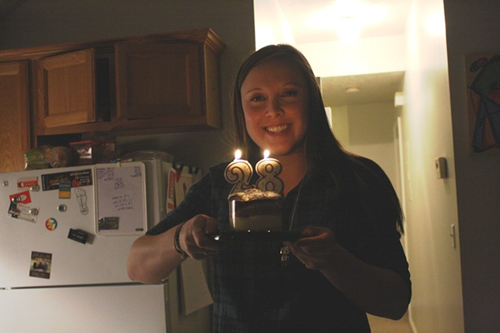 and, because i love the guy, i have to include the array of photos i have from marshall's birthdays! he never has just cake.. it's always something fun and different.
marshall turns 25 with six kinds of desserts (and randy):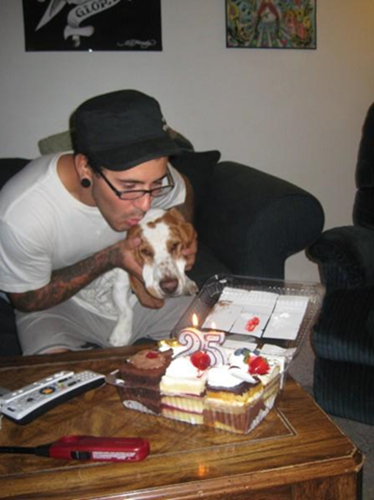 best photo: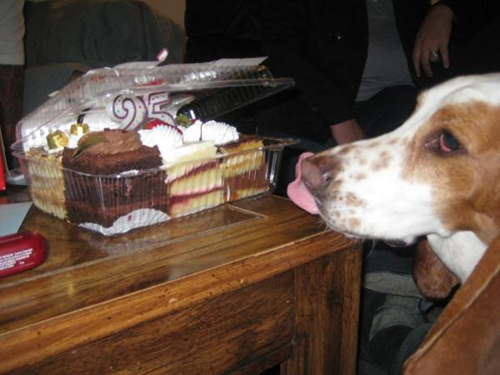 marshall turns 26 with tiramisu: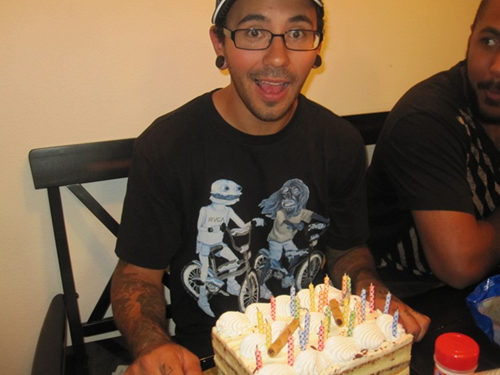 marshall turns 27 with cupcakes:
make a wish!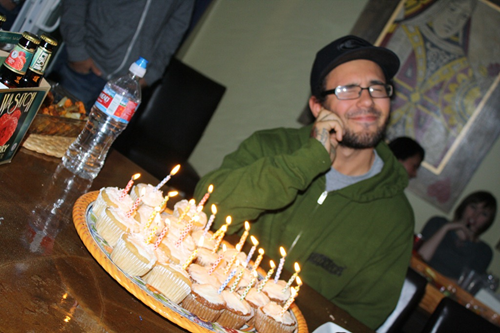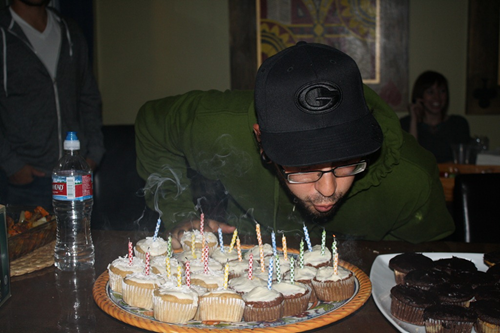 marshall turns 28 with eclairs: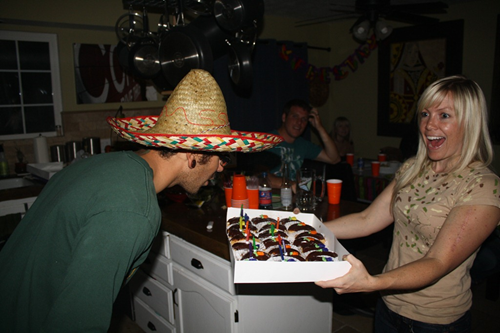 and, yep, that's all i've got of him. i'm older than him. i'm his cougar.
hope you enjoyed this birthday blow out post!
my birthday has conveniently landed on a friday this year, so i will be having a BBQ with friends tonight! the day has been great so far (aside from that whole work thing)..
i started my day bright and early at GPP—neil made sure not to put a single step of running in today's workout. love it.
i came home to a pile of presents (and a hilarious card) from marshall. i love that guy sooo much.
my mom delivered 29 balloons (and another funny card) to my office!
i went to lunch at pallet with my mom.
my cute co-workers got me one more funny card, gifts, and the most AMAZING dessert of baked peaches & vanilla bean ice cream! so rad.
before i go, i have some winners to announce!
thanks for all who participated in move more in may! there were a whopping 734 entries!! you guys know how to move it! thanks for the motivation!!
whelp, tomorrow i am running the dirty dash! super stoked. it was really fun last year.
i have an open house for my brother in law tomorrow night—he just got married in the carribean!
then sunday is my brother's 32nd birthday and we are having a BBQ for him.
WOW—packed weekend. i hope i have a chance to check in here! hope you all have a great weekend!
Q~
what was the last dessert your birthday candles were in? i've requested cupcakes and nielsen's frozen custard for tonight. hope i have enough wind in my lungs to blow out all 29 candles!
xo. janetha g.