hello! just like that, the three day weekend is over. i knew it was going to fly by.. they always do. 
today has been a little more on-the-go than the rest of my weekend was. things kicked off bright and early with a special GPP workout–outdoors!

source: gppfitness.com
because of the holiday, GPP canceled the class times they usually have on monday and held ONE big class for everyone at 8 AM. we took it to a nearby field so there was room for everyone attending.  the grass was wet and the workout was on the ground.. that made for a nice, slippery, wet workout! neil was coaching us along as we sprinted, burpeed, side-shuffled, chair-dipped, bear-walked, pushed-up, crab-walked, and sat-up. WHEW, yes, it was as crazy as that sentence sounded. you can get the full details of the reps and ladder structure on the GPP site. 
some action shots, courtesy of neil.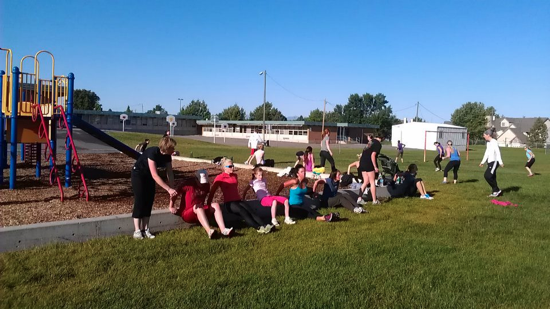 can you spot me and kerryne bear-crawlin?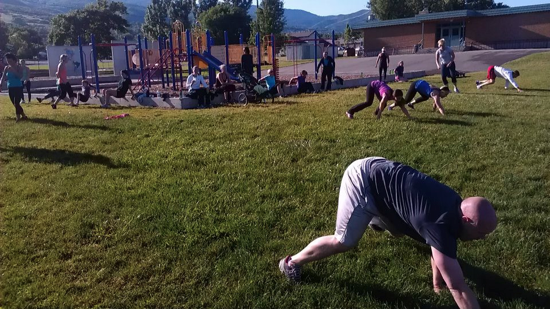 yes, a bear crawl is as awkward as it looks!
crab walks were even worse than bear crawls, believe it or not.. that must be why he saved them for last. me and kerryne were dying! but at least her back looked good doing it.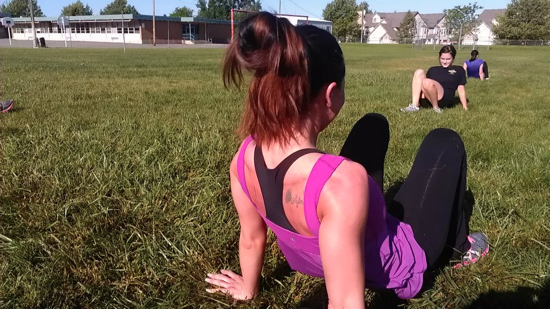 here's lil' kate is showing her crab skills–she rallied this workout in under 22 minutes! she's unbelievable! i'm claiming it's because she's a decade younger than me ;)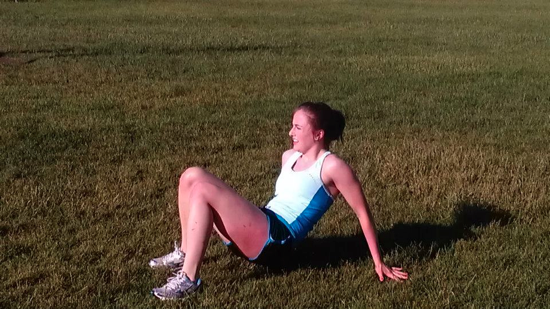 kenz killed the workout, too, then cheered everyone along as they finished up.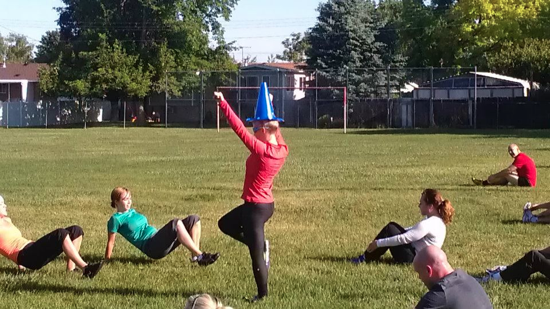 this was a FUN workout–i definitely felt like a kid again as we were rolling around in the grass. speaking of grass.. kerryne had some gnarly allergic reaction to it and went home with a rash! eek–hope that clears up, lady. 
i came home wanting breakfast but i couldn't decide on sweet or savory. i compromised and had a little of each–my taste buds were stoked on the situation.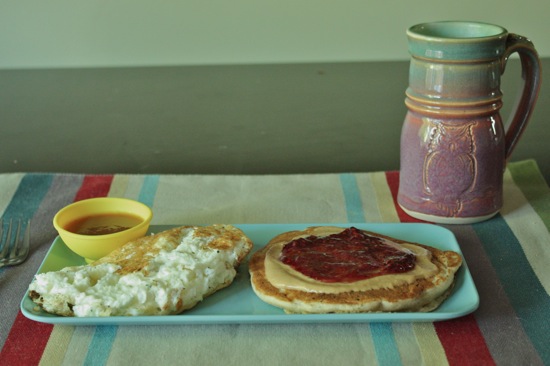 for the savory, i had an asiago omelet with homemade salsa.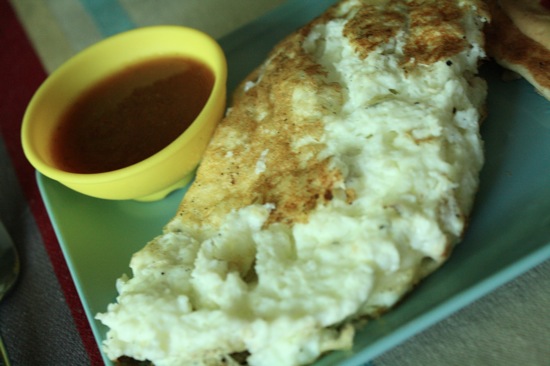 and for the sweet, a pancake (made with kodiak cakes pancake mix) with PB&J.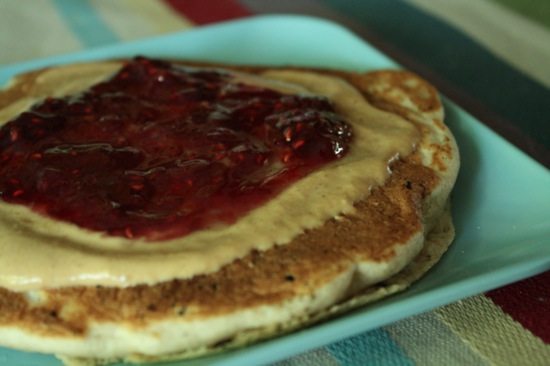 i also had a tall mug of coffee with cream–this cute mug was a gift from lauren! love it.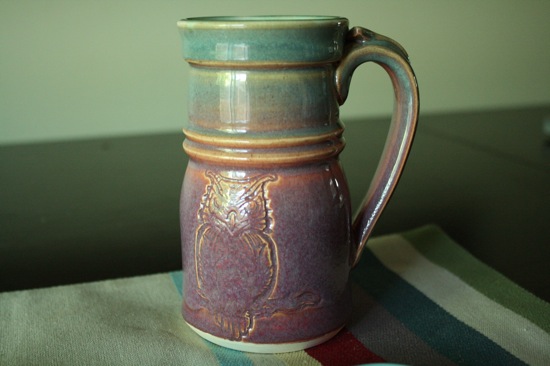 the afternoon was mega productive! i cleaned out all my closets and drawers and made a huge heap of clothes to get rid of. i also used some elbow grease and made my kitchen all sorts of sparkly.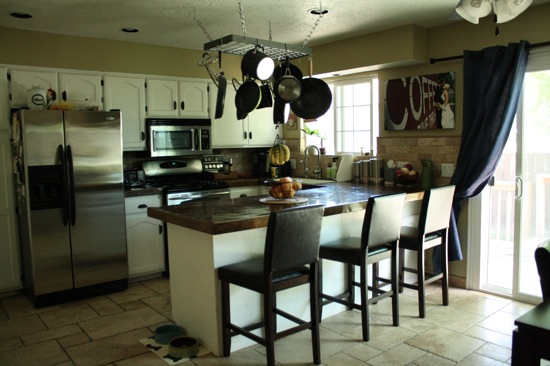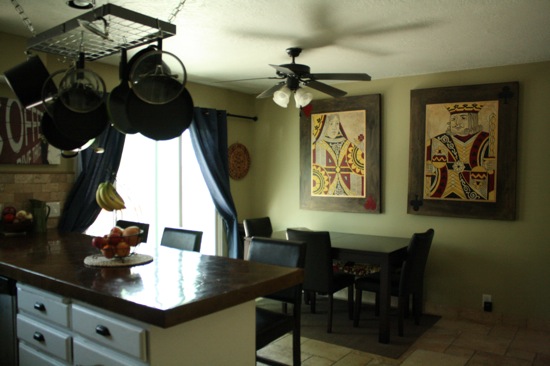 had to take some photos so the cleanliness can last longer.. it's already messy again.  that has 100% to do with the impromptu pizza party we just had!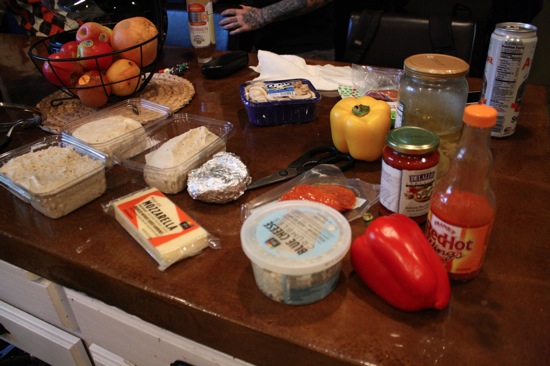 marshall's buddies came over and we made three pizzas using whole food's multigrain pizza dough.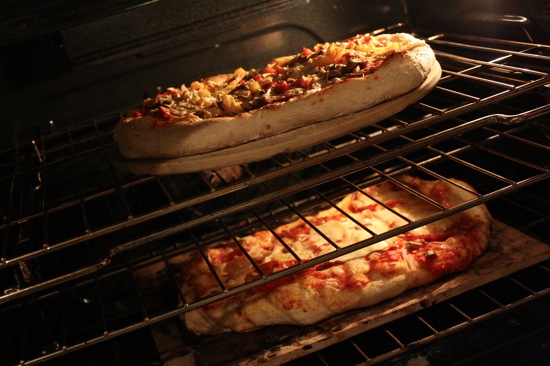 a vegan one for nick & dave…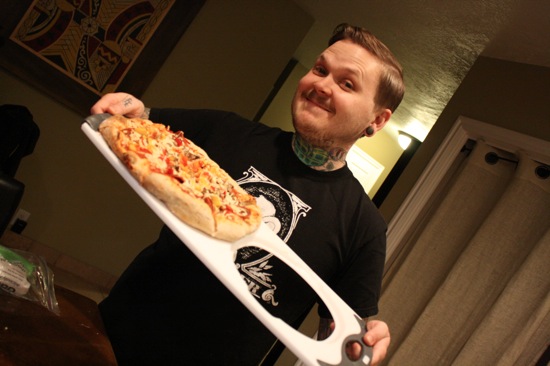 it had marinara, daiya cheese, yves meatless pepperoni, bell peppers, onions, and mushrooms.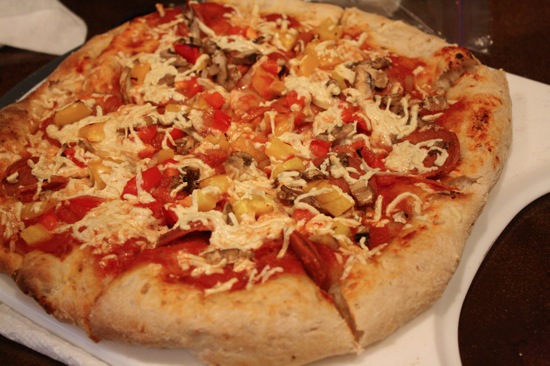 then we made a couple non-vegan ones. the first was identical as the vegan one except it had mozzarella cheese and real pepperoni. the other one was the STAR of the show.. buffalo chicken.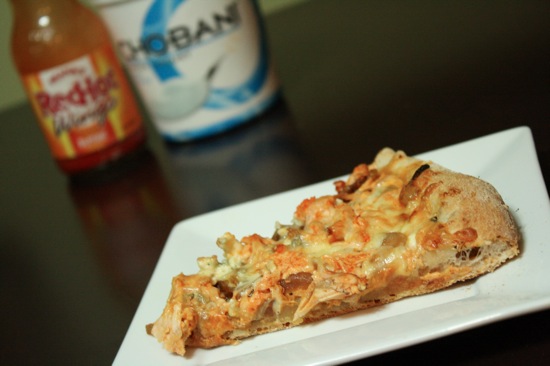 words cannot express how amazing this pizza was. recipe coming at you tomorrow! 
a few other memorial day moments…
*my boys snoozing on the couch~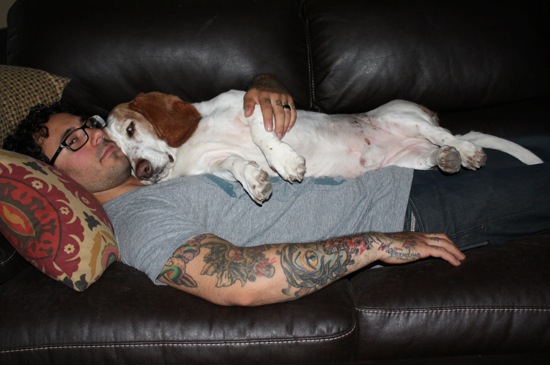 *someone getting insanely jealous~
*a 70-mile motorcycle ride to and from marshall's parents' house. i ended up with helmet hair and a VERY sore butt.. but it was a good time! and it was great to see marshall's side of the fam–as always. love them.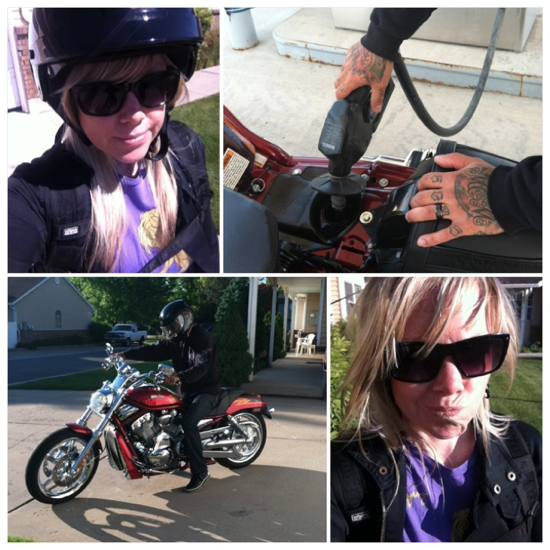 *and a little cuddle sesh with my penny bean.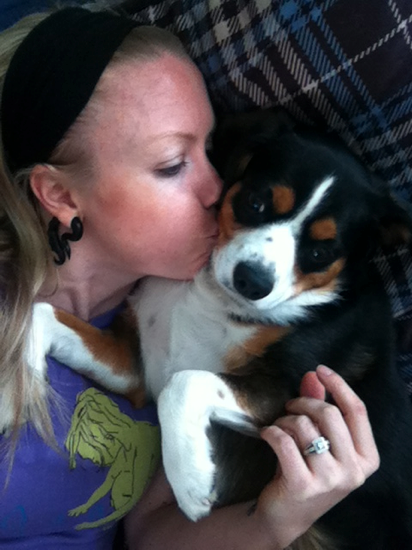 it has been a great day! not quite ready to get back to work in the morning.. but at least it is just a four-day work week AND it's my birthday week! i should just start celebrating right now, right?
Q~
what was your favorite moment from today?
xo. janetha g.